Want to extend the functionality of your WordPress site? Here are 30 WordPress plugins you need in 2023.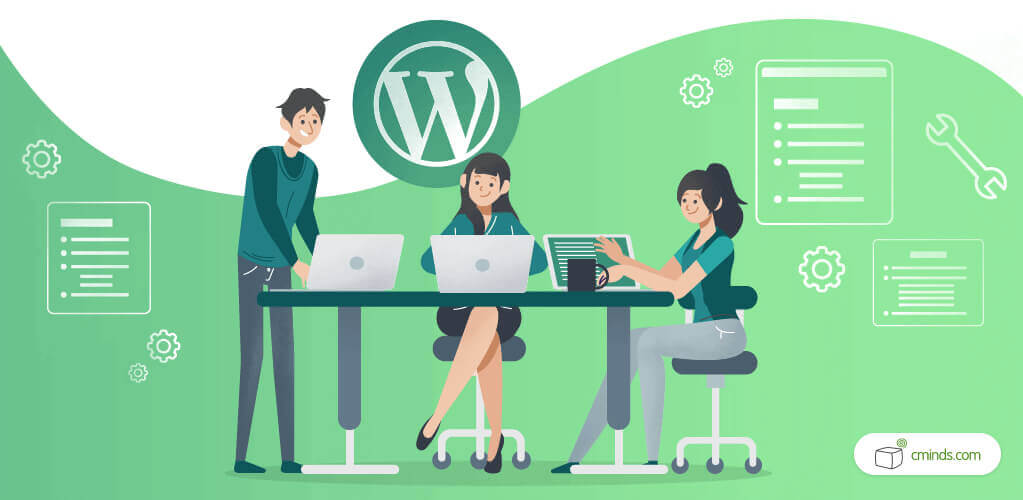 These WordPress plugins include much needed aspects of a successful website, such as security, eLearning, admin tools, SEO and much more. All of these plugins are highly rated and perform essential functions to make your WordPress website a complete success.
WordPress Organization and Content Plugins

1) Table of Contents Plugin
The table of contents plugin from CreativeMinds is an essential tool for easily navigating your WordPress website. a table of contents can be placed on any page or post and the navigation section can be seen with a simple short code.
This table of contents plugin is fully customizable and you can easily Define the look in shape of the navigation section in the settings menu. This plugin is also compatible with all major WordPress themes and there are excellent support options.
2) Google Analytics

Google Analytics is an especially essential tool for WordPress websites. Google Analytics provides the tracking data for admin to see the demographics and locations of the people visiting your website.
This plugin is available for free and is pretty much a point and click installation process. Users can also view in-depth and detailed reports on their website audience, content, e-commerce as well as statistical reports of keyword behavior and much more.
3) Download and File Manager

The download and file manager plugin from CreativeMinds traits a secure file sharing directory where users can upload or download all files photos videos and more. This plug-in is $39 for one website and $69 for up to three websites.
Additional plugin features include restricting access so only certain users can see files, sending email notifications that have been customized, downloading detailed statistics reports, as well as full zip file management.
4) TinyPNG

TinyPNG is a super helpful plugin for optimizing the images and videos on your WordPress website while also making your website load faster. This plugin automatically optimizes new images when they are uploaded, compresses animated PNGs, automatically resizes huge images to a reasonable browser display size and much more.
This plugin also offers full multisite support and has a simple installation process. Images that are JPEG or PNG files can also be bulk optimized and bulk uploaded to save even more time.
5) Micropayments Digital Wallet

The micropayments digital wallet plugin allows users to easily set up and customize their virtual currency and digital wallet system. the plugin is also integrated with Easy Digital downloads and WooCommerce, so users can cash in their points for gifts or send money to their credit card.
Users are able to see full transaction reports of their wallet and their point balance as well as add and subtract virtual currency from their wallet using API or shortcodes. users can also Define the virtual currency units and the conversion rate between real money and virtual currency.
6) WP Broken Link Status Checker
WP Broken Link Status Checker is an essential and simple plugin for WordPress. This plugin scans your individual pages and finds broken links and reports them in just a few minutes. The main feature of this free plugin is to monitor links to comments, pages, posts, and custom fields to alert you to any broken links so they can be fixed.

Admin are sent notifications about broken links through the WordPress dashboard or via email. Broken links that are identified are displayed differently on posts and users can filter search and links by URL or anchor text.
7) Gravity Forms
Gravity Forms is a simple tool for creating a professional contact form. There is an easy form building template to simply select each field, and finish a form in just a few minutes. In addition to forms, users can create surveys and quizzes, with no programming knowledge needed.
Gravity Forms has a few pricing option starting from just $59 per year, and this plugin integrates with many web applications and payment gateways. Several add-ons for the plugin include importing and exporting content via CSV file.
8) FAQ Plugin

This FAQ plugin from CreativeMinds allows users to create and fully managed a database of asking questions, providing answers, and voting for best answers. FAQs can be organized by specific categories or certain question groupings, while the FAQs can be displayed via a helpful search widget in the search bar which reveals relevant questions when typing keywords.
Admin can generate reports showing how many times questions reviewed and how many times answers were voted on. users can vote up or vote down on each frequently Asked question. The most voted questions appear most often in the search results.
9) W3 Total Cache
W3 Total Cache is an excellent website performance optimization plugin that improves search engine results and reduces page load times. Additional features include browser caching, a transparent content delivery network, extensive mobile support, and compatibility with shared hosting and dedicated servers.
With this free plugin your website load times will have a significant decline and the content will have an improved conversion rate as well as an improved overall website rank. Your web server performance will increase as you gain higher traffic and save more bandwidth over time.
10) SEO Keyword Hound

The SEO keyword Hound plugin from CreativeMinds is a unique keyword management tool that monitors your overall keyword optimization and also compares your website's keyword usage to that of your competitors.
The plugin is available for $69 for one website and $119 for up to three websites. This plugin uses a simple five-step process. Choose your search queries, find your biggest competitors, create keyword lists, find your competitor's best keywords, and track the overall optimization success.
---
WordPress Security Plugins

11) WordPress HTTPS SSL Plugin
The WordPress HTTPS SSL plugin is designed to automatically redirect from http to https as well as enable full SSL communication. This plugin can support multiple WordPress websites and sports pages to redirect to https.
The plugin costs $29 for one website and $69 for up to three websites. Additional features include full URL mapping and URL filtering, as well as custom post types, force load static files, easily allow admin to control the SSL connection and scan all files to detect and solve insecure content after the SSL has been installed.
12) Google Authenticator

Google Authenticator is an excellent two-factor authentication plugin for WordPress. This plugin adds a second layer of protection to your login, to greatly reduce the chances of your content being hacked. You can input your password and have a QR code or verification code sent to your mobile device to input as well.
Users can choose which two-factor authentication tool will work best for them and the plugin also has shortcodes to use with custom login pages as well. There is no payment for this plugin and no payments for the security features of using two-factor authentication.
13) WordFence
WordFence is a top-rated security plugin for WordPress that uses malware scanners and endpoint firewalls to keep your website safe. WordFence is also one of the more impressive free plugins and includes comment spam filtering as well as tools like country blocking, brute force protection and real-time threat defense.
The premium version of this plugin is available for $99 per year for one website, although discounts are available for developers. Additional features include signing in from mobile devices, password auditing, monitoring Google crawl activity, and bot moderation.
14) Secure Login Two Factor Authentication

This secure login two-factor authentication plug-in from creative minds is an essential security tool that lets users access their accounts via Google Authenticator, mobile phone SMS, e-mail verification, and email codes.
The main feature of this plug-in requires users to enter unique code generated by their Google Authenticator app, or send it through SMS or email when they try to login. The ascent application can be required by each individual user, by specific roles, or allow certain admin to only use secondary authentication to login.
15) Sucuri Security
The Sucuri Security plugin comes with security activity auditing for seeing how well the plugin is protecting your website. It has both a free and premium plugin but the free version has plenty of features. Some of the features include security notifications, security hardening, blacklist monitoring, and file integrity monitoring.
WordPress Directories Plugins
16) WordPress Business Directory Plugin

The WordPress business directory plugin allows users to create a local online directory of business listings. users are able to add descriptions, images and videos to individual business pages as well as optimize them for SEO. In addition, the business listings can be integrated with Google Maps and payment support.
Users have the ability to create an online directory with over 10,000 searchable listings. You can easily customize the look and feel of each individual business listing or use the two available templates. It's simple to attach files, add business images or logos, group businesses into certain categories and tags, as well as Import and Export business listings to CSV files.
17) Connections Business Directory

The Connections Business Directory is an incredibly versatile business directory plugin that can create anything from a small contact list to a directory with thousands of listings. The plugin is available for free although there are many helpful add-ons to include emails, toolbars, login help and much more.
This is also a good directory plugin for developers, since you can customize the APIs, and can integrate with special systems. There are also several premium templates so you can customize your directory listings. Also a good choice for organizing anniversaries and birthdays and people's information.
18) Name Directory
The Name Directory is a unique directory plugin for WordPress due to it being a business index of information. Name Directory is also a completely free plugin, and is an ideal choice for creating a business listing of employee names.
This plugin can create multiple directories as well as have directories embedded into any page or post with a simple shortcode. The directory is completely customizable, and admins can choose the amount of names and columns to display in each listing.
19) WordPress Product Directory

The WordPress product directory is an essential tool for building a curated collection of product pages online. Each individual product page includes business information such as descriptions, photos, videos, and other details.
Admin can allow users to rate products on a five-star scale, provide social media links for product information, insert ads on the product pages, Import and export product directory items, as well as provide Advanced product filters to search via categories and tags. The plugin is $39 for one website and $59 for up to three websites.
20) Toolset Directory
The Toolset Directory plugin provides a whole host of admin tools to create a successful business directory for e-commerce, membership and much more. The cost of this plugin is $149 for one year of use with a $111 renewal fee. This plugin supports all custom post types, featured listings, categories, and payment gateway integration.
Toolset Directory is an ideal plugin for beginning WordPress users, as no coding is required. It integrates easily with all major WordPress themes, WPML, Elementor, WooCommerce and more.
---
WordPress eLearningPlugins

21) WordPress Tooltip Glossary
The helpful WordPress tooltip glossary plugin from CreativeMinds allows users to easily build a glossary of terms they pop-up tooltip to provide information. Users can build a dictionary encyclopedia online library or glossary with an unlimited number of terms. the plug-in allows for a display of an A to Z glossary which is SEO optimized has multi-site WordPress compatibility is fully customizable.
This plugin is $36 for one website and $59 for up to three websites with full support and documentation help. In addition, shortcodes can be used to create multiple glossaries and display them on any page or post. Images and videos can also be embedded in the tooltip content and once a term has been added to the glossary, it will be highlighted on any page or post.
22) Course Directory LMS
The course directory learning management system plugin for WordPress lets users easily create an e-learning website. This WordPress class registration plugin allows admin to easily add classes, enroll students, and share all course content easily in one main system. This plug-in also provides three templates with customizable styles.
All of the course pages can include images, videos, banners, additional formatting, and lots of links. Documents can easily be uploaded, students can rate individual courses, admin can hide specific information or restricted to certain students, courses can be categorized, email reports can easily be sent and much more.
23) LearnDash
LearnDash is one of the more well-known eLearning plugins for WordPress due to its high rating and focus on higher education and professional training learning. Admin can easily create online courses to sell, award certificates, deliver quizzes, download statistics and progress reports and much more.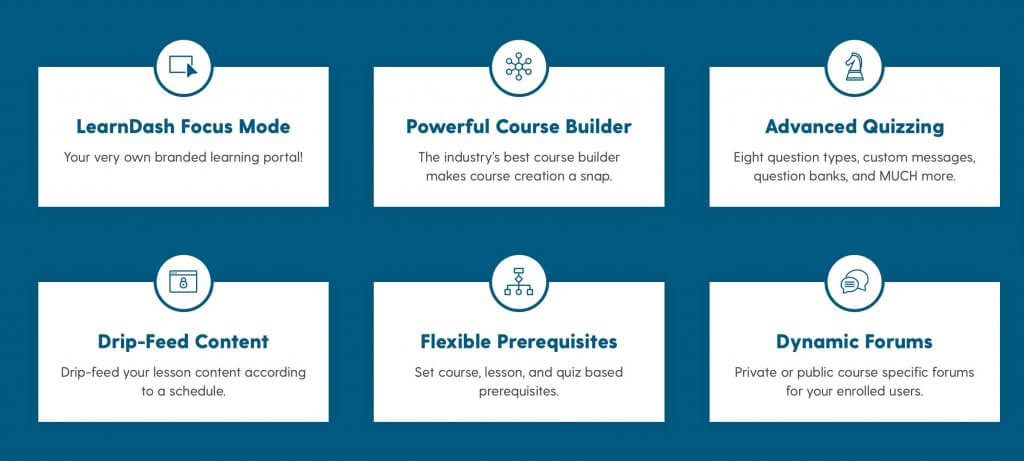 The basic version of LearnDash is $199 for 1 website and $399 for up to 10 websites, while the unlimited version is $799 per year. The plugin also has helpful features like enrollment control to set course prices, make courses private or members only, create custom user groups and moderate learner progress overall.
24) TeachPress

TeachPress is a one of a kind WordPress plugin that combines a learning management system with a publication management system and is available for free. TeachPress creates documents for documents, assessments, and enrollments. Available for free from WordPress.org, this recently updated plugin supports CSV and XLS exports for course lists and lots of shortcodes.
TeachPress is a top-rated plugin for eLearning and also supports multiple languages. An RSS feed for publications is integrated into the plugin as well as the ability to import and export information with just a few clicks of a button.
25) Video Lessons Manager
The video lessons manager plugin is an excellent video-based eLearning plugin to directly sell online courses on your WordPress website. Admin can easily upload video courses and individual video lessons as well as view progress reports for each student all-in-one helpful dashboard. This plugin is also compatible with several payment gateways in virtual currency solutions.
The admin can easily create video tutorials as well as private lessons and they even have the ability to profit from online courses. videos for each course can easily be organized and inputted into WordPress, as well as added to Vimeo or Wistia.
26) LifterLMS
LifterLMS lets users create a learning environment in a fully interactive online classroom. This plugin is recently updated and available for free from WordPress.org. This learning management system combines community, courses and coaching to foster an environment of interactive engagement with students across the world.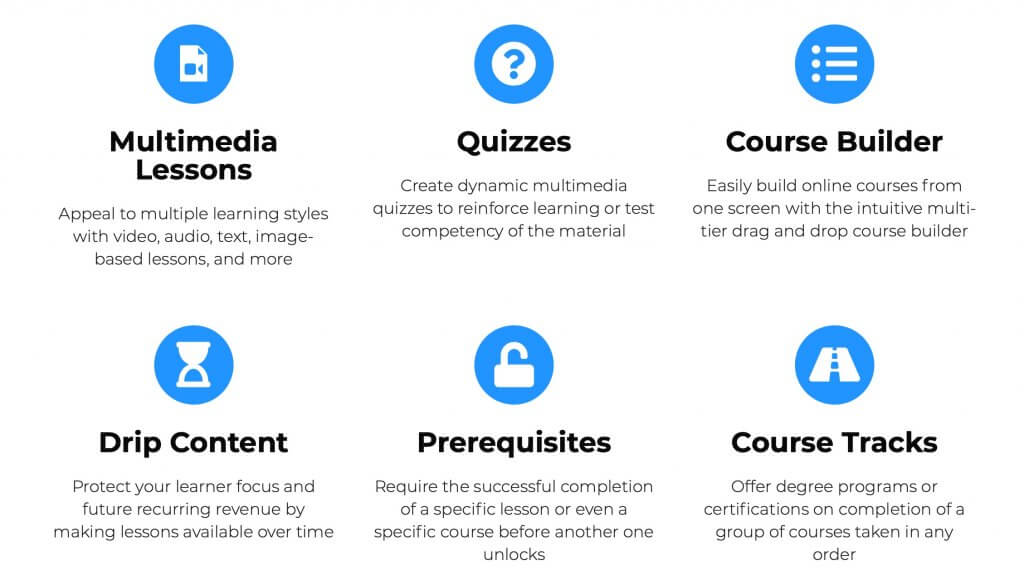 One unique feature of this learning management system is that it integrates easily with third-party systems like PayPal, Stripe, MailChimp, WooCommerce and more. Additional features include offering private online learning areas for more focused study, advanced quizzes and assignments, and even social learning.
27) Questions and Answers Plugin
The questions and answers WordPress plugin is an excellent choice to build a community discussion forum or knowledge base in WordPress. Users can easily post questions answers comments and vote on the best answers.
Additional features of this plug-in include creating multiple forums, answer and comment moderation, notifications, payment support, file attachments, and a customizable interface. This plug-in is $39 for one website and $59 for up to 3 websites.
---
WordPress Maps Plugins

28) Map Routes Manager
The map routes manager plugin is a useful tool that lets users create a catalog of map routes and trails and display them on their WordPress website. Users can choose the route Direction, add Geographic tags, create multiple travel routes, add pictures, add descriptions, and add markers for points of interest on each trail.
Six themes are included with the plugin and users can choose from viewing Maps through map, terrain or satellite view. one unique feature is that created routes can be shared and used on mobile devices true KML or GPX files T-Mobile tracking applications like Strava or MapMy Hike.
29) WP Google Maps Plugin

This Google Maps plugin for WordPress is a simple and easy tool that quickly adds a fully customized Google map to any post or page on your website, with no shortcodes at all. The pro version of the plugin also allows for unlimited markers to be placed for specific locations which include descriptions, links and photos.
WP Google Maps Plugin allows for the creation of multiple maps as well as provide directions to all markers on the map, and all maps can be exported or imported via a CSV file. Users can also filter by store locator on the map, and hide store locations, or search store locator by tags and categories.
30) Map Locations and Store Locator
The map locations and store locator plugin is a helpful tool to place multiple locations or points of interest on a Google map. Users can create a searchable directory of all of the points of interest within one Google Map. Locations can also be embedded on any page or post with a simple shortcode.
The maps can easily be added to your directories and websites with customizable names, descriptions, categories, and everything is search engine optimized. Users can also search map locations by keyword, zip code, address, or choose from different categories.
The plugin allows to track the user location, add temporary locations, polygons and time based locations. It can be done using REST API – you can add it to multiple sites or apps, and gather all needed information on one centralized site. As an alternative, it is possible to use the Send User Location add-on which simplifies this process.
Conclusion

In conclusion, these are some of the most essential WordPress plugins for your WordPress website going into 2023. They cover the major issues like security, content and organization, e-learning, directories, SEO, maps and much more.
All of the plugins in this list include advanced and helpful WordPress features to enhance your website's ability to provide its product or service to consumers. The prices are affordable, support is constant and all of these plugins are top-rated choices.
While these are essential WordPress plugins to provide extra and essential functionality to your WordPress website, it is important to choose the plugins which will work best for your website.