In-Depth Tooltip Glossary – Boost Your Site SEO and Readability
The CM Tooltip Glossary is an outstanding WordPress tooltips plugin that allows any website to host its own glossary of terms and definitions, and display them in an easy and engaging way.
PopUp Tooltip

Upon defining a glossary term in the glossary, each occurrence of it will become highlighted across all posts and pages.

Hovering over words defined in the glossary will display a pop-up tooltip containing the summarized definition of the term and a link to a dedicated term page.

The Tooltip Can be shaped and Styled
Glossary Index Page

A Glossary Index page is automatically created by the plugin. Here all the terms in the glossary are listed.

Available formats include a search option, a localised alphabetical navigation bar and the list of all terms and definitions. The Pro+ edition includes 10 different designs for the index page.

Example of a Glossary Index
| | |
| --- | --- |
| | @pparnham at WordPress.org: "Rolls Royce plugin - CM Tooltip Glossary Pro + has allowed us to take our site to the next level. Its ability to cross-reference material encyclopaedia-style creates incredible opportunities for an online publishing platform like ours.." |
Term Page

Each term in the glossary has its own dedicated term page which includes the term definition.

Images and can also aggregate content from external sources such as WikiPedia and Merriam Webstar dictionary and thesaurus.

Example of a Term Page
Related Terms

Glossary terms pages are all linked together through a related terms mechanism, as well as through a central index page.

This helps to create a strong infrastructure for enhancing a site's SEO. Term pages also show the Related Articles that uses the glossary terms.

Related Terms and Articles on a Term page
| | |
| --- | --- |
| | Harald Borjans, Online Academy for Communication: "A beautiful plugin - Before, I could only find the information on other websites. Now the information is in my hands. It's a beautiful plugin. Especially when you have the Pro version, the layout gets a boost." |
Synonyms, Abbreviations and Variations

Each tooltip term pop-up can support synonyms, abbreviations and variations. Using these enhances the scope of the term search within your content and the ability to use it in many different ways.

Synonyms Input Area in each term Page
Additional tooltip features for the WordPress tooltips plugin include the ability to include/ exclude certain terms from a page or post, using multiple glossaries within the same website, create an explanatory dictionary, add media files to a tooltip and adjust the look and feel of all glossary terms sections.
Using the WordPress Glossary Plugin for WordPress
Complete Glossary – Easily create an A-Z in-depth Glossary of terms to clarify meanings or context of your site's content
Popup Tooltips – Place term definitions, images, videos, or any html content inside pop-up tooltips that appear when words are hovered over
Internal Backlinks – Automatically generate pages and backlinks within your site to enhance SEO connectivity and UEX
Integration with External API – Integrate external APIs that draw definitions from Wikipedia, Google translate and Merriam Webster dictionary
Amazon affiliate – Promote products by displaying Amazon affiliate links and WooCommerce descriptions in hovering tooltips
Filter Post Terms – Customize responsive tooltips for specified pages and posts using include/exclude, whitelist/blacklist and other useful hacks
Tooltip Shape and Color – Shape the tooltip look and feel by determining the tooltip background color, font color and more.
| | |
| --- | --- |
| | @alexhop at WordPress.org: "Excellent & intuitive functionality. Terrific support. - The interface is pretty intuitive–I simply explore different parts of it and find what I need. When I can't find something, I e-mail to Support and get my questions answered within 24 hours... I had looked into all the alternatives–and this is really the only plugin available that does what I need. I'm EXTREMELY happy with this plugin!." |
Who can benefit from our WordPress In-Depth Glossary?
WordPress site owners who wish to simplify complex professional terms within their content
WordPress bloggers who wish to neatly display and track affiliate links or product recommendations
WordPress marketers who wants to increase SEO juice and generate content
How Does the WordPress Glossary Promote your website SEO
Generate Internal Links – The Glossary Plugin gives you the ability to automatically create links to the glossary pages from existing blog or article pages. This means within seconds, you have the ability to create hundreds of backlinks to the term page from within your site.
Integrate with External Resources – You can easily add multiple sources to each term, which again, is a great way to strengthen your SEO.
Build Terms Page with Valuable Information – The Glossary Tooltip creates a post for each term in the glossary. This draws users into your site while searching this terminology in Google.
Tooltip Glossary Localization, WPML and Language Support
Easily Localize Glossary Interface

All frontend labels can be easily changed to any language so the user interface will speak your language. This also includes the Index page letter list.

Plugin Labels Settings
The plugin is also WPML compliant so it can support several languages at once.
WordPress Glossary Tooltips Plugin Resources
Additional Resources
Glossary Plugin Features
Please check the user guide to learn more about this plugin.
| | |
| --- | --- |
| | Abbreviations – Add acronyms and abbreviations to dictionary items. Abbreviated words also become highlighted in all your posts and pages. |
| | Amazon Products – Connect with Amazon to show recommended product links for specified words and phrases in an infotip window. |
| | Audio – Add audio files to Tooltips for visitors to play within an embedded media player. |
| | Backup – Automatically save the copy of your own external glossary on the server. With PIN protection and scheduling. |
| | Blacklist/Whitelist – You can choose to remove blacklisted terms/categories from parsing, or have a whitelist of terms/categories available on given page/post. |
| | Custom Fonts – Customize the font size and styles from a list of fonts available. |
| | Dictionary – Add the Merriam-Webster Dictionary definition to any word or phrase in your vocabulary. |
| | Double Click – Users can double-click on any word or phrase to show an infotip generated on demand from Wikipedia, Amazon or Merriam-Webster content. |
| | Eastern Languages – Plugin supports non-space separated languages. |
| | Export Terms – Export your Glossary term list into a .csv file. Share and build up your list by uploading it to other glossaries. |
| | Google Translate – Translate specified words or phrases into the language of your choice using Google Translate. |
| | Glosbe Dictionary – Allows descriptions of terms from the free API of the Glosbe dictionary to be displayed. |
| | Images in Tooltips – Embed featured images in each of your glossary items. Images are shown in the tooltip content when they are hovered-over. |
| | Image Parsing – Display tooltips for images if the terms are found in the image alt attribute. |
| | Import Terms – Build your Glossary by importing lists of words from other sites using a .csv file. |
| | Index Views – Select between several templates to control how the Index is displayed. |
| | Localization – Includes UTF-8 support for special characters and All UTF-8 supported languages. |
| | Mobile – Tooltips are responsively adjusted and are mobile friendly. |
| | Multi-site Compatibility – Supports plugin use with WordPress Multisite. |
| | Related Articles – Automatically shows a list of all related pages and posts that relate to the word or phrase in the Glossary. |
| | Related Terms – Automatically shows a list of all glossary terms which appear in the post/page at the bottom of it. |
| | Search – Internal search for words or phrases in your index using a local, ajax-based search. |
| | SEO Optimized – Adding glossary term list builds internal links that strengthen your website's SEO. Works with Yoast SEO. |
| | Shortcodes – Supports multiple glossaries and works with custom shortcodes to connect with external APIs such as Wiki, MW and Google Translate. Tooltip Shortcodes apply tooltips to words without adding to glossary. |
| | Social Media Widget – Add a social share widget to all the words and phrases in your Index. |
| | Share/Embed Option – You can show a share/embed icon on each term page. User can embed the glossary definition on thier site using iframe code. |
| | Style – Create a stylish and unique glossary by customizing the look and feel of the Index page and tooltips. |
| | Synonyms – Add synonyms to words and phrases. Synonyms will be highlighted in posts and pages. |
| | Tag your Terms – Use tags to organize your words and phrases into tagged groups that become searchable. |
| | Target Term Link – Set target terms to link to external URLs. |
| | Term Template – Provides a term page template to customize the display of words and phrases in your vocabulary Index. |
| | Thesaurus – Add the Merriam-Webster Thesaurus definition to any of your vocabulary words. |
| | Transparent Tooltip – Comes with transparency options to better display infotip content with videos and images. |
| | Video – Add videos from YouTube or Vimeo to show inside your Tooltip window. |
| | Wiki – Connect with Wikipedia to feed encyclopedic content that can be shown in a window upon hover-over and in the term page. |
| | WooCommerce Products – Display your WooCommerce products inside an infotip with a widget to enhance your marketing strategy. |
| | WPML Support – Support for WPML Plugin and Multilingual sites. |
| | Multiple definitions for the same term – Support multiple definitions for the same term. |
Tooltip Glossary Editions and Pricing
| | | | | |
| --- | --- | --- | --- | --- |
| Feature | Pro | Pro+ | eCommerce | Ultimate |
| | $29 | $45 | $59 | $99 |
| Show Tooltip in Pages & Posts | | | | |
| A-Z Glossary Index Page | | | | |
| UTF8 Characters | | | | |
| Unlimited number of glossary term items in Index | | | | |
| Support custom post types | | | | |
| Optimized for Speed | | | | |
| Index Page Pagination | | | | |
| Import / Export | | | | |
| Customize Tooltip Style | | | | |
| Related Posts/Terms | | | | |
| Multisite Support | | | | |
| Synonyms, Singular & Plural | | | | |
| Mobile friendly | | | | |
| Custom Permalink | | | | |
| WPML Support | | | | |
| Advanced Custom Fields (ACF) Support | | | | |
| Share This Widget | | | | |
| Customize Term Template | | | | |
| Google Translate integration | | | | |
| Glossary Categories | | | | |
| Glossary Search | | | | |
| Glossary Shortcodes | | | | |
| Merriam-Webster Dictionary / Thesaurus | | | | |
| Search & Replace Engine | | | | |
| Eastern Languages Support | | | | |
| Term Abbreviations | | | | |
| Index Page Styles | | | | |
| Highlight terms in Comments | | | | |
| Frontend Turn Tooltip Off Button | | | | |
| Embed Audio in Tooltip | | | | |
| Embed Video in Tooltip | | | | |
| Wiki Integration | | | | |
| Amazon Products Integration | | | | |
| WooCommerce Products Integration | | | | |
| Term Tags | | | | |
| Double Click Support | | | | |
| Featured Image Support | | | | |
| Parse Image Alt to show Tooltip content | | | | |
| Contextual Terms Support | | | | |
| Share with iframe | | | | |
| Multiple term definitions | | | | |
| Community terms | | | | |
| Statistics | | | | |
| Tooltip skins | | | | |
| Glossary search widget | | | | |
| Glossary custom taxonomies | | | | |
| Glossary import | | | | |
| Glossary visual widgets | | | | |
| Tooltip on Backend | | | | |
| | $29 | $45 | $59 | $99 |
Tooltip Glossary Demos
To see the major features of the Tooltip Glossary Plugin, check out the clips below.
For more in-depth descriptions, visit our Video Tutorial Library or plugin User Guide.
Tooltip Glossary Image Gallery
Back-end Gallery
Tooltip Glossary Add-ons and Modules
Extend the functionality of your Glossary plugin with these great add-ons!
Purchase individually or get all 9 add-ons when you purchase the Tooltip Glossary Ultimate eCommerce Edition.
Tooltip Glossary Related Plugins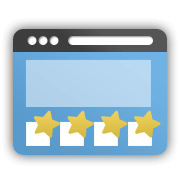 Footnotes
Supports adding footnotes to any post or article on your WordPress site.
Tooltip Glossary Frequently Asked Questions
How to create an Image tooltip?
Image tooltip can be created using the Ecom edition of the tooltip glossary plugin. Check this help document
for more explanations
How to remove the sidebar On Glossary term post?
You can change the term post template in the Glossary Pro+ and Ecom editions. It's all about having the right template in the theme (without the sidebar) and applying it to for the Glossary terms. Here is
help document covering this
.
Can I display a single glossary category?
With the Pro+ and Ecom editions Once you've created your glossary categories, placing a single glossary category inside a page or post can easily be done using the shortcode
Nothing found. Please change the filters.
.
How do I upgrade CM ToolTip?
To upgrade from the free edition to the pro you need first to deactivate and delete the free edition. All terms that have been created with the free edition will be automatically transferred to the pro. You can them download the pro edition from
CreativeMinds customer dashboard
and install it. For the plugin to work you need to activate the license.
Here is a video explaining this
Does the plugin support localization?
All the Glossary premium editions can be easily localized. First the plugin labels can be changed in the plugin settings. Plugin supports all UTF-8 languages, RTL languages and Asian languages. On top we also support WPML. Here is
more information about WPML support
.
Can I build multiple glossaries on one site?
Supporting multiple glossaries is done using categories which are part of the pro+ and Ecom editions. Here is
help document about this
.
Can I turn off the tooltip?
Yes. Tooltips can be turned off completely for all the site, per custom post type and also per a specific post .
Does the plugin support custom post type?
Yes. In the plugin setting you can select for which custom post type you want to have the plugin show tooltips and parse the content.
Can I localize the alphabet index to my language alphabet letters?
Yes. In the plugin setting you can replace the English alphabet letters with your own alphabet letters.
Customer Stories for the Tooltip Glossary
"I chose Tooltip Glossary because it gave me considerable control over how tooltips appear on my website, and because it included the option for a beautiful index page."
"I'm delighted with the results because my readers can quickly and easily access definitions as they go, without disrupting their reading."
Read her story: "Zen-sational": She Uses a WordPress Plugin to Teach Buddhism.
---
"Before, I could only find the information on other websites. Now the information is in my hands."
"It's a beautiful plugin. Especially when you have the Pro version, the layout gets a boost."
Read his story: "The Information Is Now In My Hands": How Tooltip Glossary Helps His Courses.
---
"Fantastic plugin, not only for creating dictionary also for managing any kind of web content."
"My advice is: test the free version, but do not wait too long before getting the Tooltip Glossary Pro."
Read her story: Creating a Language Glossary for Millennials… with a WordPress Plugin.
---
"Tooltip Glossary has helped us deliver and link content within the site in a way that is user-friendly."
The Ethics Unwrapped website has an average of 40,000 users monthly.
Read her story: How Tooltips Glossary Helps to Make Ethics a Fun Subject.
---
External Reviews for the Tooltip Glossary
| | |
| --- | --- |
| | WP Mayor: "CM Tooltip Reviews by WP mayor - The CM Tooltip Glossary Pro+ plugin is an ideal solution for anyone who writes or publishes content in a topic that has lots of subject-specific terms, acronyms, abbreviations, and jargon. Instead of providing an explanation each time an acronym or technical term is used, this plugin makes it very easy to create your own glossary pages of terms on a WordPress site." |
| | |
| --- | --- |
| | WP Explorer: "CM Tooltip Reviews by WP Explorer - The Pro+ version, in particular, is full-featured enough to satisfy every conceivable glossary-related need while being simple enough to appeal to WordPress users that like to stick to the essentials." |
| | |
| --- | --- |
| | Wisdom Labs: "CM Tooltip Reviews by Wisdom Labs - The CM Tooltip Glossary plugin is a very efficient plugin and will provide valuable service to your site visitors. You can embed a glossary very easily into your website with a simple and streamlined design." |
| | |
| --- | --- |
| | Premium WP: "CM Tooltip Reviews by Premium WP - CM Tooltip plugin makes it very easy to create a glossary of terms section as well as functionality for a tooltip definition of terms in your posts or pages to help visitors when they're reading your content." |