Answers Plugin – A Powerful WordPress Discussion Forum Plugin
The Answers plugin is specifically designed for creating discussion boards and Q&A system forums on WordPress.
Complete Q&A System

This complete Question and Answer system allows forum members to post questions and answers, upload files, comment on existing topics and vote for best forum contributions.

Look and Feel can be Easily Adjusted
Q&A Thread Page

Each question has a dedicated thread page showing posted answers and comments, images, attachments and user information if available. Users can vote for best answer and the admin can mark questions as resolved.

Example of a thread page
Admin Capabilities in the Best Question & Answers Plugin for WordPress
The WordPress Questions and Responses Plugin lets administrators have vast control over actions performed on the forum, allowing full admin moderation of questions & answers, notifications support and various access restriction capabilities.
Reports and Statistics

Our built-in detailed log & statistics module enables easy tracking of actions performed on the questions and answers system so that you're always informed of what's going on in your Q&A network.

Admin Reports Dashboard
The WordPress forum plugin lets the admin filter content, customize the display of the forum in many ways and create multiple forums on the same site using specific categories.
User Capabilities in the WordPress Forum Plugin
With this complete Question and Answer system Users enjoy a wide spectrum of options such as multiple file uploads, social media login, user profiles, private messages and user voting.
User Notificatios and Updates

User can also post private messages to other users on the forum and subscribe to categories or specific topics to receive notifications when new content has been posted in the Q&A network.

Answers Robust Notification System Settings
Integration with MicroPayments Platform and EDD
The WordPress discussion plugin can be integrated with several other WordPress plugins including the MicroPayments Platform which adds a virtual currency layer to require users to pay when asking or answering questions. It can also be integrated with Easy Digital Downloads or WooCommerce cart systems.
Direct Payments Using EDD

The Answers Plugin for WordPress can also be integrated with the EDD (Easy Digital Downloads) cart system and support user payment requirement before submitting a question or answer.

Define How Much it Cost to Post
Answers Localization and Supported Languages
Easily Localize the Q&A Forum

All frontend labels can be easily changed to any language so the user interface will speak your language.

Besides we already have a PO/MO files for many languages covering all plugin frontend interaction.

Plugin Labels Settings
Supported languages include: Spanish, Polish, German, Danish, French, Italian, Russian, Czech, Dutch, Portuguese, Swedish.
We will be happy to assist building other Po/MO files upon user request.
Using the Best Question and Answers Discussion Forum Plugins for WordPress
Robust Forum System – Integrate an easy to use and robust forum inside your WordPress site
Extensive Shortcode Support – Using shortcodes place the forum anywhere in your post or pages
Replace WordPress Comments – Replace the WordPress built-in comments system in any given post with a WordPress Q&A plugin
Multiple Forums – Using categories create multiple forums in your WordPress site
On Page navigation – Use Ajax browsing mode to keep users on the same page while using the forum
Powerful Forum Search – Powerful search within questions and answers and filtering options
Forum Notifications – Keep your users notified with a robust notification system which is built into the Q&A plugin
Forum Access Control – Decide who can view your forums, who can ask questions and who can answer using the plugin access control
Forum Moderation Tools – Powerful moderation tools to allow admin to control the content and filter bad words
Forum Badges and Points System Tools – Supports Badges and Points for posting questions or answers
Answers Plugin Additional Resources
| | |
| --- | --- |
| | Q&A plugin InfoGraphic |
Answers Plugin for WordPress Features
Please check the user guide to learn more about this plugin.
Access Control – With this complete Question & Answer system administrators can control who is allowed to view or post queries and which users are allowed to respond. Also control access to categories by role.
Ads Integration – Supports showing ads and banners inside forum.
Attachments – With the CM Answers plugin, Users can upload file attachments to their questions or answers. Admins can restrict certain file extensions.
Voting and Best Answer – Allow users to vote for a questions or answers and question authors can select the best answer out of all the responses submitted to their question.
BuddyPress – Integrates with BuddyPress API. Shows posts by users that login with their BP profile.
Categories – Categorize your questions and answers in multiple and/or sub-categories. Supports multiple forums.
Comments – Comments can be added for each question or answer.
Customization – Easily customize the style and appearance of your Q&A discussion forum.
Disclaimer – Include a disclaimer that asks users to agree to your terms when they visit your forum for the first time.
Drag & Drop – Drag & Drop files to attach them to posts.
Edit After Posting – Authors can be allowed to edit their questions and answers even after they've submitted their posts.
Favorite Question – Voting can be enabled for users to pick their favorite questions.
Geo-location Information – Shows the geographic location so you can see where your users are coming from.
Localization – Supports UTF-8 characters for translation into a variety of different languages.
Logs & Statistics – Generates a detailed log and statistics of the forum activity.
MicroPayment – Support within CM Answers for micro-payments to users that post answers.
Badges – When using the Micropayments plugin display the users' badges depending on their points balance.
Mobile Responsive – Plugin is Mobile friendly.
Moderation – Moderate user posts in your discussion forum like you would moderate WP spam. Restrict access or allow auto-approvals to specific users.
Multiple File Uploads – Support multiple file uploads on your discussion forum.
Notifications – Advanced notification settings allows authors to receive notifications when answers to their questions are posted. Users can track discussions on specific topics based on the category.
Private Answers – Support posting answers which only question poster and user can see.
Private Questions – Support Asking question poster private questions.
Shortcodes – Use a shortcode to embed questions and answers in your discussion forum to any page or post.
Social media Login – Users can login with their social media accounts to post questions or answers.
User Dashboard – Users can view their public profiles, along with a list of all the questions and answers they've posted.
User Gravatar – Displays a Gravatar icon beside each user profile.
User Profile – Users can view their profiles that contain all their Q&A's and discussion forum contribution statistics.
Tags – Tag questions with multiple keywords for searching similar topics on you CM Answers plugin.
Text Editor – Users can edit their questions or answers with a functional TinyMCE text editor.
WordPress Comments Integration – Replaces the WP comments system with a Q&A widget on each page or post.
WordPress Multisite – Compatible with WordPress multisite functionality.
SEO features – The Answers plugin is SEO friendly and includes support for SEO meta descriptions in the index page and automatically adds the meta description to the answer thread page.
Bad words filter – Create a bad words filter, blocking users from publishing inappropriate content to the board.
Answers Plugin Editions and Pricing
| | | | |
| --- | --- | --- | --- |
| Feature | Pro | Pro Anonymous | Ultimate |
| | $39 | $49 | $99 |
| Basic Moderation options | | | |
| Answers & Voting Counts | | | |
| Templates can be Customized | | | |
| Localization Support | | | |
| Mobile Responsive | | | |
| Advanced Access Control | | | |
| Question Categories | | | |
| Shortcodes with Ajax Support | | | |
| Widgets | | | |
| User Dashboard | | | |
| Social Media Integration | | | |
| File Attachments | | | |
| Q&A Comments | | | |
| Question Tags | | | |
| Customize Permalink | | | |
| Sticky Questions | | | |
| Forum Disclaimer | | | |
| Social Share Widget | | | |
| Make Forum your Homepage | | | |
| User Profile Page | | | |
| User Posting Meter | | | |
| Gravatar Support | | | |
| Multisite Support | | | |
| BuddyPress Integration | | | |
| Logs & Statistics | | | |
| Geo-Location Information | | | |
| Replace WordPress Comments | | | |
| Full Text Editor | | | |
| Best Answer Support | | | |
| Edit After Posting | | | |
| Private Questions | | | |
| Private Answers | | | |
| AdSense Integration | | | |
| Anonymous Posting for non logged-in Users | | | |
| Integration with Micropayments | | | |
| Payment support | | | |
| Answers Widgets | | | |
| Ask the expert support | | | |
| Idea Stimulator support | | | |
| Integration with PeepSo | | | |
| | $39 | $49 | $99 |
Answers Plugin for WordPress Demos
Customers using the Answers Plugin
Answers WordPress Plugin Image Gallery
Answers Plugin Additional Addons and Modules
Below are listed additional modules and addons which when installed together with the Answers plugin provide additional functionality
Answers Plugin Related Integrations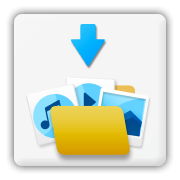 CM Download Manager Pro
$39.00
The ultimate file directory WordPress plugin for managing uploads and downloads to your WP site.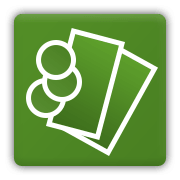 CM MicroPayment
$49.00
Add your own "virtual currency" and allow in-site transactions using a virtual wallet without the need to process each payment separately.
Answers WP Plugin Frequently Asked Questions
Please check the user guide to learn more about this plugin.
Answers WordPress Plugin External Reviews
CM Answers – Manage Q&A's as Separate WP Posts in this Discussion Group Forum Plugin for WordPress "…CM Answers is the best way for managing all your user's questions and answers with this easy to use website discussion forum plugin. With CM Answers you can start moderating discussions right away, and have users login easily with their existing social media profiles. It's so easy to use, you'll wonder why you haven't done this already!"

Read More on wpmayor.comDate Posted: December 2013

CM Answers Review "…Gone are the days of the simple bland style discussion board forums. CM Answers Pro is the new way to stylishly display your discussion boards…"

Read more on wpinsite.comDate published: Jan 2014

Add a Q&A Discussion Board to Your Site With the CM Answers WordPress Plugin "…CM Answers plugin integrates well with WordPress and gives both administrators and users a simple way to interact. Admins will find customizing the forum a simple process that can be modified on a whim. Users will find the end experience to be pleasant to look at and simple to contribute to…"

Read more on wpexplorer.comDate published: March 2014

CM Answers plugin reviews- Presentation Posted in SlideShare.com Date: January 2014
Additional Reviews from WordPress.org
I was so happy to discover CM Answers it really has made my life that much easier. I have a blog and everyone enjoys to post answers.
By having CM Answers, I am able to keep everything organized without all the hassle. Users are able to answer questions in a stackoverflow style. My blog is staying more organized and the users seem to like the layout better too.
The plugin was so easy to install. I installed it quickly and there were no problems. I also am in love with the social media incorporation. Users are able to sign in through social media, which makes things easier for them too. This plugin has saved me a lot of time and energy. I love being able to stay organized and on top of things. This plugin has allowed for me to do just that!
I absolutely love CM Answers! I discovered this plugin by accident, and just had to get it. I have a WordPress blog where users write in questions and other users are able to answer them. I have been doing everything manually for the past few months, and I'm so mad at myself that I didn't discover CM Answers sooner.
Easy to download and install, plus it contains no bugs. Everything works flawlessly! What I like most about it is, it allows the users to post questions and answers in a well organized, Stackoverflow format. Love the incorporation of social media login as well; since everyone uses social media these days! Makes the registration process for my users super easy and convenient.
Also love the ability to customize it, so I can change up the styles every once in awhile to give my users a fresh feel. Overall, very happy with this plugin and just wish I knew about it sooner!
LOVE this plugin! It installs easily and started working without a hitch in almost no time. It seems to be working pretty solid as well. This plugin appears to be really well designed and certainly is EXACTLY what I need for a new site. My only disappointment is that the free version doesn't really honor my theme's CSS with regard to page layout. (Edit) Now that I have purchased the Pro, the pages generated by the plugin appear as if they are absolutely native to the rest of the site – all .css formatting, containers, etc. are identical to the rest of the site's theme.(/edit)
LOVE this plugin! It installs easily and started working without a hitch in almost no time. It seems to be working pretty solid as well. This plugin appears to be really well designed and certainly is EXACTLY what I need for a new site.