The Ultimate WordPress Virtual Wallet System
The MicroPayments plugin gives you the flexibility to create any virtual currency, rewards, or loyalty program on your WordPress website.
Incentivize engagement by letting users earn, trade, and spend points and make online payments based on real or virtual currencies. Bundle small transactions into a single purchase to simplify in-site transactions and online purchases.


This comprehensive points management system lets users submit online payments using their preferred payment platform such as: WooCommerce, Stripe, PayPal, and other EDD payment platforms.
As always, our code is open source, so developers can use this virtual currency plugin to easily add points based features to their existing plugin or custom applications.
What You Can Do With a Virtual Wallet
Process small transactions such as PayPal micropayments
Create a uniquely branded loyalty program
Build a dedicated rewards portal
Gamify an e-learning environment
Incentivize engagement on social media or user forums
Using the MicroPayments Platform Plugin for WordPress
After setting up the WordPress payment plugin and external payment gateways, every registered user is automatically given their own digital wallet. They can then instantly load their wallet by purchasing virtual currency with real money or earn points by completing defined actions.
Once there is a balance in their digital wallet, users can spend money from their wallet for in-site transactions as if it was a prepaid credit card.
The admin sets the point conversion rate between virtual currency or points to real currencies. In this way, the wallet and virtual currency solution can be used with the WooCommerce or Easy Digital Downloads cart system to purchase real or virtual products.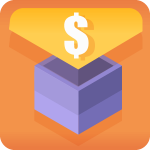 Easy Digital Downloads (EDD) – Closely integrated with EDD, the plugin supports two payment methods: a payment gateway in which users can purchase products with a digital currency and the ability to purchase digital currency with real money.
You can also reward bonus points to a user when they purchase existing EDD products and convert MicroPayments points into discount codes for coupons or future purchases.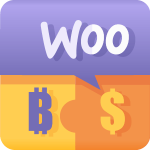 WooCommerce – WooCommerce plugin integration also supports two payment methods: a payment gateway in which users can purchase products with their digital wallet balance and the option to purchase digital currency with real money.
Bonus points may also be rewarded when users purchase existing WooCommerce products.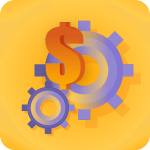 Points Management – The points and virtual credit management system supports any type of community site and in-site monetary or points based transactions.
This is perfect for any type of rewards or gamification program within your community or elearning platform.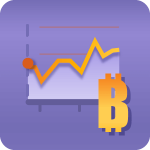 Virtual Currency – Create a customizable virtual money currency for your site or online community. Use a virtual wallet system to name your own currency, set exchange rates, and more.
Virtual Wallet Management

Grant users points or money within your virtual currency when they successfully complete an action.

Examples: interacting on social media or posting to an online forum (get this fully integrated function with CM Q&A Forum Plugin).

Automatically Add Points to a User's Wallet
Transaction Batching

The MicroPayments plugin lets administrators and web developers batch in-site transactions in a simple and flexible system.

Points Conversion Table Settings
Set up membership programs and automatically add or deduct points from a user's virtual wallet every week or month.
Users can watch their electronic wallet grow, spend the balance on digital or physical products, or gift currency to other users.
MicroPayments Plugin Integration with Easy Digital Downloads and WooCommerce
Using the Plugin with EDD (Easy Digital Downloads) or WooCommerce lets users purchase physical products and digital goods with your virtual currency or points system.
Note: Users will need to load their wallet with enough virtual currency or have earned sufficient points to complete their desired purchase.
| | |
| --- | --- |
| | WooCommerce and Easy Digital Downloads Support |
When activated, this plugin will add a new payment gateway to the EDD or WooCommerce checkout area allowing users to purchase with the virtual currency you have defined.
MicroPayments Plugin Use Case Examples
Web Game Credits – Run an online game and let users earn points according to the levels they complete.
Reward/Charge Points – Integrate CM Answers Plugin and Frontend User Submitted Posts Plugin to reward or charge users for posting questions, answers or blog posts.
Affiliate Program – Offer affiliate program and award points to your affiliates, so they can convert the virtual currency to real money.
Managing External Wallets
Add or subtract points and check a wallet's balance from your website or app with the MicroPayments External API Add-on.
Connect your API to MicroPayments and take full control of external wallets from anywhere.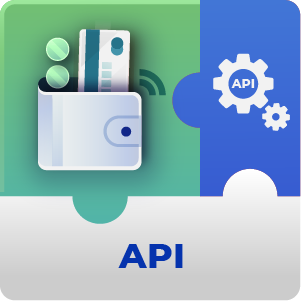 MicroPayments External API
Access your MicroPayments wallets using API calls from an external service, such as an app. Check if a wallet has enough points and add or subtract virtual currency from a user wallet [
Userguide
]
Using the MicroPayments Platform With Other Plugins
Developers can use the CM MicroPayment Platform to develop their own virtual payment solution with any of the existing plugin features.
Our WordPress digital currency plugin has immense flexibility built into it, with many shortcodes and API methods that can be integrated and quickly adapted to unique use cases. With these capabilities and our expert team of developers, the plugin can be customized to meet just about any user requirement.
MicroPayments Plugin Localization and Supported Languages
Adjusting Plugin Labels

All frontend labels can be easily changed to any language so the user interface will speak your language

Localizing labels in the plugin settings
MicroPayments Plugin Additional Resources
MicroPayments Plugin Related Products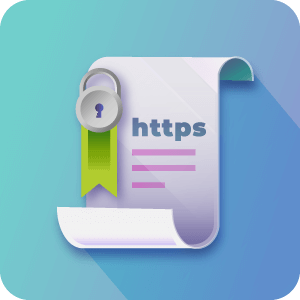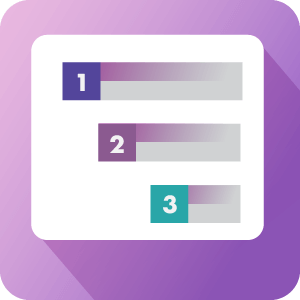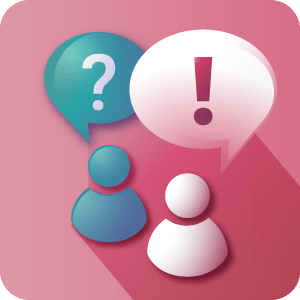 MicroPayments Points and Rewards Plugin Infographic
MicroPayments Platform for WordPress Features
Please check the user guide to learn more about this plugin.
| | |
| --- | --- |
| | Virtual Wallet – Manage website users' virtual wallets. Admin can add or subtract virtual currency from wallets. Using API or shortcode you can also add or remove points from wallets. |
| | Virtual Currency – Define virtual currency units. Once defining the virtual currency you can define the plural and singular name for the currency and the conversion rate between real money and the virtual currency. |
| | Wallet Management – Add or subtract currency units from a wallet. This can be done manually for each wallet while leaving a note for each transaction or by uploading a CSV file containing all wallets and amount to be paid or charged. |
| | Transactions Report – Show users a report of all transactions they've made with their wallet and show their point balance. |
| | EDD Cart Integration – Integration with Easy Digital Downloads both as a payment gateway and as a checkout option to purchase virtual points. Users can purchase products using your virtual currency and their wallet. The MicroPayment can also appear as a checkout payment gateway so you can be paid at checkout using virtual currency. |
| | WooCommerce Cart Integration – Integration with WooCommerce both as a payment gateway and as a checkout option to purchase virtual points. Users can purchase products using your virtual currency and their wallet. The MicroPayment can also appear as a checkout payment gateway so payment can be made at checkout using virtual currency. |
| | Load your Virtual Wallet – Purchase virtual money with PayPal or with any EDD/WooCommerce supported payment gateway. Once virtual currency is purchased it is added to user virtual wallet and users can redeem points during their purchases on your WordPress site. |
| | Convert Points to Real Money – Convert virtual currency to real money using PayPal or Stripe payout. Admin can define the conversion rate. Money will be transferred to user from admin defined account in PayPal or Stripe. |
| | Convert Points to Discounts – Convert virtual currency to an EDD or WooCommerce discount code to then use during checkout. The best way to reward site interactions . |
| | Bonus Points – Users are paid points or virtual currency when purchasing real products. Admin can assign each WooCommerce or EDD product an amount to be paid to user once this product is purchased. |
| | Preload Wallet – Automatically earn points or an initial amount of virtual currency when users signup.This is done once a new user signs up or when you initially install the plugin. |
| | Transfer fee – Charge users a flat amount every time they spend points. This deduction will be shown in the log. |
| | Top up fee – Charge users a flat amount every time they receive or buy points. This deduction will be shown in the log. |
| | Points Management – Administrators have full overview and control over all user balances and log entries. Admin can give or take points from any user, any time. |
| | Point Transfer – Transfer points between users of your website or community by specifying their username and adding a comment. |
| | API – More advanced features include plugin filters that allow you to integrate MicroPayments with your site theme or other plugins and add or subtract virtual currency from user wallets. |
| | MultiSite Environment – Share user wallet between multi site installations so they will all use the same wallet for the same username. |
| | Localization – This plugin is translatable with multilingual support, including RTL language (right to left) and UTF-8 characters support for translation into a variety of different languages. You can change the frontend labels into your language. |
| | Export – Export all wallets to a CSV file with the user email and amount of virtual currency available. |
| | Import – Import from a CSV file a list of user-id or emails with an amount to add to each wallet. You can also add negative amounts or override wallet value. |
| | Recurring Deposits or Withdrawals – Add to or subtract from each wallet a specified amount of currency every set number of days (week, month or X days). |
MicroPayments Platform Image Gallery
Back-end Gallery
MicroPayments Platform Online Demo
| | |
| --- | --- |
| | This demo shows the usage of a virtual wallet in paying for eLearning material using Pay Per Post plugin together with MicroPayment Plugin |
MicroPayments Platform Additional Addons
These addons can be installed with the MicroPayments plugin to give additional functionality.
MicroPayments Plugin Integration With Other CreativeMinds Plugins
MicroPayments Platform Frequently Asked Questions
Please check the user guide to learn more about this plugin.
How does the plugin's checkout process take place when charging payments with real money?
CM MicroPayment has a built-in PayPal Express Checkout mechanism that charges payments via your customer's Paypal account or via credit/debit card. For cases when that isn't enough, you can easily integrate CM MicroPayment with the Easy Digital Downloads plugin or WooCommerce and have over 100 different payment gateways available for different sets of needs, such as paying by check, by phone, by bank transfer and more.

Will my users be able to exchange points among themselves?
Yes. Using a shortcode you can add an interface which include the option for user to send points to another user. Also in the settings panel, you can determine which actions performed by your users will enable them to gain more points and which will result in a deduction of points, depending on the features available on your site. For example, if you're integrating Micropayments with CM Downloads manager, users may charge points for downloading a file they uploaded, and use them later for downloading files uploaded by others. This way, a new layer of virtual money is added to your site, allowing users to exchange points and trade virtual goods between them.
Does this Plugin work with WooCommerce?
Yes, we have added WooCommerce integration. Micropayments can use the WooCommerce checkout and can also apply points when WooCommerce purchases are made.
See these documentation articles to learn more:
Can customers receive payment confirmation emails when they use Micropayments?
Yes, we have included an email notification feature that can send the user an email notifying them when there are various changes to their wallet. These changes notifications can be sent for
withdrawals
,
charges
and
transfers
. To learn more about this feature see the documentation article about notifications by
clicking here
.
Can Micropayments support Cryptocurrencies such as Bitcoin?
Currently we haven't developed any integration for Micropayments to work with any Cryptocurrencies.
Can Micropayments allow me to automatically give my premium users credits each month?
Yes. For this we'd recommend installing the Micropayments group actions Add-on or contacting us for customization. The Add-on allows for chosen user roles or groups of users on your WordPress site to be automatically granted or charged points on a chosen interval. To learn more about how this works check out the product page by
clicking here
.
Is it possible to use PayPal Payouts with this plugin?
Yes, but it's important to note that PayPal requires a business account in order for Payouts to go live. Learn more in this guide: CM MicroPayments – PayPal Payout.
Is it possible to use Stripe Payouts with this plugin?
Yes! We also support Stripe payout.
Can this rewards extension work as loyalty rewards system?
Yes! It does work as loyalty rewards system. This virtual point management plugin for wordpress allows the admin to reward the points to the users' wordpress wallet and users can use those awarded points to their next purchase .
Can users make dynamic points transactions into multi currencies ?
No! This WordPress Plugin does not work as a multi currency switcher but when admin makes a transaction via PayPal, he can choose currency type. This is the only way admin can pay in the multi-currencies .
Can admin restrict how many minimum points users should have in their wallets ?
No, There is no restriction on the minimum points in this virtual currency plugin.
Customer Reviews for the MicroPayments Virtual Wallet Plugin
Having a virtual currency has totally changed the way we do business. It's much simpler now without third-party apps and we use it for all five of our online shops! Great price too!

Was looking for a simple way to set up and process small transactions as well as incentivize engagement through social media and this plugin totally delivered on everything from price to functionality to customer service!

I love the fact that you can rename your currency, I use "gold pieces"

We used it in two of our websites with different use cases (gamification + shop), works good.

It is the plugin to get if you want a no-hassle wallet/virtual currency system that's super easy to customize. Also, support is fantastic.
MicroPayments Plugin Release Notes
Version 1.7.2 30th Nov 2019
Added the support for managing the External Wallets (with External API plugin)
Version 1.7.1 14th Nov 2019
Bugfix related to double entry in transaction section
Updated order date format while save
Version 1.7.0 26th Oct 2019
Added support to set optional add points to admin wallet on purchase
Version 1.6.9 14th Oct 2019
Added support to add comment box in transfer_wallet_points shortcode
Added support to add points to admin wallet
Version 1.6.8 25th Sep 2019
Updated stripe library with latest version
Improved stripe payout feature
Added new parameter connect button into cm_micropayment_points_to_stripe shortcode
Fixed some warnings
Version 1.6.7 11th Aug 2019
Added stripe points ratio setting
Bugfix related to show wallet data into user section in admin
Version 1.6.6 2nd Aug 2019
Bugfix related to filters
Bugfix in transfer points between users feature

Version 1.6.5 26th July 2019

Added new currency "MAD – Moroccan Dirham" in settings
Added option to manually accept the pending transactions requests

Version 1.6.4 6th July 2019

Bugfix related to checkout with anonymous user
Added Wallet ID in transactions and wallets list
Improvement in paypal payout feature

Version 1.6.3 16th may 2019

Added new currency "VND – Vietnamese Dong" in settings

Version 1.6.2 8th may 2019

Added new addon info
Added new labels
Added an option to charge transaction fee on each transaction.

Version 1.6.1 22nd Apr 2019

Bugfix related to session transaction id
Updated package 1.8.9

Version 1.6.0 18th Apr 2019

Bugfix related to points header text in cm_user_wallet shortcode

Version 1.5.9 7th Apr 2019

Removed deprecated notice
Fixed some typo mistakes

Version 1.5.8 1st Apr 2019

Bugfix in WooCommerce purchase grant feature
Updated package 1.8.8

Version 1.5.7 29th Mar 2019

Added new labels
Updated package 1.8.7

Version 1.5.6 17th Mar 2019

Bugfix related to charge a wallet

Version 1.5.5 13th Feb 2019

Version 1.5.4 18th Jan 2019

Updated license package
Fixed the [cm_micropayment_points_to_woo_discount] and [cm_micropayment_points_woo_discounts] shortcodes

Version 1.5.3 10th Dec 2018

Updated license package
Improved settings page UI with CSS

Version 1.5.2 23rd Nov 2018

Bugfix related to edd purchase session

Version 1.5.1 22nd Nov 2018

Add third decimal support to point cost column
Fixed wallet name in transactions
Removed deprecated functions

Version 1.5.0 27th Sep 2018

Added Stripe payout method
New shortcode [cm_wallet_id] was added
Added show_wallet_id attribute to [cm_user_wallet] shortcode which allows to display user's wallet id
Added pointlabel attribute to the [cm_user_balance] shortcode
Updated "My wallet" page content
Improved the [create_wallet_button]
Fixed bug in displaying labels description
Added point labels

Version 1.4.23 10th May 2018

Fixed the rare bug in the multisite activation

Version 1.4.22 10th May 2018

Feature: Added new filter allowing to get the wallet balance by user ID: eg. apply_filters('cmmt_get_wallet_points_by_id', $user_id);

Version 1.4.21 8th Feb 2018

Feature: Added the user selection to the [transfer_wallet_points] shortcode when the user-wallet assignment is enabled

Version 1.4.20 30th Jan 2018

Fixed PHP error with preparing SQL string.
Updated licensing library.

Version 1.4.18 18th Nov 2017

Fixed the labels in [transfer_wallet_points] shortcode
Removed the Wallet From in the [transfer_wallet_points] shortcode
Updated the licensing package

Version 1.4.16 10th Sep 2017

Fixed the problem with the transaction links on the https pages

Version 1.4.15 25th Aug 2017

Added the ability to remove the pending transactions from PayPal history

Version 1.4.14 18th Aug 2017

Fixed the value calculation for [cm_user_balance_value] shortcode

Version 1.4.13 6th July 2017

Added the option to replace the default currency with the WooCommerce points
Added the option to replace the default currency with the points for Easy Digital Downloads
Minor bug fixes

Version 1.4.12 1st July 2017

Added the option to remove all wallets
Fixed the bug with searching the wallets by user login
Added the support for WooCommerce Memberships
Fixed small bugs

Version 1.4.11 12th June 2017

Version 1.4.10 24th May 2017

Fixed bugs with Adding the points

Version 1.4.9 14th May 2017

Added the option to disable anonymous payments
Added the support for new AddOn
Updated the Licensing Package
Added the option for Periodic Cron operations

Version 1.4.8 6th April 2017

Fixed the problem with the function redeclaration

Version 1.4.7 23rd March 2017

Fixed bugs with WooCommerce integration
Made some UI improvements in shortcodes layouts

Version 1.4.6 21st Feb 2017

Added the option to change the label for the WooCommerce checkout button

Version 1.4.5 29th December 2016

Added support for changing the label of MicroPayment at checkout

Version 1.4.4 29th December 2016

Added the option to import the wallets and grant points
Added the option to import the wallets and set amount of points
Added the option to export the existing wallets
Added the option to charge / earn points automatically every X days

Version 1.4.1 28th September 2016

Fixed JS bug in Wallet dashboard page

Version 1.4.0 24th August 2016

Added the option to disable the built-in PayPal
Fixed the bugs on Notification tab in settings
Moved the available filters from Installation Guide to Shortcodes tab
Fixed small bugs

Version 1.3.11 23rd August 2016

Fixed the bug with the EDD Gateway renaming

Version 1.3.10 10th August 2016

Fixed the problem with the EDD Payment Gateway
Fix issues related to MultiSite environment

Version 1.3.9 2nd Aug 2016

Fixed many notices in Points Adding screens when no currency was selected
Fixed some bugs in PayPal Payouts
Improved the error reporting for PayPal Payouts

Version 1.3.8 28th July 2016

Added the support for virtual currency units in Easy Digital Downloads
Added the support for virtual currency units in WooCommerce
Improved the support for MultiSite
Fixed the bug with the PayPal Payouts
Updated platform version

Version 1.3.7 13th July 2016

Added the option to export the wallets list to CSV
Added the option to generate the WooCommerce discounts

Version 1.3.6 22th May 2016

Update licensing version and dashboard

Version 1.3.5 21st April 2016

Added the Payment Gateway for WooCommerce
Added the shortcode [transfer_wallet_points] allowing to transfer points between wallets
Fixed the performance of "Generate Missing Wallets"

Version 1.3.4 4th April 2016

Fixed bug caused by missing function

Version 1.3.3 20th March 2016

Updated licensing api support.

Version 1.3.2 25th Feb 2016

Added automatic updates from plugin dashboard
Replaced plugin admin interface including license activation and userguide

Version 1.3.2 14th Feb 2016

Version 1.3.1 15th Dec 2015

Added basic support for WooCommerce (ability of buying points with WooCommerce gateways)
Fixed ordering of the transactions on the backend
Fixed the bug with the points not being added correctly on the PayPal EDD transactions
Changed the number of items in Dashboard lists to 10 per page from 5
Added the edit links next to the page selects in options

Version 1.3.0 10th Nov 2015

Fixed bug with EDD integration

Version 1.2.9 5th Oct 2015

Fixed bug with output_buffering resulting with [cm_user_wallet] displaying twice
Fixed the small bugs in the PayPal Payout functionality

Version 1.2.8 25th Sep 2015

Fixed bug with missing constant
Updated the Licensing API
Cleaned up the old links in the plugin's settings, about etc.
Added the PayPal Payouts system
Added the new options to setup the PayPal Payouts in Settings -> PayPal
Added the new shortcode [cm_micropayment_points_to_paypal] allowing users to exchange their points for money

Version 1.2.7 11th Aug 2015

Fixed bugs
Improved license module

Version 1.2.6 11th July 2015

Added the support for MultiSite WordPress installation
Improved performance

Version 1.2.5 22nd April 2015

Fixed the XSS vulnerability in WordPress add_query_arg() and remove_query_arg() functions
Fixed the problem with double wallets being created for the new users

Version 1.2.4 14th April 2015

Added the option to override the Payment Gateways of Easy Digital Downloads
Added the e-mail template for e-mails sent after the successfull EDD purchase
Fixed some bugs and notices

Version 1.2.3 17th Mar 2015

Add shortcode to show points value in real currency
Add shortcode and option to convert MicroPayments points to EDD coupon
Add shortcode to show all users converted coupons
Add option to earn points on purchasing EDD products

Version 1.2.2 24th Feb 2015

Added support to ajax based transactions and integrate with CM Lessons Manager

Version 1.2.1 10th Feb 2015

Added more support to purchases made using EDD and fix a bug

Version 1.2.0 30th Jan 2015

Version 1.1.9 09 Jan 2015

Add another email notification and fixed bug regarding added points

Version 1.1.8 26 Nov 2014

Fix bugs with EDD integration

Version 1.1.5 08 Sep 2014

Fix bug in points display
Fix bug in EDD integration
Fix bug in wallet messages
Added option to show username in Wallet list

Version 1.1.4 05 Sep 2014

Added support to use MicroPayments as an EDD payment option (user can now purchase using digital currency
Added support within EDD to activate checkout gateway
Added new filters

Version 1.1.3 30th July 2014

Fixed bug with changing points from the admin site
Added option to set an initial amount of point per user wallets

Version 1.1.2 20th July 2014

Version 1.1.1 07th July 2014

Added new Filters to support external plugins

Version 1.1 25th June 2014

Integration with Easy Digital Downloads
Added Demo plugins

Plugin First Release 1st June 2014