WordPress File Manager Plugin and Documents Management Solution
The WordPress file management plugin is a superb WordPress file sharing and file management plugin that allows you to create a directory where users can upload and download various types of files, such as images, music files, videos and software.
Unique Download Page

The WordPress file management plugin lets you generate a unique landing page that can easily be customized by the user.

The download landing page contains valuable features such as a dedicated support forum, file preview, file downloads, description and links. You can also allow users to download a zip archive containing all files

Download Page Contains Password Protection
Downloads Index Page

The Plugin generates an index page listing all downloads by category helping to monitor file downloads and to organize them.

It's possible to create an index page which points directly to the downloads removing need for a dedicated download page

Index Page Containing Available Downloads
Downloads Access Settings

Thanks to a highly detailed access permissions infrastructure, files can be password protected or restricted to specific users and user groups using our document manager plugin

Global Plugin Access Settings
The WordPress file download manager plugin can be integrated with various other plugins, adding features such as payment per download, a Q&A forum and more.
Using the Download Manager Plugin for WordPress
File Sharing Dashboard – Create a file sharing directory where users can upload and download files to and from your site
Unique Download Landing Page – Each file uploaded generates a unique landing page with a file preview, support forum, links and the ability to monitor file downloads
Downloads Password Protection – All downloads can be set as password protected or be made available for certain user groups to easily control file downloads
File Sharing Access Restrictions – Admin can manage member access permissions and moderate uploads and file types to make sure the site stays free of spam
Multiple Shortcodes – Embed downloads using shortcodes on any post or page
User Dashboard – Provide a user dashboard from which users can manage their own downloads
Downloads Reports – Track which users download files and download manager packages using a detailed log system
User Verification Before Downloads – Require users to post their name and email before downloading
WordPress File Download Manager Plugin Localization and Supported Languages
Easy Localization

All frontend labels can be easily changed to any language so the user interface will speak your language. Additionally we have PO/MO files for many languages covering all plugin frontend interaction.

Plugin Labels Settings
Supported languages includes: Polish, German, French, Italian, Russian, Dutch, Portuguese.
We will be happy to assist with building other PO/MO files upon user request.
Download Manager Plugin Additional Resources
WordPress Download Manager Plugin Features
Please check the user guide to learn more about this plugin.
| | |
| --- | --- |
| | Access Control – The Administrator controls access settings that grant permission to users to view or upload files. |
| | Audio Player – Embeds an audio player for previewing audio and mp3 files before downloading. |
| | BuddyPress – Integrates with BuddyPress to show profile information and download states according to their BP profile. |
| | Categories – Support for multiple level browsing categories. |
| | Customization – Easily customize the look & feel of the downloads template page with your theme. |
| | Disclaimer – Includes a disclaimer that asks users to agree to your terms when they visit your download for the first time. |
| | Geo-location – Each download event is tracked by the GeoLocation API to provide information about downloader location. |
| | Google Viewer – Integrates with Google Reader for previews of files before downloading (only for supported files). |
| | Index Page Views – Choose from 3 different ways to view the Downloads Index page. |
| | Localization – Supports UTF-8 characters for translating text into multiple languages. |
| | Log & Statistics – Generates a detailed log report of download statistics according to user profiles and Geo-location. |
| | Moderation – Moderate user posts and permissions in the support forum. Pre-approve posts and uploads by specific users. |
| | Notifications – The author of a download can receive notifications when support questions are posted. |
| | Password Protection – Password protect files you want to restrict. |
| | Search Downloads – Internal search functions for locating specific downloads on your website. |
| | Shortcodes – Embed a specific download or list of downloads on any page or post using a shortcode. |
| | Social Login – Users can login to the file sharing directory with their social media accounts from Facebook, Twitter, LinkedIn or Google+. |
| | Support Forum – Includes a support forum for downloads that lets users post questions or support answers for each download. |
| | Templates – Customize the style of the CM download manager page template and adjust the plugin's look and feel. |
| | User Dashboard – Users can manage their downloads in a dashboard that lists information about each download. |
| | User Gravatar – User profiles can include Gravatar icons. |
| | User Groups – Create user groups to control access to specific files and documents. |
| | User Profile – Each user has their own profile that contains information about their downloads. |
| | Video Player – Embeds a video player to preview video of mp4 and other video files prior to downloading |
| | WordPress Multisite – Supports WordPress Multisite functionality. |
| | Image gallery slideshow – Display an image slideshow for each download. |
| | CM Micropayments integration – Allow site visitors to earn a virtual currency for file uploads and require visitors to spend their virtual currency to download files. |
| | CM Answers Pro integration – Add the enterprise message board to each download. |
| | ZIP Handling – You can zip all files or select which file to zip and download. |
Download Manager Edition and Pricing
| | | | |
| --- | --- | --- | --- |
| Feature | Pro | Pro Client Zone | Ultimate |
| Unlimited Downloads | | | |
| Downloads Categories | | | |
| Voting | | | |
| View count | | | |
| Support forum | | | |
| Internal Search | | | |
| User Notifications | | | |
| User Groups Permissions | | | |
| Downloads can be Password Protected | | | |
| Admin can define Upload Restriction | | | |
| Admin can define View Restrictions | | | |
| Shortcodes for downloads list | | | |
| Moderation Support | | | |
| File Preview Option | | | |
| Audio & Video Player Option | | | |
| Customize Plugin Permalink | | | |
| User Profile with all Downloads | | | |
| Extended internal Search | | | |
| Multiple index page view | | | |
| Log & Statistics | | | |
| Second Level Navigation | | | |
| Download Shortcodes in Post/Pages | | | |
| Multiple File Upload | | | |
| Automatic Zip Compression | | | |
| Social Media Integration | | | |
| Multisite Support | | | |
| Customize labels | | | |
| Restricted Customer Zone | | | |
| Send and receive files from admin | | | |
| Widgets | | | |
| Disclaimer Support | | | |
| Gravatar Support | | | |
| Customize Download Page | | | |
| Integration with Store plugins | | | |
| Integration with Micropayments | | | |
| Payment Support | | | |
| Registration support | | | |
| Anonymous Uploads | | | |
| Integration with PeepSo | | | |
| Download visual widgets | | | |
| | $39 | $49 | $99 |
WordPress Download Manager Plugin Demos
Click on the banners below to view an online CM Download Manager Demo
Customers Using the Download Manager Plugin for WordPress
Download Manager Plugin Image Gallery
Download Manager Additional Addons and Modules
The following list is additional modules and addons which can be installed together with the Download Manager plugin and provide additional functionality
Download Manager Related Integration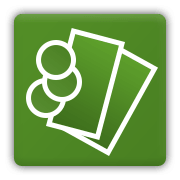 CM MicroPayment
$49.00
Add your own "virtual currency" and allow in-site transactions using a virtual wallet without the need to process each payment separately.

CM Video Lesson Manager Pro
$39.00
Manage video lessons and allow users and admin to track progress. Includes payment support.
Download Manager External Reviews
"… I got my hands on CM Download Manager Pro and two things impressed me straight away: It's intuitive, and it's compatible with the other CM plugins I've tested…"

Read more on wpexplorer.comDate posted: May 2014
Additional Reviews From WordPress.org
This was the perfect solution for what we needed in a file management plugin for WordPress. Not only is it easy for the web designer to setup but also easy enough that the end user/client can upload their own files after 30 minutes of training by me. What really was a pleasant surprise was how quickly the developer Creative Minds answered my questions and are open to suggestions for improvements to the plugin. To me that is worth the price of the plugin!
I'm only using half of the features this plugin has so there is plenty of room to grow if the client wishes. I would (and have) highly recommend this plugin to anyone looking for a simple yet robust file management system for WordPress.
I have a WordPress website and needed a way to easily manage downloads and allow other people to access different documents and CM Download Manager does that. It is quick and easy to download and getting it set up and started didn't take much time. I love that it gives me the downloads in a directory listing so it is easy to manage. I am able to see who downloads documents and how many times documents have been downloaded. CM Download Manager has helped my site become more organized and has made it easier for me to run a website.
I have had an amazing experience so far with CM Download Manager. I have a blog on WordPress and it was getting exhausting running it by myself. CM Download Manager allows me to have the ability to be able to have multiple users log in and they are able to access all of the different sets of documents that I have laid out to each one of them. It's nice that I can set up individual files for each one and they are each able to access their own specific files.
On my blog, I post a lot of files that users are downloading. This plugin has made the process that much easier. It's so easy to use and it's working great for me so far.
CM Download Manager has kept me organized. The support team has been great in aiding me with any questions that I have. Great plugin that does what it's supposed to!
I manage a website using WordPress, and I needed an efficient way to upload files. I wanted a plugin that would allow other website admins to upload documents, and to manage what users are able to download these files. In the past, I did not have an acceptable solution for this, and since I had control of all of the files to be uploaded, it became solely my job; the other admins had to ask me to upload files. I felt like I was doing everything to manage a website that I was already paying others to assist with.
I currently have the free version of the CM Download Manager Plug In, and I am very happy with it. I am pleased that there is no limitation on downloads, since I have chosen to make most of my uploaded files public. I have the ability to see how many views each file is getting, as well as votes for each user download.
The index where I manage my downloads has lots of useful features that allow me to sort my downloads based upon the particular stats I am looking for, such as by upload date, popularity of the download, and more. This helps me to evaluate my site's success better.
I am definitely happy with how this plugin has helped to increase my productivity and has changed the way upload files on my website. I am definitely considering purchasing the paid version; with all of the extra features, I'm certain that my website could benefit greatly.