Video Learning Plugin Description
The CM Video Lessons Manager for WordPress is a great e-learning plugin to create a video-based learning environment on your WordPress site. If you've been searching for a way to sell online courses like other video course websites similar to Udemy, but directly from WordPress – here is the solution!
Connects with Vimeo (even free accounts) and Wistia.
This e-learning plugin organizes your video content so you can upload video lessons and courses and view progress reports for each student and course all on one dashboard.
With our suite of add-ons, enhance your course with gamification through customized quizzes and issue certificates of course completion.
What is Video LMS?

This video course plugin works as a WordPress Learning Management System (LMS)

Manage any video course or video tutorial library for online learning, all hosted on your WordPress site.

Use WordPress as LMS!

Build Different eCourses With a LMS Searchable Video Library
Video Lessons Manager Use Case Examples
Create Video Tutorials – Create video tutorials about your products and provide detailed information to the users.
Private Lessons – Forget about giving live lessons to your students, instead, record videos once and sell them on your website (requires add-on).
Video Lessons Manager Plugin Related Use Cases
How to Use The WordPress Video LMS Plugin
Connect Vimeo or Wistia to the plugin
Import your videos and organize them into lessons and courses
Include rich description to each video or lesson page
Add links of your lessons pages and course listing to your site's menu
Charge users for access (requires payments add-on)
Create a LMS in WordPress such as Udemy and Coursera
Watch our online WordPress video tutorial library, to see the CM Video Lessons Manager plugin in action!


Importing Videos From External Sources
Use this WordPress e-learning plugin to manage online course video content uploaded and organized on private Vimeo or Wistia video channels.
Import Videos from Vimeo and Wistia

Once the API key is set for a Vimeo or Wistia account, the plugin will add the option to build any number of courses or webinars for online learning.

Create lessons and courses directly upon video import from Vimeo, Wistia or both, even when video content is set to private.

Import Dashboard Showing Videos as Accessed from a Vimeo Account
Display video lessons on any page or post using shortcode, allowing users to view the video content, comment, bookmark, search by content and receive progress updates for each video lesson.


Reports and Statistics

Administrators on your WordPress site can view progress reports for specific users and overall reports for lessons, courses, and videos watched on your LMS.

The admin can also let users view their personal course progress stats.

Report Showing Online Course Progress
LMS Theme Compatibility: Divi, Avada, Enfold
The Video Lessons Manager plugin has been thoroughly tested with all major themes. As such, it is compatible with Divi, Avada, Enfold and other known themes.
LMS Course Builder Layouts and Templates
Change the layout according to the use case and choose from several different layouts on separate pages via shortcode. Within each layout there are several parameters to control such as appearance of the search bar, lesson dropbox, and width of video tile display.


The Student's eLearning Dashboard
This e-learning plugin comes with a student dashboard which can include all information related to the students' video courses in one view. Also, include information coming from other plugins using shortcode.
Creating The Ultimate Video LMS: Step by Step
Using the Video LMS Plugin for Pay-Per-View Lessons
The Payments add-on gives you the power to charge users to have access to your videos.
Get Paid With Video Lessons

This learning management system plugin also lets you lock lessons for payment.

Payment is completed using the CM MicroPayments plugin or Video Direct Payments and a choice of a cart integration like WooCommerce or Easy Digital Downloads (EDD).

You set the price per number of days to access course content, letting you easily sell your single online course or LMS courses collection in a pricing scheme that fits your course and LMS structure best.

Cart Screen Showing A Video Lesson in the Cart
Pay-Per-View Video Lessons

With the Easy Digital Downloads cart system you have the option of more than 20 payment gateways including PayPal, Authorize.Net, 2Checkout, Skrill, PayMill, Stripe and many more.

By installing the free WooCommerce or Easy Digital Downloads cart system plugin you also get the PayPal and Amazon payment option included.

Paying Screen Shown for Watching A Video Lesson
Read how to set up the paid online course platform with the use case charging users for access in video lessons portal.
MicroPayment Integration
The MicroPayment option for course payments is more flexible in terms of usage and is designed as an internal virtual wallet for your site users.
The wallet can be structured to hold real money or to operate off a points based system.
Users can pay with real money to purchase a virtual currency you define before they can view the videos or use your own predefined points system in order to view course content.
The Complete eCourse Solution: Quiz, Certificate, and Digital Course Material
To further extend the Video Lessons Manager plugin capabilities, install the CM Download Manager Plugin to incorporate downloadable files with your online course content.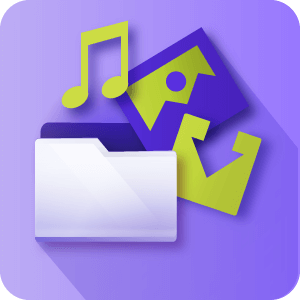 The Video Lessons Manager Certificate Add-on lets you create personalized certificates of completion for users. Certificates can be automatically or manually generated and are fully customizable.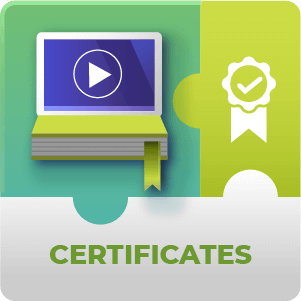 The Video Lessons Manager Quiz Add-on lets you build multiple choice quizzes with embedded video or image content. Restrict the number of attempts allowed, define an acceptable passing score, and track quiz results on the student's course progress report.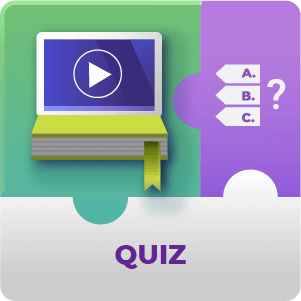 With these plugins, you can develop every aspect of an ecourse, complete with content drip, gamification, quizzes, and certificates, while displaying a list of all videos and files for each course on the student dashboard.
Use with the CM Registration and Invitation Codes Plugin
A perfect pairing with the CM Registration and Invitation Codes Plugin, with this plugin you can invite students to register and gain access to the student dashboard using a personalized registration code.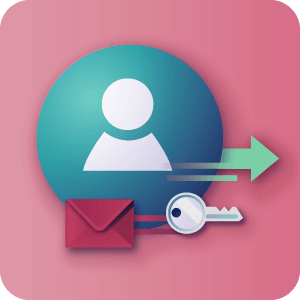 Video Lessons Manager Lessons Manager Plugin Localization and Supported Languages
All frontend labels can be easily changed to any language so the user interface will speak your language.
Related Products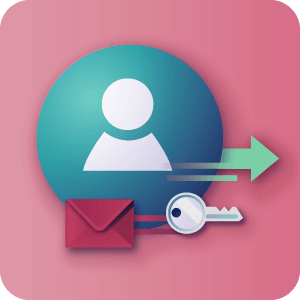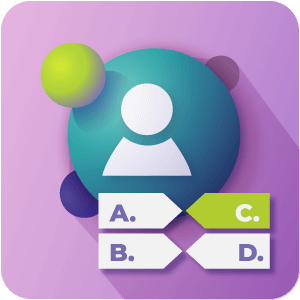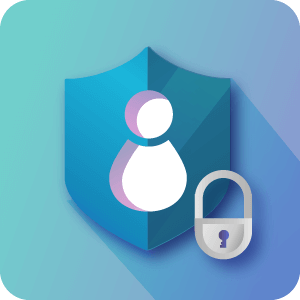 Video Lessons Manager Plugin Additional Resources
Related Blog Resources
WordPress Video Lessons Manager Course Builder Basic Features
Please check the user guide to learn more about this plugin.
| | |
| --- | --- |
| | Vimeo and Wistia – Supports videos hosted on Vimeo (even free accounts) or Wistia. Use any videos hosted, including private videos. |
| | LMS Statistics and Reports – Show progress reports per user, lesson, course, and videos viewed. Report which video was watched by each user, total video views, and the amount of time watched. This allows you to track your most popular content and assess course effectiveness.View Screenshot: Video Lessons Manager Front-end Statistics. |
| | User Notes – Add personal notes for each video they watch. Notes are then available only to the user who created the note. |
| | Bookmarks – Users can bookmark specific videos. Admin can add a shortcode to the user dashboard so users can view all their bookmarked videos. |
| | File Attachments – Add file attachments to each video or course. |
| | Localization and Labeling – This LMS plugin for WordPress lets admin edit plugin labels and messages, letting you customize your LMS to fit your own language or terminology. |
| | Search Videos – Search videos in courses or lessons, by video title, description and user notes. |
| | Video Lessons Layouts – Supports several view layouts for each lesson. The admin can choose the layout on a per lesson basis. |
| | LMS Student Dashboard – The student dashboard allows students to track progress, show bookmarks, show paid lessons and more. |
| | LMS Notification Support – Supports admin email notifications about each students' progress. For example when a student has finished watching a video or a lesson or a course. |
| | Course Certificates – Give each student a certificate upon completion of a lesson or course (with the purchase of the Certificates Addon). |
| | CPD Hours – Add CPD (Continuous Professional Development) Hours to each lesson. |
| | Lesson Quiz – Build quizzes for each lesson to test the understanding of course curriculum before students complete the course (with purchase of the Quiz Addon). Quiz questions are customizable and can include video and images, and can be answered using customizable multiple choice options. |
| | Course Payments – Set a price for watching lessons or videos (once integrated with CM MicroPayments or Video Manager Direct Payments). You can charge a pay-per-view rate for each video lesson or create customizable payment schemes within different time intervals for students to view course content, payable through Easy Digital Downloads payment gateways. View Screenshot: Video Lessons Manager Payment Option. You can also combine multiple LMS courses and sell them. |
| | LMS Access Control – Restrict watching the videos to logged-in users and block anonymous users from watching. View Screenshot: Video Lessons Manager API Keys Settings |
| | Restrict By Time – Restrict video access by time per user or lesson. When a user exceeds their viewing limit, access will be blocked and a warning will display with option to renew. |
| | Video Lessons Shortcodes – Numerous shortcodes are available, allowing you to display a lesson / course / specific video and the user dashboard anywhere on your LMS. |
Video Lessons Manager Plugin Editions and Pricing
| | | | |
| --- | --- | --- | --- |
| Feature | Pro Edition | Advanced Edition | Ultimate Edition |
| | $39 | $69 | $119 |
| Read Vimeo Private Videos | | | |
| Create Multiple Lessons | | | |
| Shortcode to Include video List | | | |
| Bookmarks | | | |
| History and Statistics | | | |
| User Notes | | | |
| Student dashboard | | | |
| Search Support | | | |
| Access Control | | | |
| Video Courses | | | |
| Video Templates | | | |
| Edit Labels | | | |
| Notification Support | | | |
| Wistia Support | | | |
| Pay for Viewing | | | |
| Quiz Support | | | |
| Certificate Support | | | |
| | $39 | $69 | $119 |
Video LMS Plugin Additional Addons and Modules
When installed together with the Video Lessons Manager plugin, the following modules and addons provide additional functionality.
Video Lessons Manager Related Plugins and Integrations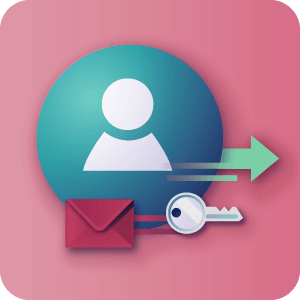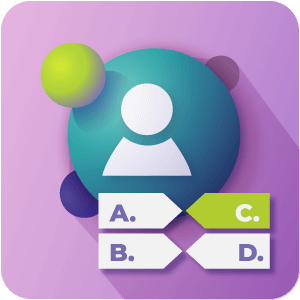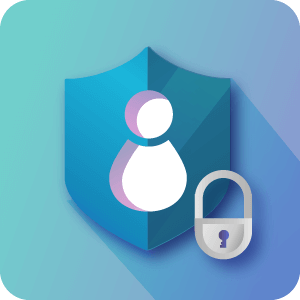 Video Lessons Manager Frequently Asked Questions
Please check the user guide to learn more about this plugin.
Basic Questions
I use Vimeo. Can I use a free Vimeo account? What's the difference in paid plans?
Yes. You can import videos, even private ones, from basic (free) Vimeo accounts. Currently, Vimeo provides API access to all account types.
Lower Vimeo account tiers may have limited uses (for example, 25 API calls/minute in the free plan). But, since the plugin only makes calls when importing videos, this should not affect your experience.
Note that some Vimeo features are only available in different plans, and this is not related to our plugin. Examples:
Some embedding options such as hiding the play, volume and fullscreen controls
Ad-free videos (Plus)
Chapters, video templates, playback speed control (Pro)
Player call-to-action, custom logos (Business)
Live streaming (Premium)
More Resources
Learn more how Vimeo affects the plugin: Video Lessons Manager – Vimeo Free vs. Vimeo Premium Accounts.
Learn more about Vimeo's plans: Vimeo API Rate Limits guide.
Can I embed Youtube videos in my online course page?
No. Currently, the plugin only works with Vimeo and Wistia.
Can I upload videos to Vimeo or Wistia from WordPress with this plugin?
No. This plugin works by importing videos which are already online on those platforms.
Is there any limit to video length?
No, the limit depends on your Vimeo account. The plugin does place any restriction on the amount of videos or the length of each. If you have a Vimeo Pro account, you probably can also upload extremely long videos and serve them using the plugin.
Can this video WordPress plugin be used for teaching coursework or video training?
Yes, this LMS plugin can be used for internal training videos and improving video learning experience of the students or users.
Does this LMS Plugin have a free version?
Yes, this is one of the best Free LMS WordPress Plugins. You can download the free version here and upgrade to the Pro anytime.
Note that some features are exclusive to the pro version, such as allowing users to check their progress, search and bookmark videos, shortcodes to embed content anywhere and more.
Advanced Questions
Does this WordPress LMS plugin have BuddyPress or bbPress integrations ?
No, This WordPress LMS plugin does not integrate with BuddyPress or bbPress.
How do you modify the order of videos displayed on the course page?
This is supported since the last version of the plugin. You can control which order the videos will play in for each channel. We have written a user guide explaining how this is done. →
Click here
← to read how it's done.
Can I set up a pay-per-view channel for one night only?
Yes. You can set up a pay-per-view option for any defined amount of time. You can also include multiple option so user can choose between one night and one week for example. Note that it requires the Payments add-on.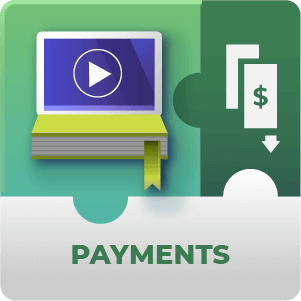 Payment Integration
Requires the payment add-on.
Do I have to use a virtual currency or can I also use regular payments?
You can use regular payments only, with PayPal, credit cards and more via Easy Digital Downloads or WooCommerce. This requires the Payments Add-on
See the Video Lessons Manager Payments Add-on page or see our Documentation page regarding Payments.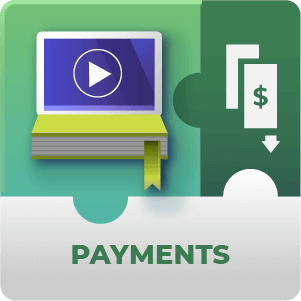 WP Video LMS Plugin Demo
Watch the video clips below to see each Video Lessons Manager feature in action, or try them out yourself on our demo site!
For more in-depth descriptions, visit our Video Tutorial Library or plugin User Guide.
Video Lessons Manager Plugin Image Gallery
Back-end Gallery
Customer Reviews for Video Lessons Manager – Video LMS Courses WordPress Plugin
Perfect for online classes

With a quick set up I was able to organize (and monetize) all my online classes. Thank you!

Great support and very interesting possibilities

After a few problems with the setup, staff from Creative has helped me a lot to achieve what I was looking for. I would definetely recommend this plugin as a pro user!!!

Very useful and easy to work with

Very useful and easy to work with

Usually, I'm not commenting extensions, but this one I need to. I'm web developer and most of the sites I created for clients are based on WordPress. Sometime ago, I needed to create online curse page and I used this extension. Now, client is very happy, He loves statistic in this plugin, and pre-paid channels.As a developer, I recommend this extensions. It's very useful and easy to use.
Video Lessons Manager Plugin Release Notes
Version 3.5.7 from the 25th Sep 2021
Added playlist feature
Added support to regenerate thumbnail
Removed PHP warnings
Version 3.5.6 from the 28th Aug 2021
Added remove statistics feature
Added bottom (previous/next) navigation bar below the video
Version 3.5.5 from the 21st July 2021
Added css classes in settings view
Version 3.5.4 from the 30th June 2021
Compatible with polylang plugin
Removed PHP warnings
Version 3.5.3 from the 18th June 2021
Bugfix related to associate videos into lesson with manager role
Removed JavaScript error
Removed PHP warnings
Version 3.5.2 from the 23rd May 2021
Updated license package to version 1.9.1
Version 3.5.1 13th May 2021
Improved subscription table css
Removed PHP warnings
Version 3.5.0 11th May 2021
Bugfix related to subscription table
Bugfix related to playlist pagination
Version 3.4.9 31st March 2021
Version 3.4.8 5th March 2021
Bugfix related to search field in tiles view
Version 3.4.7 26th Feb 2021
Version 3.4.6 30th Nov 2020
Version 3.4.5 23rd Oct 2020
Updated video completion percentage value on video pause or change
Version 3.4.4 15th Sep 2020
Added labels for front progress report shortcode
Version 3.4.3 8th Sep 2020
Improvement in javascript files
Version 3.4.2 10th August 2020
Override course page template in plugin
Added option to upload files with each lesson
Added new shortcode for show progress report in frontend section
Version 3.4.1 10th July 2020
Added Schema meta description tag on video lesson page
Version 3.4.0 4th July 2020
Added completion date in progress report
Version 3.3.9 11th June 2020
Added new columns in progress report and csv
Added new filter in progress report
Updated package 1.9.0
Version 3.3.8 13th May 2020
Improvement in autoplay feature
Version 3.3.7 30th Apr 2020
Version 3.3.6 127th Apr 2020
Added thumbnail style for playlist videos layout
Added video description below video title
Improvement in notes saved feature
Improvement in video thumbnail quality
Bugfix related to widget video title
Bugfix related to date time format in emails
Bugfix related to lesson note setting
Version 3.3.5 12th Apr 2020
Bugfix in unlock private videos feature from settings
Version 3.3.4 from 31st Mar 2020
Improved CSS of shortcodes
Version 3.3.3 from 17th Mar 2020
Improvement date format
Improved DB queries processing/caching
Updated package 1.8.10
Version 3.3.2 from 9th Feb 2020
Bugfix in import video feature
Bugfix in server variable
Version 3.3.1 from 8th Jan 2020
Bugfix in shortcode related padlock image path
Version 3.3.0 from 25th Dec 2019
Version 3.2.9 from 19th Dec 2019
Added ability to make notes for the users from each lesson
Added ability for the admin to see the notes of the users
Added overview email at the end of the month on who have posted the notes for admin only
Added notification email for users when new video uploaded by admin
Version 3.2.8 from 14th Nov 2019
Bugfix in import video pagination
Version 3.2.7 from 26th Oct 2019
Removed deprecated functions
Version 3.2.6 from 14th Oct 2019
Added second vimeo account support
Bugfix related to progress report
Added support to override template
Added new option for open video in new tab
Added widget for video list
Added video autoplay option for video
Added shortcode for videos list cmvl-video-catalog limit="5″ paid="yes|no"
Version 3.2.5 from 9th Sep 2019
Bugfix related to cmvl-lessonlist shortcode
Version 3.2.4 from 21st July 2019
Improved cmvl-courses-list shortcode output
Version 3.2.3 from 29th June 2019
Added view="square" parameter in cmvl-courses-list shortcode
Version 3.2.2 from 8th June 2019
Added wpautop to channel description
Updated package 1.8.9
Version 3.2.1 from 21st Mar 2019
Bugfix related to CPD feature
Version 3.2.0 from 17th Mar 2019
Added CPD (Continued Professional Development) hours option within each lesson
Version 3.1.9 from 4th Mar 2019
Added show icons for files settings
Version 3.1.8 from 27th Feb 2019
Disabled debug warning in notifications controller
Version 3.1.7 from 24th Feb 2019
Added option to upload files per specific video or course and display them on the course or video level
Version 3.1.6 from 7th Feb 2019
Fixed typo changes in settings label and description
Version 3.1.5 from 28th Jan 2019
Bugfix in cmvl-playlist shortcode
Added video description expand mode setting
Version 3.1.4 from 23rd Jan 2019
Improvement in s2Member (Pro) integration
Bugfix in lesson description
Updated license package 1.8.6
Version 3.1.3 from 16th Jan 2019
S2Member Pro feature integrate with shortcodes
Version 3.1.2 from 9th Jan 2019
Improvement in cmvl-videolist shortcode
Version 3.1.1 from 26th Dec 2018
Bugfix related to s2Member (Pro) integration
Version 3.1.0 from 14th Dec 2018
Bugfix related to course featured image
Removed warning in shortcode
Version 3.0.9 from 10th Dec 2018
Fixed typo changes in settings description
Version 3.0.8 from 3rd Dec 2018
Added rid of the notes option for individual lesson
Added s2Member (Pro) integration for restrict videos
Added view="shop" parameter in cmvl-courses-list shortcode
Removed some notice and warnings
Added lesson featured image on single page
Version 3.0.7 from 28th Oct 2018
Fixed bug in stats-shortcode
Fixed bug in progress notification
Changed video delete button event
Version 3.0.6 from 21st Oct 2018
Added useremail shortcode support in notification emails
Version 3.0.5 from 15th Oct 2018
Improvement in lesson author meta classes
Bugfix related to comments count in admin comments section
Version 3.0.4 from 8th Oct 2018
Fixed bugs related to ajax call in view
Version 3.0.3 from 30th Sep 2018
Restrict watch videos compatible with cmvl-playlist shortcode
Version 3.0.2 from 13th Sep 2018
Exception handling related to stats
Improvement in lesson meta section
Version 3.0.1 from 31st Aug 2018
Changed the default label values
Added video restrictions message label setting
Version 3.0.0 from 25th Aug 2018
Added show lesson author name and updated date settings
Version 2.9.9 from 23rd Aug 2018
Fixed bugs related to cmvl-playlist shortcode
Version 2.9.8 from 19th Aug 2018
Updated license package
Bugfix related to restrict watch videos functionality
Version 2.9.7 from 14th Aug 2018
Added restrict watch videos with time functionality
Improved dashboard tables make more responsive
Version 2.9.6 from 2nd Aug 2018
Added load more option for import videos
Version 2.9.5 from 27th July 2018
Version 2.9.4 from 24th July 2018
Fixed problem with lesson videos progress percentage issue
Updated license package
Version 2.9.3 from 12th July 2018
Fixed problem with get user resume time function
Version 2.9.2 from 31st May 2018
Added shortcode for show all videos by course ID with split by lesson attribute
Added shortcode for all lessons view with group by course attribute
Version 2.9.1 from 10th Apr 2018
Improved the "Unlock" button: unlocking video privacy view from nobody to disable (unlisted from Vimeo).
Version 2.9.0 from 22nd Mar 2018
Added option to set the default email recipient when using multiple recipients as BCC in order to fix some problems with gmail API.
Added new shortcodes to display the progress (percent value) of a course, lesson or video for the current user.
Updated the shortcodes description page.
Version 2.8.3 from 7th Mar 2018
Fixed problem with pause on Wistia player
Fixed problem with labels in addons.
Version 2.8.2 from 20th feb 2018
Fixed issues with paybox after loaded another lesson by AJAX.
Version 2.8.1 from 9th feb 2018
Fixed the problem with the time log records overlapping – merging the logged intervals for the same video and user session.
Version 2.8.0 from 7th feb 2018
Fixed duplicates in time log after user closed the tab.
Added links to videos for each lesson in wp-admin dashboard.
Added links to videos in the same lesson link in wp-admin dashboard.
Added searching by lesson name in wp-admin.
Version 2.7.0 from 17th Jan 2018
Added new option: show lesson description header.
Added new option: show lesson name.
Fixed problem with update scripts.
Added a condition to avoid the time log duplicates.
CSS improvement.
Version 2.5.0 from 8th Nov 2017
Changes related with the new version of the Video Lesson Payments addon.
Added option to show the course name for a lesson.
Updated licensing library.
Version 2.4.4 from 8th Nov 2017
Fixed the update script for old version 1.x.
Version 2.4.3 from 1st Nov 2017
Fixed the update script for version 2.4.2.
Version 2.4.2 from 30th Oct 2017
Fixed issue with duplicated statistics and time log data.
Added upgrade script to remove the duplicates from statistics and time log.
Version 2.4.1 from 16th Oct 2017
Fixed recording statistics in the tiles layout (it was recoding statistics for the last video instead the other videos).
Fixed the progress report query and the front-end statistics shortcode.
Fix for unlocking Vimeo's private videos feature.
Fixed channel get all limit.
Fixed lesson slug filter in the playlist shortcode.
CSS fix for Wistia player.
Version 2.4.0 from 4th Oct 2017
Fixed showing all videos for Wistia.
Fixed issue with comments count includes the internal notes and statistics.
Fixed bug with searching .
Fixed timezone issue.
Fixed albums pagination issue.
Fixed CSS issue on the license page.
Added shortcodes description metabox for videos, lessons and courses in the wp-admin.
Version 2.3.2 from 12th Sep 2017
Changes related to a new addon: Quiz.
Prevent from showing the user notes and statistics custom comment type in the wp-admin.
Version 2.3.1 from 29th Aug 2017
Fixed some issue with recording statistics.
Version 2.3.0 from 10th Aug 2017
Moved the resume video prompt to display over the video player.
Fixed resume support in the tiles view.
Added option to skip existing videos during the import.
Version 2.2.0 from 23rd July 2017
Added option to resume video at the last viewed location or prompt user what to do.
Added shortcode to show the courses list.
Added option to reset search results.
Added option to allow shortcodes in the video, lesson and course description content.
Made possible importing lessons and videos by the standard WordPress' Importer tool.
Fixed bug with statistics when using Wistia API.
CSS improvement
Version 2.1.8 from 20th June 2017
Updated licensing package.
Version 2.1.7 from 18th May 2017
Fixed the 2.x upgrade script issue occurring in the multisite network.
Version 2.1.6 from 17th May 2017
Fixed bug in the 2.x upgrade script.
Version 2.1.5 from 10th May 2017
Fixed PHP bug in the 2.x upgrade script.
Version 2.1.4 from 20th April 2017
Modification related to the EDD Payments addon.
Version 2.1.3 from 22nd March 2017
Fixed PHP error in the tiles view.
Version 2.1.2 from 23rd Feb 2017
Fixed issue with creating a Micropayments subscription .
Version 2.1.1 from 22nd Feb 2017
Fixed issue with lesson progress values.
Version 2.1.0 from 15th Feb 2017
Added option to change the page template, video layout and playlist layout for each lesson.
Added options to show the lesson's description and the course's description on the lesson's page.
Version 2.0.3 from 13th Feb 2017
Fixed bug with missing Vimeo.php file.
Version 2.0.2 from 1st Feb 2017
Fixed bug with loading lessons by AJAX when using a shortcode.
Version 2.0.1 from 31st Jan 2017
Fixed bug that occurs with old PHP versions when using empty(static::CONTANT).
Version 2.0.0 from 29th Jan 2017
Complete new rebuild and change of plugin model.
Reduced API requests usage by storing video metadata directly in WordPress.
Added tool to import single video and assign it to a lesson.
Added Wistia support.
Changed default names: Channels to Lesson, Categories to Courses.
Created separate notifications for videos, lessons and courses.
Changes related to the CM Video Lessons EDD Payments Addon – supporting a single video payment.
Changes related to the CM Video Lessons Certificates Addon.
Version 1.6.3 from 26th Oct 2016
Added option to disable video description.
Added option to disable video notes.
Version 1.6.2 from 20th Oct 2016
Disabled automatic privacy settings checks in order to not exceed the Vimeo API requests rate limit.
Added button "Unlock private videos" to the plugin settings. Admin can add the domain name to the whitelist for each video.
Version 1.6.1 from 18th Oct 2016
Increased cache lifetime due to the new Vimeo API limits.
Version 1.6.0 from 14th Oct 2016
Changes related to the EDD Payments addon integration.
Version 1.5.1 from 05th Oct 2016
Changes related to the EDD Payments addon – added Back link after the payment..
Version 1.5.0 4th Oct 2016
Added new cmvl-playlist shortcode's attribute value to hide the videos menu: layout=nomenu
Fixed an issue with embedding scripts.
Version 1.4.3 27th July 2016
Updated licensing dashboard
Version 1.4.2 8th June 2016
Fixed loading videos on playlist by AJAX.
Version 1.4.1 27th May 2016
Added option to control the max-width of the playlist widget.
Added new shortcode parameter maxwidth=0 for the cmvl-playlist shortcode.
Fixed issue with overwriting the channel description when choosing another channel.
CSS adjustments.
Version 1.4.0 24th May 2016
Updated licensing dashboard
Added option for Instant EDD Payments Addon to buy all channels at once.
Labels adjustment.
Improvements of the stats feature.
Version 1.3.1 13th April 2016
Fixed issues related to new WordPress version 4.5
Version 1.3.0 11th April 2016
Added feature to reload browser when membership subscription has expired
Version 1.2.16 5th April 2016
Version 1.2.15 20th March 2016
Updated licensing api.
Added Test Configuration button on the Settings page.
Added admin notification to configure Vimeo access.
Interface improvements.
Version 1.2.14 1th Mar 2016
Fixed the licensing issue causing the AJAX didn't work.
Version 1.2.13 3rd Mar 2016
Made the search field required.
Fixed searching notes.
Updated licensing api support.
Version 1.2.12 1st Mar 2016
Version 1.2.11 29th Feb 2016
Fixed settings page issue.
Fixed licensing issue.
Version 1.2.9 25th Feb 2016
Added automatic updates from plugin dashboard
Replaced plugin admin interface including license activation and userguide
Added statistics by channel and video
Added new course view for channel
Version 1.2.8 10th Feb 2016
Integration with CM Instant EDD Payments.
Fixed Statistics page pagination.
Added new shortcode.
Version 1.2.7 28th Jan 2016
Fixed PHP warnings.
Sorting dashboard tabs in settings.
Updated the licensing api support.
Version 1.2.6 1st Dec 2015
Added minutes option for subscription.
Added new labels
Version 1.2.5 24th Nov 2015
Change appearance of subscriptions only once MicroPayment is available
Version 1.2.4 17th Nov 2015
Fixed Micropayments issue.
Fixed JavaScript AJAX issue with playlist loading.
Added option to embed a custom CSS.
CSS improvements.
Version 1.2.3 30th Oct 2015
Fixed bug with statistics
Version 1.2.2 16th Oct 2015
Fixed bug showing php warning
Added notifications
Version 1.2.1 09th Oct 2015
Added option to disable the channel pages to provide features only by the shortcodes.
Improved integration with CM Download Manager.
Fixed rounding issue in the users statistics.
Excluding from statistics the channels which are not public.
Added option to change video sorting for each channel.
Version 1.2.0 07th Oct 2015
Integration with CM Download Manager.
Added parsing the markup tags in the video description to display the additional buttons.
Added new shortcode cmvl-dashboard to display the statistics and bookmarks in a tab view.
Added settings option to manage the dashboard tabs.
Added settings option to choose the dashboard page.
Added settings option to redirect to the dashboard page after login.
Version 1.1.5 04th Sep 2015
Fixed issue related to license activation problems
Version 1.1.4 11th Aug 2015
Fixed issue with saving statistics.
Fixed issue with Vimeo frame origin.
Version 1.1.3 24th July 2015
Fixed issue with permalinks and loading pages.
Added JS scrolling to top when moving to the next page.
Added links to the Micropayment Wallet and Checkout + settings options.
Added option to manage the privacy requests caching.
Added the pagination links above the video tiles.
Added option to clear the search results.
Version 1.1.2 09th July 2015
Fixed PHP error on the bookmarks page.
Fixed a permalink issue on the WP SEO by Yoast sitemap.
Version 1.1.1 11th June 2015
CSS Adjustments.
Support Search Get Params.
Version 1.1.0 4th June 2015
Added pagination on the tiles view.
Added the shortcode's parameters to show/hide the search bar and the navigation bar separately.
Added responsive CSS for the tiles view.
CSS improvements.
Version 1.0.7 14th May 2015
Fixed embedding domains issue.
Moved the video title below the player to avoid the alignment issues.
CSS improvements.
Version 1.0.6 8th May 2015
Added the Vimeo Albums support.
Modified the search engine to avoid issues with private videos searching.
Version 1.0.5 22nd April 2015
Version 1.0.4 20th April 2015
Added admin notification after subscription has been activated.
Version 1.0.3 10th April 2015
Added the Subscriptions report.
Support for manually add subscriptions.
Version 1.0.2 2nd April 2015
Fixed JS issue
Plugin First Release 7th March 2015