WordPress Video Training Plugin Description
The WordPress Video training plugin for WordPress organizes your video courses so you can upload lessons, let your students add comments, mark favorite videos, and view the progress of your videos.
Video Lessons LMS

This video courseware plugin works as a WordPress Learning Management System (LMS), which makes it simple to manage any video courses and video tutorials you host on your WordPress site.

Pay for Lesson Subscription with MicroPayment Wallet
Watch our online WordPress directory plugin tutorial.
Using the Video Training Plugin with Vimeo and Wistia
The WordPress online course plugin supports videos content generated from Vimeo Private Channels and Albums or Wistia.
Importing Videos from Vimeo or Wistia

Once the API key is set for the specified Vimeo or Wistia account, the plugin will add the option to build several courses or webinars based on the defined videos imported from Vimeo or Wistia or both also when they are set as private.

Import Dashboard Showing Videos Found in User Vimeo Account
You can display the video tutorials in any page or post and allow users to view the videos, comment, bookmark, search by content and receive progress updates.
Reports and Statistics

Administrators on your WordPress site can view progress reports for specific users and overall reports for lessons, courses and videos watched. Admin can also let users view their personal progress stats.

Report Showing Progress of Watching Videos
Using the WordPress Courseware Plugin for Pay-Per-View Lessons
Paying for Watching Video Lessons

The Video Manager plugin lets you lock lessons for payment. Payment is completed using the MicroPayment plugin or Video Direct Payments and Easy Digital Downloads. You set a defined price and number of days for lesson accessibility

Cart Screen Showing A Video Lesson in the Cart
Pay Per View Video Lessons

With Easy Digital Downloads cart system you have the option of more then 20 payments gateways including PayPal, Authorize.Net, 2Checkout, Skrill, PayMill, Stripe and many more.

By installing the free EDD cart system plugin you also get the PayPal and Amazon payment option included

Paying Screen Shown for Watching A Video Lesson
MicroPayment Integrations

The MicroPayment option for payments is more flexible in term of usage but it assume you want to support an internal virtual wallet that your site users use. The wallet can hold real money or points.

Users can pay with real money to purchase a virtual currency you define before they can view the videos OR use your own predefined points system in order to view the videos.

Pay for Lesson Subscription with MicroPayment Wallet
Video Manager Layouts and Templates
Admin can change the layout according to the use case and even support several layouts on separate pages with a shortcode. Within each layout there are several parameters to control such as appearance of search bar, lesson dropbox and width.
Video Manager Student's Dashboard
The video course manager plugin comes with a student dashboard which can include all related information to your video courses in one view. You can also include information coming from other plugins using a shortcode.
Using The Video Manager Plugin for WordPress
Build e-learning videos and video courses
Sell your videos or lessons online
Set up webinars and online conferences
Using with the Download Manager Plugin
The download manager plugin can further extend the video lessons manager plugin by allowing you to add download files to each video lesson. You can show a list of all the video lesson and files in the student dashboard.
With the invitation codes plugin you can allow students to register and access the student dashboard by using an invitation code.
Video Lessons Manager Plugin Localization and Supported Languages
All frontend labels can be easily changed to any language so the user interface will speak your language.
Video Lessons Additional Resources
Video Lessons Basic Features
Please check the user guide to learn more about this plugin.
| | |
| --- | --- |
| | Vimeo and Wistia – Support videos hosted on Vimeo or Wistia. Admin can use any videos hosted including private videos. |
| | Statistics and Reports – Show Progress Report per user, lesson, course and videos viewed. For videos it allows to report which video was watched by each user, total video views, and the amount of time watched. This allows tracking of your most popular videos.View Screenshot: Video Lessons Manager Front-end Statistics. |
| | User Notes – Allow user to leave notes for each video he is watching. Notes are available only to the user leaving the notes. |
| | Bookmarks – Allow user to bookmark specific videos. Admin can add a shortcode to the user dashboard to view all bookmark videos. |
| | Localization and Labeling – Allow admin to edit plugin labels and messages. Labels can be customized to your own language or terminology |
| | Search Videos – Supports Searching videos in courses or lessons. Search support searching in video title, description and user notes. |
| | Layouts – Support several view layouts for each lesson. Admin can choose the layout on a per lesson basis. |
| | Student Dashboard – Student dashboard to track progress, show bookmarks, show paid lessons and more |
| | Notification Support – Support email notifications for admin about the student's progress. For example when a student has finished watching a video or a lessons or a course |
| | Certificates – Ability to send each student a certificate upon completing a lesson or course (you need to purchase the certificates addon) |
| | Quiz – Ability to build a quiz for each lesson which the user need to complete before finishing the course (you need to purchase the Quiz addon) |
| | Payments – Allow admin to set a price for watching lessons or videos (once integrated with CM MicroPayments or Video Manager Direct Payments ). You can charge a pay-per-view rate to be defined for each video lesson separately and set for several intervals so the user can choose between them. With Easy Digital Downloads, you can use. View Screenshot: Video Lessons Manager Payment Option |
| | Access Control -Restrict watching the videos to logged-in users and block anonymous users from watching. View Screenshot: Video Lessons Manager API Keys Settings |
| | Shortcodes – Support multiple shortcodes. Shortcode to view a lesson / course / specific video and user dashboard |
Video Lessons Manager Editions and Pricing
| | | | |
| --- | --- | --- | --- |
| Feature | Pro Edition | Deluxe Edition | Ultimate Edition |
| | $29 | $59 | $99 |
| Read Vimeo Private Videos | | | |
| Create Multiple Lessons | | | |
| Shortcode to Include video List | | | |
| Bookmarks | | | |
| History and Statistics | | | |
| User Notes | | | |
| Student dashboard | | | |
| Search Support | | | |
| Access Control | | | |
| Video Courses | | | |
| Video Templates | | | |
| Edit Labels | | | |
| Notification Support | | | |
| Wistia Support | | | |
| Pay for Viewing | | | |
| Quiz Support | | | |
| Certificate Support | | | |
| | $29 | $59 | $99 |
Video Lessons Additional Addons and Modules
The following listed additional modules and addons when installed together with the Video Lessons plugin and provide additional functionality
Video Lessons Related Plugins and Integration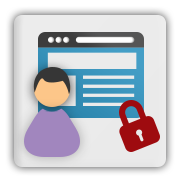 CM Site Access Restriction
$39.00
A fully-featured, powerful membership solution and content restriction plugin for WordPress. Supports access by role to content on your site.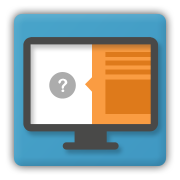 CM On-Boarding
$29.00
Create an onboarding tutorial widget for your WordPress users and improve your user experience and onboarding time.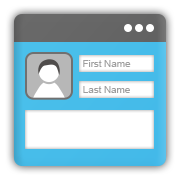 CM Registration Pro
$29.00
Adds a registration and login popup to your WP site. Supports invitation codes, email verification and assign user roles.
Video Lessons Manager Frequently Asked Questions
Please check the user guide to learn more about this plugin.
Video Lessons Manager Online Demo
| | |
| --- | --- |
| | This demo shows a video library with search and lessons support which can be used for non logged in users |
| | This demo is for logged in users and shows how to build a course material with the plugin. It includes video bookmarks, notes per each video and statistics |
Video Lessons Manager Image Gallery
Version 2.4.1 from 16th Oct 2017
Fixed recording statistics in the tiles layout (it was recoding statistics for the last video instead the other videos).
Fixed the progress report query and the front-end statistics shortcode.
Fix for unlocking Vimeo's private videos feature.
Fixed channel get all limit.
Fixed lesson slug filter in the playlist shortcode.
CSS fix for Wistia player.
Version 2.4.0 from 4th Oct 2017
Fixed showing all videos for Wistia.
Fixed issue with comments count includes the internal notes and statistics.
Fixed bug with searching .
Fixed timezone issue.
Fixed albums pagination issue.
Fixed CSS issue on the license page.
Added shortcodes description metabox for videos, lessons and courses in the wp-admin.
Version 2.3.2 from 12th Sep 2017
Changes related to a new addon: Quiz.
Prevent from showing the user notes and statistics custom comment type in the wp-admin.
Version 2.3.1 from 29th Aug 2017
Fixed some issue with recording statistics.
Version 2.3.0 from 10th Aug 2017
Moved the resume video prompt to display over the video player.
Fixed resume support in the tiles view.
Added option to skip existing videos during the import.
Version 2.2.0 from 23rd July 2017
Added option to resume video at the last viewed location or prompt user what to do.
Added shortcode to show the courses list.
Added option to reset search results.
Added option to allow shortcodes in the video, lesson and course description content.
Made possible importing lessons and videos by the standard WordPress' Importer tool.
Fixed bug with statistics when using Wistia API.
CSS impro

Version 2.1.8 from 20th June 2017

Updated licensing package.

Version 2.1.7 from 18th May 2017

Fixed the 2.x upgrade script issue occurring in the multisite network.

Version 2.1.6 from 17th May 2017

Fixed bug in the 2.x upgrade script.

Version 2.1.5 from 10th May 2017

Fixed PHP bug in the 2.x upgrade script.

Version 2.1.4 from 20th April 2017

Modification related to the EDD Payments addon.

Version 2.1.3 from 22nd March 2017

Fixed PHP error in the tiles view.

Version 2.1.2 from 23rd Feb 2017

Fixed issue with creating a Micropayments subscription.

Version 2.1.1 from 22nd Feb 2017

Fixed issue with lesson progress values.

Version 2.1.0 from 15th Feb 2017

Added option to change the page template, video layout and playlist layout for each lesson.
Added options to show the lesson's description and the course's description on the lesson's page.

Version 2.0.3 from 13th Feb 2017

Fixed bug with missing Vimeo.php file.

Version 2.0.2 from 1st Feb 2017

Fixed bug with loading lessons by AJAX when using a shortcode.

Version 2.0.1 from 31st Jan 2017

Fixed bug that occurs with old PHP versions when using empty(static::CONTANT).

Version 2.0.0 from 29th Jan 2017

Complete new rebuild and change of plugin model.
Reduced API requests usage by storing video metadata directly in WordPress.
Added tool to import single video and assign it to a lesson.
Added Wistia support.
Changed default names: Channels to Lesson, Categories to Courses.
Created separate notifications for videos, lessons and courses.
Changes related to the CM Video Lessons EDD Payments Addon – supporting a single video payment.
Changes related to the CM Video Lessons Certificates Addon.

Version 1.6.3 from 26th Oct 2016

Added option to disable video description.
Added option to disable video notes.

Version 1.6.2 from 20th Oct 2016

Disabled automatic privacy settings checks in order to not exceed the Vimeo API requests rate limit.
Added button "Unlock private videos" to the plugin settings. Admin can add the domain name to the whitelist for each video.

Version 1.6.1 from 18th Oct 2016

Increased cache lifetime due to the new Vimeo API limits.

Version 1.6.0 from 14th Oct 2016

Changes related to the EDD Payments addon integration.

Version 1.5.1 from 05th Oct 2016

Changes related to the EDD Payments addon – added Back link after the payment..

Version 1.5.0 4th Oct 2016

Added new cmvl-playlist shortcode's attribute value to hide the videos menu: layout=nomenu
Fixed an issue with embedding scripts.

Version 1.4.3 27th July 2016

Updated licensing dashboard

Version 1.4.2 8th June 2016

Fixed loading videos on playlist by AJAX.

Version 1.4.1 27th May 2016

Added option to control the max-width of the playlist widget.
Added new shortcode parameter maxwidth=0 for the cmvl-playlist shortcode.
Fixed issue with overwriting the channel description when choosing another channel.
CSS adjustments.

Version 1.4.0 24th May 2016

Updated licensing dashboard
Added option for Instant EDD Payments Addon to buy all channels at once.
Labels adjustment.
Improvements of the stats feature.

Version 1.3.1 13th April 2016

Fixed issues related to new WordPress version 4.5

Version 1.3.0 11th April 2016

Added feature to reload browser when subscription has expired

Version 1.2.16 5th April 2016

Version 1.2.15 20th March 2016

Updated licensing api.
Added Test Configuration button on the Settings page.
Added admin notification to configure Vimeo access.
Interface improvements.

Version 1.2.14 1th Mar 2016

Fixed the licensing issue causing the AJAX didn't work.

Version 1.2.13 3rd Mar 2016

Made the search field requred.
Fixed searching notes.
Updated licensing api support.

Version 1.2.12 1st Mar 2016

Version 1.2.11 29th Feb 2016

Fixed settings page issue.
Fixed licensing issue.

Version 1.2.9 25th Feb 2016

Added automatic updates from plugin dashboard
Replaced plugin admin interface including license activation and userguide
Added statistics by channel and video
Added new course view for channel

Version 1.2.8 10th Feb 2016

Integration with CM Instant EDD Payments.
Fixed Statistics page pagination.
Added new shortcode.

Version 1.2.7 28th Jan 2016

Fixed PHP warnings.
Sorting dashboard tabs in settings.
Updated the licensing api support.

Version 1.2.6 1st Dec 2015

Added minutes option for subscription.
Added new labels

Version 1.2.5 24th Nov 2015

Change apperance of subscriptions only once MicroPayment is available

Version 1.2.4 17th Nov 2015

Fixed Micropayments issue.
Fixed JavaScript AJAX issue with playlist loading.
Added option to embed a custom CSS.
CSS improvements.

Version 1.2.3 30th Oct 2015

Fixed bug with statistics

Version 1.2.2 16th Oct 2015

Fixed bug showing php warning
Added notifications

Version 1.2.1 09th Oct 2015

Added option to disable the channel pages to provide features only by the shortcodes.
Improved integration with CM Download Manager.
Fixed rounding issue in the users statistics.
Excluding from statistics the channels which are not public.
Added option to change video sorting for each channel.

Version 1.2.0 07th Oct 2015

Integration with CM Download Manager.
Added parsing the markup tags in the video description to display the additional buttons.
Added new shortcode cmvl-dashboard to display the statistics and bookmarks in a tab view.
Added settings option to manage the dashboard tabs.
Added settings option to choose the dashboard page.
Added settings option to redirect to the dashboard page after login.

Version 1.1.5 04th Sep 2015

Fixed issue related to license activation problems

Version 1.1.4 11th Aug 2015

Fixed issue with saving statistics.
Fixed issue with Vimeo frame origin.

Version 1.1.3 24th July 2015

Fixed issue with permalinks and loading pages.
Added JS scrolling to top when moving to the next page.
Added links to the Micropayment Wallet and Checkout + settings options.
Added option to manage the privacy requests caching.
Added the pagination links above the video tiles.
Added option to clear the search results.

Version 1.1.2 09th July 2015

Fixed PHP error on the bookmarks page.
Fixed a permalink issue on the WP SEO by Yoast sitemap.

Version 1.1.1 11th June 2015

CSS Adjustments.
Support Search Get Params.

Version 1.1.0 4th June 2015

Added pagination on the tiles view.
Added the shortcode's parameters to show/hide the search bar and the navigation bar separately.
Added responsive CSS for the tiles view.
CSS improvements.

Version 1.0.7 14th May 2015

Fixed embedding domains issue.
Moved the video title below the player to avoid the alignment issues.
CSS improvements.

Version 1.0.6 8th May 2015

Added the Vimeo Albums support.
Modified the search engine to avoid issues with private videos searching.

Version 1.0.5 22nd April 2015

Version 1.0.4 20th April 2015

Added admin notification after subscription has been activated.

Version 1.0.3 10th April 2015

Added the Subscriptions report.

Support for manually add subscriptions.

Version 1.0.2 2nd April 2015

Fixed JS issue

Plugin First Release 7th March 2015