MicroPayments – PeepSo Integration AddOn Description
PeepSo is the next-generation of social networking plugins for WordPress. PeepSo allows you to create your own online community in just a few clicks. Create a profile, ask and answer questions and view a stream of activities.
MicroPayments Platform Plugin is considered the most robust virtual wallet and currency solution for WordPress. Once MicroPayments is integrated with the PeepSo environment, it adds the ability to support member wallets and grant or subtracts points for actions done with PeepSo. These actions include posting comments, questions or answers in PeepSo.
Member Virtual Wallet

On the MicroPayment PeepSo addon config section, admin can decide which PeepSo actions will require addition or subtraction of virtual currency.

Member profile will include a new tab showing his transaction history together with his wallet status.

Report showing Sales Rep Earning and Commission
With MicroPayments platform plugin you can define your virtual currency name, manually or automatically add virtual currency to your users wallets, integrate with WooCommerce or Easy Digital Downloads as a payment gateway or to charge users for purchasing virtual currency and much more.
What PeepSo actions can trigger charging or granting points
Posting an update
Deleting an update
Adding an avatar
Changing a cover photo
Adding a comment
Once used with CM Answers you can also charge for posting or answering a question
Once used with CM Answers you can also grant users badges based on the value of thier wallet
Once used with CM Download Manager you can also charge for uploading a file
CM MicroPayments – PeepsSo Integration AddOn Prerequisite Plugin
You need to have CM MicroPayments Pro installed before using this addon
CM MicroPayments – PeepSo Integration Related Plugins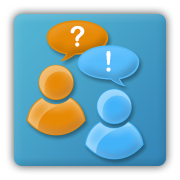 Questions and Answers Forum
$69.00
Mobile responsive discussion forum that allow members to post questions, answers and comment. The Best WordPress Q&A module!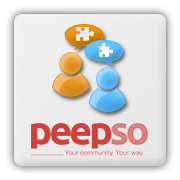 Answers PeepSo Integration
$29.00
Supports adding a questions and answers functionality to PeepSo social network.
CM MicroPayments – PeepSo Integration AddOn Image Gallery
PeepSO User Widget
Version 1.0.7 23rd Nov 2017
Updated the licensing package
Increased PeepSo max version
Version 1.0.6 29th Aug 2017
Fixed bug with icons not showing
Version 1.0.5 25th Aug 2017
Fixed the bug with the sidebar link to the Wallet not appearing on the other people profiles
Version 1.0.4 21st Aug 2017
Fixed bug with autoloading class PeepsoAddonRequirements.php
Version 1.0.3 9th Aug 2017
Fixed the error with PeepSoUser class call
Fixed the PeepSo compatibility check
Version 1.0.2 6th July 2017
Update support to detect PeepSo core
Plugin first release 13th December 2016