Pay Per Post Plugin Description
The Pay Per Post allows you to charge your users a specific amount in order to access restricted pages and posts on your website for a limited time, using your own MicroPayment virtual currency or by making a direct payment.
Post Pay Per View

After you activate the pay per post plugin, a metabox will be added to all of your pages and posts. You can define the pricing plan or duration for that particular page or post.

Post Page with Subscription Options
Pricing Plans per article or a group of posts
The pay per post plugin supports unlimited pricing plans which can be divided into several tiers, i.e. granting access for differing length of time. For example, you can charge $1 for 1 day access, or $5 for 10 days access.
Post Per Pay View Subscription Plans

You can also define a pricing plan or subscription service that will apply to a group of posts rather than just a single post. This will enable you want to sell access to a collection of documents instead of just a single one.

Settings Screen Showing Subscription Settings
Detecting User Pricing Plan
Once a post is assigned to a pricing plan, the plugin will automatically detect whether users are logged in and whether they have an active subscription to that particular page. If they do, they will see the complete post content.
If they have NOT purchased access to that pricing plan, they will only be able to see selected parts of the post (until the more tag or up to X number of characters defined in the plugin setting), followed by a buy now button showing the different pricing tiers available.
Supporting Micropayment Transactions
Payment can be done using the CM MicroPayment plugin. With the MicroPayment plugin you can define your own virtual currency or use a regular currency.
Supporting Direct Transactions with Easy Digital Downloads
With direct payments you don't have a virtual currency or wallet and the payment goes directly to the payment gateway using Easy Digital Downloads cart system.
Easy Digital Downloads support more then 20 payments gateways including PayPal, Authorize.Net, 2Checkout, Skrill, PayMill, Stripe and many more (check this link for a full list of payment gateways available).
Upon installing the free EDD cart system plugin you also get the PayPal and Amazon payment option included.
Pay Per View Reporting System
Active Subscriptions List

The plugin's Admin reporting system shows all active subscriptions and lets you filter subscriptions by pricing plan.

Showing Admin Dashboard with Active Subscription
Pay Per Post User Dashboard
Users will be able to see their active subscription services from their dashboard and get notified of the time they have left to view each document.
Using the Pay Per Post Plugin
Pay Per View Posts – Sell access to specific posts and pages on your site
Membership and Subscriptions – Sell membership plans to access a group of documents on your site
MicroPayments Support – Use with your own defined virtual currency or with a standard currency
Direct Payment Support – Integrate with with Easy Digital Downloads to support direct payments for each subscription
Control Subscription Length – Supports tiered pricing based on lengths of time
Pay per Post Localization and Supported Languages
ALocalizing Plugin Frontend

All frontend labels can be easily changed to any language so the user interface will speak your language. This also includes adjusting the terms used to match your personal use case.

Settings Screen For Plugin Labels and Messages
Setting up the Pay Per Post Plugin for WordPress
Define Pricing Plans – After installing CM Pay-Per-Post, define your pricing plans
Define Pricing Tiers – Define pricing tiers for each pricing plan
Select Post – Select the posts and pages you want to include in each pricing plan
User Dashboard – Add a shortcode into your users' dashboards to help them view their active subscription
Manage Subscriptions – Monitor your plugin performance and active subscriptions from the admin panel
Pay Per Post Plugin Features
Please check the user guide to learn more about this plugin.
Setup post payment – Define payment option for a single post or a groups of posts
Pricing plans – Define several pricing plans. Plans can show different duration in hours. Once a user accesses posting they can choose between plans and posts will be available for a longer period depending on their plan. Check screen example
Manage Subscriptions – Admin can manually add subscriptions or cancel existing ones from a subscription dashboard available only for admin. Check screen example
Reports – Admin dashboard includes reports on all active subscriptions. Check screen example.
User Dashboard – Use a shortcode to display user active subscriptions. This will let user control their subscription and access post they paid for. Shortcode can be embedded in existing user dashboard. Check screen example
Support search engines – Allow search engines' crawlers to have access to the post content without payments
Labels – Plugin supports changing labels and messages that are displayed to users.
Custom Posts – Plugin supports custom posts and can apply to any custom post you choose.
Metabox in each page or Post – After plugin installation a metabox will appear in the page/post editor, allowing you to select a pricing plan for that particular page/post. Check screen example
Pay Per Post Plugin Image Gallery
Pay Per Post Online Demo
This is a demo which shows how a logged-in user can pay with virtual currency for viewing an article. This is done by also using the MicroPayment plugin.

Goto Live Demo
Pay Per Post Additional Addons and Modules
The following is a list of additional modules and addons which when installed together with the Pay Per Post plugin provide additional functionality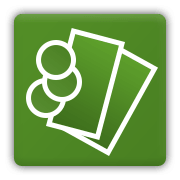 CM MicroPayment
$49.00
Add your own "virtual currency" and allow in-site transactions without having to process each payment externally. Can integrate with many other WordPress plugins, including WooCommerce, Easy Digital Downloads, CM Answers, CM Download Manager and more.

Pay Per Post EDD Payments
$29.00
Support paying for viewing posts using direct payment based on easy digital cart system. You can use any payment gateway including PayPal, Stripe, 2Checkout and 30 more.
Pay Per Post Related Related Plugins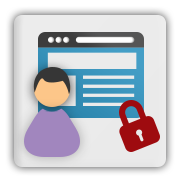 CM Site Access Restriction
$39.00
A fully-featured, powerful membership solution and content restriction plugin for WordPress. Supports access by role to content on your site.

CM Video Lesson Manager Pro
$39.00
Manage video lessons and allow users and admin to track progress. Includes payment support.
Version 1.7.0 18th Aug 2017
Added option to select supported post types.
Version 1.6.1 16th June 2017
Updated licensing package
Version 1.6.0 7th Dec 2016
Added option to allow search engines' crawlers to have access to the post content without payments.
Added option to show full post content in the editor's preview mode.
Version 1.5.0 20th Nov 2016
Fixed issues with Multi-Site support.
Version 1.4.0 25th October 2016
Added a column to the wp-admin's Posts/Pages table to show which pricing group and price list has been assigned to a post.
Added settings options to enable or disable that extra columns.
Version 1.3.6 4th August 2016
Fixed issue with EDD payment form.
Fixed issue with invalid price.
Version 1.3.5 2nd August 2016
Fixed the bugs with the payment group selection
Version 1.3.4 27th July 2016
Updated licensing dashboard
Version 1.3.3 24th May 2016
Updated licensing dashboard
Version 1.3.2 13th April 2016
Fixed issues related to new WordPress version 4.5
Version 1.3.1 11th April 2016
Added feature to reload browser when subscription has expired.
Version 1.3.0 03rd April 2016
Added support to direct payment
Version 1.2.7 20th March 2016
Updated licensing api support.
Version 1.2.6 29th Feb 2016
Fixed licensing API issue
Version 1.2.5 25th Feb 2016
Added automatic updates from plugin dashboard
Replaced plugin admin interface including license activation and userguide
Version 1.2.4 22nd Feb 2016
Added a new custom header for non logged in user.
Version 1.2.3 6th Feb 2016
Added a new custom message for non logged in user.
Version 1.2.2 25th Jan 2016
Updated licensing api support.
Version 1.2.1 16th Nov 2015
Fixed issue with activating subscription.
Added new labels.
CSS improvements.
Version 1.2.0 13th Nov 2015
Added refund feature.
Added new labels.
Added subscription filter by refund.
Added option to hide comments before post purchase.
Improved CSS.
Version 1.1.0 10th Nov 2015
Added support to restrictions by minutes.
Version 1.0.3 30th Oct 2015
Version 1.0.2 04th Sep 2015
Updated the licensing API client.
Version 1.0.1 22nd April 2015
Plugin First Release 20th April 2015