About the Essential eLearning Plugins Package
eLearning WordPress plugins bundle to facilitate learning activities. includes 6 WordPress plugins worth $214 at a special price of $99!
Teachers and Educators- Check out our awesome WordPress e-learning plugin bundles and learn how to utilize them for educational purposes!
We offer a variety of organizational and academic online tools that will empower your students' learning ability and experience! Our WordPress plugins are easy to use and suitable for all ages!
The bundle includes the following WordPress plugins:
1 – Tooltip Glossary Ecommerce Edition

Creates a Glossary of dictionary definitions and encyclopedia feeds to help explain the meaning or context of your terms. Shows the definitions of words upon hover-over. Connects with several API's for dictionary, translation and encyclopedia feeds.

2 – CM Answers Pro

A powerful WordPress plugin for Discussion Boards and Q&A forums in WordPress. Allows members to post questions, answers and comment. Administrators can moderate questions & answers. With multiple file uploads, log & statistics, social media login, user profiles and user votes. Plugin supports Mobile devices and is fully responsive.

Learn how to create, post, develop a Q&A questions answers Wordpress blog system Plugin

3 – CM Downloads Manager Pro

The ultimate WordPress plugin for managing uploads and downloads to your site. Allows visitors to preview media files before downloading. Admins can manage member access permissions and moderate uploads of files and file types to your WordPress website.

Learn how to manage, track, organize download files using a WordPress Plugin Solution

4 – CM Tooltip Glossary Community AddOn

Let your users suggest new terms for your Glossary while controlling which users can add new terms directly and which need their suggestions moderated. Logged in users can manage their own terms.

Learn how your users can add terms and build your WordPress Glossary Dictionary

5 – CM Idea Stimulator AddOn for CM Answers

Ideation management system that supports the creative process of generating, developing, and communicating new ideas. This can support all stages of a thought cycle, from innovation, to development, to actualization.

Idea Stimulator Ideations AddOn for WordPress

6 – CM Video Lessons Pro

Manage video lessons and allow users and admin to track progress and includes payment support. This WordPress plugin works as a learning management system, which makes it simple to manage any video courses and webinars you host on your WordPress site.

Easily manage your Online courses with the CM Video Lessons Manager Plugin for WordPress
eLearning Bundle Supported Use Cases and Activities
Collaborative Glossary – Provide your students with a glossary to explain terms and ideas and also let them add their own terms
Idea Stimulator – Support a brainstorm and idea facilitation between peers while being able to moderate content
Video Courses – Provide video content and lessons with a built in tracking system to follow students progress
Downloads – Build a content library including course material, documents and more. Allow students to upload content.
Discussion – Let students engage and discuss learning material. Moderate content. Set roles as who can post and who can answer.
eLearning Bundle Frequently Asked Questions
How can the Downloads Manager plugin help my e-Learning site?
The Downloads Manager plugin can be a great way to provide your online students with downloadable content and learning resources such as coursework PDFs, worksheets, MP3s for listening comprehension exercises. Really the possibilities are limitless for how you can use it to offer your students materials to help them learn. It combines well with the Video Lessons Manager to give them some worksheets to look at, tests to do or even cheat sheets and condensed notes to supplement the videos.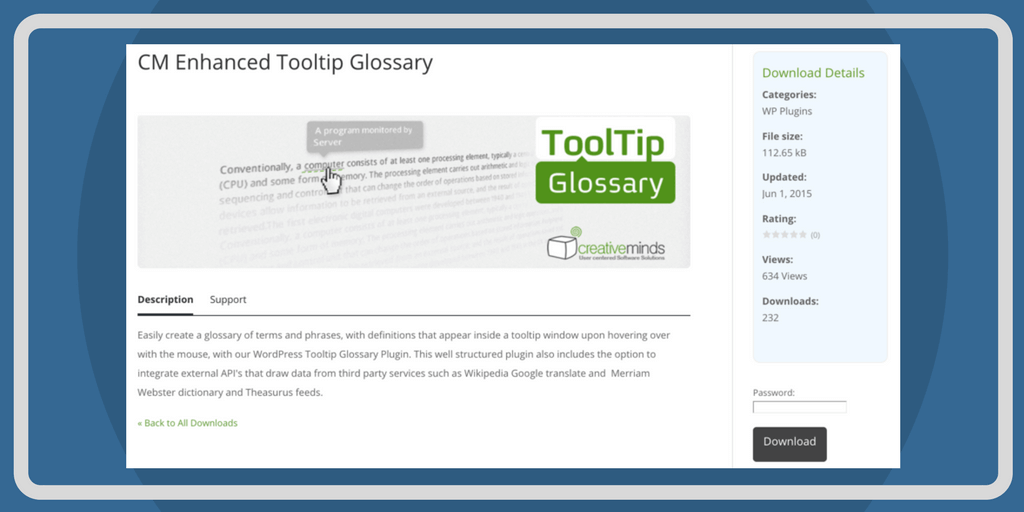 Why would I want to install the Community add-on for Tooltip Glossary?
For lots of reasons. Firstly you're not going to think of everything that your studets could benefit from and chances are during the duration of them completing your course or going through your materials they will come up with interesting questions that you won't have thougt of. This learner led approach can benefit other students of yours too, which is why a lot of Schools today support different Collaborative and Group Learning approaches to learning rather than didactic 'teacher at the front, students facing the blackboard' methods.
Another reason is that it reinforces your students own learning. It has been proven that giving students Ownership of their own learning significantly increases their retention of new information. When they feel like their learning is something real it is more likely to stick!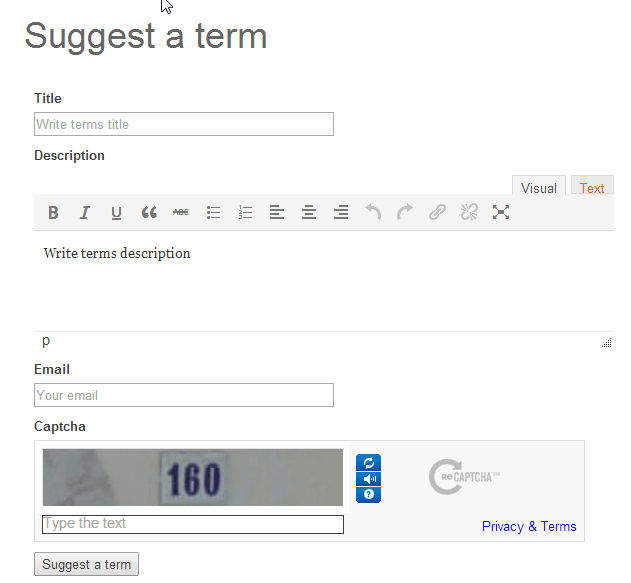 I'm building a Video Course site similar to Udemy or Udacity. How can I reinforce what my students learn in the Video Lessons?
Great question. While video is one of the best ways to broadcast new concepts and to explain them clearly in the shortest space of time, on it's own it's capacity to offer a deep learning experience for your students is limited.
The best video courses guide students to do complex things themselves while following the video. Think of Cooking or Painting shows on TV. A more modern equivelant is the many Learn to Code online video courses that exist today.
While we can't tell you how you should structure your course we can suggest a couple of things. When possible include a variety of learning methods. E.g. mix in some reading materials with different lessons, images and illustrations can also be added to your Lessons. If you're offering a Language course Recordings can help and can be added to lessons using the Downloads Manager plugin. If you want to take things further there is a Quiz Add-on available for the Video Lessons Manager plugin.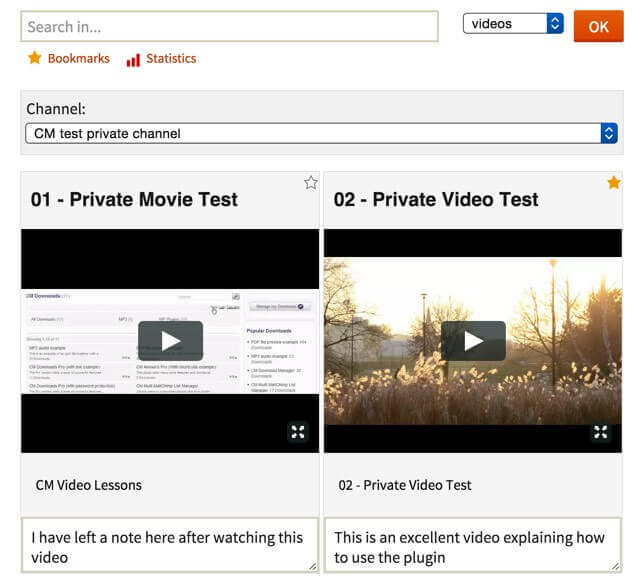 What is the benefit of this bundle?
The E-Learning bundle brings together some or our most educational focused add-ons into one hot deal. If you're setting up a website that hopes to pack a tonne of information into every page then the Tooltip Glossary plugin will help you from overloading pages by hiding some of the key information into handy tooptips that appear when key terms are hovered over.
Want to start an online video resource database for your students to follow in an organised way, with videos collected into lessons and courses? With optional additional Quizzes and Automated Certificates? The Video Lessons Pro plugin is what you need.
We didn't just clump these plugins together mindlessly. We created what we hope will be a valuable resource for educators both professional and philanthropic alike!
Does the bundle include the latest edition of the Tooltip Glossary plugin?
How many times can I install each plugin?
How do I download the plugins and get new updates?
Once you have an active subscription to the plugin suite, you will be able to log into our customer dashboard where you will see all the updates and downloads. Learn more in the general support guide.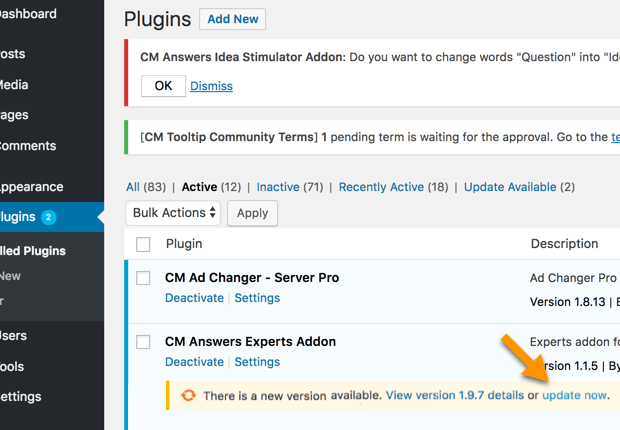 Can I have additional add-ons included to compliment the plugins already in the bundle?
Contact our pre-sale team we may be able to include some add-ons for some of the plugins at a discount if you buy them together with the bundle.
eLearning Bundle Demo
This demo shows a student dashboard combining both video, micropayment wallet, post subscription and glossary terms dashboard. User needs to be logged-in to view the dashboard.

Go to Demo