WordPress FAQ Plugin Description
Using the WordPress FAQ (Frequently Asked Question) plugin you can create an unlimited amount of questions and assign them to categories and lists.
Displaying FAQs

Our informative FAQ database provides users with easy access to frequently asked questions.

The questions in the FAQ section can be then accessed in several ways: search questions using a responsive floating FAQ widget, a search box located in the FAQ page and by browsing the FAQ categories.

FAQ Category Page with Search Box
Floating FAQ Search Widget

You can add a floating FAQs search widget to specific pages on your site which can display the available frequently asked questions for a specific keyword. The order or results is determined by votes and relevance

Floating Search Widget Showing Search Results
Our customizable FAQ content plugin also supports voting (thumb up or down) on FAQs questions and shows the results in both the search results and the faq page.
Using the FAQ Plugin for WordPress
Fancy FAQ Knowledgebase – Support your product site with multiple frequently asked questions directories
Customizable FAQ Widget – Offer your users a floating FAQ search widget which can appear on selected post or pages while adjusting the widget look and feel according to your needs
Ultimate FAQs Searching – Support AJAX FAQ search with autocomplete to help your visitors find exactly what they want.
Multiple Lists Support – Build a WordPress FAQ knowledge base to support your service or product. You can create multiple lists each containing categories with questions and answers.
Advanced Shortcodes System – Provide an efficient way to support your users with Customizable FAQ (frequently asked questions) by showing the content inside any post or page or in the sidebar widget and adjusting the look and feel according to your needs
Knowledge Base Plugin Additional Resources
WordPress Knowledge Base Plugin Related Plugins
FAQ Plugin Features
Please check the user guide to learn more about this plugin.
| | |
| --- | --- |
| | FAQ Questions and Answers – Add Frequently Asked Questions and answers (FAQ) to your WordPress site. |
| | FAQ Categories – Group questions into FAQ categories to keep everything organized. |
| | FAQ Index – Create an accordion style FAQ Index to allow users to easily search for their desired topic |
| | FAQ Post – Create a unique post per each frequently asked question and answer. |
| | Multiple FAQ Lists – Support multiple lists of FAQs. Each list has a unique index page with all questions and answers grouped into categories. |
| | Search Widget – Add a floating search widget on pre-selected post types and style widget according to your needs and language. Widget supports Ajax search and voting functionality. The search widget will check across all lists defined in the plugin. |
| | Search Bar – Index page includes a search bar showing all relevant questions upon typing a keyword. Search bar shows only questions grouped into a specific list |
| | Category Icon and color – Add an icon to each category and set a background color which will be shown on the index page |
| | Customize labels – Customize the plugin labels and messages according to your requirements and language |
| | Customize Index page – Customize index page look & feel including colors and font size. You can also select which categories will appear on the front page |
| | Voting – Support voting (vote up or down) for each frequently asked question. Search results show most voted questions first for more efficient results |
| | Related Questions Widget – Show all related questions at the bottom of each question post |
| | Reports and Statistics – Generate a report showing how many times each question was viewed and how many times it was voted |
| | Sort Question in Categories – Sorting of questions in a category can be defined in the plugin settings. Options are by publish date, voting and title in ascending or descending order |
| | Shortcode – Shortcodes to support showing all questions in one or multiple categories |
FAQ Plugin Frequently Asked Questions
Please check the user guide to learn more about this plugin.
Can I place the FAQ index using a shortcode?
Yes. The plugin supports a shortcode to embed the FAQ main index page on any post or page. The shortcode is simple [cm_faq] and once used shows all selected categories in the plugin settings
Can I change the color of the search widget?
Yes. You can select the color and also the labels which appear on the FAQ search widget
Can I remove the search widget from specific pages?
Yes. On each page or post, you will find a metabox allowing you to remove the search widget from this specific page or post. In the plugin setting, you can also define which custom post types will not show the widget
How many categories can I have?
There is no limit to the number of categories or questions to place in the plugin database. You can define in the plugin setting which categories to show on the homepage
Is the order of categories fixed or can it be modified?
Categories can be rearranged at any time from the plugin settings in the WordPress dashboard. For instructions on how to do this see this
documentation article
.
Is the Appearance of FAQ sections dependent on the theme, set by the plugin or can I change it?
The FAQ appearance comes with a standard appearance. This, however, can be modified to suit the needs of your site. This happens in the Appearance section of the Plugin settings on the WordPress dashboard. To learn more about this see the
documentation article
.
documentation article
.
FAQ Plugin Demo
| | |
| --- | --- |
| | Index Page – You can select which categories to highlight on the index page. |
| | Single Category Page – You can view all questions related to the single category |
| | Single Question – You can view the full information about a single question including images and voting |
| | Search Results Page – You can find all related questions to a search query from different categories |
FAQ Plugin Image Gallery
Back-end Gallery
Customer Reviews for the FAQ Plugin
As Advertised

Plugin has everything you could imagine for a FAQ plugin and more. Support was quick and fast when I had a question too.

Great for my small knowledge base

It works very well for a newly released plugin. Documentation is good and the free version makes a good basic KB. I may buy the Pro version if I need a more sophisticated KB.

Does the job

It has everything I needed on my page. And support works really well and fast.
CM FAQ Additional Add-ons and Modules
The following is a list of additional modules and addons which can be installed together with the FAQ plugin and provide additional functionality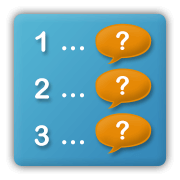 FAQ User Submission
Support allowing anonymous users to submit question to the FAQ knowledge base. Admin can moderate questions, answer and post them.
Version 1.3.4 10th June 2018
Version 1.3.3 11th Apr 2018
Added frontend template override feature
Version 1.3.2 25th May 2017
Updated licensing dashboard
Version 1.3.1 4th May 2017
Possibility to display full answer content in lists
Version 1.3.0 28th April 2017
New questions order options
Added cm_faq_all shortcode attributes
Added category sidebar widget
Version 1.2.2 25th April 2017
Version 1.2.1 22nd April 2017
Version 1.2.0 20th April 2017
Added plugin statistics
Added option to append meta noindex to page head for categories and tags
Version 1.1.3 23rd March 2017
Added shortcode (with categories filter and ordering options) to display list of all questions
Version 1.1.2 27th Jan 2017
Fixed big with categories
Version 1.1.1 24th November 2016
Fixed saving categories and lists order
Version 1.1.0 12th September 2016
Added support for multiple lists
Version 1.0.16 28th July 2016
Fix a bug
Update license package
Version 1.0.15 15th July 2016
Fix a bug related showing faq on homepage
Version 1.0.14 1st July 2016
Version also changed in licensing config),
Added admin option,
Updated changelog
Version 1.0.13 2nd June 2016
Fixed the bug with [cm_faq] not being displayed
Fixed the typo in one of the variables
Version 1.0.12 24th May 2016
Updated licensing dashboard
Version 1.0.11 20th April 2016
Fixed another bug related to directory
Added option to order directories using drag and drop
Version 1.0.10 19th April 2016
FIxed a bug in category listing
Version 1.0.9 20th March 2016
Unknown category with unassigned questions
Fixed breadcrumb assigned category
Default answer word limit set to 200 words
Updated licensing api support.
Version 1.0.7 25th Feb 2016
Added automatic updates from plugin dashboard
Replaced plugin admin interface including license activation and userguide
Version 1.0.6 23rd Feb 2016
Fixed bug with undefined function call
Version 1.0.5 8th Feb 2016
Added metabox in each post to force or remove faq widget from showing on this page
Version 1.0.4 01st Feb 2016
Fixed bugs with license activation
Version 1.0.3 28th Jan 2016
Fixed bugs
Replaced licensing system
Version 1.0.1 9th Dec 2015
Fixed admin menu active item highlight bug
Escaped attributes (security issue)
Plugin First Release 23tRF November 2015