Curated List Manager Knowledge Base Plugin Description
The WordPress Curated List Manager Knowledge Base Plugin by CreativeMinds allows you to build actively curated lists of links and information all arranged by categories
Filtering Curated List Content

Each curated list can be shown using a shortcode on any page or post and users can filter the information with a live search filter, by categories or tags

A sidebar widget can also be used to display a single category with curated links

Filtering a Curated List by Keywords
The curated list manager plugin is easy to use, easy to customize, and works well with every theme. This allows for easy and effective content curation
Great Tool for Content Marketing
The curated list plugin is a great content marketing tool allowing users to build their favorite lists, recommend reading lists or arrange knowledge around clusters of categories and subcategories
Creating WordPress Knowledgebases

Curated List Plugin is also a great tool for building a professional WordPress knowledge base of all related articles and links to a specific subject area, to improve knowledge sharing.

Complete Curated List Knowledgebase
Creating Assignments and To-Do Lists
To-Do List Solution

It is possible to add a checkbox near each item turning it into an assignment list which users can use to check off what they have completed. The curated list manager will save user posting based on a cookie assigned to each specific user.

To-Do list nside the Curated List
Using the WordPress Curated List Manager Plugin
Curated List Tool – Build a curated list of articles and links on your site that is ideal for effective content marketing
Curated Content Aggregation with Categories and Subcategories – Build a small knowledge base arranging information by categories and subcategories
Reading List – Prepare a reading list available for students
Assignment List – Prepare a to-do list with a checkbox to mark what was already done
How to Build a Curated List or Professional Knowledgebase
Adding a Link to a Curated List

Start by defining the list name
Define all related categories you are going to use
Start adding links to the categories you have defined
In each link you can add additional text which will appear on hover, text to appear below link and a small image
For selected links you can optionally define if a checkbox will appear beside them
You may add tags and define the related tags for each link
You can use a CSV file to import all links to the plugin while specifying category, URL, Title and Description

Add New Link Options
How to Display your Curated List
Place the list shortcode on any page or post
You can display a single category of curated links in a sidebar widget
Once the curated list is displayed, users may filter list links by a tag, category or free text filtering
A favicon is automatically shown near each link in the list
A NEW tag is shown for items which are not older than the defined amount of days set in the plugin settings .
WordPress Curated List Plugin and WordPress Knowledge-base Resources
WordPress Curated List and WordPress KnowledgeBase Related Plugins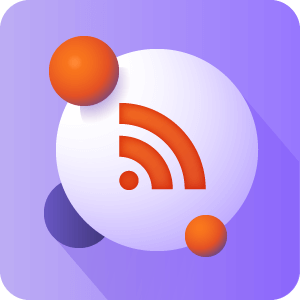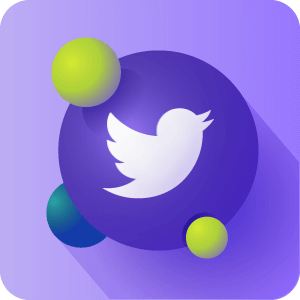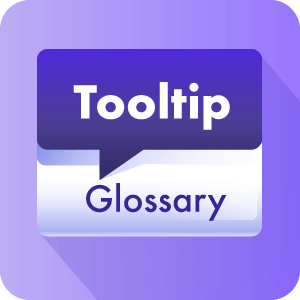 Curated List Plugin and WordPress KnowledgeBase Basic Features
Create a list with any number of categories and subcategories
Add as many links to a given category as you need
Use a shortcode to display lists on any page or post
General content curation with knowledge based themes
Curated List Advanced Features (Pro Version Only)
Please check the user guide to learn more about this plugin, how it works with knowledge based themes and more
Multiple lists – User can create multiple lists and place them anywhere on a page or a post. An essential part of any knowledge based theme
Tags support – Tags can be placed near the links. The user can filter list items by tags. User can set color for each tag
Simple content aggregation – Easily collect information on a common topic to improve organization
Fast filtering support – User can filter links by text, categories or tags
Category background color – User can choose to set a background color for each category
Styling options – User can define several options for the look and feel of the list, including the tooltip color, the category background colors, font size and more to help enhance curation
Last update date – In each list show the last update date
Number of items/links included in list – For each list shows the number of items included in the list to make organization simple
Ordering organization – Order categories within each list and links within each category using drag and drop interface
Link type – Link can have an icon or a checkbox. Once used with a checkbox plugin remember user selection using a tracking cookie. This is good for to-do lists
Subtitle – Each link can have a subtitle text which appears under the link title
Image – Each link can have an image beside the favicon which appears on the right side of the link. Users need to specify for each link the image URL
Mark new links – You can define in the plugin setting to automatically mark links not older than X days with the tag NEW
User customized personalization – Each user can personalize the display by unchecking the categories they do not want to view in a specific list for more effective content curation
Bookmarklet – You can easily add links to your curated list while adding a bookmarklet to your browser bar. Clicking on it will open a pop-up showing a link to the most important fields
Category widget and shortcode – Supports both a widget to display a category with all links and also a shortcode to be placed on any post or pages showing all links related to category
Import and Export – Export all links to a CSV file which contains the category, URL, Title, Description and slug. Easily import it to another site
Order Links in Category – Ability to define how links are ordered by category
Social Sharing -Option to show each list with a social sharing and like buttons near each item in the list
Curated List Manager Frequently Asked Questions
Please check the user guide to learn more about this plugin
Can I share the same category in two lists?
Yes. Each category can be included in more than one list. This allows for more freedom with content curation
Can I order the links on each category?
Yes. Links in each category can be ordered manually or by alphabetic descending or ascending order. There are also other supported ordering methods. This allows for personalized list curation and organization
Can you create an unlimited amount of curated lists?
Yes. You can define any number of list, you can show each by a separate shortcode on a new page or post, for clear and concise content curation
Can I import the links to my list?
Yes plugin supports importing links from a CSV file format making it easier to build large knowledge bases or importing content from an external resource
How many links can be added to a curated category?
There is no limit to the number of links which can be added to a category or to a list. Each list can have any number of categories and each category can have any number of links, giving you more freedom for curation
Is there a way for lists to be filtered in search?
Yes. Each list can show a quick filter on the top part of the list. The way the quick filter works is by filtering the content (links) found in the list as the user type in the characters. Dynamic filtering changes as users add more characters, making organization and curation as simple as possible
WordPress Knowledgebase Online Demo
| | |
| --- | --- |
| | This demo shows a curated list of WordPress resources as well as a checklist. You can use the categories or fast filter to narrow the list. Hover over items to see extended information. |
| | This demo shows a curated list of Marketing resources. You can use the categories or fast filter to narrow the list. Hover over items to see extended information. |
Curated List Image Gallery
Back-end Gallery
Customer Reviews for the Curated List
Great plugin

This plugin is super user friendly and helpful. The customizable lists are great and easy to display on a site. Excellent for content marketers like me!

A list creation plugin

There are plenty of list creation options here and the support is quick and easy as well. Can' t beat all these features for the price.

Highly recommend for curating content

This plugin makes it super easy to create lists and to curate content and links. Backend is easy and intuitive to use and the frontend is slick and modern looking. Love it!
Version 1.1.5 6th Mar 2019
Added options to change search input placeholder, "All" and "category" labels
Added attribute "scroll" to the shortcode (for pagination)
Updated the Licensing package
Fixed small bugs
Version 1.1.4 20th Dec 2018
Added new attributes "show_info" to the shortcode
Fixed small bug
Version 1.1.3 15th Dec 2018
Added pagination
Added the option to show social sharing
Added the option to show "Like" button
Added the option to change tooltip font size
Added the option to change link subtitle text color
Added the option to change link opacity
Fixed the bug which caused errors in the Health Check
Version 1.1.2 03th Dec 2018
Added ability to add a link to more than one category
Added new attributes "placeholder" and "description" to the shortcode
Added ability to split links to more than one column when only one category shows
Small style changes
Version 1.1.1 04th Nov 2018
Option to add a link to Category header
Fixed small bugs
Updated the Licensing package
Version 1.1.0 31st July 2018
Updated the Licensing Package
Removed the buggy Quick Edit
Version 1.0.23 27th June 2018
Feature: Added show a video from Vimeo or youtube in the item description
Version 1.0.22 4th Mar 2018
Change: Added the missing "alt" attributes to images
Version 1.0.19 4th Aug 2017
Added the option for each user to disable part of the displayed categories with checkboxes

Version 1.0.18 6th July 2017

FIx issue with CSV import

Version 1.0.17 25th May 2017

Updated licensing dashboard

Version 1.0.16 18th March 2017

Improved "NEW" tag handling
Bugfix

Version 1.0.15 12th Jan 2017

Add support to new shortcode parameters
Fixed new conflicts with Yoast

Version 1.0.14 16th Dec 2016

Add option to select order by for links shown in each category
Add csv import and export functionality

Version 1.0.13 20th Nov 2016

Shortcodes work now with lists and categories slugs

Version 1.0.12 20th Oct 2016

Added option to control widget height

Version 1.0.11 20th Sep 2016

Version 1.0.10 12th Aug 2016

Single category with subcategories shortcode display bugfix

Version 1.0.9 29th July 2016

Version 1.0.8 28th July 2016

Updated licensing dashboard
Fixed a bug

Version 1.0.7 21st July 2016

Added bookmarklet bar and window for quickly adding links

Version 1.0.6 6th June 2016

Version 1.0.5 24th May 2016

Updated licensing dashboard

Version 1.0.3 9th May 2016

Added: Checkbox option for each link
Added: Widget module to display category links
Added: shortcode option to display category links
Added: Added optional image URL for each link
Added: Optional subtitle for each link
Added: Automatic New tag for new links based on expiration time settings
Tweak: Each list shows all related categories in edit mode
Fixed css definitions
FIxed bug when no categories found

Version 1.0.1 23rd April 2016

Fix bug with drag and drop ordering

Plugin First Release 12th April 2016