New User Onboarding and Tour Plugin for WordPress
Give your visitors an interactive walkthrough of your WordPress site with our helpful onboarding plugin. Our site tour plugin guides new users through sections of your website, with fully customizable content, icons, and tour placement.
Self Guided Site Tour Plugin

Giving an in-depth tour and supporting the onboarding process of new site visitors improves user experience, increases time spent on site, reduces the need for support, can create leads, boost conversions and much more, all without impacting your SEO.

Answer commonly asked questions, teach users how to use parts of your website, or direct users to additional sources of information all through the interactive tour widget.

An Expanded Site Tour Info Box


Our WordPress onboarding plugin can be used for interactive trainings and interactive in-app guidance, or as an in-app training application and employee training software solution.
How the Onboarding and Site Tour Plugin Works
Create customized guide of help items for your site users
Add multiple sections to your training widget including category, titles & content
Each section may include text, images, links or videos
Target specific WordPress website pages on your site
Customize the WordPress training widget appearance from several available templates
Choose which pages to display your tour and help items on
Users toggle the tour navigation icon and interact with help items as needed


Using the Onboarding Plugin

Personal Site Guide – Create tours and guides for different user groups
Enhanced User Experience – Make users happy by showing them just what they need
Custom Training Tool – User training support system with helpful guidelines
Help and Instructional Walkthrough - Create a website tour with help and instructional suggestions
E-learning Activities Support - Great tool to assist e-learning activities
Shorten the Learning Curve – Get new users comfortable on you site or platform - fast!
Admin Dashboard Instructional Widget – Display help items on the admin section only

Example in Use


Onboarding and Site Tour Plugin Additional Resources
Onboarding Plugin Related Products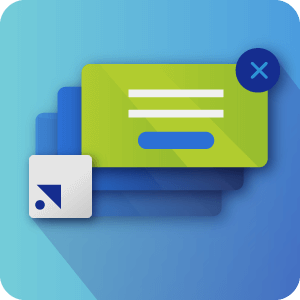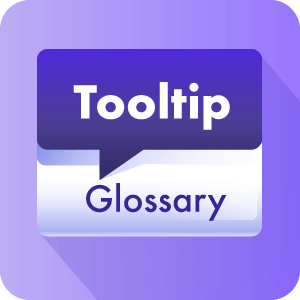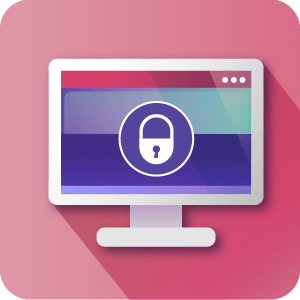 Onboarding and Site Tour Plugin Basic Features
Add onboarding widget to your site
Customize multiple help items
Adjust widget size
Onboarding Plugin Premium Features in Details
Please check the user guide to learn more about this plugin
Widget Interface
Widget Targeting
| | |
| --- | --- |
| | Rich Content – Help items can point to external links, include an embedded video or audio file, any HTML code or plain text |
| | Header and Footer for the help Widgets – Want to show a logo? A copyright notice? In the Pro version you can add any HTML you like both above and below the content! – View Screenshot: OnBoarding Header and Footer option |
| | |
| --- | --- |
| | Admin Dashboard Support – You can limit the onboarding widget to show only on admin dashboard pages. You can specify for which pages or page paths to show the widget |
Utilities
| | |
| --- | --- |
| | Labels – Change the labels which the plugin uses to display your own language and terminology. View Screenshot: OnBoarding Plugins Labels |
| | Export and Import – You can export and import widgets content between sites or make a backup of an existing site |
OnBoarding Plugin Frequently Asked Questions
Please check the user guide to learn more about this plugin
Can the Tooltips be shown within the Onboarding widget for CM Onboarding Pro?
Sure. The plugins works together. Cm Tooltip works on any custom post type if the post is using the content filters. The on boarding does of course, so you can hover over terms and see the tooltip.
Can I add my help menu on different pages?
Yes. You can add the help menu to any post, page or even custom post type. This can be done from the plugin setting or from a metabox found on each post, page or custom post you have on your site
Can I customize my help menu?
Yes. First, you can add a header and footer above and below the menu. Second, you can choose the type of the widget you want to use from a selection of 8 available widgets, third you can add your logo on the top part of the widget and last you set the icon which will appear once the widget is closed
Can I add images to the help menu?
Yes. The widget can show embedded images and videos just like any other WordPress content object
Can I style my WordPress help menu the way I want to?
Yes. The Pro plugin lets you choose which icon you want on your sliding widget, the color theme of your WordPress help menu, position, width and height of your sliding widget and more. You can also customize the header and footer of your help menu, for example by adding a company logo to your menus. You can also create several help menu styles for different pages on your site.

Can I use Onboarding to create user flow patterns and direct readers to specified pages?
Yes. Each item in your help menus may contain several links so you can navigate your users/readers to specific pages on your site. This is good in cases where you want to give more details about a certain topic, but it also helps the user flow by directing people where you want them to go.
How many topics can I create on my help menu?
You can add as many topics as you like and add them as menu items in your sliding widget. You can also create several different help menus to appear on different pages on your site.
OnBoarding Plugin Demo
| | |
| --- | --- |
| | This demo shows an OnBoarding icon in the upper right corner of the screen. Once clicked, the OnBoarding widget will open Go to Live Demo |
OnBoarding Plugin Image Gallery
Back-end Gallery
Customer Reviews for the OnBoarding Plugin
Its so great to finally have all my FAQ's gathered in one place. I asked some of my users for feedback and they all had a good experience navigating between the different topics. Well done CM plugins!

Bear in mind that you'll want the premium version to get all the features ($29 with a money back guarantee I think), but I love the idea behind this plugin, and its execution. You could do some cool stuff with this.

I installed the plugin in my site and it worked really nice. It made my user interface much more friendly and I liked that very much. I would like to make one suggestion – add nice icons to use on the sliding widget to installation.Thank you guys!

The plugin doesn't do much, but it does what it states. It could have some more customization options thou especially regarding the style of the icon.Anyway. It's a nice, clean way to add something not-that necessary to be on each page and slightly more visible than the footer.
OnBoarding Plugin Release Notes
Version 1.3.10 28th Feb 2020
Fixed: plugin support of archive templates
Version 1.3.9 22nd Jan 2020
Added: Option to set Help Item for certain post type
Version 1.3.8 19th Dec 2019
Fix: SSL compatibility issue
Minor fixes
Version 1.3.7 16th June 2019
Added Hide On-boarding tabs with customizer setting
Version 1.3.6 8th June 2019
Version 1.3.5 16th Mar 2019
Feature: Added the option to change help items font
Updated Licensing Package
Version 1.3.4 5th Apr 2019
Fixed small bugs
Updated Licensing Package
Version 1.3.3 26th Dec 2018
Added option for different user groups see different onboarding tours
Version 1.3.2 30th Aug 2018
Fixed the problem with a custom post listing in the "Show on selected posts/pages" option
Added the option to display or hide Help Items' titles
Version 1.3.1 12th Aug 2018
Version 1.3.0 7th Apr 2018
Fixed the problem with URL matching when no post_id is provided
Version 1.2.9 20th Nov 2017
Fixed the problem with the cookie library missing
Fixed the problem with the widget not auto opening correctly
Version 1.2.8 22nd Oct 2017
Added the option to automatically show the widgets on pages all the time
Added the option to automatically show the widgets on configured pages, on first visit
Version 1.2.6 25th Aug 2017
Fixed the export of the Global setting
Version 1.2.5 4th June 2017
Version 1.2.4 13th March 2017
Added the option to select the custom color for the icon
Added the option to add the custom color for the background
Added the option to replace the icon with the text per campaign
Added the option to correct the button width/height per campaign if the text is used
Reorganized the setting tabs
Version 1.2.3 16th February 2017
Improved the settings of the each Help Item (separated with two tabs)
Fixed the display of the banners on the admin screens
Fixed the preview
Moved the options allowing to choose to show only for logged to help item
Moved the options allowing to show help item per role base to help item
Version 1.2.2 10th February 2017
Added the import option
Added the option to show only for logged
Added the option to show in the Admin Dashboard
Fixed the PHP7 compatibility
Version 1.2.0 7th October 2016
Added a new type of widget Floating Widget
Fixed bugs
Updated the styling
Version 1.1.6 27th August 2016
Updated licensing api support
Version 1.1.5 20th March 2016
Updated licensing api support
Version 1.1.4 14th Feb 2016
Plugin 1.1.3 7th Jan 2016
Replace license system
Wp 4.4 compatibility
Plugin 1.1.2 29th Sep 2015
Fixed the problem with the editor
Plugin 1.1.1 21st Aug 2015
Added the option to display on custom post types
Fixed the flicker during the widget loading
Updated the licensing system
Ensured the WordPress 4.3 compatibility
Plugin 1.1.0 22nd Apr 2015
Fixed the XSS vulnerability in WordPress add_query_arg() and remove_query_arg() functions
Plugin 1.0.8 26th Mar 2015
Make Changes in Plugin admin menus/li>
Plugin 1.0.6 13th Mar 2015
Fix two bugs, one with JSON and one with JS
Plugin 1.0.5 10th feb 2015
Fixed bug with OnBoarding Metabox in posts and pages
Plugin 1.0.4 28th Jan 2015
Added the option to select Pages and Posts (not only Pages) on the help item page
Added the option to show the help items based on the URL pattern eg. Show on pages containing /help/ in the URL
Added the column displaying whether the help item has
Fixed the bug with saving the option "Show on every page"
Plugin 1.0.3 14th Jan 2015
Fixed bug with uploading images from media library
Plugin First Release 10th December 2014