In Depth Glossary term page – Boost Your Site SEO and Readability
The CM Tooltip Glossary is an outstanding WordPress tooltips plugin that allows any website to host its own glossary of terms and definitions, and display them in an easy and engaging way.
PopUp Tooltip Bubble

Upon defining a glossary term in the glossary section, each occurrence of it will become highlighted across all posts and pages.

Hovering over words defined in the glossary term page will display a pop-up tooltip content box containing the summarized definition of the term and a link to a dedicated term page.

The Popup Tooltips Can be shaped and Styled
Glossary Index Page

A Glossary Index page is automatically created by the plugin. Here all the glossary terms are listed.

Available formats include a search option, a localised alphabetical navigation bar and the list of all terms and definitions. The Pro+ edition includes 10 different designs for the index page.

Example of a Glossary Index
Term Page

Each term in the glossary page has it's own dedicated term page which includes the term definition.

Images and can also aggregate content from external sources such as WikiPedia and Merriam Webstar dictionary and thesaurus.

Example of a Term Page
Related Terms

Glossary terms pages are all linked together through a related terms mechanism, as well as through a central index page.

This helps to create a strong infrastructure for enhancing a site's SEO. Term pages also show the Related Articles that uses the glossary terms.

Related Terms and Articles on a Term page
Synonyms, Abbreviations and Variations

Each tooltip term pop-up can support synonyms, abbreviations and variations. Using these enhances the scope of the term search within your content and the ability to use it in many different ways.

Synonyms Input Area in each term Page
Additional tooltip features for the WordPress tooltips plugin include the ability to include/ exclude certain terms from a page or post, using multiple glossaries within the same website, create an explanatory dictionary, add media files to a tooltip and adjust the look and feel of all glossary term sections.
Using the WordPress Glossary Plugin for WordPress
Complete Glossary – Easily create an A-Z in-depth Glossary of terms to clarify meanings or context of your site's content
Popup Tooltip Bubbles – Place term definitions, images, videos, or any html content inside pop-up tooltips that appear when words are hovered over
Internal Backlinks – Automatically generate pages and backlinks within your site to enhance SEO connectivity and UEX
Integration with External API – Integrate external APIs that draw definitions from Wikipedia, Google translate and Merriam Webster dictionary
Amazon affiliate – Promote products by displaying Amazon affiliate links and WooCommerce descriptions in hovering tooltips
Filter Post Terms – Customize responsive tooltips for specified pages and posts using include/exclude, whitelist/blacklist and other useful hacks, one off popup tooltips with the custom tooltip shortcode
Tooltip Shape and Tooltip Color – Shape the popup tooltips look and feel by determining the tooltip color and tooltip font color help you display popup tooltips content as you need
Who can benefit from our WordPress In-Depth Glossary?
WordPress site owners who wish to simplify complex professional terms within their content
WordPress bloggers who wish to neatly display and track affiliate links or product recommendations
WordPress marketers who wants to increase SEO juice and generate content
How Does the WordPress Glossary Promote your website SEO
Generate Internal Links – The Glossary Plugins ability to automatically create links to the glossary pages from existing blog or article pages is a powerful tool. It means within seconds, you have the ability to create hundreds of backlinks to the term page from within your site.
Integrate with External Resources – You can easily add multiple sources to each term, which again, is a great way to strengthen your SEO. Use Wiki or Miriam Webster glossary of terms on your site for your popup tooltips.
Build Terms Page with Valuable Information – The Glossary Tooltip creates a post for each term in the glossary. This draws users into your site while searching this terminology in Google.
Bigger lexicon, more relevant keywords – Investing some time into a thoughtfully created Glossary of terms develops your website's lexicon. This builds synonyms for your key words that draw users in through Google and also helps you repeat your key search terms in a meaningful way.
WP Glossary Localization, WPML and Language Support
Easily Localize Glossary Interface

All frontend labels can be easily changed to any language so the user interface will speak your language. This also includes the Index page letter list.

Plugin Labels Settings
The plugin is also WPML compliant so it can support several languages at once.
WordPress Glossary Tooltips Plugin Resources
Additional Resources
Glossary Plugin Features
Please check the user guide to learn more about this plugin.
| | |
| --- | --- |
| | Abbreviations – Add acronyms and abbreviations to dictionary items. Abbreviated words also become highlighted in all your posts and pages. |
| | Amazon Products – Connect with Amazon to show recommended product links for specified words and phrases in an infotip window. |
| | Audio – Add audio files to Tooltips for visitors to play within an embedded media player. |
| | Backup – Automatically save the copy of your own external glossary on the server. With PIN protection and scheduling. |
| | Blacklist/Whitelist – You can choose to remove blacklisted terms/categories from parsing, or have a whitelist of terms/categories available on given page/post. |
| | Custom Fonts – Customize the font size and styles from a list of fonts available. |
| | Dictionary – Add the Merriam-Webster Dictionary definition to any word or phrase in your vocabulary. |
| | Double Click – Users can double-click on any word or phrase to show an infotip generated on demand from Wikipedia, Amazon or Merriam-Webster content. |
| | Eastern Languages – Plugin supports non-space separated languages. |
| | Export Terms – Export your Glossary term list into a .csv file. Share and build up your list by uploading it to other glossaries. |
| | Google Translate – Translate specified words or phrases into the language of your choice using Google Translate. |
| | Glosbe Dictionary – Allows descriptions of terms from the free API of the Glosbe dictionary to be displayed. |
| | Images in Tooltips – Embed featured images in each of your glossary items. Images are shown in the tooltip content when they are hovered-over. |
| | Image Parsing – Display tooltips for images if the terms are found in the image alt attribute. |
| | Import Terms – Build your Glossary by importing lists of words from other sites using a .csv file. |
| | Index Views – Select between several templates to control how the Index is displayed. |
| | Localization – Includes UTF-8 support for special characters and All UTF-8 supported languages. |
| | Mobile – Tooltips are responsively adjusted and are mobile friendly. |
| | Multi-site Compatibility – Supports plugin use with WordPress Multisite. |
| | Related Articles – Automatically shows a list of all related pages and posts that relate to the word or phrase in the Glossary. |
| | Related Terms – Automatically shows a list of all glossary terms which appear in the post/page at the bottom of it. |
| | Search – Internal search for words or phrases in your index using a local, ajax-based search. |
| | SEO Optimized – Adding glossary term list builds internal links that strengthen your website's SEO. Works with Yoast SEO. |
| | Shortcodes – Supports multiple glossaries and works with custom shortcodes to connect with external APIs such as Wiki, MW and Google Translate. Tooltip Shortcodes apply tooltips to words without adding to glossary. |
| | Social Media Widget – Add a social share widget to all the words and phrases in your Index. |
| | Style – Create a stylish and unique glossary by customizing the look and feel of the Index page and tooltips. |
| | Synonyms – Add synonyms to words and phrases. Synonyms will be highlighted in posts and pages. |
| | Tag your Terms – Use tags to organize your words and phrases into tagged groups that become searchable. |
| | Target Term Link – Set target terms to link to external URLs. |
| | Term Template – Provides a term page template to customize the display of words and phrases in your vocabulary Index. |
| | Thesaurus – Add the Merriam-Webster Thesaurus definition to any of your vocabulary words. |
| | Transparent Tooltip – Comes with transparency options to better display infotip content with videos and images. |
| | Video – Add videos from YouTube or Vimeo to show inside your Tooltip window. |
| | Wiki – Connect with Wikipedia to feed encyclopedic content that can be shown in a window upon hover-over and in the term page. |
| | WooCommerce Products – Display your WooCommerce products inside an infotip with a widget to enhance your marketing strategy. |
| | WPML Support – Support for WPML Plugin and Multilingual sites. |
Tooltip Glossary Editions and Pricing
| | | | | |
| --- | --- | --- | --- | --- |
| Feature | Pro | Pro+ | eCommerce | Ultimate |
| | $29 | $45 | $59 | $99 |
| Show Tooltip in Pages & Posts | | | | |
| A-Z Glossary Index Page | | | | |
| UTF8 Characters | | | | |
| Unlimited number of glossary term items in Index | | | | |
| Support custom post types | | | | |
| Optimized for Speed | | | | |
| Index Page Pagination | | | | |
| Import / Export | | | | |
| Customize Tooltip Style | | | | |
| Related Posts/Terms | | | | |
| Multisite Support | | | | |
| Synonyms, Singular & Plural | | | | |
| Mobile friendly | | | | |
| Custom Permalink | | | | |
| WPML Support | | | | |
| Advanced Custom Fields (ACF) Support | | | | |
| Share This Widget | | | | |
| Customize Term Template | | | | |
| Google Translate integration | | | | |
| Glossary Categories | | | | |
| Glossary Search | | | | |
| Glossary Shortcodes | | | | |
| Merriam-Webster Dictionary / Thesaurus | | | | |
| Search & Replace Engine | | | | |
| Eastern Languages Support | | | | |
| Term Abbreviations | | | | |
| Index Page Styles | | | | |
| Highlight terms in Comments | | | | |
| Frontend Turn Tooltip Off Button | | | | |
| Embed Audio in Tooltip | | | | |
| Embed Video in Tooltip | | | | |
| Wiki Integration | | | | |
| Amazon Products Integration | | | | |
| WooCommerce Products Integration | | | | |
| Term Tags | | | | |
| Double Click Support | | | | |
| Featured Image Support | | | | |
| Parse Image Alt to show Tooltip content | | | | |
| Contextual Terms Support | | | | |
| Community terms | | | | |
| Statistics | | | | |
| Tooltip skins | | | | |
| Glossary search widget | | | | |
| Glossary custom taxonomies | | | | |
| Glossary import | | | | |
| Glossary visual widgets | | | | |
| | $29 | $45 | $59 | $99 |
Tooltip Glossary Demos
Click on the banners below to view our online WordPress Glossary Demos of CM Tooltips
Customers using the WP Glossary Plugin
Tooltip Glossary Image Gallery
Back-end Gallery
Tooltip Glossary Add-ons and Modules
Extend the functionality of your Glossary plugin with these great add-ons!
Purchase individually or get all 8 add-ons when you purchase the Tooltip Glossary Ultimate eCommerce Edition.
Tooltip Glossary Related Plugins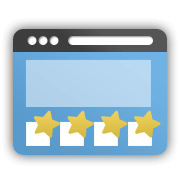 Contextual Product Recommendations
$29.00
Shows product recommendations and product reviews based on the content of your post.

Footnotes
$29.00
Supports adding footnotes to any post or article on your WordPress site.
Tooltip Glossary Frequently Asked Questions
Please check the user guide to learn more about this plugin.
External Reviews for the Tooltip Glossary
"…The CM Tooltip Glossary Pro+ plugin is an ideal solution for anyone who writes or publishes content in a topic that has lots of subject-specific terms, acronyms, abbreviations, and jargon. Instead of providing an explanation each time an acronym or technical term is used, this plugin makes it very easy to create your own glossary pages of terms on a WordPress site…"Read more on wpmayor.com Date posted: February 2014
"…The Pro+ version, in particular, is full-featured enough to satisfy every conceivable glossary-related need while being simple enough to appeal to WordPress users that like to stick to the essentials…"Read more on wpexplorer.comDate posted: December 2013
"…The CM Tooltip Glossary plugin is a very efficient plugin and will provide valuable service to your site visitors. You can embed a glossary very easily into your website with a simple and streamlined design…"Read more on Wisdom LabsDate posted: March 3, 2014
"…CM Tooltip plugin makes it very easy to create a glossary of terms section as well as functionality for a tooltip definition of terms in your posts or pages to help visitors when they're reading your content…"Read more on premiumwp.comDate posted: April 2014
More reviews from WordPress.org
This is just BLISS for information workers, teachers, researchers, a FAQ provider, a business directory, a project knowledgebase. OUTSTANDING – FEATURES * ADMIN INTERFACE * STYLING * SUPPORT
I have searched for years and years to find the best way to present articles online and at last at last I have it. Tooltips Glossary is very well presented on the admin side with plenty of admin info notes. It has tons of options so I can be fussy and get what I want. Heaven. The really huge thing is its core – the global sitewide links which attach to every instance of the titles of its articles (Terms). So wherever that word occurs, it becomes a link, and the link opens its article. Not only that, a hover on the term gives the summary excerpt (a definition perhaps) or the first paragraph depending how you set it. Yet more – I can add synonyms like a plural, or variation of the word, or an alias name for a person. So when all these show up they will all link to the original article. (I have to use a small workaround for author names e.g. Smith, John; but it's no big deal)
The Glossary – FAQ Knowledgebase Dictionary Encyclopedia Encyclopaedia Directory Index or whatever you want to name it – has its own index page which lists all the titles as links A-Z in various styles I can choose. The Glossary has Categories so David the Dev has just added a way to have category index pages too. There are also Tags. Then there are Related Articles links and a whole lot more.
Styling is good and there's an extra plugin for styling the popup Tooltips boxes.
Support has been outstanding. David is keenly interested in developing the plugin and things I suggested expecting to pay for as custom features have calmly been added to the plugin within a week or two! How cool is that? David also understands what I ask for, or else carefully checks to see he does.
I am using the Ecommerce (top level) of Tooltips Glossary but I did also find the free version is excellent. I went for the top version because it provides fast support and I'm a fussy admin, and because I really needed a couple of the premium extra features.
Don't go for inferior plugins if you want a good site. Get the best like this because this is the kind of plugin which will carry the centre of your WP or else a major section of it. messing with inferior copies.
This is a really good plugin. In truth, I tried all of the other 'free' plugins and they were ok, but they lacked this or that feature. I am using it at my first blog. So far no bugs, and I am using Nginx, FPM, WordPress, and the Avada theme. P3 (Plugin Performance Profiler) showed no serious performance hit. What I like is that the Gallery has Related Post index that can be manually refreshed. I am planning to get a few related plugins in the future like additional preformatted styles, just out of curiosity. I had no problem making my own styles. I am running about 49 plugins, most of which are admin related.
With this plugin I was not only able to provide the extra lexis detail my English language students need, but by linking to the dictionary and Wikipedia, I was able to add enormous amounts of content to my site with ease. The support is fast and well, supportive. A small error was quickly remedied and I would not hesitate to recommend this plugin and the people behind it.
This is a really handy plugin. I had an issue that was rectified fairly quickly and I'm super impressed that their tech support team gets back to you within 24 hours. You can't beat that.