Our WordPress Tooltip Ecommerce Bundle groups together our best-selling CM Tooltip glossary plugin for Ecommerce use, together with a set of two Add-Ons that enhance it
With this bundle, you can get all of these super cool products that totally complement each other, at a discounted price!

The bundle includes the following WordPress plugins:
1 – CM Tooltip Glossary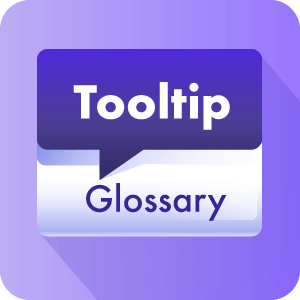 Tooltip Glossary Plugin
Creates an A-Z Glossary of terms to clarify meanings or context of your site's content inside hovering tooltips; Automatically generates pages and backlinks within your site to enhance SEO connectivity and UEX. Can connect with several API's for dictionary, translation and encyclopedia feeds.
2 – CM Tooltip Glossary Skins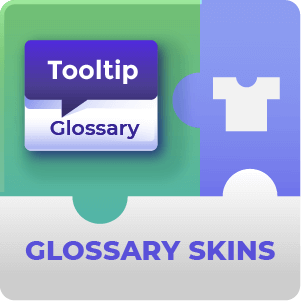 Tooltip Glossary Skins
Add-on for the Tooltip Glossary plugin that lets you change the tooltip's shape, color, opacity and much more. It offers various improved shapes and themes for the tooltip and improves the overall user experience. Mobile responsive.
3 – CM Tooltip Glossary Log & Statistics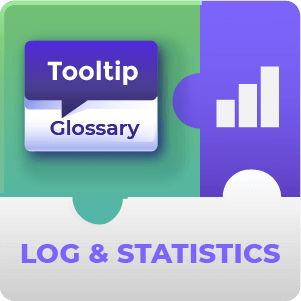 Glossary Log & Statistics
This add-on for the Tooltip Glossary tracks and reports tooltip usage statistics such as number of tooltip hovers, term link clicks, inside tooltip clicks, term overall impressions, and server loads. Apply this data to your site to improve your glossary performance.
With these powerful tools, you can increase the readability of your site's content while keeping its appearance beautiful and tracking the usage of your glossary data all at the same time!