Are you stuck in a plugin rut? Do you use the same plugins for every site and never try any new ones? You may be doing yourself a disservice.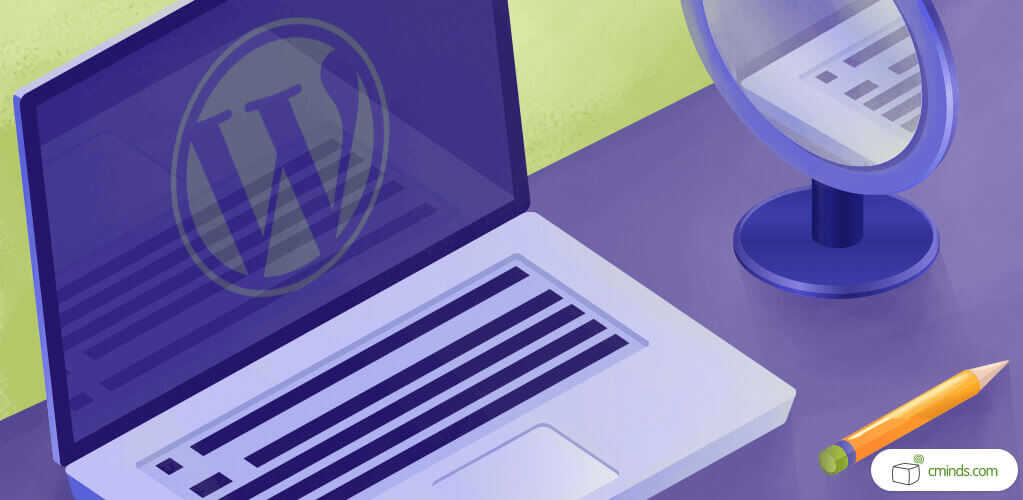 Trying some new plugins can put you on the frontlines of trends. That way, you know what the cool new plugins are before you end up being the only person on WordPress not using them.
Maybe you find a plugin that makes your site significantly better and your job easier. Also, not every site can be treated the same. You may want to create a site that has unique features.
If you're in a plugin rut, it might be time to add some new plugins to the mix. We decided to come up with a new plugin list. This isn't the same old list of plugins you've read time and time again, but new, recently published plugins you might want to try.
These 10 new plugins have features that can improve the appearance and functionality of your WordPress site. Controlling the appearance of your site isn't limited to choosing the right theme. Certain plugins can add visual features that are functional and increase the appeal of your site.
Some of the plugins on this list are new takes on common plugins and some are completely unique. The plugin you've been looking for might just be on this list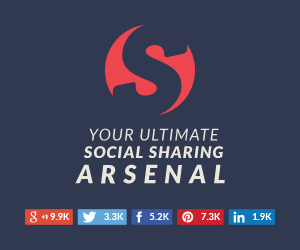 People have been talking a lot about this plugin and for good reason. This plugin provides buttons for social sharing, but really it does more than just that. There are many plugins out there for social media sharing, but this is a favorite. See this 9.5/10 Social Warfare review for proof.
The buttons look accurate and attractive and are extremely customizable. They show how many times content has been shared and can display popular posts by number of shares. This plugin has a lot of great features that can increase your site's social media presence, as well as make it look great.

This is a new plugin that's great for businesses that have events. The Chronosly Event Calendar allows you to make beautiful event lists for your site.
Clicking on an event gives visitors information about where the event is, the time, pictures, and a description. You can view events in a calendar format or in sequence. There are a lot of ways users can customize the events.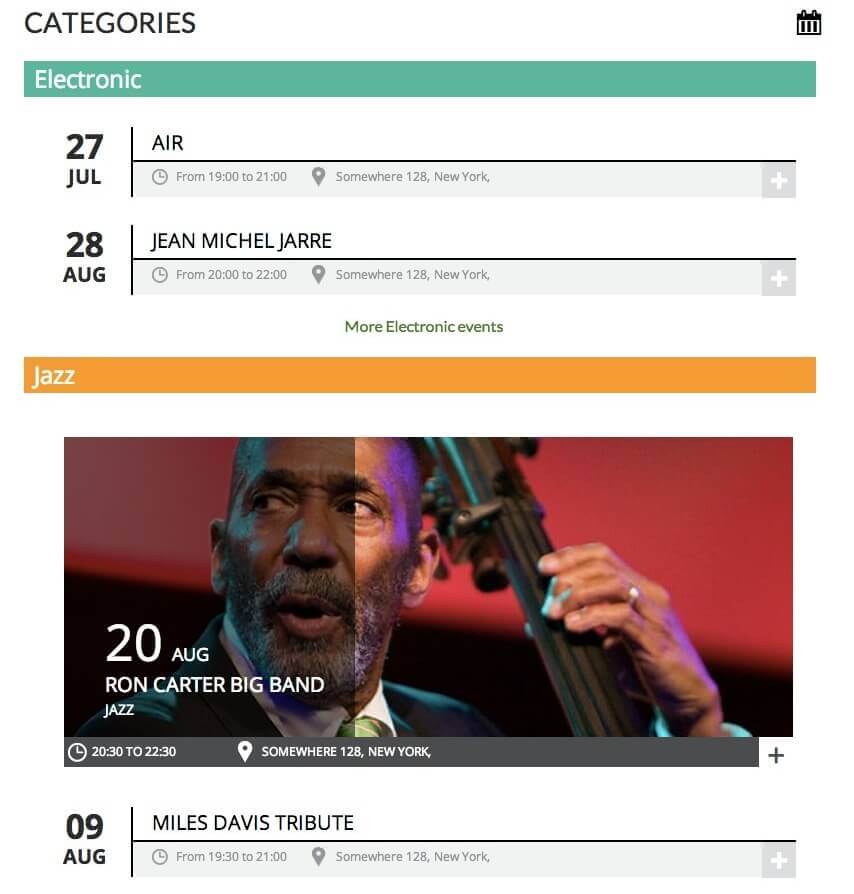 With the pro version, users can add information about event organizers and places and use a drag and drop editor. This events calendar can give your website a sleek, simple look.

Does your website center around a business that could benefit from a sophisticated pricing table? This plugin is easy to use, as tables can be made my dragging and dropping. This makes it great for beginners.
Publish your pricing tables anywhere on your site with shortcodes. You can even customize the size and color of the tables.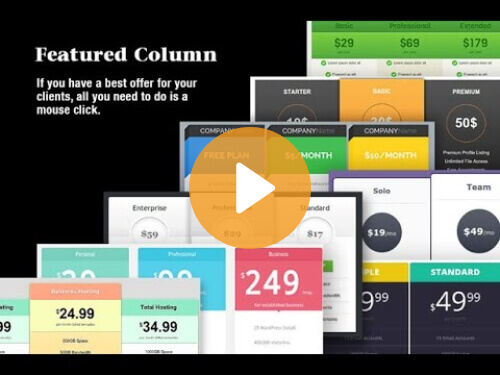 This plugin lets you make a sleek video grid for your sight, complete with responsive lightbox viewing so visitors never have to leave your site. Even with the free version, you can add unlimited videos to a grid. You can even edit videos within the plugin.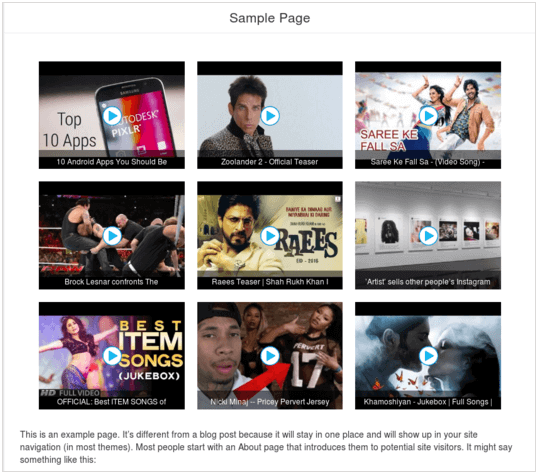 With the pro version, you can add multiple video grids with unlimited videos, add descriptions, use several video types, and customize the video thumbnail. Overall, this plugin offers a lot of cool features so you can add a beautiful video grid to your site.

Have you been looking for a way to make a sleek portfolio on your site? Check out this new plugin. Display your work, clients, and team in an elegant way.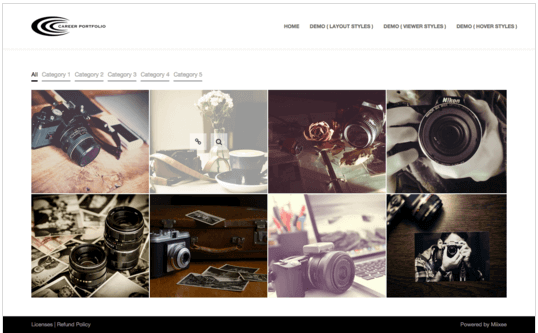 While the free version offers only one layout style, the premium version offers several, letting you customize the look even more. Both have responsive design, an intuitive composer, and are user-friendly. In addition, customers rave about the developer's customer support.

The name of this plugin is pretty self-explanatory. It lets users create custom login (admin or client) pages that support the branding of their business. No longer do your customers need to go to the generic, un-branded WordPress login page.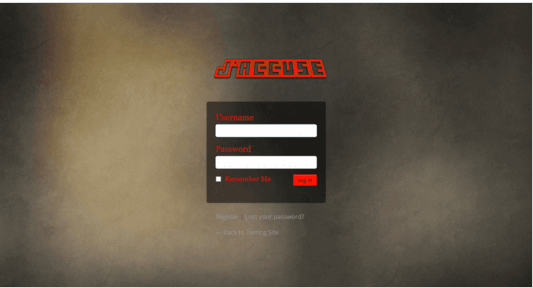 The great thing about this plugin is it offers unlimited ways to customize. It's easy to use, too, and beginner-friendly. Purchase the premium version to access all features.

This is another plugin people are raving about. It's easy to use and produces a beautiful result. This plugin lets users create a sticky bar displayed at the bottom of a post containing the post's category, title, author, time to read, share buttons, and next/previous post links.
It's a great way to keep your readers invested in your site. Also, it's super light and won't slow your site down.
If you want to learn more, WP Beginner has a great article on using Swifty bar.

Having a presence on social media sites like Facebook can help your site reach more people. This plugin allows you to add a box to your site containing a preview of your Facebook page.
This plugin is easy to use, completely customizable, and your Facebook page can be inserted anywhere on your site using a widget, shortcodes, or PHP directly in your theme. You can even display your Facebook feed, if you'd like.

This free plugin lets you put customized notification bars on your website pages. This is great for marketing promotions, alerts, and encouraging visitors to click to other pages.
It's simple, lightweight, responsive, and fully customizable. Users are even able tailor what visitors coming from Google or Facebook see, compared to other visitors.

This plugin is really cool and definitely worth checking out. Video backgrounds can be really sleek and are used on some of the top sites (Airbnb, Vimeo, Kickstarter). Having a video background can set your site apart from the rest and show your visitors what your business is really about.
This plugin lets you create a video background for free. You can make the video span the entire body of your site, or just the header. Choose whether to overlay text, loop the video, or allow audio.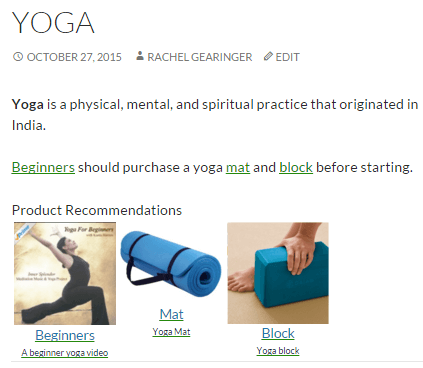 CM Contextual Product Recommendations adds elegant contextual product recommendations to posts and pages. The plugin works by allowing the site administrator to create a log of product recommendations.
Each recommendation shows up if certain keywords are in a post or page. Administrators are able to choose what is recommended and where it shows up on their site.
This plugin makes it easy to direct customers to product recommendations while you are on a subject related to the recommendation. Choose to put the product recommendations anywhere in the post and choose how many products you want to recommend. Users can even decide which recommendations appear more often.
This plugin allows users to generate a catalog of map routes and trails with points of interest (locations). You can display pictures and descriptions with each location.
Site visitors can see the elevation and temperature at different locations. In addition, you can create a route using a KML file from your device or upload a route from the plugin to your device.
This plugin allows you to create custom pop-up banners for your site. You can use these pop-ups to show promotions or specials for campaigns you schedule. Choose images displayed within the pop-up and where the pop-up appears on the page. Then, you can see whether the pop-up works with statistics.
This plugin lets you add a table of contents to pages and posts for easy site-viewing. The table of contents can be added anywhere with a simple shortcode. In addition to the freedom to choose where this table of contents goes, users can also customize with different sections and headers.
This way, the plugin can suit your individual site.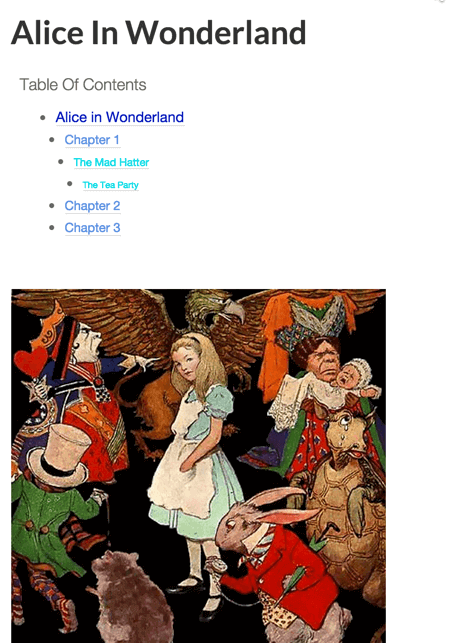 Check them out and let us know what you think!
Check CreativeMinds WordPress plugins collection. All optimized to work without loading your WP site
Conclusion
Plugin developers are constantly developing ways to approach old (or new) problems. It is worth checking out some of these new, high-rated plugins to see if they can make your site even better than it is now.