WordPress Product Recommendations Plugin Description
The Contextual Product Recommendations Plugin lets you add a related products widget to any post on your WordPress site. This related products WordPress plugin makes it easy to recommend products and refer blog readers to them from your store.
Recommendations Widget

This product recommendations plugin lets users show products and related items on any page or post within WordPress.

The product recommendations can act as a cross-sell products widget and create a database of related products for users to see.

Recommended Products Showing at the Bottom of the Post
Two Ways of Using The Plugin
Show widget at the bottom of every page – Add the recommendations widget to the end of selected post types by looking for specific words.

For example, add recommendations on all posts, but not pages, everytime the word "Dark Side of The Moon" appears.

Show anywhere and filter by categories – Show only recommendations of specific categories by adding a configurable shortcode anywhere.

For example, suggest products of the category "Music" in album reviews.
Product Recommendation Plugin Appearance
Customize Visuals

Choose between a fancy slider and a classic table view for your recommendations.

Customize text labels and size, as well as colors, and adapt the widget to your site's identity.

Widget with big icons vs widget with small icons
The Product Recommendations plugin also lets you create categories and filter products shown in the product widget based on the selected category.
Product recommendations can show up below your post, or anywhere within the post content by using a simple shortcode. The product recommendation is shown in three ways:
Recommendations Widget – A widget which includes several related product images. The product images are linked to the product page on your WordPress site or an external site. See an example here.
Linked Terms – Each term associated with the product within the post can be linked to a product page or an external site link. Each product can have an unlimited number of terms and synonyms associated with it. Once a term is defined, the recommendation for the product is shown in the post, when the term appears in the post.
Affiliate Code – You can also include an affiliate code in the product URL to earn commission on external sites.
Control Each Page

Want to go beyond default settings? Change the widget's content on each page.

Alternatively, disable it altogether on a specific page.

Options for each page
Contextual Terms for Product Recommendations
Product Term Definition

Contextual terms for product recommendations are defined using a primary term and synonyms. You can define an unlimited number of synonyms per product and one primary product term.

When the primary or synonymous terms are found within your content, the product will be shown in the widget.

Product Term and Synonyms Definition Settings
If there are too many relevant products which can appear in the widget of a specific post, the plugin will randomly pick the amount of products that can fit into the widget based on user settings while giving priority to products with higher weight.
You can filter the product recommendations by using categories. When limiting the products shown in a specific post to a category, only certain products which belong to that category will appear in the post.
Product Recommendations Plugin Use Case Examples
Bloggers – Promote brand sponsor products in your blog posts and start generating revenue.
Affiliate Sites – Easily showcase affiliated products via terms, inside article products or widgets.
Using the Product Recommendation Plugin for WordPress
Content Related Products – Show product recommendations based on context
Earn Affiliate Commission – Promote external products and receive affiliate commission
Easily Promote Your Own Products – Promote your own products on your blog posts
Conversion Reports – Show reports on each product's performance
Product Recommendation Additional Resources
Product Recommendation Plugin Related Products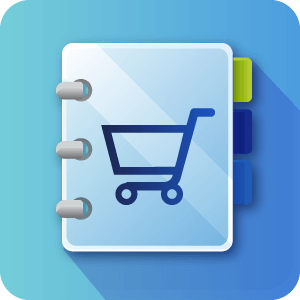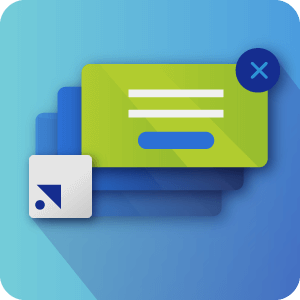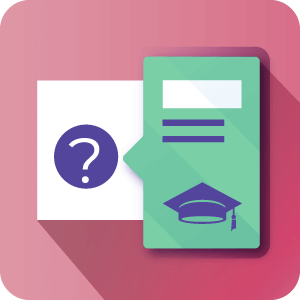 Product Recommendation Plugin Basic Features
Add related products to your posts
Unlimited number of products
Adjust Related Products widget style
Product Recommendation Plugin Pro Features
Please check the user guide to learn more about this plugin.
| | |
| --- | --- |
| | Multiple product for each term – Supports multiple products per term. |
| | Synonyms Support – Use keywords and terms to promote a product. Each product can have a primary term and all related synonyms. |
| | Control Widget Visual – Change text content, size and color |
| | Two Templates – Choose between the fancy slider and the classic table |
| | Control Widget Placement – Turn the product recommendations widget on and off within specific posts |
| | Categories – Filter recommendations based on a specific product category |
| | Product Weight – Define 'weights' for products to show specific products more often than others |
| | Widget Design – Easily customize the widget look and feel |
| | Custom Post Types – Supports custom post types |
| | Term Links – Add a link to the product page or to an external resource from any term associated with the product. This is a great way to generate affiliate income. |
| | Widget Location – Place the product recommendations widget anywhere within post |
| | Reports and Statistics – Statistics and reports for each product's performance (views / clicks) |
| | Product Title and Description – Add a description for each product. This will appear below the product image in the related products widget. |
| | Export and Import – Export and import products between your WordPress sites. |
Product Recommendation Frequently Asked Questions
Please check the user guide to learn more about this plugin.
Can I use more than one keyword for each product?
Yes. You can use one main keyword for each product but also associate the product with unlimited number of synonyms.
When the keyword or synonyms are found in a post the product will be shown in the promoted products widget.
Can I customize the widget to match my WordPress theme?
Yes. The product recommendations widget can be easily customized from the plugin setting.
This includes setting the style (slider or default), font size, font color and also the background color for the widget.
You can also define where to place the widget in each post.It can be placed at the bottom of each post (default) or anywhere within the post content using a shortcode.
Can I add unlimited synonyms for products?
Yes. Each product can have one term but an unlimited number of synonyms related to the term.
Each of the synonyms can trigger the product appearance in the widget once found in the content of the post.
How many products can I add per post?
In the plugin setting you have an option to define the number of rows to show for each post and by doing this to define how many products will show up.
Each product also includes a weight parameter allowing you to give specific product higher priority over other products.
Can I promote products which are found on external sites and add an affiliate code in the link?
Sure. You can add an affiliate code to the link of each product.
Product Recommendation Plugin Demo
| | |
| --- | --- |
| | This site demonstrates how an article about hiking equipment can include product recommendations at the bottom of the articleFirst Example – Hiking Products |
| | This site demonstrates how an article about music instruments can include product recommendations at the bottom of the articleSecond Example – Music Products |
Product Recommendation Image Gallery
Back-end Gallery
Customer Reviews for the Product Recommendation
We used this to promote our products on our new site and the results were great! Quick and helpful support should you run into any issues.

great plugin and great support

great plugin and great customer support, I requested a particular functionality and they immediately implemented it. Love this plugin, thanks.

We used this to promote our products on our company blog and it works as described. We had an issue with the shortcode integration and support was quick to resolve this!
Product Recommendation Release Notes
Version 1.1.5 30th July 2020
Added a new param in which can be select the specific product which will appear in the widget by their ID
Attached hyperlinks to the product featured images
Version 1.1.4 15th June 2020
Fixed bugs with support for WP latest version
Added support for slider display
Added support for display items by category
Added support for removing content parsing
Version 1.1.3 25th Sep 2019
Added support to multiple synonyms with products
Version 1.1.2 2nd June 2019
Feature: Added attribute category to the [cm_product_recommend] shortcode
Bug: Added missing Export/Import functionality
Updated the Licensing Package
Version 1.1.1 12th June 2017
Updating licensing package
Version 1.1.0 06th Mar 2017
Added the option to Add Product variants
Product Variants can be assigned to products allowing to display multiple products for one word
Version 1.0.13 04th Aug 2016
Update licensing version and dashboard
Version 1.0.12 28th June 2016
Added the option to turn off the statistics
Version 1.0.11 22th May 2016
Update licensing version and dashboard
Version 1.0.10 12th April 2016
Updated the dataTables.js library
Fixed the problem with saving the CustomPostTypes
Version 1.0.9 20th March 2016
Updated licensing api support.
Version 1.0.8 25th Feb 2016
Added automatic updates from plugin dashboard
Replaced plugin admin interface including license activation and userguide
Version 1.0.7 09th feb 2016
Added statistic and reporting module
CSS fixes
Version 1.0.6 01th feb 2016
Version 1.0.5 13th Dec 2015
Minor Changes in licensing system
Version 1.0.4 20th Nov 2015
Fixed the mb_stringtolower
Fixed the bug with the link in the notice
Added the Non-SSL option to licensing
Removed the "AddOns" tab when not needed
Version 1.0.3 19th Nov 2015
Ensured the WordPress 4.4 compatibility
Small fix to the licensing package
Version 1.0.2 11th Nov 2015
Removed the parsing in the text areas
Removed the parsing in the style blocks
Fixed the bug in the BuddyPress group creation/editing
Changed method of using Synonyms
Version 1.0.1 22nd Sep 2015
Version 1.0.0 20th Aug 2015