Google Maps Locations Plugin Description
The Google Maps Locations plugin allows users to place a location or point of interest on a Google map together with relevant information for this location such as description, images, video, searchable markers, and full address including zip code.
Showing Locations on a Google Map

This WordPress Google Maps plugin displays all locations on a Google map as well as a separate map for each location on the location detailed information page.

Maps with locations can be embedded within any post or page using shortcodes.

Google Map Showing All Locations
Customize WordPress Location Finder Icons Based on Location Category or make them Specific for each Location
Selecting Map Location Icon

The Maps plugin allows each location to have it's unique icon based on the category it belongs to or a specifically set icon for a specific location using Google Maps navigation icons or your own uploaded icon.

Showing Unique Icon for Each Location Type
Support Store Locator, Restaurant Guide, Mapping and more
Location Finder Support

The interactive WordPress mapping plugin supports location finder, shows all locations in a directory using a mapping system.

It can support several use cases including a store locator system, point of interest exploration, restaurant guide, schools atlas and more.

Showing a Tooltip on Map with Store Location and Information
Searching map locations can be done by zip code or any other relevant filters which are set by admin.
Importing and Exporting Locations for the WordPress Mapping Plugin
The Google maps location finder plugin supports importing and exporting map locations.
You can import and export from KML format and move the map locations between sites . You can also import from a csv file based on a specific format we included in the plugin
Showing Location Information On the Maps WordPress Plugin
Single Location Information

The maps WordPress plugin can display the location information in many ways. It can show a popup info box when clicking on the map markers or it can take user to the location page where you can place additional information including images. It can also do a combination of both based on the plugin settings.

Post Showing Location with Additional Details
Using WordPress Google Maps Location Manager Plugin
Google Maps Mapping – Use Google Maps integration and Google Maps navigation to place your location
Map with all Available Locations – Show an interactive map with all locations each having its own icon
Advanced Search Support – Search map locations by keywords, zip, address or browse by categories
Store Locater Solution – Use our interactive map plugin as a store location solution
Search by Distance – Search by distance from a zip code to show all relevant location
Using with the Google Maps Routes Manager
Using the location manager together with the routes manager plugin allows you to build a business catalog and show all businesses location on a map together with Google map locations.
Using with the Business Directory with the Maps Plugin
Using the location manager together with the business directory plugin allows you to combine both routes and trails and map locations on a signle map.
Location Manager Localization and Supported Languages
Locations Map Localization

All frontend labels can be easily changed to any language so the user interface will speak your language. This also includes adjusting the terms used to match your use case.

Location Plugin Labels Settings
Location Manager Additional Plugin Resources
Google Map Locations Plugin Basic Features
Place a location on a Google Map
Add description and images for each location
Show all locations on the index page showing one map for all locations
Supports Google Maps navigation
Google Map Locations Plugin Premium Features
Please check the user guide to learn more about this plugin.
Locations display templates – Choose between several display templates to support use cases such as store locator, store list, point of interest and more.
Import and Export Locations – Import and export locations using KML, GPX or CSV format.
Categories – Place locations in categories and assign a unique icon for each category.
Location Icon – Override location category icon with a unique icon per each specific location or upload your own icon.
Images and videos – Images and videos can be added to each location
Shortcodes – Several shortcodes are supported. Shortcodes can be embedded in posts and show a single location, a map with all locations in a category, and more.
Tags – Tags can be added to locations and allow filtering of locations
Search – Location description, zip code, address and locations name can be searched by keywords.
Search by Radius – Support for searching a defined radius from a postal code in any country. Can use the web browser's geolocation API.
Access control – Set which role can create or view locations.
Translate text labels – Modify all text labels in the plugin.
User Dashboard – Allow user to see all their posted location in a dashboard. Let him add new locations or control the status of existing .
Moderation and Notifications – Let admin moderate user location postings. Send notification to admin when a new location is posted and help for moderation and for user when location is accepted.
Weather information – Weather information is shown near each location.
CM Maps Routes Manager integration – Integrates with the CM Maps Routes Manager plugin to show both locations and routes on a joint map.
Business Directory – Integrates with the Business Directory plugin to show all businesses as location on one map.
Map Location Manager Editions and Pricing
| | | | | |
| --- | --- | --- | --- | --- |
| Feature | Basic | Pro | Deluxe | Ultimate |
| | Free | $39 | $59 | $99 |
| Place Locations on Google map | | | | |
| Add description and images to each location | | | | |
| Show all routes on a map | | | | |
| Location display templates | | | | |
| Import and export from CSV/KML/GPX | | | | |
| Categories Support | | | | |
| Tags Support | | | | |
| Search location using zip, radius and text | | | | |
| Shortcodes support | | | | |
| Weather information | | | | |
| Customize Labels | | | | |
| Access Control | | | | |
| Set icon per each location | | | | |
| Location moderation and notifications | | | | |
| Routes Manager plugin included | | | | |
| PeepSo integration addons included (routes+locations) | | | | |
| Routes Custom fields addon included | | | | |
| | Free | $39 | $59 | $99 |
Map Locations Glossary Additional Addons and Modules
The following is a list of additional modules and addons which can be installed together with the Map Locations plugin to provide additional functionality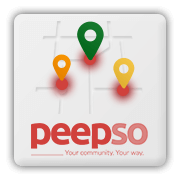 CM Map Locations PeepSo Integration Addon
$29.00
Integrates the locations manager plugin with PeepSo social network. This plugin adds the ability for PeepSo community members to create and discuss map locations and point of interest. Administrator can moderate locations before they appear
Location Manager Related Plugins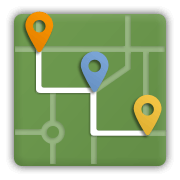 CM Maps Routes Manager
$39.00
Draw map routes and generate a catalog of routes and trails with points of interest using Google maps.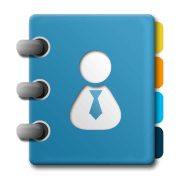 CM Business Directory Pro
$39.00
Build online business directory. Let WordPress users post and manage listings. Includes payment support.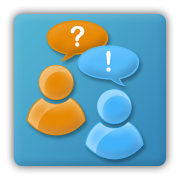 CM Answers Pro
$39.00
Mobile responsive discussion forum that allow members to post questions, answers and comment. The Best WordPress Q&A module!
Map Locations Frequently Asked Questions
Please check the user guide to learn more about this plugin.
Map Locations Demo
Customers using the Map Location Manager
Map Locations Image Gallery
Version 1.7.1 11th July 2017
Fixed CSS issue in the index page layout.
Version 1.7.0 6th June 2017
Added shortcode information: my-locations-table
Introducing new image upload method that doesn't require Media Library access nor upload_files capability from the regular users.
Added option to prevent mouse scrolling on the map until user click it.
Version 1.6.2 6th June 2017
Updated licensing package.
Changes related to the PeepSo addon.
Version 1.6.1 25th April 2017
Fixed filtering by author in a map shortcode.
Version 1.6.0 13th April 2017
Added moderation and notifications features.
Added media library access option.
Added option to choose the location's icon size.
Added option for the location title label.
Added new shortcode: my-locations-table
Closing info window when escape key pressed.
New organization of the settings page tabs.
Changes related with the Peepso integration addon.
Version 1.5.0 6th April 2017
Added new parameters for the map shortcodes: mapwidth, mapheight, width.
CSS improvements.
Version 1.4.1 30th March 2017
Fixed issue with the geolocation timeout.
Version 1.4.0 14th March 2017
Added option to not embed the Google API to avoid conflicts with the Geodirectory.
Added markers clustering for index map.
Added API configuration check button.
Version 1.3.4 24th Jan 2017
Fixed remote connections issue.
Version 1.3.3 9th Jan 2017
Version 1.3.2 26th Oct 2016
Fixed issue with importing CSV file.
Added new column to the CSV file to import the categories list.
Version 1.3.1 30th Sep 2016
Performance optimization improvements
Version 1.3.0 30th Aug 2016
Added searching by ZIP code with a radius parameter on the index page.
Added an option to use the web browser's geolocation API to search by the ZIP code.
Added an option to change the default location marker icon.
Fixed a JS error.
Version 1.2.5 27th July 2016
Updated licensing api support..
Version 1.2.4 20th June 2016
Fixed bug with inserting images to the location.
Version 1.2.3 15th June 2016
Added option to show current user's location using the browser's Geolocation API.
Added new parameters for the cmmrm-cmloc-common-map: path=1 and categoryfilter=1.
Fixed CM Business Directory map shortcode.
Version 1.2.2 8th June 2016
Fix bug in integration with the business directory
Version 1.2.1 3rd June 2016
Fixed issue with including page templates from child theme.
Fixed issue with map not being displayed on the edit page.
Version 1.2.0 2nd June 2016
Added CSV import feature.
Version 1.1.2 1st June 2016
Added option to show map on the index page for CM Business Directory Pro plugin.
Version 1.1.1 25th May 2016
Added option to change the default map type: roadmap, satellite, terrain, hybrid.
Added option to set the custom map icon URL for the CM Business Directory Pro plugin categories.
Display adjustments.
Version 1.1.0 24th May 2016
Fixed bug with pagination
Fixed licensing dashboard
Version 1.0.18 19th April 2016
Fixed PHP error.
Fixed is_home issue.
Fixed settings issue.
Version 1.0.19 28th April 2016
Fixed settings issue.
Fixed issue with adding image to location.
Fixed PHP bug.
Fixed is_home issue for some themes.
Version 1.0.17 13th April 2016
Fixed issues related to new WordPress version 4.5
Version 1.0.16 5th April 2016
Added support for phone number
Added support for location website address
Version 1.0.15 20th March 2016
Updated licensing api support.
Version 1.0.14 1th Mar 2016
Fixed the licensing issue causing the AJAX didn't work.
Version 1.0.13 7th Mar 2016
Added option to use rich text editor or simple editor for the location description.
Version 1.0.12 3rd Mar 2016
Added search by zip and state
Version 1.0.10 01th Mar 2016
Fixed bug after last version preventing map from showing
Version 1.0.8 25th Feb 2016
Added automatic updates from plugin dashboard
Replaced plugin admin interface including license activation and userguide
Version 1.0.4 22nd Feb 2016
Integration with CM Business Directory.
Added new shortcode cmloc-business.
Added user uploaded icons per location.
Version 1.0.3 25th Jan 2016
Added new parameters to the map shortcode. Made category param optional.
Displaying paginated locations list in the map shortcode.
Updated licensing api support.
Version 1.0.2 24th December 2015
Added option to choose page template for the front-end.
Added option to change the index page ordering.
Added option to include location description in the tooltip.
Added option to show tooltip when clicking on the list.
Version 1.0.1 24th November 2015
Added notification when widget is not placed in sidebar
Added notification when Google API key is not set
Plugin First Release 18th November 2015