Location Manager Custom Fields Add-on Description
The CM Location Custom Fields Add-on for WordPress supports adding custom fields for each location page created with the CM Location Manager.
Describe and review locations!

The admin can create as many custom single-line fields, multi-line areas and 5-grade scales as desired.

This versatility enables fields such as Features, Highlights, Fun Factor, Cost-benefit, Parking Spot, Open Hours, Humidity, Danger Level, and much more. The locations can be filtered by the custom 5-grade scale fields as well.

With Location Manager Custom Fields, even big collection of locations can be organized in the best way possible.

Location page with custom fields
Use Examples
Restaurant Review – Add the 5-grade scale fields "Cost-benefit", "Quality", "Service" and a multiple line field "Review" to inform your readers about the venues you've visited. Just like Yelp or Google Maps!
Traveling Blog – Add the text field "Tourist Tips" to help fellow travelers. Then, add the fields "Accessibility" and "Best Time to Visit" for the complete service.
Journal – Add the text field "Best Memories" to locations that made a good impression on you.
And much more!
Location Manager Custom Fields Posting Prerequisite Plugin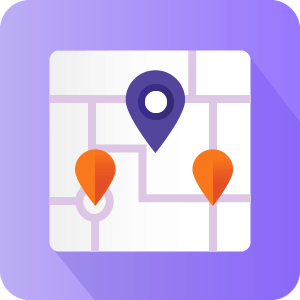 You need to have the CM Location Manager pro plugin installed before using this add-on.
Using with the Google Maps Routes Manager
Using the location manager together with the Routes Manager plugin allows you to combine both routes and trails and custom map locations on a single map.
Using with the Business Directory with the Custom Maps Plugin
Using the location manager together with the Business Directory plugin allows you to build a business catalog and show all businesses locations on a unique map together with Google map locations.
Location Manager Localization and Supported Languages
Locations Map Localization

All frontend labels can be easily changed to any language so the user interface will speak your language. This also includes adjusting the terms used to match your use case.

Location Plugin Labels Settings
Location Manager Additional Plugin Resources
Location Manager Custom Fields Features
Highlight What's Important for You – Create as many custom fields as necessary and enrich you locations with data that's relevant for you and your audience.
Rich Locations – Give a new dimension to the locations you mark – make notes, remember histories, review experiences. Every location can be customized, granting power to organize everything neatly.
Three Types of New Fields – Use single-line fields, multi-line areas or 5-grade scales as custom fields to input all kinds of different of information.
Custom Filters – Search and refine your locations based on custom 5-grade scale fields you create.
Location Manager Custom Fields Gallery
Front-End
Back-End
Location Manager Custom Fields Frequently Asked Questions
What is the benefit of this add-on?
This add-on allows you to make your locations much more customized to your needs by adding custom information to your maps descriptions and rankings.
What kinds of fields can I create?
You can create three kinds of custom fields:
Single line text – Ideal for simple information.
Multi-line text – Ideal for longer texts.
5-grade scale – Shaped as starts, this ranking is ideal for any kind of review.
Is there any limit to the number of custom fields?
No, you can create and tailor the custom fields as you need.
Can I filter the locations by custom fields?
Yes, you can filter locations by 5-grade scales. So, for instance, if you created the fields "Beauty", "Cost-Benefit" and "Fun Factor", you can filter all you locations based on the values of each.
Location Manager Custom Fields Related Add-ons
Location Manager Related Plugins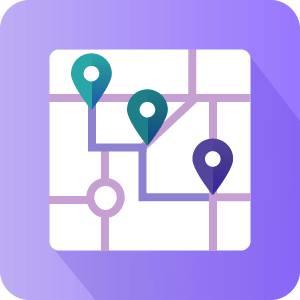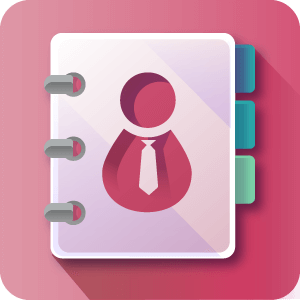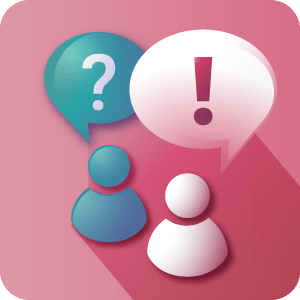 Location Manager Custom Fields Changelog
Version 1.1.8 from Jan 2nd 2021
Added support to dropdown (single and multiple), radio and checkbox fields
Version 1.1.7 from Nov 15th 2020
Bugfix related to fetch custom fields
Version 1.1.6 from Oct 8th 2020
Bugfix related to save custom fields
Updated package 1.9.0
Version 1.1.5 from June 8th 2019
Removed custom fields label from single page if value is empty
Updated package 1.8.9
Version 1.1.4 from Dec 5th 2018
Update license package
Fixed custom fields value issue in backend
Version 1.1.3 from June 10th 2018
Fixed bug with the star grade filter not working on the index page.
Added wp filter.
Updated licensing support.
Added new custom field type: grade scale.
Fixed issue with displaying custom fields for locations.
Version 1.0.0 from May 17th 2018