When it comes to building your website, which content management system (CMS) will work better for you, WordPress or Wix?
This is a question repeatedly asked by aspiring website owners, and the answer ultimately boils down to what you are looking to get out of your website.
From the title, you can guess what our preference is, though Wix does have some benefits that may seem more appealing depending on your experience and website goals. Benefits such as:
·All-in-one website builder
·Beginner friendly drag-and-drop website building
·Dedicated customer support staff
·Hosting and technical maintenance automatically provided
Basically, Wix is a great option for someone who wants an easy way to create their website quickly, and who doesn't have long-term intentions for growth or mind lacking total control.
But for those who want to take a more serious approach and don't mind putting in the work for their website, then WordPress is without a doubt the way to go.
Although before we go into the whys, it should be mentioned that there are two versions of WordPress out there, the self-hosted WordPress.org and the hosted-for-you WordPress.com. This article compares Wix specifically to the self-hosted WordPress.org variant. You can look here for WordPress' explanation of its two different versions.
Why Choose WordPress?
1) Host your own Website
WordPress is a self-hosted platform, meaning you own any website you create in its entirety. It also means you get to choose which hosting company you want to use to get your website running, and gives you the ability to switch between web hosts at will.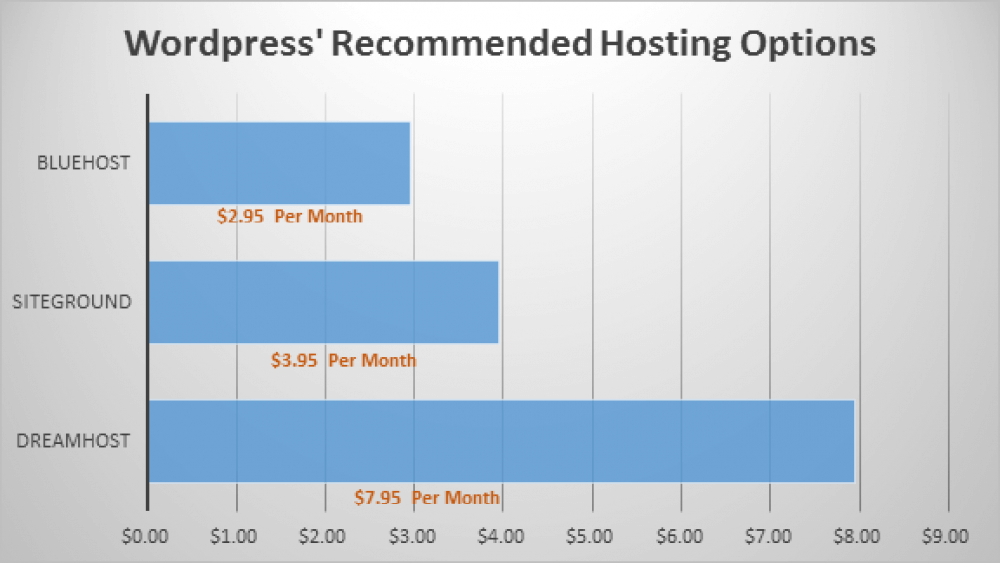 On the other hand, Wix must host your website for you, so while you don't have to search for a hosting company yourself, you're stuck with the one you are given. If your website starts running slowly due to poor hosting, or if you want to transfer your website's data to another domain down the road, you'll be out of luck.
2) It's the Most Widely Used CMS Around
29% of the internet runs on WordPress, and its popularity means that there are countless resources and online communities dedicated to engaging with and building upon the platform.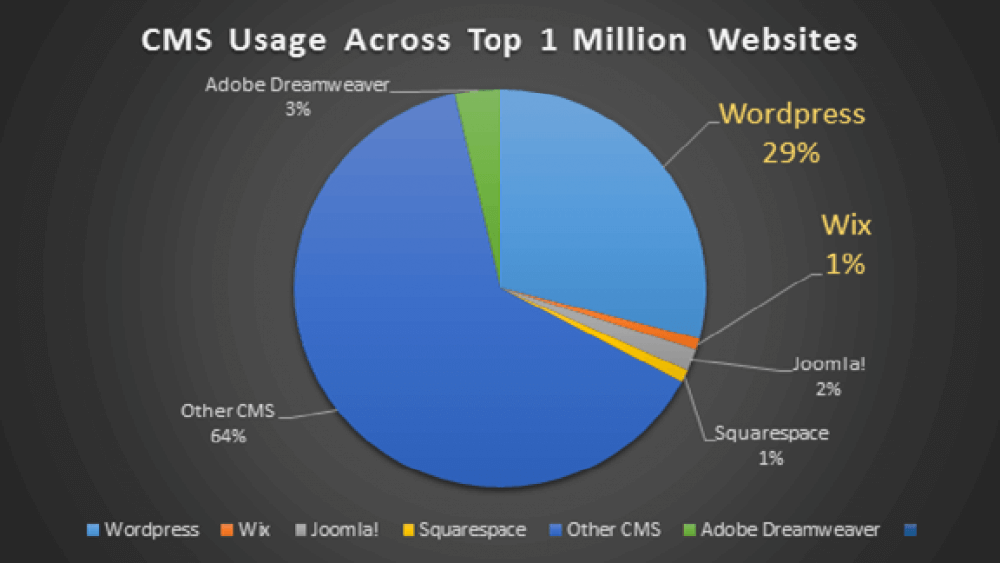 This means that when you come across a problem with your website, there are dozens of tutorials, guides, and forums where you can seek specific help and find fast answers for whatever your issue may be.
3) Much more Flexibility


This is a big one.
WordPress is an open source CMS, allowing anyone to access its code to make their own themes and plug-ins, and after they can share their creations with the rest of the WordPress community. This puts an overwhelming number of tools in the hands of WordPress users to create and customize their websites with.
Meanwhile, Wix only allows the use of tools and apps that are created by the Wix development team and integrated into their website builder. The resources available with Wix are ever growing, but they simply can't compare to the vast quantity of uniquely helpful tools constantly being developed by the massive WordPress community.
4) Way more options for your website's design
There are thousands upon thousands of premade and user created WordPress themes to choose from, many of which are free, with other premium themes available for purchase. Even better, any WordPress theme can be modified and adjusted through coding to get that exact look your website needs.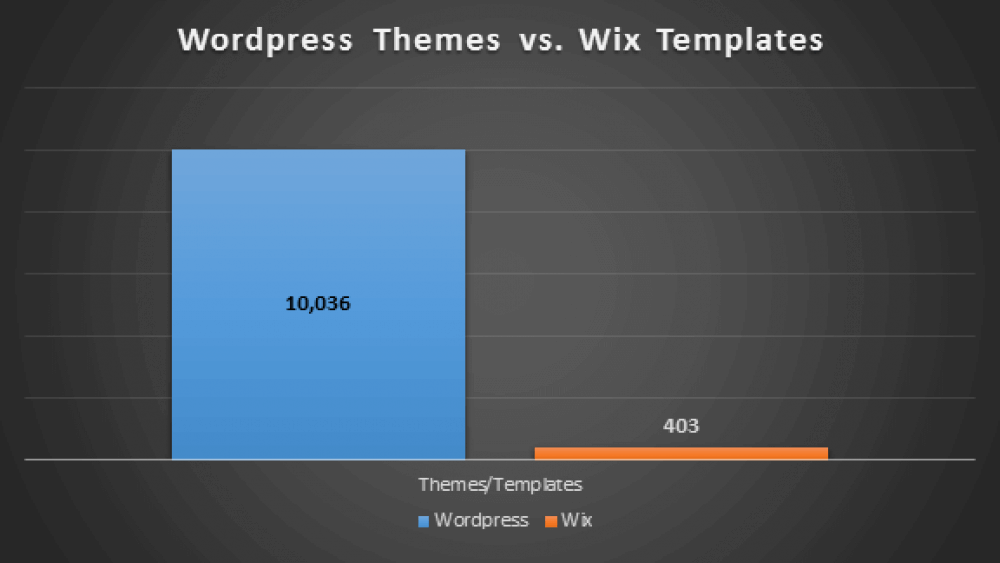 When building a website with Wix, you will have over 400 website templates to choose from, but you can't access the code or make any specific changes to these designs.
5. Your Site Design can be Changed
One of the most restricting aspects of a Wix built website is that once you choose a template, that's the one you are stuck with forever.
With WordPress you can readily switch between themes as many times as you want without seriously affecting the content already present on your site. You may have to make some format adjustments to better fit your content to a newly chosen theme, but that aside, WordPress users are free to modify their website's design to their heart's content.
6) Plug-In Support
As mentioned, WordPress allows for the coding and creation of plug-ins that give its users an incredible number of tools to customize and control their website with.
Wix doesn't use plug-ins, but offers apps to help manage their websites instead. There are hundreds of apps available, but they are exclusively made by the Wix development team, so there are a lot less to choose from.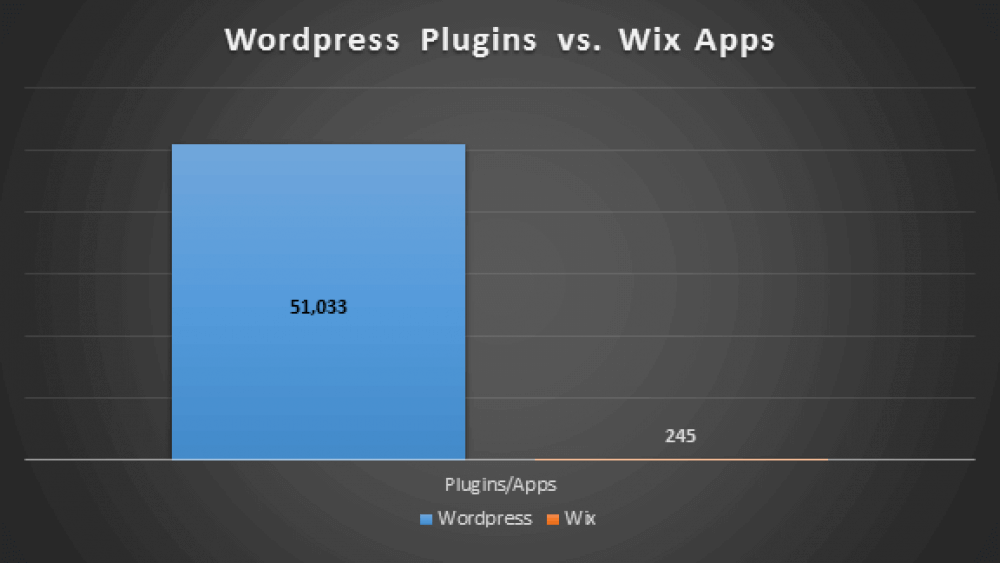 There are currently over 50,000 WordPress plug-ins out there, however, it's important to note that because of their sheer volume and the fact that anyone can create a plug-in, not all are well made or well supported—so care must be taken when looking for which ones to use
The growing demand for quality plug-ins has prompted many businesses to erupt in this booming marketplace, with companies like CreativeMinds offering professionally developed plug-ins for both free-use and purchase, making reliable sources of effective plug-ins much easier to locate.
7) Better SEO Management


There's little benefit to building a website if nobody can find it, and search-engine optimization (SEO) is another area where WordPress shines.
WordPress is very SEO friendly, with multiple SEO features built into it off the bat. Of course, you will still need to make sure that you maintain good SEO practices across your website, but even if that is a concern there are ample plug-ins available to help optimize your website and improve its search rankings.
In contrast, Wix presents very limited SEO features. You can still add title descriptions to your pages, include alt-text in your images, and generate a sitemap, but aside from that there isn't much more you have control over.
8) Best for Blogging
While you can create a nice looking blog on either CMS, WordPress was created first and foremost as a platform for blogging and it really does show.
Once you start your website, creating blog posts is intuitive and straightforward as can be. You are able start blogging as easily as you would write in a word document, and can effortlessly embed different forms of media, like images and videos, directly into the content.
Managing blog posts is a cinch as well, with options to define publication dates for your blogs to be posted, the ability to assigns tags and categories to your posts, and much more.
9) Can Cost you Less
A WordPress website will always cost you an ongoing hosting fee, and the initial cost of setting up your domain. After that you're free to run with your site by using the free themes and plug-ins available to you, by coding the website on your own, or you can purchase premium themes and plug-ins to assist you in your website's creation and management.
If you are tech savvy and want a more hands on experience with building and designing your website, you can save yourself some money and still end up with a professional grade website through WordPress.


Wix does offer a free version of its website builder, but it comes with mandatory advertisements and you don't have any control over your domain name. The premium versions of Wix cost $5 to $25 per month depending on what plan you choose, and while many of its apps are free, they often have limitations unless you upgrade to their premium version.
10) Support Multiple Users on One Site
When a website is created through Wix, the account which created it is the sole contributor and manager.
With WordPress, you can allow multiple accounts to modify a website, and can even assign different roles for each account. For example, if your website has a blog and you want to hire writers to create content for it, you can give them limited control so that they will be able to publish blog pages while restricting their access to the more vital functions of your website.
Conclusion


While Wix has its share of impressive features, and it is exceptionally well-suited to those who want a website but lack the technical knowledge and patience to learn how to build it, WordPress' nearly limitless potential for customization and control steals the spotlight for anyone who is serious about creating a successful website.
There will be more work involved when you take the WordPress route, but the rewards are all the greater when you do.