WordPress 404 Improvement Console WordPress Plugin
Fix every 404 error, protect your WordPress website from hackers and increase user retention! 404 Improvement Console is the best solution to manage those pesky "Page Not Found" issues – all while directing users to active and relevant content.
The 404 fix solution also protects your WordPress site from hackers, spam bots and scanners attempting to crash your site with DDoS (denial-of-service) attacks.
Use this WP error fix plugin to manage redirections, automatically ban suspicious IPs and add unique content to each 404 URL page.
Ban Suspicious IPs

Don't waste time locating and dealing with attackers and spambots: block them automatically.

Every time a machine accesses pages you choose, its IP will be registered and prevented from accessing the URL again.

Example message seen by blocked user
Customize the message banned hackers and scanners will see.
You can also whitelist any number of IP addresses as well, so all your tests can be performed without hassle.
Exporting Banned IP List
You can export the list of banned IPs at any time, with a single click. Even better – the format makes it easy to add them to the server's .htaccess file.
If you are also using the Search Console Plugin for WordPress, the export will include addresses from both plugins.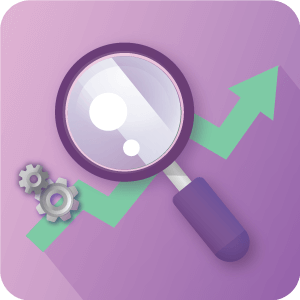 Unique error message in 404 URL

Give Users Suggestions

For each 404 error page, you can add unique HTML, with text, links and images.

This is extremely useful to suggest relevant content to users and keeping them on your site. Don't let them lose interest!
Redirection
Manage all WP site redirects from a single dashboard.
The 404 Improvement Console works as a sturdy solution to redirect users who reach specific 404error pages.
Monitor Each 404 URL

The volume graph shows how many error pages were accessed over time.

Filter the graph by date and take control of your security.

Graph showing 404 URL access count
Using the 404 Improvement Console Plugin
Redirect User – Send users that reached a certain 404 page to a specific internal URL
Unique Content – Add specific HTML, including images, links and videos, to every 404 error page
Ban Users – Automatically ban IPs that reach determined pages with the issue
Monitor Errors – Track every instance of users reaching a 404 URL page
404 WordPress Console Use Case Examples
Site Protection – Identify and automatically ban IPs involved in suspicious activity, such as repeated and automatic attempts to reach certain pages
Boost Performance – Get rid of problematic traffic and use your resources for higher quality users
Guide Users – Add a list of links to specific error pages, depending on what users were trying to access.
Redirect Users – If users are constantly reaching a problematic page, you can direct them to an active one
404 Fix Console Additional Resources
404 WordPress Console Related Plugins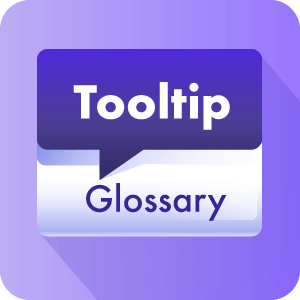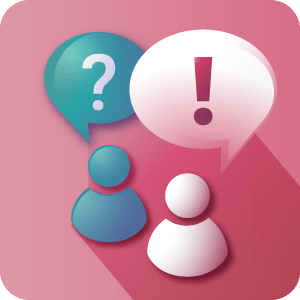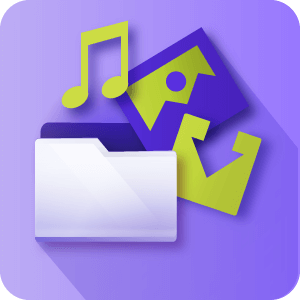 WordPress 404 Fix Console Plugin Features
Please check the user guide to learn more about this plugin.
| | |
| --- | --- |
| | Protect Website – Boost your site security and prevent costly DDoS (Distributed Denial of Service) attacks |
| | Redirect Users – Improve user experience by directing visitors to an internal URL based when they reach certain pages with issues |
| | Unique Content – Add different images, links and videos to each error page and guide users |
| | Redirect Users – Add a redirection to every problematic page |
| | Suspicious IP List – Track every IP address as they perform suspicious activities |
| | Block IPs – Choose to ban or allow each IP addresses that reached specific pages |
| | Whitelist IP – List IPs that should not be banned, such as the ones you use for testing |
| | Clean Interface – Manage all rules from a single dashboard, and create them quickly by using shortcuts |
| | URL Log – Review how many times and when was the last time each URL page was accessed |
| | Error Graph – Track the occurrence of 404 errors over time by viewing a clean graph |
| | Export Banned – Export the list of banned IPs in a format ready to be added to the .htacess file. |
| | Search Console Integration – If you are using also Search Console Plugin, the exported list will have IPs blacklisted by either plugin |
Search Console Related Plugins
WordPress 404 Fixes Plugin Frequently Asked Questions
Please check the user guide to learn more about this plugin.
Why do I need this plugin?
Native WordPress has no proper handling of 404 errors. This is dangerous, as malicious users can exploit your website without you even knowing what happened.
404 Improvement Console fixes that by providing powerful tools to manage everything related to 404 errors.
What are the 404 Error Console improvements?
The plugin has three tools to overhaul 404 management:
Can I check how many times a specific 404 error page was accessed? How about all pages?
Yes, absolutely. The URLs log shows that information for each directory, along with the associated IP and date of last occurrence.
Learn more: 404 Improvement Console – URLs Log.
Does the plugin collect any user data?
Yes, the plugin collects IP addresses only of users that reach WordPress 404 pages that you choose.
Can I use this plugin in languages other than English?
Yes, you can create rules using any language of your choice.
WordPress 404 Correction Console
WordPress 404 Improvement Console Release Notes
Version 1.0.4 from 25th Nov 2019

Small bug fixes
Added option to define 404 page

Version 1.0.3 from 5th Sep 2019

Added the whitelist filter for the search crawlers (so they can never be banned)

Version 1.0.1 from 29th Aug 2019

Improved the styling of the filters
Added the option to search by IP
Added the option to Auto-ban from the list

Version 1.0.0 11th Aug 2019