WordPress Search Console WordPress Plugin
The Search Console plugin boosts WordPress search, allowing you to direct users to relevant content.
Automatically redirect users based on search, suggest query terms and replace unwanted words.
Protect yourself from hackers and spam bots attempting to crash your site with DoS (denial-of-service) attacks.
Smart Suggestions

Suggest terms and phrases based on what the user is typing.

For example, display 'I have an issue and need technical support' as soon as the user writes 'support'.

Suggesting Terms Dynamically
List of Redirections

Redirect Based on Search

Direct users to an internal URL according to their search.

Make essential pages such as Refund Policy and FAQ easier to access by directing visitors that type similar queries.
Block Searches and Users

Interrupt specific queries and show a customizable error message or redirect users.

Protect your site from spam bots by blocking IP addresses that repeatedly performed forbidden searches.

Customizable Error Message
List of Replaced Terms

Replace Typos and Bad Words

Make search smarter by automatically replacing common typos or forbidden and undesired words.

This features is essential if you use technical and difficult names for your products - guide users and prevent them for misspelling important words.

As an alternative, change the name of your competitors to show your own offerings.
Using the Search Console Plugin
Redirect Search – Send users to a specific internal URL based on the search terms
Suggest Search – Dynamically show multiple suggestions that match what the visitor is typing
Fix Search – Guide users and help them avoid spelling mistakes and undesired words
Ban Search – Prevent visitors from searching certain terms and block suspect ID addresses
Search Console Use Case Examples
Improve FAQ – Integrate FAQ and search box, directing users to the most common questions
Overhaul Index – Let users find a specific page or product quickly, even if you have hundreds of items
MultiLanguage Site – Help foreign users by replacing terms such as "ayuda" for "help" and send them to the FAQ
Retire Old Pages – If users are looking for a discontinued product, you can direct that query to the newest version
Search Console Additional Resources
Search Console Related Plugins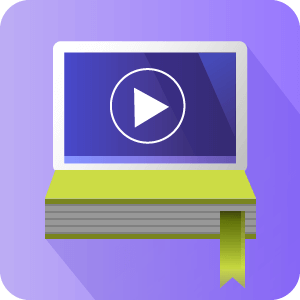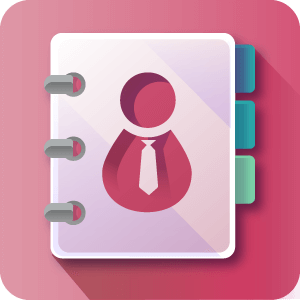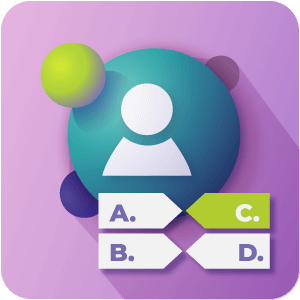 WordPress Search Console Plugin Features
Please check the user guide to learn more about this plugin.
| | |
| --- | --- |
| | Overhaul Search – Boost your site usability and make your content much more easy to find and access |
| | Redirect Users – Improve user experience by directing visitors to an internal URL based on different queries |
| | Suggest Terms – List unlimited suggestions on the spot based on what the user is typing into the search bar |
| | Replace Words – Filter typos, swear words and competitor names by automatically replacing them, guiding users to more relevant content inside your domain |
| | Ban Searches – Prevent users from searching for certain terms and either redirect them or show an error message |
| | Suspicious IP List – Track every IP address as they perform a banned search |
| | Block IPs – Choose to ban or allow each IP addresses that searched for banned terms |
| | Clean Interface – Manage all rules from a single dashboard, and create them quickly by using shortcuts from the search log |
| | Search Log – Review how many times and when was the last time each term was searched |
| | Search Graph – View the search volume over time in a histogram graph |
Search Console Related Plugins
WordPress Search Console Plugin Frequently Asked Questions
Please check the user guide to learn more about this plugin.
Why do I need this plugin?
The default WordPress search is severely limited. This results in users having a hard time finding the most relevant content, especially if your site has information spread between many pages.
Search Console fixes that by providing redirect, suggest and replace rules to overhaul search.
Finally, you can easily improve site performance by blocking certain searches or suspicious IP addresses that perform those unallowed queries.
What are the Search Console improvements?
The plugin has four search-improving tools:
Does this plugin add a search bar to my site?
No. The placement of the search bar depends on your theme's configurations.
As a rule of thumb, it may be enabled from the Customize option in the admin panel. But, if you are unsure how to add or modify it, you should consult the documentation of your theme.
Can I check how many times a term was searched for?
Yes, absolutely. The search log dashboard shows that information, along with the date of last query.
Learn more: Search Log.
Does the plugin collect any user data?
Yes, the plugin collects IP addresses only of users that search for banned terms.
The general search log lists search count and date anonymously.
Can I use this plugin in languages other than English?
Yes, you can create rules using any language of your choice.
WordPress Search Console
Customer Reviews for the Plugin
We are in the home building business, and we specialize in building semi-custom and custom luxury homes. This plugin helps us direct clients who are looking for semi-custom or custom without getting a million inquiries through support. It really organized our search for our website. Thanks! 10/10 would recommend!

We have an extensive FAQ page with a competent internal search. The bonus here is that we can direct users from anywhere in the site to SPECIFIC FAQ items based on what they are looking for.

I'm using it for two functionalities: directing international users (that mostly write in Spanish and Portuguese) to the main product pages, and to block spammers via IP block from searching. Great work guys

Did not slow down the site even after we added more than 40 search rules
WordPress Search Console Release Notes
Version 1.2.0 from 25th Nov 2019
Version 1.1.4 from 5th Sep 2019
Added the whitelist filter for the search crawlers (so they can never be banned)
Version 1.1.3 from 29th Aug 2019
Fixed the styling of the filters
Version 1.1.2 from 13th Aug 2019
Updated the support for CM 404 Console
Added the option to search the Banned IP table by IP
Version 1.1.1 from 24th July 2019
Added the option to remove the single row from the search term log
Version 1.1.0 from 9th July 2019
Added the graphs for search terms and banned searches volume
Added the option to mark the items in the log as "Reviewed"
Added the number of items in each dashboard
Sorted the items in dashboards alphabetically
Added the loading icon functionality
Fixed a bug with counting the same search multiple times
Optimized the speed
Version 1.0.2 from 19th June 2019
Bug fix in some cases banning all terms
Version 1.0.1 from 18th June 2019
Added the banned IPs dashboard
Fixed bug with adding to the banned searches from the Search Term dashboard
Reorganized the options
Improved the performance
Version 1.0.0 13th Jan 2019