Pay per post plugins are very popular options for content control on WordPress websites. Having a paywall solution of your WordPress website is also a wonderful way to increase your monetization, by making people pay to view content.
The main goal of a paywall solution is to make money, and while there are lots of paywall plugins available, they all offer a few different features. If you want WordPress private pages for subscribers, all of the plugins in this list are high quality and have extensive features for success no matter how big a business or amount of content you have.
The Pay Per Post plugin from CreativeMinds is a powerful tool that allows admin to charge a specific amount of money to let users access restricted web pages. The access can be granted for a limited time and paid for by virtual currency. Admin can set prices on any post or page on a WordPress site.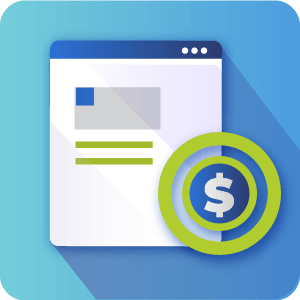 This plugin supports unlimited pricing plans, which can be divided into different tiers, based on length of access time. Thr admin can also define a subscription plan for access to multiple web pages for a specified time. A pricing plan will be detected once a user logs in to the WordPress site. The pro version is $59 for a single site and $119 for up to five sites.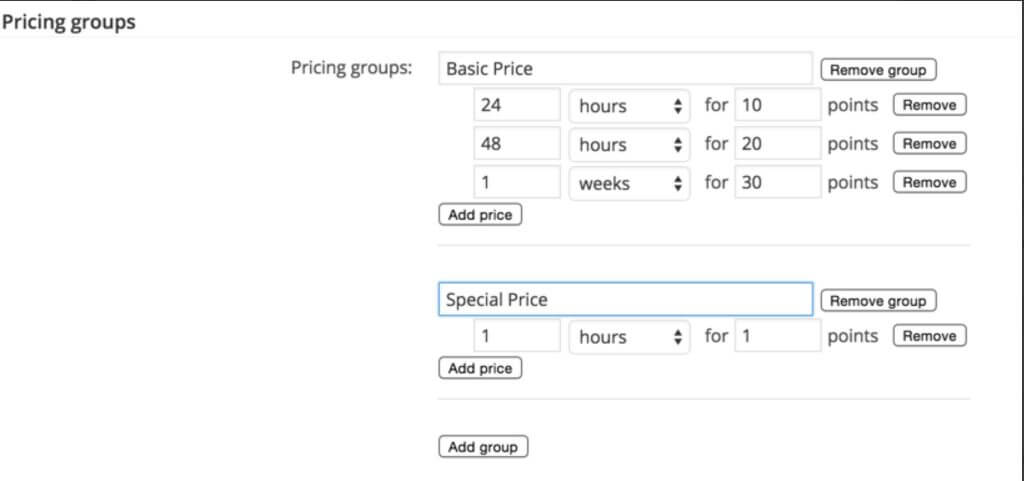 Overall Pay Per Post by CreativeMinds is a great contender if you want to create WordPress private pages for subscribers.
2) Piano Media (Tinypass)
Piano Media, formerly Tinypass, is a top quality paywall solution for big businesses. The plugin supports over 24 different currencies and users can pay by article, by category, do bulk pricing or get a custom pricing solution.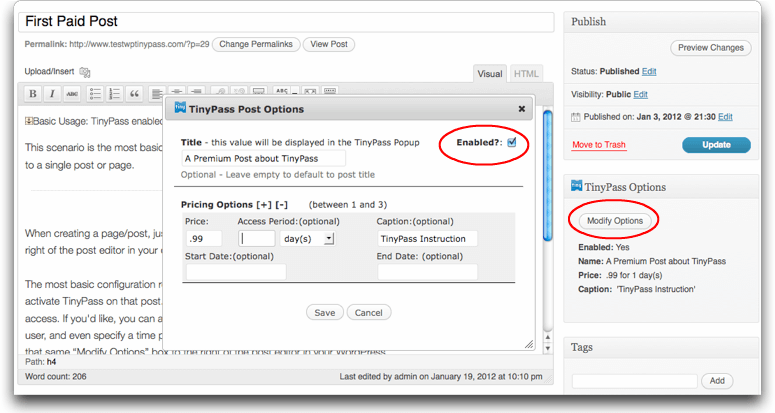 Piano Media is an excellent choice for protecting content online and is still completely affordable. There are helpful demos and documentation as well as helpful support. They offer various payment options, including virtual currency.
3) Leaky Paywall
Leaky Paywall is one of the most profitable paywall solutions available. This plugin is ideal for the publishing industry. Admin can create subscription levels, add these subscription options on all posts and pages of their website, and then allow subscribers to sign up.

Leaky Paywall is a metered paywall solution, that increases your availability in search results, increases social media and email lists, and much more. There is a free version available for WordPress, are there are monthly options starting at $245 per month. This paywall is also compatible with iOS and Android apps.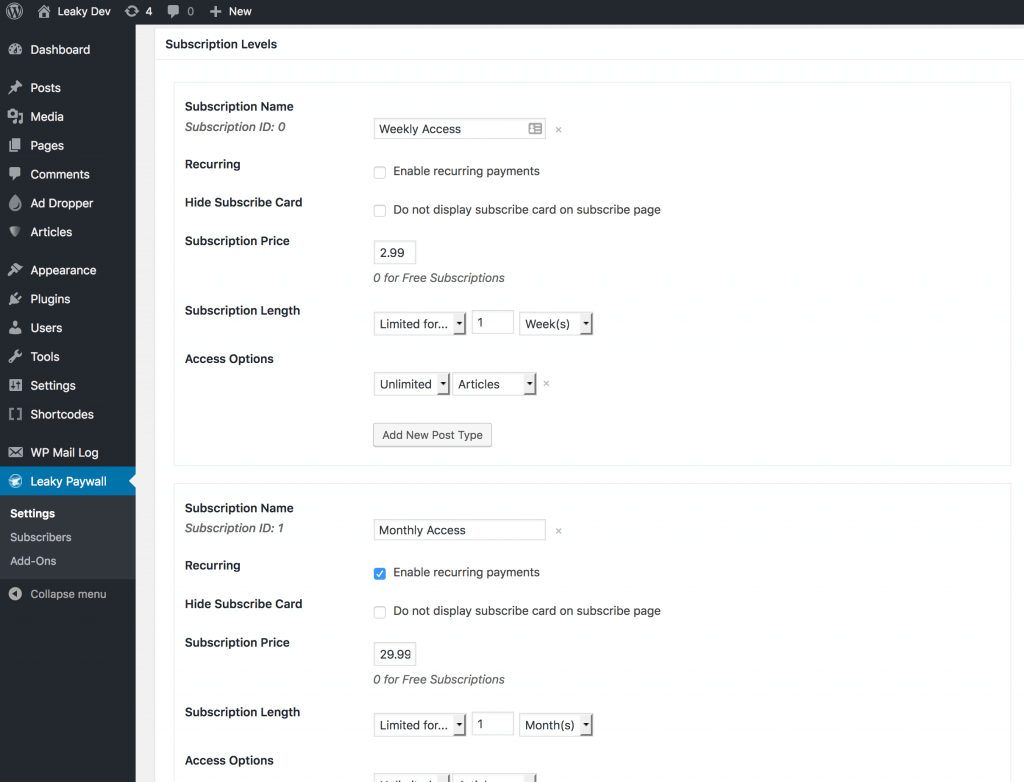 4) Pigeon Paywall
Pigeon Paywall is a helpful paywall solution that integrates easily into your WordPress website. The plugin is simple to set up and establish paid access to content. The plugin also lets users search for members by name and see what kind of subscription they are signed up for.


This paywall solution is accepts a variety of payment options, including secure and recurring payments. It is a great fit for newspapers, digital magazines, digital downloads and much more. There is a monthly fee of $99 for online access and smaller fees for the type of content.


5) Restrict Content Pro
The Restrict Content Pro plugin is a powerful membership solution that is ideal for bigger business. With this plugin there is an option to make content public or private. There are several pricing tiers including $99 for 1 site, $149 for 5 sites, the professional version for $249 and the ultimate version for $499.


The plugin has excellent support options, has the ability to restrict past content and create group accounts. This plugin has lots of built in payment options, usage reports, live demos, unlimited subscription packages and much more.


Conclusion
The pay per post plugins in this list are high quality and top rated, while being user friendly and having excellent features. Some of these plugins are great options for anyone just starting out with pay per post plugins or more advanced users.


Other WordPress Plugins That Should Interest You