Google Maps is a popular web mapping service from – you guessed it – Google. Over the years Google Maps has become a well loved and widely used tool by people all over the world.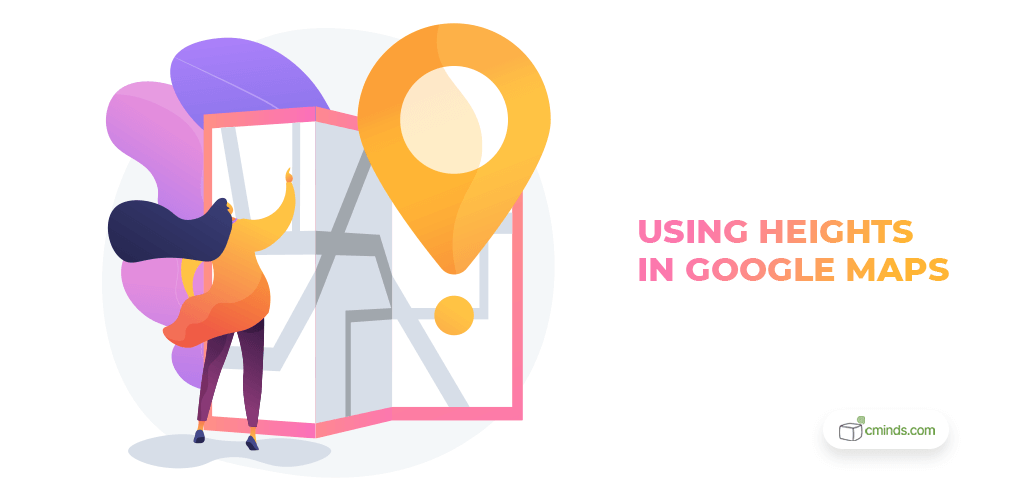 Not only does it offer route planning for journeys on foot, bike, and public transport with real-time traffic updates, it's also known for satellite imagery, aerial photography, street maps, and 360° interactive views of nearly every street in the world.
It's a powerful tool, which is why we've harnessed it in our Route Manager plugin.
Read on to find out more about why Google Maps is a great addition to your WordPress site, and how we've used it to create a useful, robust, Route Manager tool.
Using Google Maps on Your WordPress Site

While Google Maps is well known for planning travel routes (or just exploring the world from the comfort of your armchair!), what you might not know is that you can integrate it into your WordPress website. There are actually quite a few ways that you can do this, as outlined by WPBeginner.
Essentially, if you want the best experience with Google Maps, enlisting the help of a professionally made plugin is your best bet. Which leads us to:
CM Route Manager
What's one of the best plugins for this job? The Route Manager Plugin for WordPress from CreativeMinds, of course!
Equipped with a whole host of excellent features – including an enhanced Elevation Graph (more on that later!) – our plugin makes the experience of creating and sharing routes on your WordPress site even easier.
The Route Manager plugin allows users to draw routes along a map displayed on your website. This is a useful tool for travel blogs and outdoor enthusiasts alike, enabling you to show points of interest from anywhere in the world. So whether you're an avid hiker or a seasoned biker, the Route Manager plugin is a valuable tool to add extra flair (and, of course, all important information) to your website.
Using Heights with Google Maps and CM Route Manager
While Google Maps is an extremely popular tool, not everyone is aware that you can use it to find out the elevation and altitude of certain locations. On Google Maps for mobile and desktop, you can do this by turning on the "Terrain" function. While not enabled by default, this is relatively easy to do. This can be a handy tool for travellers and budding explorers.
However, do be aware that Google doesn't show elevation for all areas of the world – only mountainous regions and areas known for their changing elevations.
So where does the CM Route Manager come in?
Well, our Route Manager plugin allows you to create an interactive map via Google Maps. Part of this is showing elevation changes on any route you create. A chart with the route's elevation gain and loss can be displayed directly under your interactive map.

Advanced Elevation Graph
Over the course of the plugin's life, the elevation graph has been improved upon by our team of experts. It now includes the option to place a cursor on the graph to show the location on the route itself. It's also possible to do the inverse, place the mouse on the route and show the height on the graph!
Additional Route Manager Features
Not only this, but the Route Manager plugin comes with a whole host of additional features that help make it a great add-on to your WordPress site. Here are the highlights:
Share Routes Anywhere
You can now embed routes on other websites. This works by enabling a "Share" button, which provides an Iframe code that works on any site, not just WordPress. You can find an example of this code on our demo site.
---
Additional Shortcodes
In updates to our Route Manager plugin, we have added many new shortcodes. These help you to embed the route itself or create an index of all your routes on any page or post. The shortcodes also come with parameters to better control the appearance of the maps. The information about each shortcode can be found in the route edit post itself for easier use.
---
Advanced Integration with Location Manager
The Route Manager plugin is fully integrated with our Location Manager plugin. The two plugins go hand in hand, letting you show specific locations on the route page itself.
---
<
KML/GPX File Support
It is also possible to import and export KML and GPX files within Route Manager. Routes can be imported from any device that generates KML or GPX files. The plugin fetches both waypoints and location data from these file types. You can also export created routes to KML/GPX files to share them with mobile devices.
Conclusion

Google Maps is arguably the best mapping tool out there, so it only makes sense to utilize its power on your WordPress site. Whether you run a website with a special interest in outdoor pursuits, a blog documenting your travels, or just want to show your favourite walks off to your devoted followers – the Route Manage plugin can help bring your vision to life and give your visitors the information that they need.
You can find out more about our Route Manager plugin, including all of the fabulous features and pricing options, on the plugin page.