Create safe temporary login links for new WordPress users without a password
Use the Registration Temporary Login Without Password add-on to create temporary login links so users can quickly login to your WordPress site. This add-on requires the User Registration and Invitation Codes Plugin.
Setting Up a Temporary WordPress Login Link
Quickly create login links

Follow these steps and create useful temporary accounts.

Enter email address
Write user name
Choose user role
Define link duration
Send safe link
Track link usage

Easily register users
The temporary login link uses a secure randomly-generated code. It can't be guessed.
Send Emails From WordPress
The Registration Temporary Login Add-on has integrated email sending mechanism, so that you can inform users without leaving the dashboard.
Temporary Login Without Password Add-on Settings
Easy Set Up

Speed up the process by setting default role, link duration, email subject and template.

You can include rich formatting, image and videos in the email and explain to the temporary user exactly what he can access.

Add-on settings
Limited Login Use Cases
Guest Editor – Let editors access the blog area for only three hours, so they can upload their content
Tech Support – Invite a technician to fix your website and be sure his access will be revoked the next day
Promotions – Send your customers a link which grants them access to a exclusive deals page for one week. Track every usage of the link
Trial Period – Hiring a new person and building confidence? Set a one-month long trial account and easily remove access if necessary
Temporary Login Prerequisite Plugin
You need to have the CM Registration and Invitation Codes Pro installed before using this add-on.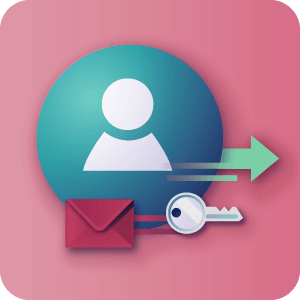 Add-on Documentation
You can find detailed Add-on documentation at Creative Minds Helpscout portal.
Registration Temporary Login without Password Features
The add-on supports the following features:
| | |
| --- | --- |
| | Role Selection – Choose which role the visitor will have: subscriber, editor, admin or custom roles |
| | Expiration Date – Choose when the temporary login link will stop working – three hours, one day, one week, one month… |
| | Email Notification – Send rich emails to users directly from WordPress |
| | Usage Tracking – Monitor how many times the link was used |
| | Link Sharing – Copy generated login link and send via IM or other channels |
| | Email Customization – Make your own custom email template |
| | Safe Link – Links are randomly-generated codes and can't be guessed or hacked |
Registration Temporary Login without Password Add-on Image Gallery
Registration Temporary Login without Password Related Add Ons
Registration Temporary Login without Password Frequently Asked Questions
What do I need to use this add-on?
You need to have the CM Registration and Invitation Codes Pro installed before using this add-on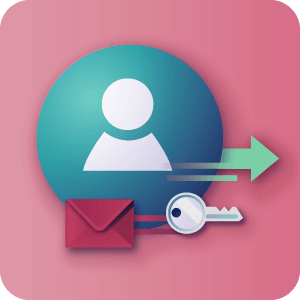 How will this add-on help me?
Here are some use case examples:
Members Only Access – Offer exclusive videos and deals only to invited users.
Give limited access – Send temporary login links to selected users.
Do the links expire?
Yes, the links expire after the selected date.
Can I change a link's expiration date after it's created?
Yes. The admin can change the expiration date at any time.
Can the links be used more than once?
They can be used any number of times before they expire, but can't be reassigned.
How do I know the links are safe?
Each link you generate is unique and based in a randomly-generated code. It's not possible to guess it.
Do note that, since the link works without the need of login, any person can use it.