Registration Bulk Email Invitation Addon Description
The Registration Bulk Email Invitation Addon for WordPress supports uploading a list of emails using a csv formatted file and generating an invitation code per each email.
Invitation codes can have an expiration date and the admin can edit the email sent to users receiving this invitation.
Quickly create invitation codes

You can import a table file with the list of email addresses that will receive the code. It's possible to set expiration dates and the user role assigned to the new members.

Uploading a list of email addresses
This add-on can also generate mass invitation codes without email addresses.
Additionally, it gives the option to automatically send the invitation code directly to the user upon uploading the file.
Learn how to install and use the add-on with our tutorial: Use Case – Creating Invitation Codes Based On Mail Lists.
Rich Email Templates

Add color, links and images to make your emails enticing!

Save different templates to easily apply them in different situations.

Choosing between templates
Registration Bulk Email Invitation Addon Use Cases
Advertising & Marketing Services – Send a series of invitation codes to all your subscription base
Lifestyles & Hobbies Blogs – Create series of 10 codes for different user roles, such as subscriber, editor and contributor
Registration Bulk Email Invitation Prerequisite Plugin
You need to have the CM Registration and Invitation Codes Pro installed before using this add-on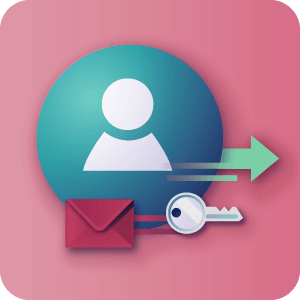 Registration Bulk Email Invitation Features
| | |
| --- | --- |
| | Serial Codes – Generate codes with a serial prefix. For example isi001 – isi999 or code001 – code999 |
| | Expiration and Limited Use – Define an expiration and usage limit for each code |
| | User Role – Define the user role which will be set per each invitation once they log in |
| | Send Codes – Generate and send list of invitation codes to users' emails |
| | Random and Secure – Generate random invitation codes without assigning to user emails |
| | Import Codes – Upload an existing list of invitation codes from a CSV file |
| | Rich Email – Prepare a message template which will sent to each user. Supports HTML and placeholders |
| | Email Templates – Save any number of email templates to use in different situations |
Registration Bulk Email Invitation Add-on Image Gallery
Registration Bulk Email Invitation Related Add Ons
Registration Bulk Email Invitation Frequently Asked Questions
Registration Bulk Email Invitations Changelog
Version 1.2.9 from the 2nd Aug 2022
Bugfix into Invite users by email feature
Version 1.2.8 from the 28th Aug 2021
Added support to set custom redirection URL after login
Version 1.2.7 from the 30th June 2021
Compatible with polylang plugin
Version 1.2.6 from the 23rd May 2021
Updated license package to version 1.9.1
Version 1.2.5 13th May 2020
Added multiple mail template for bulk invitations
Updated package 1.8.10
Version 1.2.4 19th June 2019
Updated invite users by email content
Updated package 1.8.9
Version 1.2.3 13th Jan 2019
Integration with CM Restrict User Account Access plugin
Updated license package.
Version 1.2.1 16th Feb 2018
Fixed issue with licensing library.
Version 1.2.0 Nov 22nd 2017
Added option to upload invitation codes from CSV file.
Added creating serial numbered invitation codes.
Version 1.1.1 June 26th 2017
Version 1.1.0 Feb 8th 2017
Added option to create multiple invitation codes without sending emails.
Added option to the "Invite by email" form to require the same email to register with that the invitation code came into the user.