Registration Payment Support Add-on Description
The Registration Payment Support Add-on for WordPress adds payment option to the registration plugin per specific invitation code or globally. Both WooCommerce and Easy Digital Downloads (EDD) are supported.
This add-on supports restricting registration until a fee has been paid. You can set a global registration fee or one for each invitation code.
Charge users for registering

Users will only have access to the member area of your website after paying.

This exclusive membership system allows the admin to provide content to selected users and earn money with new accounts.

Accounts will only be active after payment
Offer Tiered Paid Packages

Create different registration packages, each with its price and user role, such as 'Silver', 'Bronze' and 'Gold'.

Add the packages table anywhere on your website by applying a hassle-free shortcode. Users can also pick a tier while registering.

Sample packages with registration option
Enable subscriptions and pause accounts as soon as they cancel their plan.
Learn how to implement it by reading our tutorial: Charging Users to Register to Your WordPress Site.
Payment Reminders
The add-on also includes email reminder settings and removal of users who register and don't pay. You can check this help document for more information.
Registration Payment Support Prerequisite Plugin
You need to have the CM Registration and Invitation Codes Pro installed before using this add-on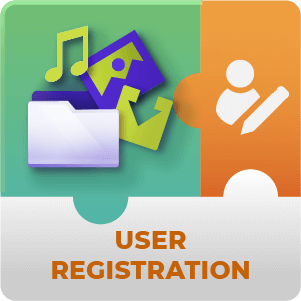 Registration Payment Support Add-on Features
| | |
| --- | --- |
| | WooCommerce and EDD – The add-on is compatible with two leading direct payment solutions, grating access to prominent payment gateways, such as PayPal, credit cards and Stripe |
| | Tiered Options – Offer any number of registration packages, such as "Silver", "Gold" and "Platinum". Users pay different prices to receive different user roles |
| | Subscriptions – Enable recurring payments and pause accounts after the subscription was canceled |
| | Email Reminders – The admin can choose if users will receive periodic emails to remind about payment. He/she can choose the day interval of this notification |
| | Automatically Cleanup – Enable automatic deletion of accounts that have pending payments for a set number of days |
| | Smart Redirection – When a user tries to login before paying, he/she will be redirected to the checkout page |
| | Translate Notifications – Easily modify the two error messages in the labels settings |
Registration Payment Support Add-on Image Gallery
Registration Payment Support Related Add Ons
Registration Payment Support Frequently Asked Questions