Magento® Product Review Incentive Extension
Product reviews are an important source of information for prospective customers from those who have purchased your products already. Sometimes it can be difficult to get customers to write customer reviews.
Increase Customer Incentives to Leave Customer Reviews

The Magento Product Review Extension allows you to automatically send product review incentives to customers after a purchase is completed to encourage product reviews.
Admins can moderate review content and control whether or not customer reviews go live on your store product pages.
Customize Email Template

Admins can create a rule for generating a unique coupon code that is activated when a shopper review is moderated and approved.

In addition Admins can customize email templates, and schedule when the email should be sent.

The email template setting screen
Tracking Coupons Usage Report

Admins can view a full report of sent coupon codes and coupon usage for easy tracking.

The coupon usage report
Using the Magento® Advanced Reviews Extension
Increased Number of User Reviews – Increase the number of product reviews on product pages
Increase Real User Generated Content – Increase the amount of user-generated content
Higher Trust – Gain product and store credibility
Increase Customers Purchases – Direct recent customers back to your site to encourage future purchases
Higher Conversion – Increase conversion rates and sales
Magento® Product Review Extension Admin Capabilities
Scheduled Coupon – Automatically send scheduled review coupon incentives to customers who left a product review
Customize Email – Create an email template for your product review email incentive
Track Coupons – Add a coupon code and define its discount percentage
Moderate Review content – Coupons can be sent only to customers with approved product reviews on product pages
Magento Product Review Extension Related Resources
Magento Product Review Related Extensions
Magento® Product Review Extension Features

Please check the user guide to learn more about this extension.
Magento® Review Incentive – Automated feedback requests to encourage product reviews
Email Templates – Create the email template for your product review email incentives
Time Delay – Define wait time before a shopper review incentive is sent
HTML – Each notification has its own email template and supports HTML email
Magento® Review Notifications – Receive admin notifications once a customer review is submitted
Admin Approval – Approve or dismiss customer reviews from appearing on your product page. Disapproved customer reviews will not be granted a discount
Coupon Reports – View coupon usage reports
Review Reports – Our Product Reviews tool lets you view product review reports
Shortcodes – Notifications can include several shortcode parameters, including customer name, prefix, etc
Modify Templates – The reviews tool Enables the admin to create/edit/delete notification templates
Magento® Product Review Extension Image Gallery
Magento® Product Review incentive Frequently Asked Questions
Please check the user guide to learn more about this extension.
Do I have to include a discount code when I send a review request using this extension or can I just send the email asking for the request without a coupon?
You don't strictly have to send a coupon code or discount to a customer when requesting a review.
When creating the email template to send to the customer after they've completed a purchase just don't add the shortcode for generating a discount code and it won't be included.
To learn more about this feature see this Help article.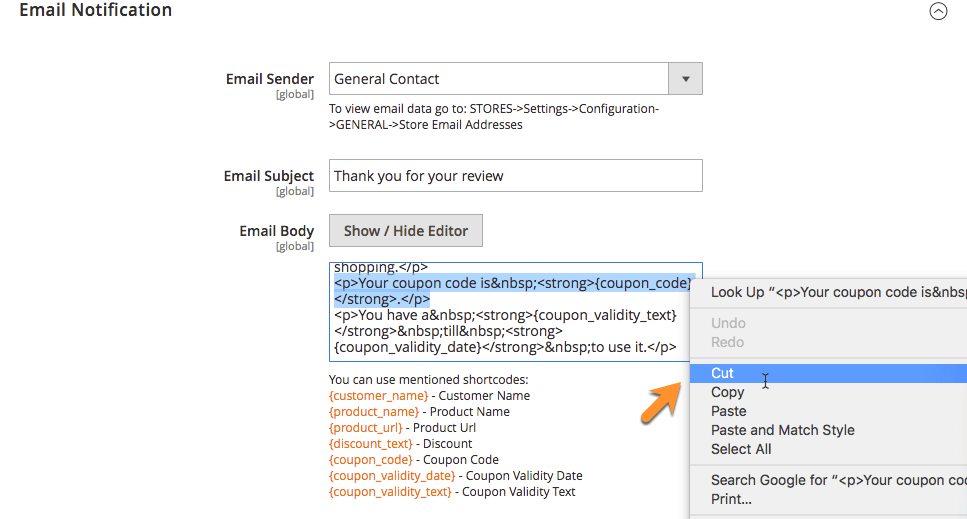 What if I receive a bad customer review for my product?
If you promise a coupon code as an incentive, people are more likely to post positive reviews. However, even reviews that sound negative can help your sales by adding legitimacy to all other reviews.
If you really don't want a specific review to appear on your site, you can disapprove it, in which case the review coupon will not be activated.
When is the review request email sent to the customer?
The review request email goes out after the customer has completed the purchase and the item has been shipped (if it is a physical product). You can then decide what kind of delay there should be between this and the email being sent. The delay is set in the Extension Configuration settings.
To learn more about this feature see this Help article.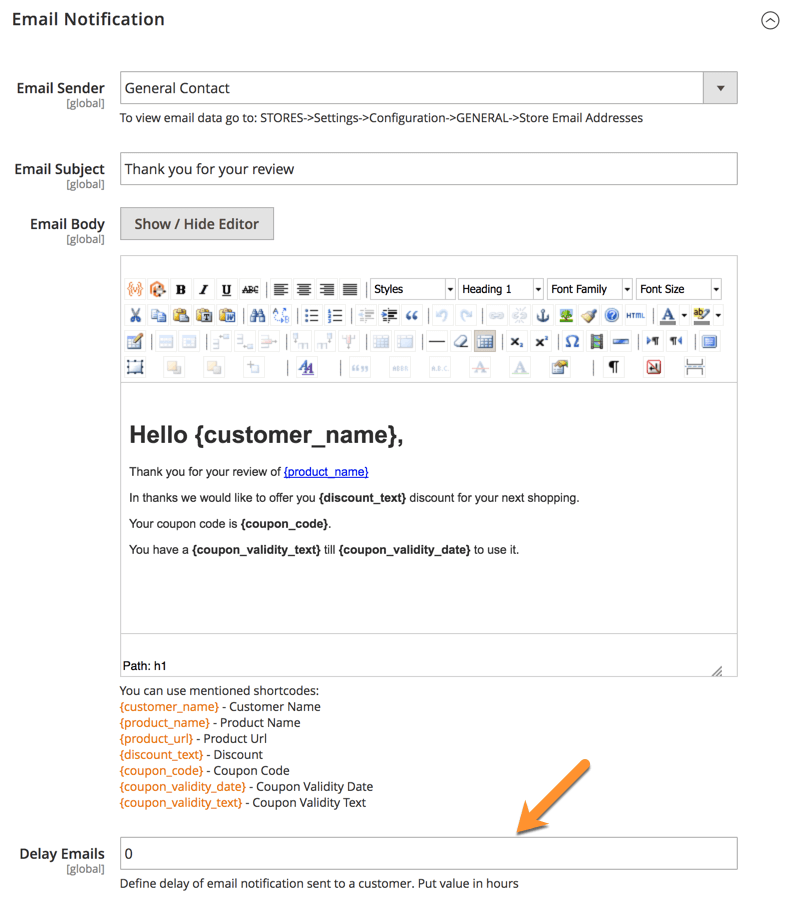 When is the Coupon code created?
The coupon code is created and sent to the customer after they have completed the review and it has been approved for the site.
To learn more about this feature see this Help article.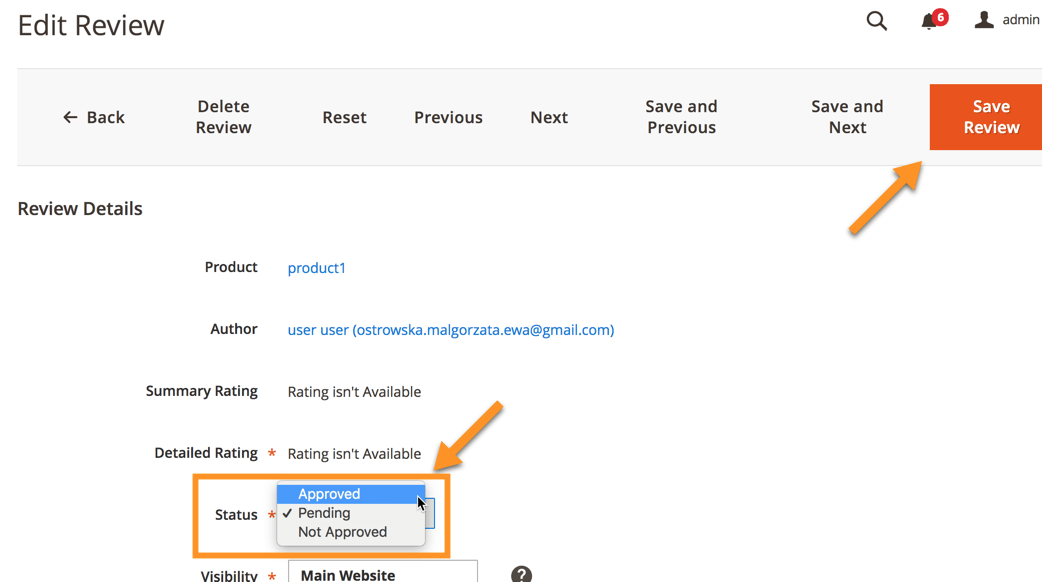 Is the store administrator notified when a new review is submitted?
Yes. The admin is notified via email when new reviews are submitted by customers. They can then choose to log in as normal or follow a link included in the email (if configured as such). It's also optional to delegate another recipient of submitted review emails or to disable them if you would rather respond to them in your own time without prompting.
To learn more about this feature see this Help article.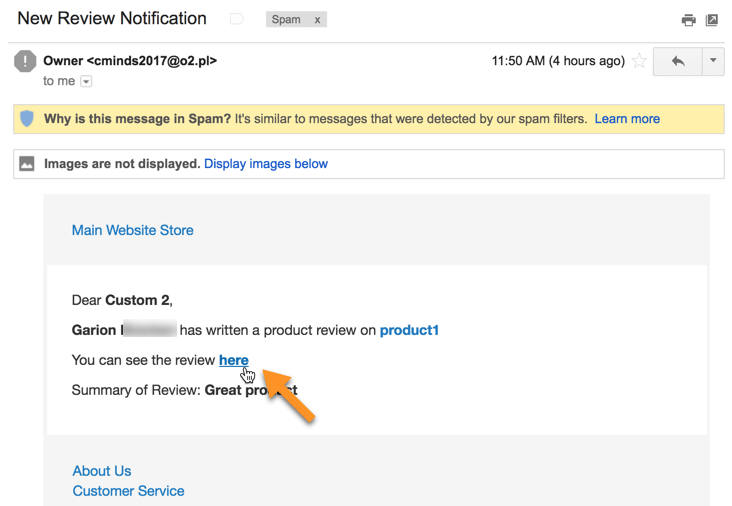 How many coupons can a customer receive for one review?
The Product Review incentive extension only sends one coupon per review. The amount or percentage discount that the coupon allows the customer is up to the admin though. They can be as generous as they wish with this.
To learn more about this feature see this Help article.

How long are Coupons generated by the Extension valid for?
Coupons can either be created to be valid for one week or for one month from their creation date. This is set in the configuration settings.
To learn more about this feature see this Help article.

Extension First Release 6th August 2017