Adding HTML Ad Pop-ups on WordPress is easy.
Pop-ups are incredible tools to catch the attention of your visitors and, hopefully, convert them into members or customers. Internal or external ads will direct users to the desired content.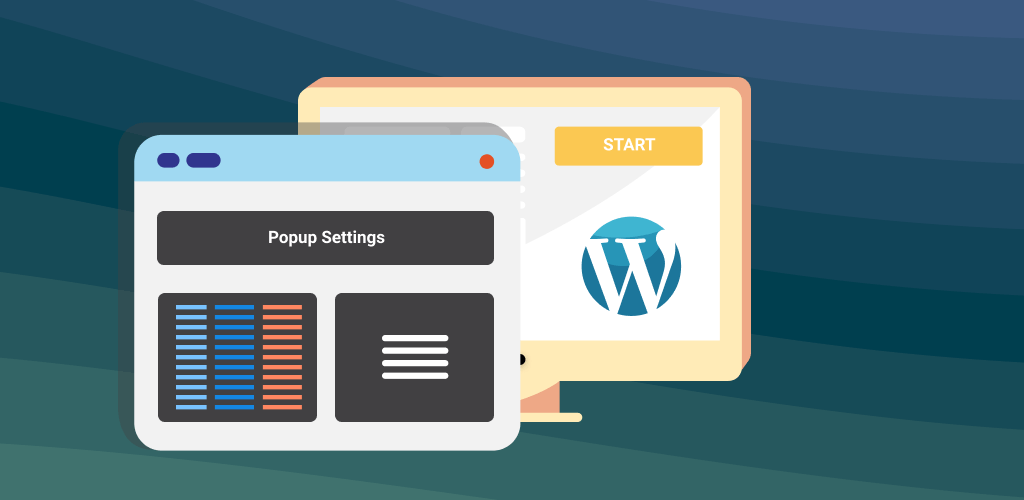 Table of Contents
What You Need
Basic WordPress knowledge
A banner
A pop-up plugin (paid or free)
Video Tutorial: How to Add HTML Ad Pop-ups on WordPress
Adding Pop-ups, Step by Step
1. Decide WHERE the pop-up will appear

The first step is to decide in which page or section of your website site the pop-up should appear.
This can be anywhere from the homepage and will depend on the usage.
For instance, if you have a general sale going on, you will want a flashy full screen banner on your homepage. However, if you want to invite users to contact you about specific topics, it's better to present subtle fly-in banners on related pages only.
2. Decide WHEN the pop-up will appear
This step might seem obvious, but is actually really important.
The most known example is that of banners showing up as soon as the page is loaded. However, there are many other options. To name a few:
When the user tries to leave the page
When the user clicks on a button
If the user is inactive for some time
By using the right trigger you will ensure you reach your audience in the right moment. For instance, if the user is inactive for 10 seconds in the checkout page, he or she might need a nudge.
3. Create an attractive banner
No pop-up is better than an ugly pop-up.
An HTML banner will likely include one or several images, CSS formatting and possibly a video.
If you don't have design skills and can't delegate the work, consider using open source image repositories such as Pexels and freemium tools such as Canva.
Be sure to follow your website visual identity.
4. Choose an appropriate WordPress plugin

By default, WordPress doesn't handle pop-ups, so you will need a plugin.
There are many options to choose from and it has to feature a friendly interface, statistics and multiple campaign support. And, of course, the campaign creator has to handle HTML.
CM Pop-up Banners plugin is a great alternative, as it checks all of those boxes.
There's also the free CM Pop-Up Banners version, with limited features.
Check other options: Top Popup Banner WordPress Plugins in 2019 and How to Use Them – CreativeMinds Blog
External services
There are also platforms which work externally to WordPress. Some include WisePops, Justuno and Personizely.
They can be powerful in their own right and usually excel at tracking, but you have to sacrifice the control given by tools built for WordPress.
5. Create a pop-up!
Now it's time to use everything you did so far to create the ultimate pop-up.
Add multiple campaigns, define the pages where the pop-ups will appear and add embellishments such as animation and sound.
The CM Pop-up plugin has extensive documentation and video tutorials covering everything you need from start to finish.
6. Do A/B tests and optimize strategy

Now that your campaign is up and running, it's time to monitor how your users react to it.
Based on this data, you should fine tune your banners. A good tool is A/B testing (when you show different campaigns to see which performs better).
Now you're good to go!
Learn More