Routes Manager Strava Add-on Description
The CM Routes Strava Add-on for WordPress supports retrieving activities from Strava to the routes manager and posting routes stored in the routes manager to Strava.
Get Social With Routes

The add-on enables a box with Strava-related buttons. With it, you can manually or automatically upload and download activities from Strava.

With support of shortcodes, these buttons can be placed in any place of the website.

Routes Page of a user connected to Strava
What is Strava
Strava is a social network focused on sports. It allows athletes and enthusiasts to exchange information about running, climbing, cycling, and so on.
Why Use The Routes Manager Strava Add-on
The add-on is a perfect fit for Strava users, as it allows users to easily share Route Manager's routes in the social network.
Users that still do not have an account also benefit greatly from the add-on, as they are able to connect with people who share similar interests and turn their activities into a more social experience.
Routes Manager Strava Add-on Prerequisite Plugin
You need to have the CM Routes Manager pro plugin installed before using this add-on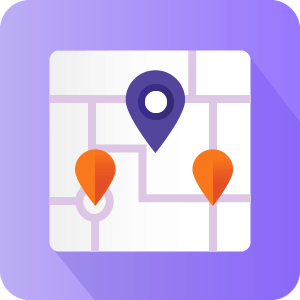 Routes Manager Strava Features
Please check the user guide to learn more about this plugin.
Get Social – The integration between Routes Manager and Strava allows you to share experiences with like-minded people.
Automatic Download and Upload – Choose if activities should be sent and retrieved from Strava automatically every day, week or month. They can also be imported and exported manually at anytime.
Seamless Integration – The add-on enables a box in My Routes Page with handy shortcuts to import and export data from Strava.
Customize Importing – Import only selected activities from your profile and choose if they should be published in Routes Manager right away or be treated as drafts.
Shortcode Support – Eight new shortcodes allow you to add Strava-related buttons in other areas of the website.
Limit Private Activities – You can choose whether activities set as "private" on Strava will be imported or not to Routes Manager, ensuring privacy.
Routes Manager Strava Image Gallery
Routes Manager Strava Frequently Asked Questions
Routes Manager Strava Related Add-ons
Routes Manager Strava Changelog
Version 1.0.2 14th Nov 2019
Updated strava library
Added new strava "refresh tokens"
Updated package 1.8.9
Version 1.0.1 30th Nov 2017
Bug fixing after initial release
Plugin Release 1.0.0 17th Oct 2017