Routes Manager Custom Fields Add-on Description
Use the CM Routes Custom Fields Add-on for WordPress to add custom fields to route pages.
Describe Everything

The admin can create as many custom single-line fields, multi-line areas and 5-grade scales as desired.

This versatility enables fields such as 'Humidity', 'Danger Level', 'Features', and much more.

Highlighted Custom Fields
The routes can be filtered by the custom 5-grade scale fields as well. This ensures that even big collection of routes can be organized in the best way possible.
Building Trails and Hiking Site

Learn how to set up, from start to finish, a trails directory with custom fields .

Trail page
Custom Fields Use Cases
Route Danger – Specify which paths are more dangerous and prone to rockslides with a 5-star scale
Diary and Notes – Describe when you did the route and how it was using a multi-line field
Responsible Authority – In one line, make it clear who's the authority responsible for the maintenance of the area
Routes Manager Custom Fields Posting Prerequisite Plugin
You need to have the CM Routes Manager pro plugin installed before using this add-on.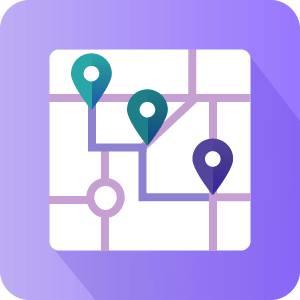 Routes Manager Custom Fields Features
Please check the user guide to learn more about this plugin.
| | |
| --- | --- |
| | Rich Routes – Create as many custom fields as necessary and enrich you routes with data that's relevant for you and your audience |
| | Routes and Locations – Routes and Locations inside the routes have different sets of custom fields. Every one of them can be customized, granting power to organize everything neatly |
| | Custom Filters – Search and refine your routes based on custom 5-grade scale fields you create |
| | New Fields – Use single-line fields, multi-line areas or 5-grade scales as custom fields to input all kinds of different of information |
Routes Manager Custom Fields Gallery
Routes Manager Custom Fields Frequently Asked Questions
Routes Manager Custom Fields Related Add-ons
Routes Manager Custom Fields Changelog
Version 1.1.9 from the 23rd May 2021
Updated license package to version 1.9.1
Version 1.1.8 from August 11th 2020
Added shortcode of custom fields for route
Updated package 1.9.0
Version 1.1.7 from Oct 26th 2019
Improvement in CSS
Bugfix in filter labels
Version 1.1.6 from June 8th 2019
Removed custom fields label from single page if value is empty
Updated package 1.8.9
Version 1.1.5 from Dec 5th 2018
Version 1.1.4 from Dec 3rd 2018
Fixed custom fields value issue in backend
Version 1.1.3 from April 10th 2018
Fixed bug with the star grade filter not working on the index page.
Version 1.1.2 from July 4th 2017
Version 1.1.1 from June 20th 2017
Version 1.1.0 from March 12th 2017
Added new custom field type: grade scale.