WordPress is an adaptable platform that can be moulded to user's needs. Plugins are the best way of improving your site – but where can you find the best WordPress plugins?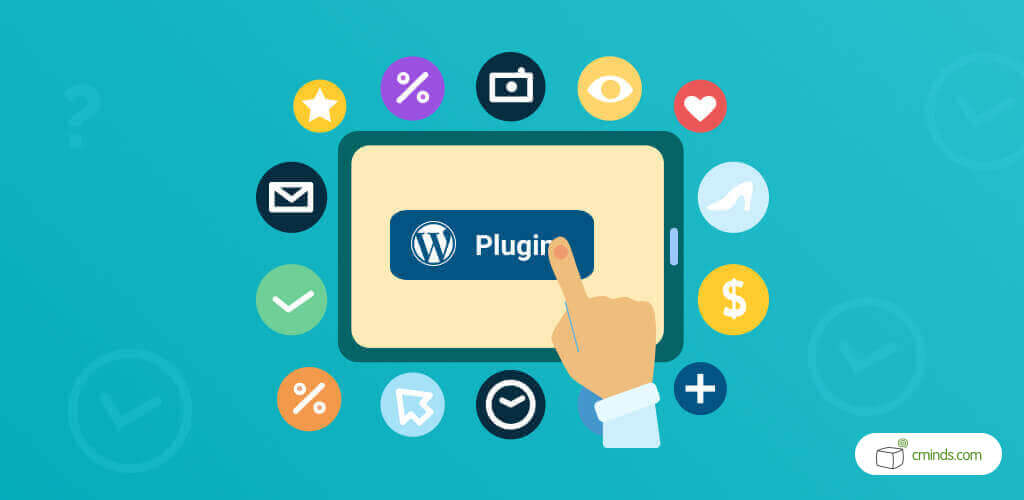 WP has hundreds of plugins, and navigating that maze to find what you are looking for can be challenging. So in this article, we are going to look at reliable sites that will allow you to get great plugins for your WordPress site.
Go to the source!

WordPress.org has over 50,000 plugins available, including some BETA versions. Using a plugin that is still in BETA does have the advantage of getting a plugin before anyone else, with the drawback that everything involved in IT development pre-release versions, bugs.
It comes complete with a search functionality.
Clicking on an individual plugin will take you to its own page, where technical information is listed along with both the number of active installations and a review score, given by that plugins users.
In addition to this, each plugin maintains a support forum, which tracks the number of issues raised and solved in the past few weeks.
Plugin developers get their own page too, where you can check how quickly issues are resolved and what the general level of support is like.
We even have a page over there too!
WordPress.org has special featured plugins, along with lists of both popular and recommended plugins. Allowing users to easily see what is trending and what people are finding useful.
The really great thing about WordPress.org is that the plugins are all free!
Yes, You can grab indispensable plugins like Yoast SEO for free!
WP Admin Dashboard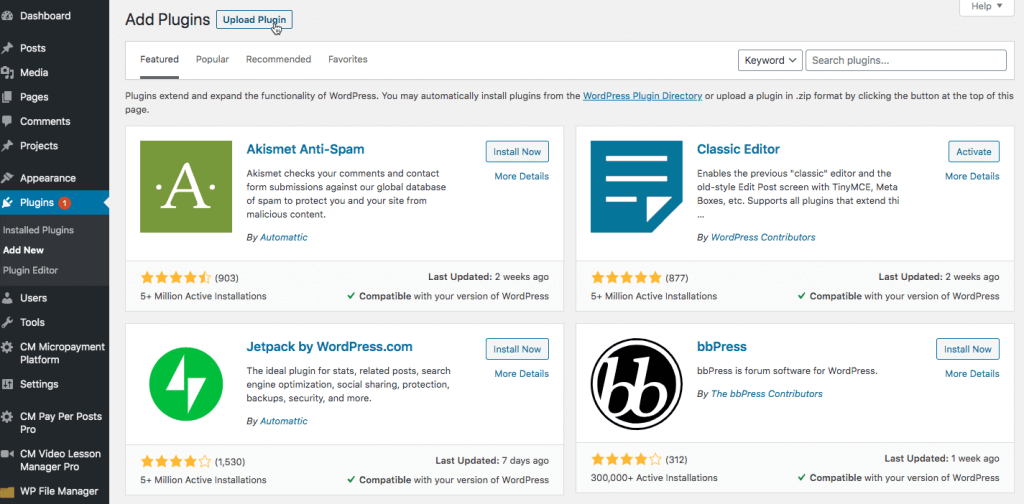 The admin dashboard is only available to authenticated WP users. On the left of the dashboard is the admin menu.
Scroll down on that menu to see the plugin tab. Give that a click and you can manage the plugins your site is using.
The plugin tab allows you to activate and deactivate plugins, along with adding new ones.
Technical information regarding the plugin is displayed, just to make sure they work with the current version of WP.
CreativeMinds

The other obvious answer of where to get good reliable plugins is to purchase premium quality plugins from a company that employs experiences and innovative coders…. Perhaps those with a creative mindset?
We at Creative Minds have produced a range of plugins that can empower your website and take it to the next level.
If we don't have what you need, why not hire us?
Seriously, we're good, use us!
But enough shameless self-promotion.
Curation Websites
In many ways, WP plugins are live movies; there are a lot of them out there, some are terrible, some are great.
What would be fantastic is a site that reviews plugins to check for quality, ease of use, value for money and reliability. Sort of like an IMDB for the WordPress world.
That's where specialized curation websites come into play.
One we can highly recommend is wpmayor.
Wpmayor allows users to compare more premium plugins side by side. WPmayor also doesn't mince any words, if a plugin is bad, it will receive a bad review, not a diplomatic one laced with expectation management that still encourages people or business to part with their hard-earned cash.
What this means is that WPmayor can recommend a good plugin before it becomes popular, getting you ahead of the trend. It can also give you an idea about which premium plugins are worth paying for, and which are a waste of time and money.
Potentially giving you that crucial edge over the competition.
Reddit, the front page of the internet
Reddit is a massive juggernaut of a forum. It has subforums (ok, Subreddits!) dedicated to everything possible on the internet, and some for real life too.
Of course, Reddit includes a subreddit all about WordPress plugins!
Their users can ask for help and recommendations. In a place which may be much more accessible than WordPress only communities.
Quora

Quora is a question and answer site, where users can up and downvote answers. It has a very wide user base with some experts on every topic.
Quora includes an active WordPress plugin section which allows users to ask and get direct answers to questions.
In conclusion, WP has a lot of plugins, but there are a lot of ways of finding ones that suit your sites individual needs.
Conclusion
Be it a personal site created by a total WP beginner, or a specialist contracted to a company to find a bespoke plugin for unique needs. There is a solution and these sites can help you find that solution.