Site and Content Restriction Plugin Description
Lock away your exclusive content and give access only to valued members. The WordPress Site and Content Restriction plugin allows you to control which WordPress users can view each post or page on your site.
Choose which post type, category or even specific page should be locked – and to whom. Only logged-in users can access? Only Administrators? Only accounts created more than 7 days ago? You can control everything.
Create the ultimate gated site with content dripping and hidden pages.
Membership Plugin Solution

WordPress Restricted Content Plugin acts as a WordPress membership plugin and lets you restrict content.

Manage private content on your WordPress Posts, Pages, Categories, URLs, Custom Posts, and even portions of a post's content using a shortcode

Lock certain users out of premium content
Redirect, Hide All, Hide Part

How to hide content? Choose between:

Hiding all content
Showing 20% excerpt with fade out
Redirecting to another page

Page's content is partially hidden
This the best solution for gating content on your WordPress site based on membership or role.
Site and Content Restriction Plugin Use Cases
Exclusive Club – Create a website with exclusive content accessible by paid members only. When a guest tries to access the premium content, he/she will be redirected to the "Join Now" page. Create a customer area accessible only to limited users
Tiered Membership – Use this subscription plugin to grant limited access to new users, locking sections of certain posts or pages. Users with membership subscriptions will see the complete content
Drip Content – Only allow new users to see the forum page 7 days (or any other number of days) after registration. Or lock all new Editor accounts from posts with the category "Sensitive" until their accounts complete one month


Gated Content Solution

You can open part of your WordPress site posts to visitors who are not logged in while leaving other pages to be accessible only to logged-in users or to registered users with specific roles in a private area.

Restrict complete Pages or Posts from appearing to website visitors who haven't paid a subscription as an easy way to monetize premium content access within a private section on your membership site

Settings Options To Restrict Access to content Based on Post Type
Enable different membership levels to lock content of different types to create a tiered subscription level membership platform


Restrict access to content by specifying URL

The WP Restrict content plugin is easily configurable with many powerful features.

You can protect URLs which are generated by third party plugins directly from the restrict content URL dashboard and apply restrictions on specific actions used within the subscription plugin.

Dashboard Controlling URL Access Rules
For example, you can block posting new questions while letting users view existing questions' content.
Drip Content By Time and Role

Lock pages to accounts until they have been active for a set amount of days.

Set different time values for each role.

Choose a specific page users will be redirected to if they still don't have access.

For even more control, set a timer on each individiual page of your site.

Dripping content settings
Restrict Based on Category

Impede certain roles from accessing certain categories of your content.

This applies to any post, page or custom post type, even if they were created by third-party plugins.

Example: let only Authors view posts with the category 'Sensitive'.

Or hide special WooCommerce products from regular customers.

Restricting view of WooCommerce product category
Using the Restrict Content Plugin by User Role
Control WP Site Access – Easily restrict complete post content. Also supports private content restrictions for pages, custom posts, part of a posts and any URL within your site
Content Drip Solution – Hide precious content from recently-created accounts. Instead, grant them access only a after a set amount of days
Restrict Content by Role – Open content only to specific WordPress roles and support several access levels of restriction. For example, you can restrict content to only Administrators, Editors, Authors, and Subscribers
Gated Content WordPress Site – Give access to part of the content of a page or post to visitors while locking valuable content to members only
Site Lock Down – Protect your content and by creating private areas, access levels for post and pages
User Login and User Registration Support – Integrates with the User Registration plugin to provide easy user login and user registration support
Site and Content Restriction Editions
Pro – Includes the complete subscription plugin functionality
Deluxe – Also includes the User Registration and Invitation Codes plugin bundled. Manage private content for your users!
Ultimate – Also includes the User Registration and Invitation Codes plugin together with 3 add-ons – Payment Integration, Approve New Users and Bulk Invitations Codes bundled. Powerful membership management!


Restrict Content by User Role Additional Resources
WordPress Restrict Content Related Plugins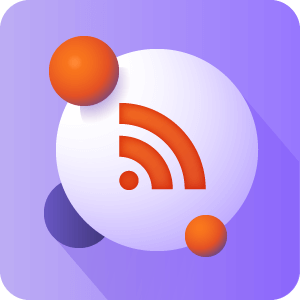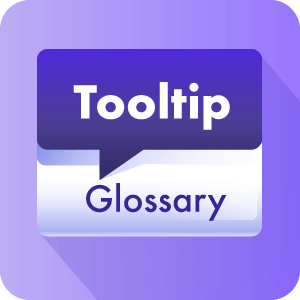 FAQ Knowledge Base and Widget
This plugin builds a frequently asked question (FAQ) knowledge base on your WordPress site. The plugin allows your WordPress users to search the frequently asked questions (FAQ) and vote for the best answers. Categorize frequently asked questions or create a FAQ forum for users.[
Video
] [
Userguide
]
Site and Content Restriction Premium Features
Please check the user guide to learn more about this plugin
Restrict Page/Post Access
| | |
| --- | --- |
| | Restrict Custom Post Types – Control the access to all posts of a specific custom post type |
| | URL Filtering – Lock access to specific URLs, allowing you to restrict actions added by external plugins |
| | Restrict Access to Visitors – Choose whether the page or post should be open to all users or registered users only for each page or post. Protect your content now |
| | Restrict Access by Role – Set whether or not the page should be open to specific user roles only for each page or post |
| | Drip Content by Account Age – Only allow access to accounts active for a certain number of days |
| | Restrict by Category – Prevent certain user roles from accessing specific categories, including from posts, pages and custom post types |
| | Restrict Access by Capability – Advanced WordPress users can use the subscription plugin to limit access based on capabilities, such as edit page |
| | Edit Denied Message – Display any text, in any language, when users are denied access |
| | Exclude Blog Homepage – If you use the latest blogs as homepage, you can easily create an exception to make sure the homepage is not restricted |
Redirect Features
| | |
| --- | --- |
| | Redirect Page – Define a page users will be redirected to once they try to access content which is available for members only |
| | User Role Redirect Page – Select a redirect page users will be redirected to once they try to access content restricted to a different role |
| | Time Redirect Page – Choose the page users will be redirected to if their account hasn't hit the necessary number of days from creation |
Membership Solution Utilities
| | |
| --- | --- |
| | Bulk Update – Update multiple access restrictions to post and pages at once |
| | Quick Edit – Support quick edit functionality so "ad hoc pages" can also be edited to add access restrictions. This is useful for 3rd party plugins |
| | Customize Denied Message – Define the content users without access will see |
Integration
| | |
| --- | --- |
| | Registration and Login – Integrate the User Registration and Invitation Codes to allow easy login and registration. Control the fields in your registration forms by role. Offer registration by invitation code, same page login and many other powerful features |
Site and Content Restriction Editions and Pricing
| | | | |
| --- | --- | --- | --- |
| Feature | Pro Edition | Deluxe Edition | Ultimate Edition |
| | $39 | $69 | $99 |
| Restrict access to registered users | | | |
| Restrict access by role | | | |
| Redirect-to for when users are not logged-in | | | |
| Redirect when role doesn't match requirement | | | |
| Restrict access by URL | | | |
| Restrict access by custom post type | | | |
| Restrict portions of content in post | | | |
| Restrict access by account age (Content dripping) | | | |
| Restrict access by category | | | |
| Bulk update access settings | | | |
| Shortcode support | | | |
| Registration plugin included | | | |
| Payment support | | | |
| Approve users after registration | | | |
| Send invitation in bulk emails | | | |
| | $39 | $69 | $99 |
Site and Content Restriction Frequently Asked Questions
Please check the user guide to learn more about this plugin
How do I block (or unblock) an individual post?
The plugin supports blocking or restricting access to individual posts in two ways:
1 – Using a URL method which you can list in the plugin restrict URL section,
2 – On the metabox found on each post edit page which lets you define the access restriction rules for the specific post.
Is there a registration and login widget without the CM Registration plugin?
No. You need to have both the Registration plugin and the Content Restrictions plugin to be able to display a registration and login widget.
You can of course always use the WordPress default login and registration screens.
Can access be restricted to logged-in users?
Yes. You can turn your site into a membership site allowing only logged in users to view content.
Can I restrict only certain URLs or pages of my site?
Yes. The plugin includes a URL filtering functionality to help you restrict access to content on your site which is generated with unique URLs. It can also support URL parameters and restrict only URL with specifically set params.
To learn more about URL filtering with the Content Restriction Plugin see this User Guide.
Can the content restriction be applied to specific WordPress roles?
Yes. The plugin can control which user role can access the post for each post. This means that you can create several zones on your WordPress site which are available only to selected
user groups
.
Can the content restriction be applied to specific Custom Post Types?
Yes. The plugin can control which post types including custom post types will have access restrictions. Once limit access but post type all posts under this post type will be restricted.
Can I prevent only new accounts from accessing parts of my site? (Content drip)
I use a plugin that has categories. Can I restrict access to those?
Likely yes. The Site Access Restriction plugin allows you to control access by role to categories of all post types. However, since that may involve third-party code, the feature might be obstructed by the other plugin.
Site and Content Restrictions Image Gallery
Membership Plugin Reviews
This is a great option for blocking content and giving access to content to our premium users. This plugin has been wonderful to integrate into our website and improved our customer process overall. Would recommend to anyone in the construction business!

Quite powerful! I managed to lock my blog posts and some of the pages to different user roles... lots of possibilities there!

What a stellar team and service. The relevance and value in the membership features are a reflection of the experts behind it. I highly recommend it to anyone.

I used it to make sure only my premium subscribers had access to the best deal pages and it worked like a charm. Had some questions during setup and the support team helped me, so definitely recommend it

Great alternative to block content. I especially like that you can hide only part of the pages. My only suggestion would be to make the interface more user-friendly.
Site and Content Restrictions Release Notes
Version 1.4.5 from 26th July 2020
Bugfix related to category restriction feature
Version 1.4.4 from 4th July 2020
Added new setting for exclude homepage displays with your latest posts
Version 1.4.3 from 11th June 2020
Bugfix related to restriction message view feature
Version 1.4.2 from 26th May 2020
Feature: Added restriction message view
Updated package 1.9.0
Version 1.4.1 from 1st Apr 2020
Feature: Added restriction by category
Feature: Added restriction which allows denying access X days from registration
Version 1.4.0 from 17th Mar 2020
Bugfix in meta settings with media attachment
Updated package 1.8.10

Version 1.3.9 from 25th Dec 2019

Added support to restrict post taxonomy too

Version 1.3.8 from 12th Oct 2019

Added labels tab in settings
Fixed the page restriction bug for wildcards
Fixed the bug with restrictions not working for some custom post types

Version 1.3.7 from 8th June 2019

Removed warning
Updated package 1.8.9

Version 1.3.6 from 21st Mar 2019

Version 1.3.5 from 5th Dec 2018

Bugfix related to check user role
Remove notice and warning

Version 1.3.4 from 20th Nov 2018

Bugfix related to live bind in jQuery

Version 1.3.3 from 9th Nov 2018

Added restrict dashboard access to user as per user role.
Updated license package.

Version 1.3.2 from 20th March 2018

Updated the shortcodes page.

Version 1.3.1 from 18th June 2017

Updated licensing package

Version 1.3.0 from 25th Nov 2016

Fix bug while processing shortcodes within shortcodes

Version 1.2.0 from 17th Nov 2016

Added parameter reverse to the access shortcode

Version 1.1.0 from 5th Oct 2016

Added URL filters
Added the access shortcode
Added post bulk edit feature
Added post quick edit feature
Added access settings per post type

Plugin First Release 27th September 2016