Site and Content Restriction Plugin Description
Lock away your exclusive content and give access only to valued members. With the WordPress Site and Content Restriction plugin you can control which WordPress Users can view each post or page on your site. You can restrict content based on role and lock some of the content for logged-in users only
Membership Plugin Solution

WordPress Restricted Content Plugin acts as a WordPress membership plugin and lets you restrict content shown on your WordPress Posts, Pages, Categories, URLs, Custom Posts, and even portions of a post content Using a shortcode

This is a great solution for putting gated content on your WordPress site and blocking access to content by role or restrict content to registered users only

Metabox Appearing on each Posts Control Post Access Rules
Gated Content Solution

You can open part of your WordPress site posts to visitors who are not logged in while leaving other pages to be accessible only to logged-in users or to registered users with specific roles in a private area.

Restrict complete Pages or Posts from appearing to website visitors who haven't paid a subscription as an easy way to monetize premium content access within a private section on your membership site

Enable different membership levels to lock content of different types to create a tiered subscription level membership platform

Settings Options To Restrict Access to content Based on Post Type
Restrict access to content by specifying URL

The WP restrict content plugin is easily configurable with many powerful features. You can protect URLs which are generated by third party plugins directly from the restrict content URL dashboard and apply restrictions on specific actions used within the plugin. For example you can block posting new questions while letting users view existing questions content

Dashboard Controlling URL Access Rules
Using the Restrict Content by Role Membership Plugin
Control WP site Access – Easily restrict complete post content. Also supports private content restrictions for pages, custom posts, part of a posts and any URL within your site
Restrict Content by Role – Open content only to specific WordPress roles and support several levels of restriction. For example, you can restrict content to only Administrators, Editors, Authors, and Subscribers
Gated Content WordPress Site – Give access to part of the content of a page or post to visitors while locking valuable content to members only
User Login and User Registration Support – Integrates with the User Registration plugin to provide easy user login and user registration support
Site and Content Restriction Edition
Pro – Includes the complete plugin functionality
Deluxe – Also includes the User Registration and invitation codes plugin bundled
Ultimate – Also includes the User Registration and invitation codes plugin together with 3 addons including Payment Integration, Approve New Users and Bulk Invitations codes bundled
Restrict Content by Role Additional Resources
Restrict Content by Role Related Plugins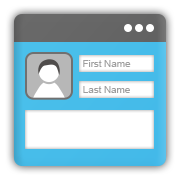 CM Registration Pro
$39.00
Adds a registration and login popup to your WP site. Supports invitation codes, email verification and assign user roles.

CM Video Lesson Manager Pro
$39.00
Manage video lessons and allow users and admin to track progress. Includes payment support.
CM Admin Tools Pro
$29.00
A selection of handy Admin tools to improve your WordPress admin dashboard and overall site performance and security.
Site and Content Restriction Premium Features
Please check the user guide to learn more about this plugin
Define page to redirect to when access is for members only – In plugin settings define which page the user will be redirected to once they try to access a page which is available for members only
Define page to redirect to when access is for specific role – In plugin settings define which page the user will be redirected to once they try to access a page which requires a different role
Allow access to visitors – Define whether the page or post should be open to all users or registered users only for each page or post
Allow access by Role – Define whether or not the page should be open to specific user roles only for each page or post
Control access by custom post type – In the plugin settings control the access to all posts of a specific custom post type
URL Filtering – In plugin settings control the access to specific URL allowing you to restrict actions added by external plugins
Bulk Update – Bulk update access restrictions to post and pages
Restrict part of a post – Using shortcode restrict part of the content in a page or a post to specific roles
Registration and Login – Using the CM registration plugin allow easy login and registration. Control the fields in your registration forms by role. Offer registration by invitation code, same page login and many other powerful features
Quick Edit – Support quick edit functionality so "ad hock pages" can also be edited to add access restrictions. This is useful for 3rd party plugins
Site and Content Restriction Editions and Pricing
| | | | |
| --- | --- | --- | --- |
| Feature | Pro Edition | Deluxe Edition | Ultimate Edition |
| | $39 | $69 | $99 |
| Restrict access to registered users | | | |
| Restrict access by role | | | |
| Redirect-to for when users are not logged-in | | | |
| Redirect when role doesn't match requirement | | | |
| Restrict access by URL | | | |
| Restrict access by custom post type | | | |
| Restrict portions of content in post | | | |
| Bulk update access settings | | | |
| Shortcode support | | | |
| Registration plugin included | | | |
| Payment support | | | |
| Approve users after registration | | | |
| Send invitation in bulk emails | | | |
| | $39 | $69 | $99 |
Site and Content Restriction Frequently Asked Questions
Please check the user guide to learn more about this plugin
Site and Content Restrictions Image Gallery
Version 1.3.1 from 18th June 2017
Updated licensing package
Version 1.3.0 from 25th Nov 2016
Fix bug while processing shortcodes within shortcodes
Version 1.2.0 from 17th Nov 2016
Added parameter reverse to the access shortcode
Version 1.1.0 from 5th Oct 2016
Added URL filters
Added the access shortcode
Added post bulk edit feature
Added post quick edit feature
Added access settings per post type
Plugin First Release 27th September 2016