Curated WordPress RSS Import and Feed to Post Aggregator
The WordPress RSS Aggregator Plugin lets you aggregate multiple RSS feeds to create a curated list of feed contents. Arrange feed content by category or topic to display multiple RSS feeds in an easy to use list style.
Feed to Post using Shortcode

Each curated RSS feed list can be shown using shortcode on any page or post. The user can filter information with a live search filter as well as by categories or tags. A sidebar widget can also be used to display a single category showing multiple curated RSS feeds.

Categories From Different Feeds
The curated WP RSS Aggregator plugin is easy to use, easy to customize, and works with any theme
| | |
| --- | --- |
| | @radicarl at WordPress.org: "Simply the best plugin in its category - I tested a dozen plugins to import RSS feeds on my new Web project. Not only the core of this plugin is powerful, but it is very complete in terms of the option. But the best is the excellent customer service..." |
Great Tool for Content Marketing
This is an ideal content marketing tool by allowing you to maintain a list of your favorite RSS feeds, recommend curated feed content to your users, and arrange knowledge bases around related content by category and subcategory.
Aggregated Industry News Tool

This is a amazing tool for building repository of professional resources for industry news while linking directly to original news sources.

Feed Items in a Category Aggregating News from WordPress Resources
WP RSS Import Feed Content
Aggregated Curated RSS Feeds – Build one or more curated lists of WP RSS aggregated news sources or feeds. You can then display different lists on any page of your WordPress website.
Knowledge Base of RSS Syndicated Content – Create a knowledge base of the most recent updates in your field.
Import RSS Content – Import RSS feed based content from one WordPress site to another.
Filter Imported Content by Keyword – Filter imported feeds based on keywords (blacklist or whitelist), so you only aggregate the items you want.
RSS Content Attributes and Image – Display RSS excerpts and thumbnails together with the title, date and source in your feed item display.
Tooltip Support – Show tooltips including full content excerpts when hovering over an item.
Sidebar Widget – Add a widget to any section of your WordPress site to display your imported feed items.
How to Build a Curated WP RSS Feed List:
Setting Feed Aggregation Rules

1. Start by defining the RSS import list name.

2. Define all related feed categories you are going to use for the RSS import.

3. In each category define the feed URL and the feed refresh interval.

4. Add keywords (positive or negative) for each feed so that RSS import will only aggregate content matching specific keywords.

5. Add tags by defining keywords to display a tag near each feed item based on its content.

6. Place the list shortcode on any page or post using shortcode.

7. Choose to display a single category of curated aggregate RSS feed content in a sidebar widget.

8. Once your curated RSS list is displayed, users may filter feed content by tag, category or free text filtering.

9. A favicon is automatically shown near each link in the list.

10. A NEW tag is shown for items which are not older than the defined amount of days as set in the plugin settings.

Feed Management - Category Screen Where the Feed Aggregation is Defined
What is the Difference Between the WP RSS Post Importer and the WP RSS Aggregator Plugins?
​​The CM WP RSS Aggregator plugin can read RSS feeds from external sites, but will only keep the title and initial description of the external post while linking to the external URL of the original source for the full post content. Once a user clicks on the title, they will be redirected to the original post.
​The CM WP RSS Post Importer plugin imports the actual post content to your site while letting you define the exact template of the content. This gives you complete control over content syndication, while pulling feed content from a wide range of sources.
Curated WordPress RSS Feed Aggregator Plugin Resources
Curated WP RSS Feed List Related Plugins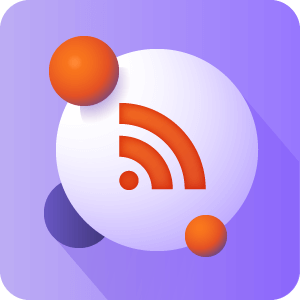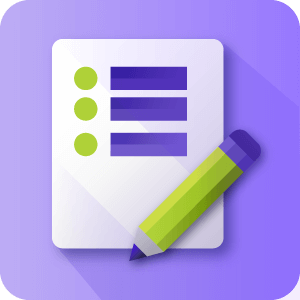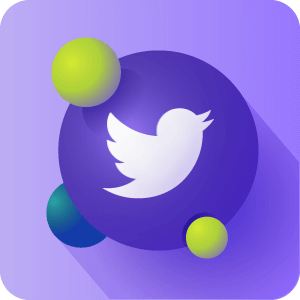 Curated WordPress RSS Aggregator Basic Features
Please check the user guide to learn more about this plugin
Create a list with any number of RSS Aggregator feeds.
Use shortcode to display RSS items on any page or post as a feed to post.
Curated WordPress RSS Aggregator Advanced Features (Pro Version Only)
Create Multiple Lists – Users can create multiple lists of aggregated RSS feeds from different feed sources and display RSS items as a feed to post anywhere on their site using shortcode.
Display Different Lists – It's possible to display different lists or combination of lists on any page, by using simple shortcodes.
Filtering Options – Add whitelisted or blacklisted keywords for each feed source. Keywords will be matched against RSS feed content and only items which match the positive keywords or do not contain negative keywords will be imported.
Update Interval – Define the update interval for each RSS feed source. The plugin will refresh the feed content based on the interval parameters.
Tags Support – Tags are associated with RSS feed items, as defined by keywords found in the RSS item content. Users can filter list items by tags and customize the colors for each tag.
Fast Filtering Support – Users can filter list items by text, category or tag. All relevant items will be displayed upon filtering.
Category Background Color – Users can choose to set a background color for each category feed item.
Styling Options– Users can define several options for the look and feel of the list such as tooltip color, background color, font size and more.
Last Update – Each list will display the last date content was updated.
User Personalization – Each user can personalize the RSS feed display by unchecking the categories they do not want to view in a specific list.
Number of List Items – For each list, the number of items included in it will be displayed.
Remove Items from RSS Feed – Manually remove items from the feed to manually curate the list of items in the feed.
Subtitle Content Extractor – Support reading the content of the RSS link subtitle (appears below the link title) from any existing RSS fields. Users can define the field of what information to extract for each category. For example the price of an item.
RSS List Ordering Options – Order categories within each list using a drag and drop interface.
Order Feed Items Per Category – Define how feed items are ordered in each category.
Source Permalink – Link directly to the original source for each feed item.
Image and Favicon – Each item will show a favicon from the source it is taken from and an image in case it is found in the content of the imported RSS content.
Mark New Items – You can define in the plugin setting which items in the RSS feed will be automatically marked with a specific tag such as "New". The tag is time based so after a defined amount of time the tag will be automatically removed.
RSS Import Widget and Feed to Post shortcode – A widget can be used to display all the feed items for a specific category, while a shortcode to be placed on any post or page to easily display feed to post content.
Wide Format Images – Featured images found in the RSS feed can be displayed in a wide format to create a better fit visual content.
Curated WordPress RSS Aggregator Frequently Asked Questions
Please check the user guide to learn more about this plugin
Can I choose the arrangement of the categories in each list?
Yes. You can manually order the categories appearing in each list with a drag and drop interface in the Plugin settings in the WordPress admin panel.
To learn more about how to organize categories with the Curated RSS Aggregator see this documentation article.
Can I use the same category in more than one list?
Sure. You can share the same category in several lists. Each list can include any number of categories
Is there a limit on the number of feed sources I can use?
No. You can use multiple sources in each list and also in each category. This supports creating a multiple RSS feed list showing aggregated content over a specific topic.
Is there a shortcode for use on specific pages or posts?
Can I show different feeds on different parts of the website?
Yes. You can use different shortcodes to display whichever lists of feeds you want on any page. Check the
shortcode documentation
to learn more.
Do users choose the categories and subcategories?
Yes. User can define the categories to which each rss source is aggregating the content. You can name the directory according to the source or topic involved.
Does the plugin import the content over to my site?
No. The aggregator only creates a snippet of the original content while still pointing to the original content on the source site.
What is the difference between the RSS Importer and Aggregator?
The
RSS Importer
fetch the RSS feed into a local post while allowing you to control the content and modify it. The Aggregator only creates a snippet of the title and short description while still pointing to the original content.
Curated WordPress RSS Aggregator Online Demo
| | |
| --- | --- |
| | View a curated list of WordPress news resources generated with the RSS Aggregator plugin. |
Customer Reviews for the RSS Aggregator
Simply the best plugin in its category

I tested a dozen plugins to import RSS feeds on my new Web project. Not only the core of this plugin is powerful, but it is very complete in terms of option. But the best is the excellent customer service … can even push for the development of the plugin according to our needs. Thanks again to the nice employee Marcin who unlocked my project.

Brilliant, marvellous, wonderful. fantastic...

Brilliant, marvellous, wonderful. fantastic... This problem was solved very rapidly. Excellent response, clear advice and a very rapid resolution to the problem. The plugin works as advertised. Having tried a dozen plugins to get RSS feeds into our website, this one worked first time. :-)
Version 1.2.0 6th Mar 2019
Added option to avoid links with the same title
Added option to exclude some RSS links from the feed
Added option to avoid caching on the feed's server
Added option to prevent problems with FeedBurner feeds
Added attribute "scroll" to the shortcode (for pagination)
Fixed small bugs
Updated the licensing package
Version 1.1.12 10th Jan 2019
Fixed the problem with not fetching some feed urls
Fixed the bug which caused errors in the Health Check
Fixed the bug in categories filter
Version 1.1.11 22nd Dec 2018
Bug: Fixed the problem with not fetching some feed urls
Fixed the bug which caused errors in the Health Check
Version 1.1.10 5th Dec 2018
Added the option to change the color of the RSS link title and description.
Bug: Removed extra closing tag at the end of the feed
Version 1.1.9 3rd Dec 2018
Added pagination
Added ability to display feeds in two or more columns
Added the option to show social sharing
Added the option to show "Like" button
Updated the licensing package
Version 1.1.8 13th Sep 2018
Added support for the FeedBurner feeds
Added option to customise RSS link text color and opacity
Added option to place Big image before, after or on the left side from the content
Version 1.1.7 13th Sep 2018
Added "Installation Guide"
Version 1.1.6 2nd Aug 2018
Updated the licensing package
Version 1.1.5 17th July 2018
Bug: Fixed order save issue after drag/drop categories and tags
Version 1.1.4 10th May 2018
Bug: Fixed the deprecated code
Bug: Fixed the "Plugin Appearance"
Change: Fixed the function getting image source
Version 1.1.3 7th Apr 2018
Bug: Fixed the bug with the inline styles
Version 1.1.2 25th Mar 2018
Added a new namespace to the list of supported namespaces
Fixed the bug with the image parsing
Version 1.1.1 17th Mar 2018
Bug: Fixed the bug stopping the users from adding new tags
Version 1.1.0 12th mar 2018
Bug: Added the shortcode detection to move the CSS to header
Improved the featured image obtaining method
Added the option to show the favicon on the list
Added the option to link the favicon to the feed
Added the option to display the title before the image
Added the option to refresh the links automatically during fetching
Version 1.0.29 18th Nov 2017
Added the support for keyword filtering for custom subtitle
Added the support for keyword filtering for additional fields, using filter cmra_keyword_match_fields
Updated the licensing package
Version 1.0.28 22nd Oct 2017
Fixed the style for the subtitle
Fixed the problem with adding more than one URL on Firefox
Version 1.0.27 12th Oct 2017
Added option to change the search input placeholder
Version 1.0.26 14th Sep 2017
improved keywords searching
Version 1.0.25 9th Sep 2017
Extended user agent configuration (option to overwrite user agent directly in categories)
Version 1.0.24 24th Aug 2017
Added plugin option to force keywords exact match (capital letters are taken into account during searching for keywords)
Version 1.0.23 14th Aug 2017
Added option to change the user agent of fetching RSS feeds queries
Version 1.0.22 4th Aug 2017
Added the option for each user to disable part of the RSS displayed categories with checkboxes

Version 1.0.21 29th June 2017

Added option to fix thumbnails relative paths

Version 1.0.20 25th May 2017

Updated licensing dashboard

Version 1.0.19 6th April 2017

Added plugin diagnostics with manual processing

Version 1.0.18 30th March 2017

Options to control favicons before links

Version 1.0.17 18th March 2017

Improved "NEW" tag handling
Bugfix

Version 1.0.16 26th Feb 2017

Version 1.0.15 10th Feb 2017

Added advanced settings in categories to customize subtitles

Version 1.0.14 12th Jan 2017

Add support to new shortcode parameters
Fixed new conflicts with Yoast

Version 1.0.13 16th Dec 2016

Add option to select the order by for links shown in each category

Version 1.0.12 20th Nov 2016

Shortcodes work now with lists and categories slugs

Version 1.0.11 20th Oct 2016

Added option to control widget height

Version 1.0.10 25th Sep 2016

Emojis handling improvement

Version 1.0.9 08th Sep 2016

Version 1.0.8 08th Sep 2016

Multiple feed URLs per category
Bugfix

Version 1.0.7 25th Aug 2016

Version 1.0.6 20th Aug 2016

Refresh all category RSS links feature

Version 1.0.5 12th Aug 2016

Single category with subcategories shortcode RSS display bugfix
RSS links update for categories with same RSS feeds bugfix

Version 1.0.4 29th July 2016

Version 1.0.3 28th July 2016

Updated licensing dashboard
Fixed a bug

Version 1.0.2, 15th July 2016

Removing outdated feed entries feature

Version 1.0.1, 14th July 2016

Added limit for the number of items in each category
Fixed bug when images are not found

Plugin First Release 13th July 2016