Ad Manager Client Add-on for the Ad Manager Server
If you're using our ad server plugin for your WordPress advertising campaigns and you wish to increase the number of remote WordPress sites served by the server plugin, you need this Add-On to the Ad-Changer server to get more advertising space.
You can purchase additional Ad Manager Client Plugin licenses and connect ad many as 200 client sites to the same WordPress ad server.
Connecting the Ad Client to the Ad Server

The ad-changer client will allow you to configure the client plugin so you'll be able to display your campaigns which are already defined in the server plugin, on the local WordPress site where client plugin is running.

Setting screen showing ability to set the server plugin address
Running Server Campaigns on the Client Side

The client plugin only works if you already purchased the CM Ad-Changer Server plugin and want to run the same campaign on additional WordPress sites.

Screen showing testing of a server campaign on the client side
To purchase the CM Ad Manager and Server plugin, please visit here.
Ad Manager Client-Server Architecture
This diagram shows how one Ad Manager Plugin can serve multiple WordPress website running the Ad Manager Remote Client Add-on.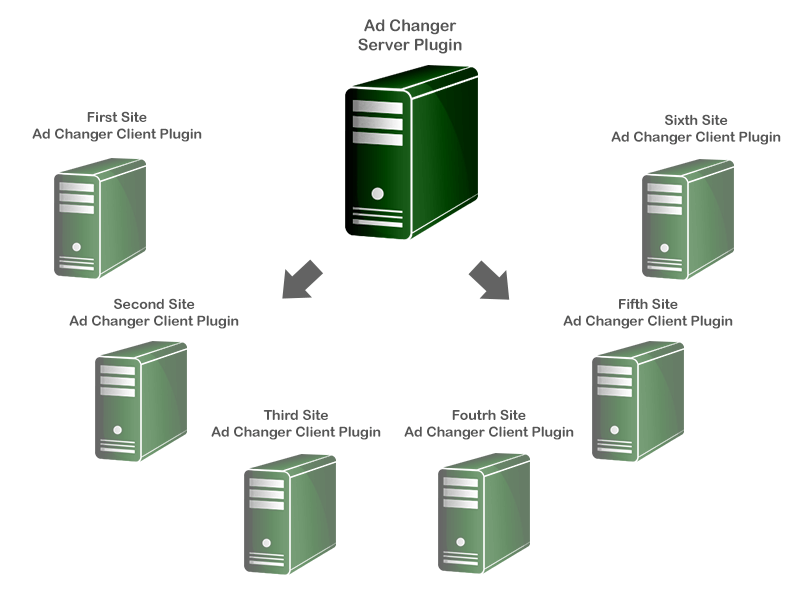 Ad Manager Client Prerequisite Plugin
You need to have Ad Manager and Server Plugin plugin installed before using this addon.
Ad Manager Client Related Addons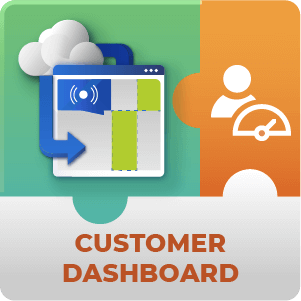 Ad Manager Client Addon Features
Please check the user guide to learn more about this plugin.
Server Connection – Connect to the Ad Changer Server
Connection Testing – Test the connection with the server to discover problems
Campaign Testing – Test and display individual campaigns or campaign group locally in the admin backend before showing them in the frontend
Ad Codes – Use shortcode to display individual campaigns or campaigns groups in any post or page
Ad Widget – Insert the ad widget to display campaigns or campaign groups on any sidebar
Custom CSS – Custom CSS setting to control appearance
Responsive Ad Banners Settings– Local settings for responsive banners behavior
Rotating Ad Banners Settings– Local settings for rotating banners to set the speed
Changer Client AddOn for the Ad Changer Server Gallery
Ad Manager Customer Dashboard Changelog
Version 1.8.13 26th Sep 2017 (both client and server)
Fixed the JS bug when the response is empty
Version 1.8.12 25th Aug 2017 (both client and server)
Fixed the bug with random banners sometimes not appearing
Version 1.8.11 19th July 2017
Fixed the bug with opening the links in image banners in new tab
Added the link validation for Campaign Link and Campaign Banner Link