The Best Multi Vendor Drop Shipping Extension for Magento
The Drop Shipping Extension for Magento® offers robust multi-vendor dropship capabilities in a lean, easy to use module.
If you're looking for a way to sell products from multiple vendors without needing to maintain inventory, the multi vendor dropship extension is your solution.
Shipping and Tracking Orders

With this Magento dropship integration, vendors can ship their products directly to the customer, eliminating shipping hassle and saving time for the shop owner.

Orders list as shown from the vendor dashboard
Managing Shipping Method

Vendors are able to decide which shipping methods they want to use to fulfill orders.

Vendor view of order details with ability to set shipping method
Managing Vendor Products

The dropship extension also comes with basic multi-vendor store functionality.

Vendors can add or edit products on the frontend, view orders, and track sales.

Edit screens showing part of vendor product editing screen
Note: The dropshipping extension does not support many advanced features of the Multi-Vendor Marketplace extension, including vendor profiles and vendor-specific product pages.
Using the Multi-Vendor DropShipping Extension
Drop Shipping– Suppliers ship straight to the customer
Multi-Vendor Capabilities– Gives vendors the ability to manage and view their orders
Multiple Shipping Methods– Suppliers can choose to offer multiple shipping methods
Add Product– Vendors can add products, product descriptions, prices, and more
Wholesale Sales– Great for selling many products from wholesale suppliers
No Inventory– Eliminates the need for the store owner to hold inventory
Improve Order Flow– Reduces time spent filling and shipping orders
Convenience– Store admin doesn't have to worry about filling and shipping orders
Saves Time– Saves admins' time and allows customers to get their orders faster
Comparison of Dropshipping Extension with Multivendor Marketplace & Inventory Management Extensions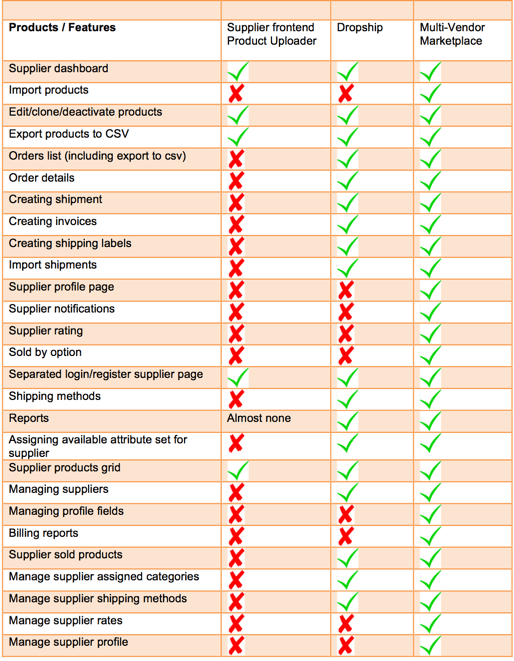 DropShipping Extension Related Resources
Dropshipping Extension Related Products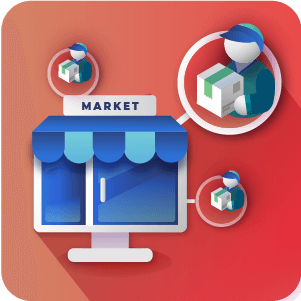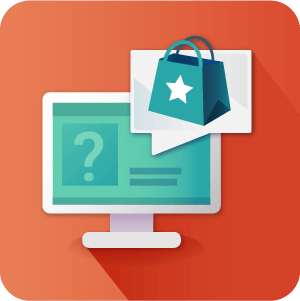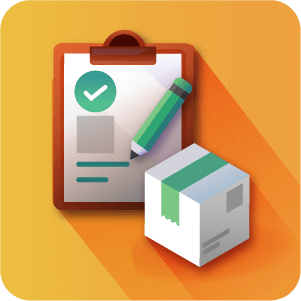 DropShipping Extension Features
Please check the user guide to learn more about this extension.
| | |
| --- | --- |
| | Drop Shipping – Ship products directly from supplier to customer |
| | Multi-Vendor Capabilities – Gives vendors the ability to manage their orders |
| | Add Product – Vendors can add their products on the front-end of the Magento store |
| | Product Description – Vendors can add their own product descriptions |
| | Customize Price – When adding a product, suppliers can choose the price |
| | Admin Approval – Admin has the ability to approve vendor products before they go live |
| | Shipping Method – Vendors can offer multiple shipping methods for customers to choose from at checkout |
| | Shipping Price – Vendors can customize shipping prices for different delivery methods |
| > | Order Packing Slip – Vendors can print a packing slip with order details for shipping |
| | Vendor Product Dashboard – Suppliers can view a grid of all uploaded products and see if they were approved by admin |
| | Vendor Order Dashboard – Vendors can see what orders are complete and which need to be shipped |
| | Vendor Notifications – Vendors can receive notifications when a product is ordered or approved by admin |
| | Sales Reporting – Vendors can easily track sales performance |
| | Improve Multi-Vendor Management – Gives vendors' capabilities to improve order flow while retaining admin capabilities |
DropShipping Extension Image Gallery
DropShipping Extension Frequently Asked Questions
Please check the user guide to learn more about this product.
DropShipping Extension Release Notes
Extension version 1.0.3 Release 10th July 2019
Fixed issues in supplier shipping methods;
Changed module according to PHP7.2 requirements;
Extension version 1.0.2 Release 12th Aug 2017
Extension version 1.0.1 Release 24th Feb 2017
Extension First Release 21st July 2016