Best B2B & B2C Magento Marketplace Extension
The Magento® Marketplace Multi Vendor Extension transforms your B2B or B2C eCommerce store into a thriving multi vendor online marketplace similar to Amazon, eBay, and Etsy.
Scalable with immense management and customization options, this is the best Magento tool available to grow your online retail business and surpass the competition.
Create a Successful Marketplace

The extension allows vendors and suppliers to create and update vendor product collection and track and manage orders through a supplier account within your Magento e-Commerce store.

Sample Online Store Created With the Magento Marketplace Extension
This gives both the site admin and suppliers an easy way to manage vendor products, shipping options, and fulfill orders, track sales, and split commissions.
The CM Magento Marketplace extension includes all the functionality available in the CM Supplier Frontend Product Uploader, allowing sellers to upload and manage their own inventory lists for all product types.

Great eCommerce Platform for Suppliers & Retailers
Multiple Sellers

Allow multiple vendors to easily manage and sell products on your site. They are granted access to an intuitive vendor dashboard , separate from the admin dashboard.

Vendor Panel - Configuring Products
Merchant Profile – Each vendor is given a customizable public profile through the supplier portal, and can be manually approved by the admin. Vendor profiles are displayed on all product pages.
Bulk Product Upload – Quickly bulk upload store products info and manage inventory using CSV files.
Orders List

Vendors manage orders from their product collections, giving them more control over pricing and shipping.

Vendor Panel - Managing Orders
Advanced Tracking– Ability to view and update shipping information using a unique tracking code created for each order
Dropshipping – Ability for sellers to manage shipping methods and cost, giving customers the option to choose a shipping method from pre-defined options.
Reviews and Ratings – Customers can view feedback about the vendor, including product reviews and seller ratings.

Detailed Reports

Real-time sales reports on product sales, total sales, revenue and more, with many filtering options. The essential information to create profitable strategies

Sold Products by Supplier
Commission Tiers – Admin can charge a commission based on product category and for each specific vendor
Notifications – Multiple notifications and alerts for approving vendor products by admin and when a new order has been created
PayPal Integration– Admin can easily pay vendors with the PayPal add-on. Payment can be set to process automatically or manually.

Vendors Subscriptions

Create different vendor subscription plans, all payable and renewable through the Vendor Dashboard. An example: 10 vendor products with a 3 month subscription for 50

The Vendor Dashboard
Multishipping– Each vendor can add multiple shipping methods. Customers can then select their preferred shipping option upon checkout.
Mobile Responsive– All Magento Marketplace frontend and backend modules are mobile responsive, including the seller dashboard .
Same Product, Multiple Suppliers– Enable multiple vendors / sellers to sell the same product, similar to Amazon. The product shown on the B2B or B2C store frontend can display based on the admin settings (with option to rank by: supplier rating, best price, admin manual selection, and stock availability).
Multiple Vendor B2C Marketplace Plugin – Admin Benefits
Simple Inventory Management – Create your eCommerce niche-based B2C Marketplace without worrying about inventory management.
Flexible Vendor Commission – Set a default vendor sales commission fee, or offer custom fees for each individual seller.
Powerful Moderation – Moderate vendor profiles, product information, shipping arrangements and supplier capabilities.
Advanced Reporting – Receive detailed sales reports and filter them by supplier, category, customer group, and more.
Unified Cart System – Our eCommerce Marketplace software can process all payments within a single shopping cart system.
Automated Vendor Payments – Choose whether to pay vendors manually or automatically.
Multi Vendor Magento Marketplace extension – Supplier Benefits
Quick Setup – Sell products online without having to maintain and promote your eCommerce website.
Product Collection Management – Create, update, manage and track products of any type, including configurable products, digital products, and simple products. Manage your own inventory, orders, pricing and shipping arrangements independently.
Unique Supplier Profile – Create an impressive seller profile, where customers can view company information, vendor products, and user reviews
Advanced Sales Tracking – Track sales with detailed sales reports for your product collections.
Product Groups – Sell the same product as a different vendor, but set your own price. Check video
Additional Modules
For more information about each module, please check the "Modules" tab.
Marketplace PayPal Vendor Payments
Marketplace Multi-Vendor Pickup Time
Marketplace Vendor Subscription
Marketplace Schedule Delivery Date AddOn
Marketplace Questions and Answers
Marketplace RMA
Marketplace FedEx Shipping
Marketplace Bargain Price
Marketplace Module Additional Requirements and Customization
Let us know if you are missing any marketplace functionality. We can help you customize the extension to meet your specific needs and business requirements.
Multi Vendor Extension Related Products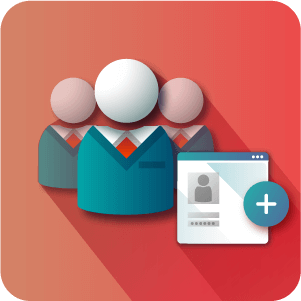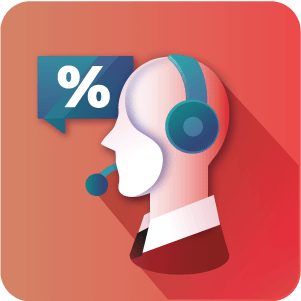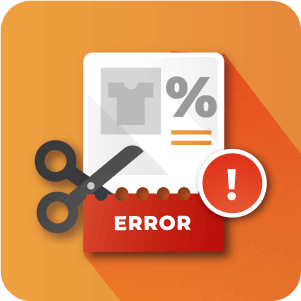 Multi Vendor Marketplace Module Detailed Features


Admin Moderation Capabilities
| | |
| --- | --- |
| | Multi Seller Marketplace – Allow multiple merchants to upload their products directly to your Magento® store. |
| | DropShipping – Allow your suppliers/vendors to create a chain of supply, enabling them to develop their own global business with advanced dropshipping options. |
| | Inventory Management – Give other employees limited access to manage vendor products from the front-end, without using the Admin interface. |
| | Admin Moderation – Moderate product information, shipping arrangements and supplier capabilities. |
| | Advanced Billing – Process all payments with a single shopping cart system. |
| | Separate Login – Set a separate registration and login page for suppliers. |
| | Product List – Manage list of all sellers products added by the supplier. |
| | Change Product Supplier – Admin can change a product's supplier/owner. |
| | Sales Reports – Admin can generate a supplier's sales conversion or sales report. |
| | Filter Sales Reports – Filter sales reports by suppliers, product categories, customer groups and more. |
| | Billing Reports – Admin can have billing report for each order. |
| | Vendor Approval – Admin can manually approve vendor's profile after registration, or have it approved automatically. |
| | Product Approval – Admin can decide if imported products are approved automatically or need approval from the admin panel. |
| | Vendor Payment Tracking – Track billing to organize your monthly vendor payments. |
Admin Customization Options
| | |
| --- | --- |
| | Customize Product Forms – Product forms can be easily changed in the admin panel. |
| | Metadata Labels – Change the labels of the existing product metadata. |
| | Product Attributes – Set which Attribute Set can be used in vendor product creation. |
| | Product Categories – Define what categories are available for all suppliers or set them for each supplier. |
| | Supplier Order List – Define what orders will be displayed on the supplier order list. |
| | Tax Group – Define tax group for seller's products. |
| | Admin Fees – Either set a default fee charge for supplier revenues, or set individual fees for each supplier. |
| | Product SKU – Define if suppliers can define products SKU or it will be auto-generated. |
| | Upload Images – Define how many images can be uploaded per product by suppliers. |
| | Product Types – Define what product type can be created by supplier. |
| | Downloadable Products – Define the type of downloadable product files and the max size. |
| | Product Page – Define whether or not to show sellers products on their profile pages. |
| | Supplier Profile – Define custom fields for suppliers' profiles – they can also set some of the fields as system so they won't be shown on suppliers' profile pages. |
Seller Product Management
| | |
| --- | --- |
| | Add Product – Suppliers can add products (simple, virtual, downloadable and configurable), they can add product descriptions, add product metadata and add product images. |
| | Stock Management – Product management tool for vendors to add a product or manage products that are already in their inventory. |
| | Configurable Products – Supplier can create associated products for configurable product or use existing products which match a configurable product. |
| | CSV – Supplier can import products from a CSV file and their images. |
| | Frontend Preview – Supplier can preview products on the frontend before they go live. |
| | Supplier Product List – Suppliers can view and manage products from the frontend. |
| | Add Product Form – Supplier can add new elements to the supplier product form. |
| | Cloning Products – Supplier can clone their products. |
| | Shipping Information – Easily print and save shipping information according to the selected carrier's requirements. |
Supplier Tools and Seller Dashboard
| | |
| --- | --- |
| | Supplier Panel – Every supplier has a link on their own seller dashboard page with the products upload and stock management features. |
| | Sales Reports – Supplier is provided with a seller dashboard with sales and revenue graphs. |
| | Order Management – Suppliers can manage their orders, initiate shipping, print shipping labels and create invoices for orders from the seller portal. |
| | Supplier Ratings – Each seller has star ratings shown on their profile. |
| | Supplier Email Notifications – Update Supplier/Admin notifications of new orders, new products uploaded/approved. |
| | Customer Email Notifications – Update customer with tracking code once shipping is created. |
| | Supplier's Detailed Reports – View a report of each sellers' most viewed products, bestsellers, and ordered products, export reports to a CSV file. |
| | Shipping Methods – Suppliers choose multiple shipping methods for their products – they can set a Flat Rate, Table Rate or Free Shipping. |
| | Supplier Profile – Suppliers can create a profile with name, description and can upload avatars. |
| | Custom Notifications – Sellers can define which notifications they will receive. |
| | Multishipping – Each vendor can add multiple shipping methods. Customers can select their own preferred shipping option. |
| | Transaction History – Suppliers and the admin can see their transaction history report. |
| | Special Price – Vendors can add special product price during the promotion or sale. (This does not include the banner feature). |
Marketplace Additional Requirements and Customization
Let us know if you are missing any functionality. We can help you customize the extension to meet your specific needs and business requirements.
Magento MarketPlace Multi Vendor Modules
These modules can be used to add even more handy eCommerce functionalities to the Marketplace Multi Vendor Extension.
Each module is $69 on top of the price of the extension, and come with a year of updates and support.
Magento MarketPlace Multi Vendor Image Gallery
Multi Vendor Marketplace Plugin – Admin Panel
Multi Vendor Marketplace Plugin – Vendor Panel
Marketplace Questions and Answers Addon
Marketplace Schedule Delivery Date Addon
Multi-Vendor Marketplace Extension Frequently Asked Questions
Please check the user guide to learn more about this extension.
Can the Marketplace administrator control which products to publish on their online e store?
Absolutely. The Marketplace administrator can determine which suppliers can be trusted to freely upload products and which suppliers require admin moderation and approval.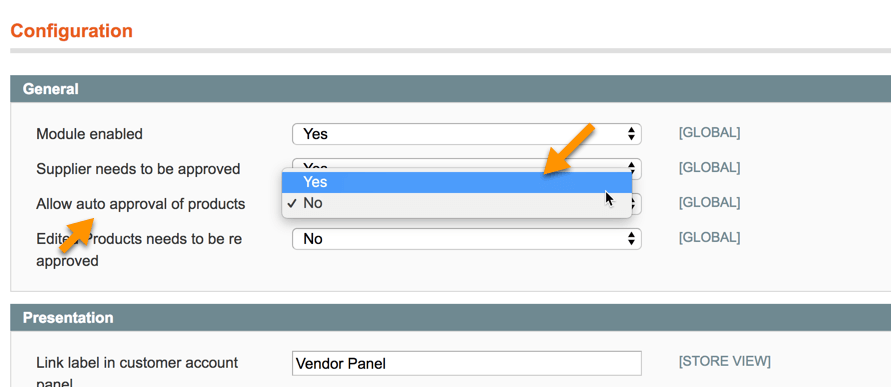 The built-in notifications system will notify you whenever a new uploaded product requires moderation and approval and will also notify suppliers when their product has been approved, moderated or dismissed.
To learn more about this feature see this Help article.
Is there an automated system for delivering payments to suppliers?
Not in the standard edition. The extension includes an admin billing system that lets you track pending payments to vendors, but the actual payment is done manually based on the agreed fee.
To learn more about this feature see this Help article.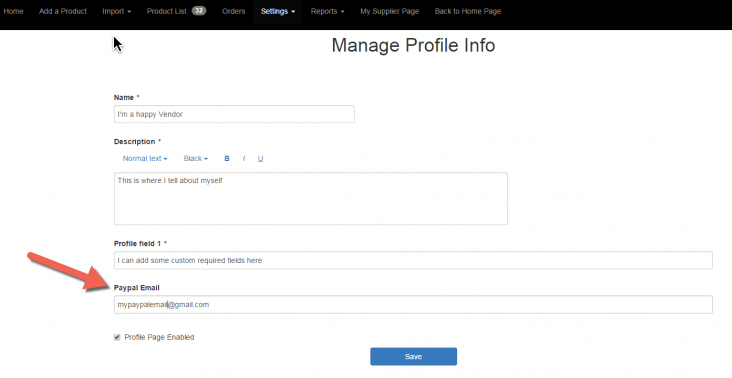 What is the admin fee for selling supplier products?
The admin can determine a default fee for all supplier sales, or create a custom fee for each supplier based on mutual agreement.
To learn more about Sales fees for vendors on your store read this Help article.
How will store payments be processed?
All store payments are processed via a single shopping cart. Using the admin billing system, the Admin can then distribute earnings to suppliers based on the agreement between them.
Will suppliers have access to my admin account?
Absolutely not! Once opened, each supplier account is given its own front end dashboard from which they can edit their profile, manage products and orders and view reports.
To learn more about how the Vendor Panel works see this Help Article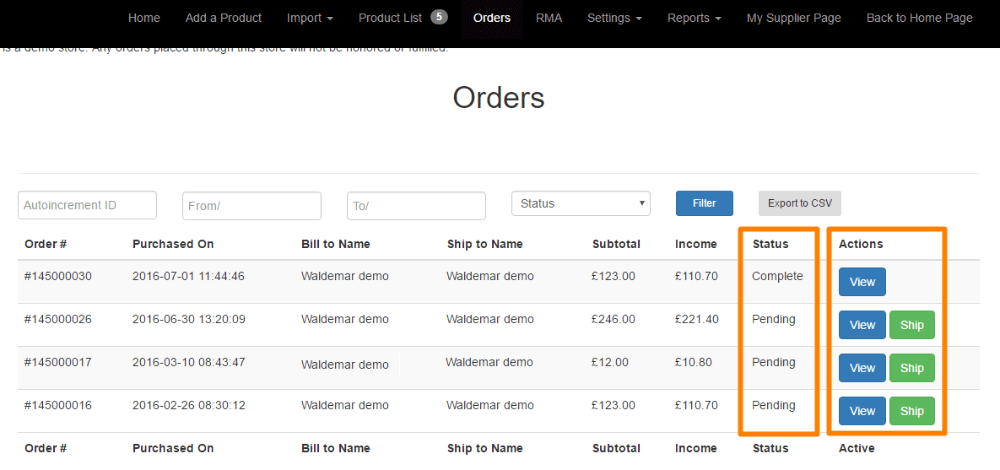 How many suppliers can I have on my store?
There is no limit to the number of supplier accounts that can operate on a single Magento store. However, if you plan to have lots of suppliers selling many products, be sure to acquire an adequate hosting plan.
Can Vendors add the promotional banners?
No, but vendors can add the special price during the promotion period or sale.
Can the admin assign a product to the seller account?
Yes, This extension includes the feature of back-end admin product assignment for a seller account.
Does this extension have the option to turn on the Vendor Verification ?
Yes, Vendor verification option allows admins to manually approve the vendors' profiles after registration, or have it approved automatically. .
Does it allow vendors to show a notification message on their store/product pages if they are on vacation?
No, This plugin does not have seller vacation mode feature but can be customized.
Does the extension support APIs for managing the marketplace?
Yes, the extension works with the default Magento API as well as custom API methods for the extension, the available API calls can be found here.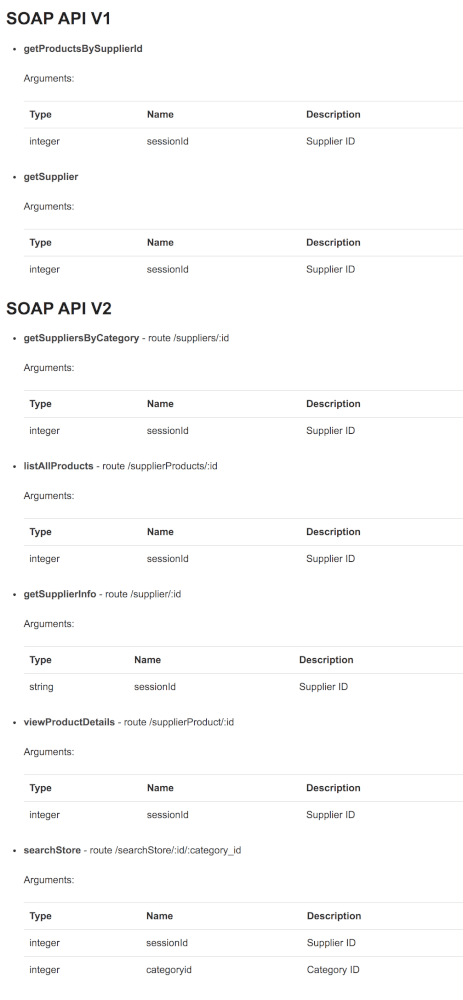 If one order combines multiple products from different vendors, Can the order be split between the vendors?
Yes. The default behavior splits the products between the vendors – If you would rather create a different order for each vendor then you should check out the Order Split addon.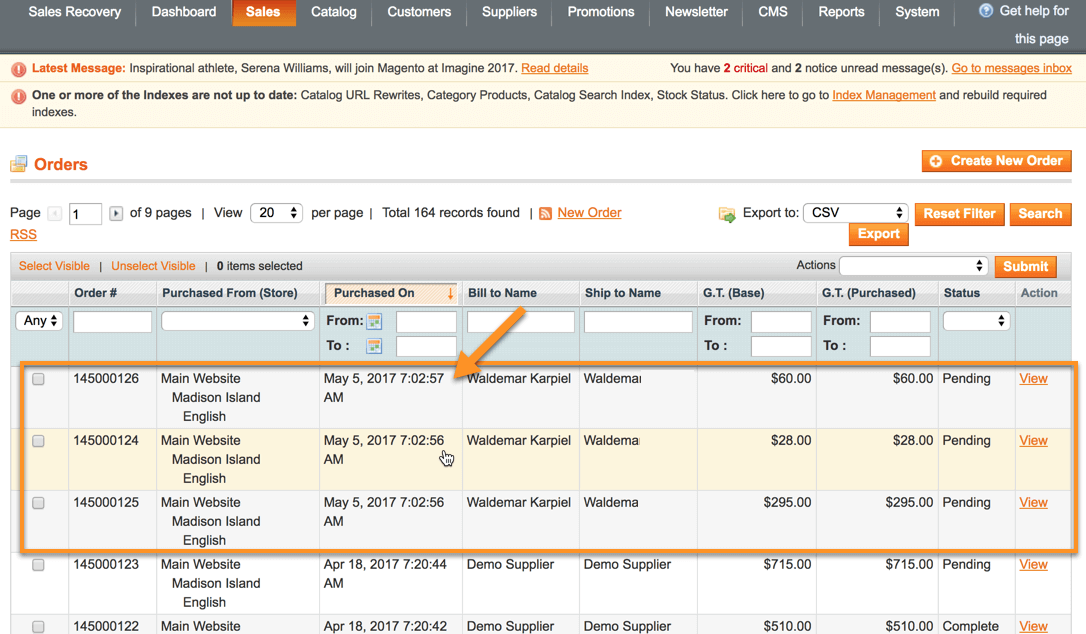 Can vendors control their own shipping price?
Yes. Each vendor can create three different shipping methods in settings: Free, flat rate, and table rate – that can add shipping costs based on price, quantity or destination
Learn more about vendors shipping prices in this Help Document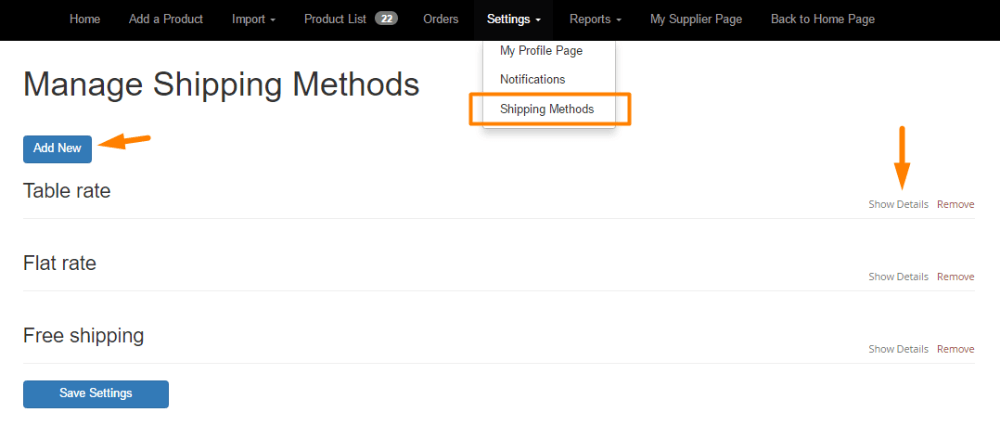 Can vendors automatically update their inventory on the marketplace?
Yes. By using the Inventory Updater add-on vendors can add a link to their self hosted inventory file and it will update from this file on a daily basis.
Learn more about the inventory updater add-on by clicking here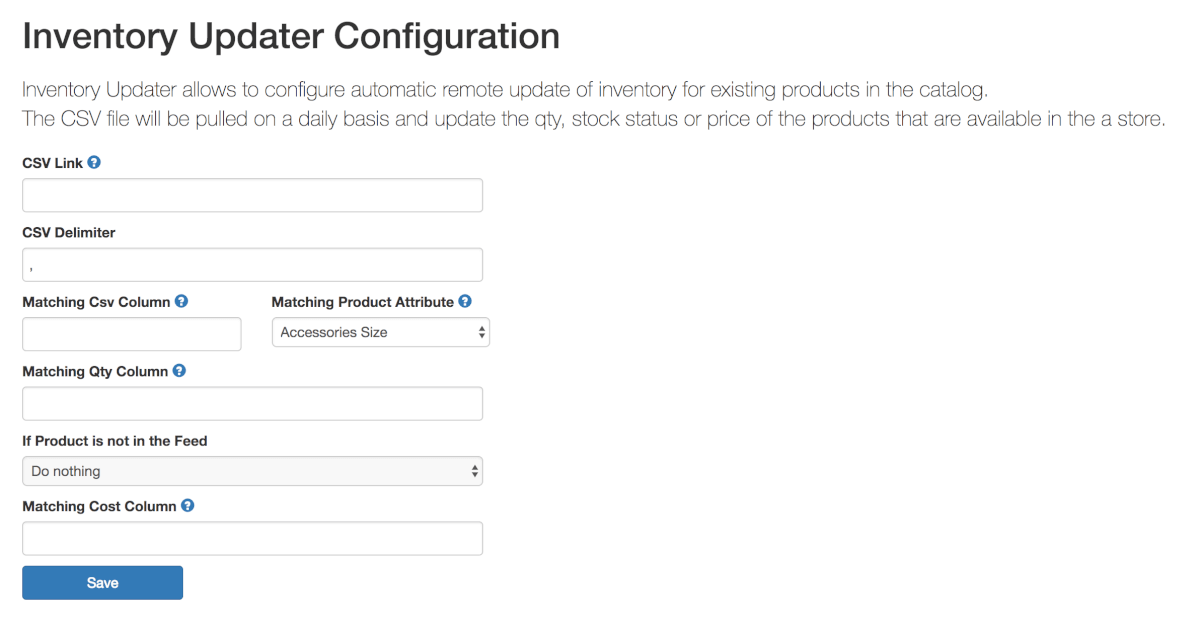 Customer Reviews for the Multi Vendor Marketplace Extension
Perfect Marketplace Extension

I used CreativeMinds Marketplace Extension to build our multi vendor store corporategift.com. The extension works perfectly and the support and communication was really amazing- highly recommended!

We had a bit of trouble setting up the marketplace, but the support went above and beyond to help us. Can't recommend enough

Our developers tried over five extensions in a grueling three-month research process until we settled with this extension. From stability to features, it checks all boxes.

Great features that guaranteed my marketplace to work. Thanks CM