Easily configure and send default emails in WordPress via our Mail SMTP Gateway Plugin.
Email deliverability is an important factor for business and everyday communication. If you struggle with sending emails and configuring SMTP in WordPress, our Mail Gateway Plugin makes it easier than ever.
A lightweight WordPress Mail SMTP Plugin that reconfigures the inbuilt wp_mail()function
The WordPress Mail SMTP plugin is the best solution to handle all your outgoing emails which are sent from your WordPress site via a MAIL SMTP gateway with SMTP authentication.
Email Tools Main Settings Screen

Controlling Your SMTP Gateway

The user friendly email tools WP Mail SMTP plugin supports WordPress SMTP integration and external SMTP Mailer Integration. You can also log all outgoing emails sent from your WordPress and switch between several available SMTP service gateways.
The email gateway plugin supports sending email in WordPress via a preferred SMTP server. You can define several SMTP service gateway profiles and choose the active one.
What is SMTP and Why my WordPress Site Needs It
SMTP (Simple Mail Transfer Protocol) is a communication protocol to transfer emails over the Internet. Sending WordPress emails can sometimes be problematic as you can wind up banned or blocked by mail gateways.
You also need to count on the server your WordPress site is installed on and be sure it is configured properly to handle outgoing emails. The WordPress default uses the PHP mail() function or the PHP wp_mail() function leading to trouble sending mail successfully.
The Importance of a SMTP Server
A lot of WordPress hosting providers have email servers that are not configured the right way for sending PHP emails. These hosting server issues can cause a variety of email sending problems such as delays and interruptions, damaging your business communication.
Consider our Email Gateway WordPress Plugin as a middleman between WordPress and an SMTP server. You simply point it to the desired SMTP server and the Gateway plugin bypasses the WordPress Mail Function and connects you to your desired SMTP host.
Setting up an SMTP Gateway

Upon installing the Email Tools WP Mail SMTP Mailer plugin, you are communicating directly through a defined authorized SMTP service gateway and bypassing your server while solving potential issues which might result in your sent mail being blocked, marked as spam or not being sent.

You should configure your SMTP host, SMTP port, choose SSL / TLS encryption, define your SMTP username and password, SMTP authentication, define the mail header and mail priority.

The SMTP Plugin also includes an SMTP testing tool to test the SMTP status and that it's performing as expected.

Setting Screen for an SMTP service Gateway
How to configure SMTP and send emails in WordPress
Send emails from WordPress the easy and correct way, prevent abuse and spam, increase email deliverability and skip troubleshooting.
The plugin is perfectly suited for Beginner WordPress Users with its simple customization options. We also include an easy to follow step-by-step explanation for how to set up the Mail SMTP Gateway Plugin.
Preferred SMTP Method Selection – Define your preferred SMTP gateway for sending email in WordPress
Multiple MAIL SMTP Profiles – Create several SMTP gateway profiles
Audit and Logging – Log outgoing emails to track potential issues or audit
Customize Mail Headers – Configure your outgoing email structure, mail headers and priority
Secure your Sent Emails – Avoid lost emails, emails marked as spam and more issues with sent emails not being delivered
Mail SMTP Plugin Use Case Example
Membership / Ecommerce Business – Involves a lot of email automation and communication with users. The top priority is that every single email arrives in your user inbox.
WordPress Mail SMTP Plugin Additional Resources
SMTP Plugin Related Products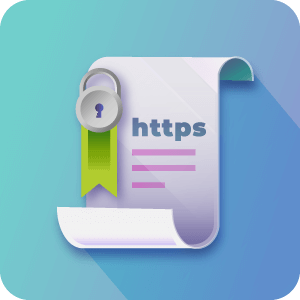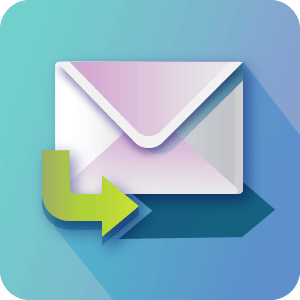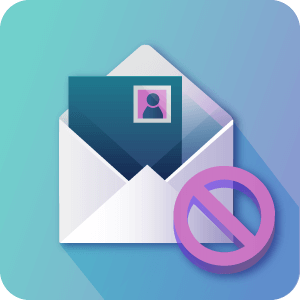 WordPress Email Tools and Mail SMTP Plugin Features
Please check the user guide to learn more about this plugin.
| | |
| --- | --- |
| | Use SMTP account to send WordPress emails – Specify an SMTP account profile to use from a list of available profiles |
| | Encryption – Choose SSL/TLS encryption for each defined SMTP profile |
| | Avoid Trouble sending email – Bypassing the default WordPress, PHP mail function for sending WordPress email and sending via an SMTP server with proper SMTP authentication will increase email deliverability |
| | Proper Authentication – Choose whether or not to use SMTP authentication for each defined SMTP profile |
| | Username and Password Settings – Specify an SMTP username and password for each defined SMTP profile |
| | Multisite – Supports Multisite environment |
| | Multiple SMTP Profiles – Supports multiple SMTP server profiles |
| | Free SMTP and Paid SMTP email service compatible – Pair Our WordPress SMTP Plugin with a paid SMTP service such as MailGun or SendGrid to send Mass Emails from WordPress, or go with a free SMTP service to simply increase email deliverability |
| | Log Outgoing Emails – The most advanced tool to log the outgoing emails and the SMTP client-server messages |
| | Password Encryption – Support for password encryption for each defined SMTP profile |
| | Control Mail Headers – Option to remove some mail headers |
| | Hide Passwords – SMTP password is always hidden for each defined SMTP profile |
| | Amazon SES – Support for Amazon SES |
| | Return Email Address – Support for return path email address |
| | Priority Settings – Options to set SMTP priority |
| | Diagnostic tools – Test the communication between WordPress and the SMTP server |
WordPress Email Tools and Mail SMTP Image Gallery
Back-end Gallery
WordPress Mail SMTP Plugin Frequently Asked Questions
Please check the user guide to learn more about this plugin.
Can I use this plugin to send email via Gmail / Google Apps?
Sure. This plugin helps yous ending email from your WP site using an external SMTP service such as Gmail, Amazon SES, SendGrid and other Email delivery platforms.
This will make mail delivery nearly 100% reliable so that you can be assured email receipts, sale notifications, product submissions, and all other emails are delivered reliably.
Does the SMTP plugin have multisite support?
Yes. It can be installed on a Multi-Site environment.
Still, you need to have a license for each site.
Does this plugin keep track of sent emails?
Yes. The plugin supports logging all outgoing email so you can track what was sent.
Do I need a username/password for the SMTP gateway?
Most external SMTP Email delivery services will require a username and password to be used in order to send emails.
You would also need to have an account which you have registered to use it.
There are some free SMTP gateways available that do not require a username and password but they are not reliable or as scalable as the paid Email delivery services.
Can I use several accounts for sending emails from different contact form?
No. You can define several SMTP service gateway profiles and choose the active one only.
Customer Reviews for the WordPress Email Plugin
Configuring my email on WordPress was a nightmare until this plugin! It has no problem connecting and handling HUNDREDS of emails a day for my business accounts. 11/10 would recommend!!

I was trying to configure my email on WordPress for WEEKS. The setup was straightforward (pleasant surprise) and now I can rest a bit. Thank you!

Works even with a huge load of emails (around 600+/day) OK
Mail SMTP Plugin Release Notes
Version 1.0.8 19th Dec 2019
Fix: Replaced deprecated call
Updated licensing library
Version 1.0.7 4th Nov 2017
Updated the licensing package
Version 1.0.6 18th Dec 2017
Updated licensing library.
Version 1.0.5 Release 15th June 2017
Version 1.0.4 Release 30th Dec 2016
Added options to change the sender name and e-mail
Version 1.0.3 Release 6th Oct 2016
Fixed displaying email preview in logs
Version 1.0.2 Release 27th July 2016
Updated licensing support
Plugin First Release 23rd May 2016