Quiz Manager Plugin Description
The Quiz Manager Plugin for WordPress supports adding a knowledge quiz to test users. The admin can define scores for passing the test and showing additional content.
Each quiz can have as many questions as required, and each question can have multiple answers. The admin can mark more than one answer as correct.
Rich Questions

Questions support rich formatting and multimedia content. The admin can use images and videos to create an engaging quiz experience.

Quizzes can have either a fixed list of questions or random items, providing many possibilities to test your users.

Question with image and formatted text
Intuitive Scoring

Once the student completes the quiz, he/she receives a score in the form of a intuitive graph.

The score is saved in his/her profile and shown in the admin quiz reports.

Score results graph
Easy Score Tracking

The admin can quickly view scores average, maximum or minimum for each quiz and user.

Too many scores to analyze? It's ok: smart filters are available to speed up the process.

Score Progress Report
Quiz Plugin Use Case Examples
Student Testing – Test your students with premade questions and get instant results for further feedback.
Gamification – Offer rewards to users who take the quiz and answer it correctly.
Product Testing – Create the most relevant questions regarding your product and let users answer. Create multiple quizzes for various audiences and use the results to improve your product.
Profile Building – Find out more about your users in order to utilize the data for marketing campaigns.
Quiz Manager Related Products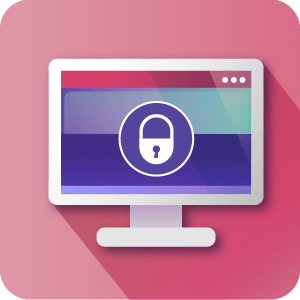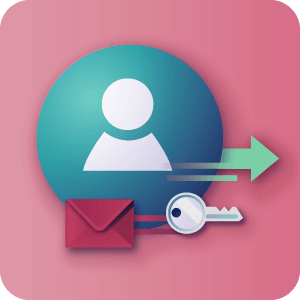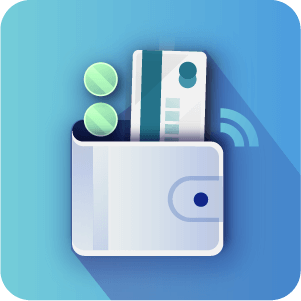 Quiz Manager Plugin Features
To learn more about this plugin, check the product guide.
| | |
| --- | --- |
| | Active Lessons – The quizzes allow you to grade your users and check their pace, enriching the learning experience |
| | Go Beyond Text – Questions support HTML and multimedia content, such as images and embedded videos. Engage students by providing more than text |
| | Shortcode Support – Display quizzes on any page or post by using simple shortcodes |
| | Flexible Quiz – Each quiz can have any number of questions. Additionally, each question can have more than one right answer. This flexibility allows for simple "True or False" tests and also deep multiple answer questionnaires |
| > | Dynamic Quiz – Quizzes can have a fixed list of questions or present random questions each time. The admin can define this through a prioritization system, choosing which questions are more important |
| | Lock Content Based on Score – Show content only to users who have a score higher or lower than you select. For instance, only users who scored over 80% in the test "Math 101" will be able to see a link that directs to the next quiz |
| | Progress Report – Monitor the progress of your users, including their minimum, maximum or average score. Group the statistics by user or by quiz and apply filters to easily navigate the data |
| | Show Answers – Show answers to all questions after users submit their answers |
Quiz Manager Plugin Gallery
Quiz Manager WordPress Plugin Frequently Asked Questions
What is a quiz? Why is it useful?
A quiz is a collection of questions about a certain subject. It scores the user based on the given answers. This dynamic aspect makes it an especially engaging resource for users.
It's useful for many purposes, such as a learning tool (e.g. Math Quiz, Student Exam) and entertainment (e.g. "How Much Do You Really Know About Beyoncée?").
Smart systems like the Quiz Manager WordPress plugin allow for questions with multimedia content, Progress Report, and more.
Can I include images and videos inside questions?
Yes. Questions support images, videos, text formatted with HTML tags and much more. The question editor works just like the base page or post editor on WordPress.
Can I track the scores of my users?
Yes. The Quiz Manager WordPress plugin features a Progress Report panel, where you can monitor scores and group them by users or quizzes. It also contains filters for easier navigation. For more information, check the guide How To – Check The Progress Report of Your Users.
Can I include quizzes on any post or page?
Can I change/translate the text displayed to the users?
Can anonymous users have access to the quizzes?
You can choose if guests can see and interact with the quizzes or not. If they can answer the quizzes, their scores will not be registered, preventing abuse of the system. For more information, check the guide How To – Enable Anonymous Users to Answer Quizzes.
I want to show a certain content only to users who passed the test. Can I do that?
Yes. The Quiz Manager WordPress plugin allows you to display certain content only for users who scored higher or lower than a chosen percentage.
For instance, you can show "Congratulations, claim your prize" only for those who scored over 80%. For more information, check the guide How To – Show Content Based on Score
Customer Reviews for the Plugin
As a teacher, this quiz plugin is really well designed and easy to use. I can prepare quizzes easily while my students are working and distribute the quizzes in a timely manner. The progress report feature is also a great confidence booster for my kids and this quiz plugin is now a regular bonus point activity in my classroom for the upcoming year!

Good solution to grade my students

I tried a couple of quiz plugins, but this excelled due to the progress report. Great work!

Quite powerful 'hidden content' feature

You can show certain content only to users who scored more than a set percentage. There were so many possibilities I spent some time figuring out some uses and settled with premium certificates to the best students. I had a bit of help from support, which is much appreciated ;)

We deal with REALLY specific certification tests, so adding content to each question was a must. With this quiz plugin we add video and HTML, so it was a really good fit.
Quiz Manager Plugin Release Notes
Version 1.0.6 26th Oct 2019
Removed deprecated functions
Version 1.0.5 21st July 2019
Added shortcode support with quiz success and fail results
Updated package 1.8.9
Version 1.0.4 7th Feb 2019
Version 1.0.3 4th Nov 2018
Added an option "Include child questions in parent category"
Version 1.0.2 1st Nov 2018
Added an option "Show results after submission"
Added alert when submit data are empty
Version 1.0.1 5th Aug 2018
Added shortcode support in question description
Updated license package
Version 1.0.0 from 8th Feb 2018