Product Directory Community Add-On Description
The WordPress Product Directory Community AddOn allows users to add a new listing to the Product directory, claim an existing product which was listed and manage their listings.
This AddOn is a supplement for the Product Directory Plugin and empowers it by letting the users submit and manage their own listings within the product directory.
What Happens when a User Submit a New Product
Managing New Product Listings

When a user submits a new product listing, the admin will receive a notification.

Admin can moderate the new listing and approve or reject it. Once approved, the product owner will receive a notification and a password for managing the product page.

With the email and password, the product owner can manage the products listing WITHOUT being logged in to the WordPress site or be defined as a WordPress user. This allows a complete separation between product owners and WordPress users.

Showing part of the new product submission form
In cases when the product owner forgets his password, near each product page which is assigned to a product owner, a forgot password link will appear, allowing product owners to receive a new password to the registered email.
Administrator Tools to Manage Listing
Moderation and Notification

The plugin provides the admin with several ways to manage listings. Admin can moderate all listing submitted by users and approve them before they appear in the directory.

Admin can also assign an email and send a password for an existing product listing to the owner, Allowing him to manage the product page.

Setting screen showing part of the moderation and notification settings
Modifying the Product Submission Form
Controlling the Submission Form

Plugin settings includes many options for the admin to manage the product submission form.

Admin can define which fields should appear. Which fields will be mandatory and what is the label which will be shown beside each field.

Setting screen showing part of the product form settings
User Dashboard for the Product Submissions
The plugin supports a user dashboard for logged-in users which let them see all their existing listings and manage them. Since product owners are not necessarily defined as WordPress users this dashboard will be usable just in cases where new product submission is made by logged in users.
Claiming an Existing Product
Claiming Exisitng Product

Admin can turn on the module for claiming existing product. When set, a small link will appear in all product pages which are currently not assigned to a product owner.

Users can fill up their email and name and submit a claim request. if approved this product will be assigned to the user and a password will be sent to him to manage the product page.

Claim existing product form
Online Demo – Check ListWP.com Product Directory
Using the Product Directory Community Add-On
Allow users submit a new product
Allow users to edit and update an existing product
Allow users to claim an existing product already in the directory
Product Directory Community Prerequisite Plugin
You need to have CM Product Directory plugin installed before using the community addon
Product Directory Community Related Plugins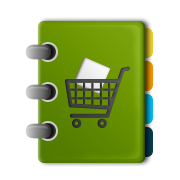 Product Directory
Build a product directory which includes product information, screenshots, video and business information. Support payments.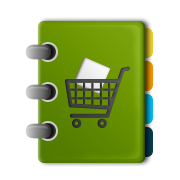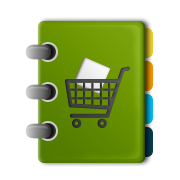 Product Directory Community AddOn Features
Shortcodes support a form with Captcha for submitting and managing products
Admin can define what fields are mandatory in the add new product form
Admin can turn on/off product claim feature
Admin can turn on/off forgot password feature
Supports external users username and password for managing their product
Supports product owner notifications
Supports changing all the labels related to the product form
Supports moderation of new product postings
Product Directory Community Features in Details
Please check the user guide to learn more about this plugin.
Add a product form – Using a shortcode admin can place a form where product owners can post new products and edit existing. The form mandatory fields are controlled from the admin settings.
Claim your Product – Each product page which is not already assigned to a product owner can show your product form. Once posted admin can moderate and assign a product owner to this product page.
Password Recovery -Once product is claimed, product owner can ask to recover password. An email notification will be sent to the product owner registered email address.
AddOn Settings – AddOn settings includes Moderation settings of who can moderate new product added and notifications settings.
Product Owner Email – Once claimed, product owner email appear in the product edit page from the admin dashboard. Admin can update email and also send password recovery notification.
AddOn Labels – All labels related to the product details and form are editable. Admin can also define which field is mandatory.
GDPR Compliant – Provides tools that let users have full control over their data, assisting the admin with data regulations compliance. Learn more.
Product Directory Community Video Tutorial
Product Directory Community Image Gallery
Product Directory Online Demo
| | |
| --- | --- |
| | This demo shows a form for submitting a new product listing. Once product is submitted admin is notified. Admin can moderate the new submitted product before it appears in the directory. |
Version 1.4.4 30th Jan 2019
Version 1.4.3 28th Jan 2019
Added stripslashes for labels
Version 1.4.2 23rd Jan 2019
Bugfix in access notification email
Updated license package 1.8.6
Version 1.4.1 16th Jan 2019
Added community form section heading text change settings
Version 1.4.0 9th Jan 2019
Bugfix in community dashboard structure
Improvement in CSS
Version 1.3.9 5th Jan 2019
Bugfix in community dashboard shortcode
Version 1.3.8 26th Dec 2018
Added custom css support on community form
Updated license package
Version 1.3.7 10th Dec 2018
Version 1.3.6 23rd Nov 2018
Bugfix in gallery and videos feature
Version 1.3.5 22nd Nov 2018
Added product images gallery and videos feature
Version 1.3.4 31st July 2018
Fixed bug with maximum number of categories limit issue if set empty
Version 1.3.3 27th July 2018
Added admin panel notification visible only for admin and editor
Fixed the fatal error in gdpr class
Added paragraph spacing support in emails
Updated license package
Version 1.3.2 19th July 2018
Fixed bug with password recovery email
Version 1.3.1 19th June 2018
Added community form fields show/hide option
Fixed bug with reCAPTCHA
Version 1.3.0 10th June 2018
Version 1.2.9 11th Apr 2018
Added the display of the login/password of the product profile owners to admins
Version 1.2.8 9th Feb 2018
Fixed some bugs with community form
Version 1.2.7 23rd Jan 2018
Added an option to display categories field as checkboxes on the Community form
Added an option to display tags field on the Community form
Added an option to disable the Social Information section on the Community form
Version 1.2.6 22nd Dec 2017
Updated licensing package
Version 1.2.5 29th July 2017
Fixed the rare bug
Fixed the bugs with editing
Fixed the User Dashboard edition option
Changed the User Dashboard links to open in new tab
Improved the Image Upload library
Version 1.2.4 6th July 2017
Fixed the bug with e-mails not being sent for users on registration
Version 1.2.3 14th June 2017
Fixed the bug with Captcha
Version 1.2.2 12th June 2017
Updated the Licensing Package
Fixed some bugs
Version 1.2.1 22nd April 2017
Fixed the bug with the Cookie
Version 1.2.0 23rd March 2017
Changed the old Captcha v1 to brand new invisibleCaptcha
Added the filter allowing to display custom fields in the form
Fixed the bug with the [business] shortcode missing in the admin e-mail notification
Fixed some bugs
Version 1.1.9 12th January 2017
Version 1.1.8 7th Dec 2016
Added the option to select the business from own businesses for the logged in users instead of having to fill the business data
Version 1.1.7 5th Dec 2016
Add the function stripslashes() for text that appear with unwanted slashes
Fix a bug that cause a black dot to appear in the 'Add product' page for roles who cannot see the form
Version 1.1.4 10th August 2016
Updated licensing api support.
Version 1.1.3 from 28th July 2016
Added option to limit the IP for Star Rating Module
Added option to add/edit/delete ratings in Star Rating Module
Fixed some notices
Updated platform version
Version 1.1.2 from, 11th June 2016
Fixed the bug with ReCaptcha not working properly on https based sites (mixed content)

Version 1.1.1, 14th June 2016

Fixed bug with plugin deactivation

Version 1.1.0 fro, 11th June 2016

Plugin First Release 17th June 2016