WordPress Post Slider Plugin Description
WordPress has an excellent, but little known, feature for splitting up long posts into multiple pages. However, a growing trend among major news and blog sites is instead to split up posts into dynamically loading sliders.
Turning Post Content into Slides

WordPress Post Content Slider Plugin takes normal multi-page posts from WordPress and replaces them with an all-ajax slider that requires almost no setup.

You can also create your own multi-page posts simply by adding a simple !--nextpage-- tag to your content.

Example of an article presented with the post slider
This is a very easy to use and fast plugin. it can help you build up easy to read and usable post slider within seconds.
Using the WordPress Post Content Slider Plugin
Build Slides Based Article – Turn long articles into slides
Support Any Post Type – Works on any page/post or custom post
Support Multiple Content Types – Supports images, movies and more
WordPress Post Slider Plugin Additional Resources
Post Content Slider Related Products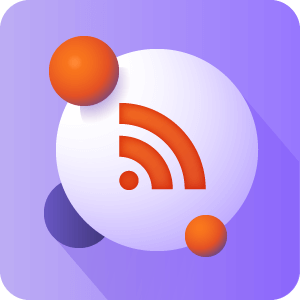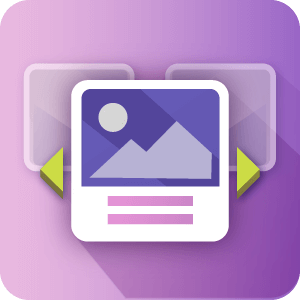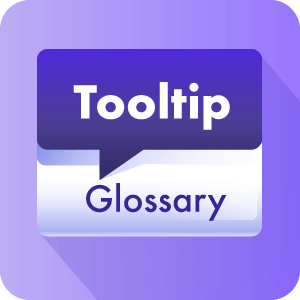 WordPress Post Content Slider Plugin Features
Please check the user guide to learn more about this plugin.
| | |
| --- | --- |
| | Ajax Navigation – Replaces WordPress' built-in post pagination functionality with an ajax-based navigation control. |
| | Direct Navigation Support – Uses hash based URLs for easy direct linking to specific slides. |
| | Automatic – Automatically adds slide navigation and a slide counter. |
| | Slider Styling and CSS Support – Optional stylesheet for (very) basic styling of the slider navigation. |
| | Loop Slides – Optionally allows infinite looping of slides. |
| | Customize Labels – Change all labels used in plugin to your own terminology or language. |
| | Slider header and footer – Add HTML code above and below slider. |
| | Show all slides on one page – Optionally, provide a link to view all slides on a single page. |
| | Update slides using Ajax – Users can moved slides forward and backwards without reloading the whole page. |
| | Slider Navigation Control – Control how many pages are shown before and after current page in the slider navigation. |
| | Ads Support – Add Google ads or a shortcode to show ads while navigating between slides. |
Post Slider Plugin Online Demo
| | |
| --- | --- |
| | This demo shows a post with slides to move between section of the post. |
Post Content Slider Plugin Frequently Asked Questions
Please check the user guide to learn more about this plugin.
How many slides does this plugin support?
The plugin can support multiple slides. There is no set limit but from the
user experience
perspective it is better to have less than 100 slides so it will be easier to navigate
Does the plugin support documents, videos, audio, etc?
Yes. Each slide can include videos, documents, images, animated
gif
or any sort of content that you can usually upload to your WordPress site
How many pages can be created?
The plugin can support multiple pages each having it's own slides. You can automatically apply the slides method on all your site pages and opt-out those which you don't want to display in this way. Still slides will appear only once a –nextpage– appears inside the content
How do I build the slides?
Building the slides is very simple. All you need to do is add a –nextpage– tag inside your page / post content. Each –nextpage– tag will add a new slide
Do the slides have navigation?
Yes. Slides have navigation which allows users to move backwards or forwards and also display the current slide number. You can choose to show the navigation on the top or bottom or both parts of the page.
Can you control how many pages are shown after the current page slide navigation?
Yes. In the plugin settings you can control the number of pages that are listed in the navigation area after the current page. This will help users move quickly within the slides
Post Content Slider Plugin Image Gallery
Back-end Gallery
Customer Reviews for the Plugin
Only plugin out here where ads can be added near the slider! Plus, you can have multiple sliders without the page refreshing which is great for site speed and load times! Great job guys!

Great opportunity to include ads

I was testing the plugin and noticed we can also include ads near the sliders. Jackpot! Good for the readers and for us

What sold me about the plugin is that everything happens in the same page (when a visitor

clicks

the "next" button, the content is updated without the page having to refresh). 5 stars

We publish some really long posts and this plugin makes the reading experience much more pleasant. Kudos to the team :)
Post Content Slider Plugin Release Notes
Version 1.0.5 21st Mar 2019
Bugfix related to extra space in labels
Bugfix related to ajax call
Updated package 1.8.7
Version 1.0.4 7th Feb 2019
Version 1.0.3 19th Jan 2018
Added the support for JS Ads before and after the slider
Added the option to reload the content without reloading the site
Version 1.0.2 19th Dec 2017
Updated the Licensing Package
Added the option to load content by AJAX
Version 1.0.1 12th June 2017
Updated licensing package
Version 1.0.0 13th Nov 2016