You probably already know Magento version 2.0 launched this year. In addition, the Magento team came out with a brand new edition: Enterprise Cloud. Now Magento customers have even more choice and flexibility in deciding how they want to create and manage an online store.
With more choice, though, can come more difficulty in choosing the best Magento ecommerce platform edition.
Which should you choose: Magento 2 Community edition, Enterprise edition, or Enterprise cloud edition?
Across all editions, Magento 2 offers some really great features, including:
Robust admin management capabilites
Wonderful SEO
Mobile-friendliness
Customization
and more!
For more details on the Magento ecommerce platform in general, check out our comparisons to other popular ecommerce platforms like Shopify and Zen Cart.
With the updates of Magento 2, any of the three editions are suitable for creating a successful, flexible online store. They are similar , but come with some key differences. So if you've already chosen Magento, congrats!
Next, you'll need to choose which edition you want to use. Luckily, this article will give some information that will offer perspective on this decision.
Basic Differences Between Magento 2 Editions
Magento Community Edition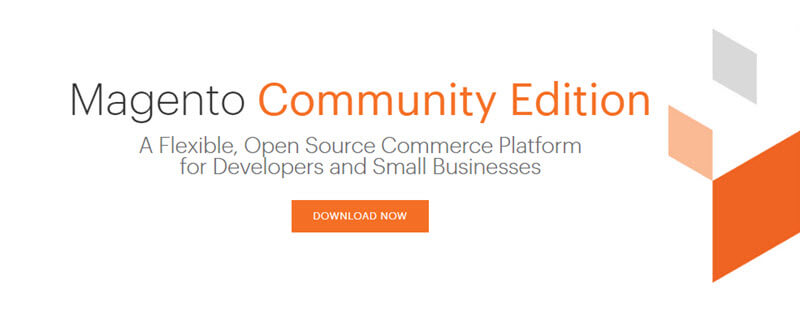 Magento 2 Community Edition is the free Magento version great for small businesses or businesses that want to build a store from the ground up with help from a developer.
There are many upgrades between Magento 1 and 2 community editions. Compared to Magento 1, Magento 2 Community Edition comes with a more intuitive admin and shopper experience, performance enhancement, and streamlined checkout.
Magento 2 Community Edition Release Notes
Magento Enterprise Edition


Magento 2 Enterprise Edition is defined to fit the specific needs of medium and large size businesses. It offers flexibility while shortening the time to market. It comes with exclusive features not found in the community edition, including extensive management tools and powerful performance and scalability.
Magento 2 Enterprise Release Notes
Magento Enterprise Cloud Edition
Released in April, this edition is the new software-as-a-service (SAAS) option from Magento. It's more closely aligned with big players in the ecommerce market like Shopify, The Magento Enterprise Cloud Edition eliminates the need for self-hosting. Your Magento store is hosted in the cloud.
With this edition, admin don't need to worry about server performance or security. The idea behind this platform is that it is able to provide an optimized experience at all times, regardless of whether it's a random Friday or Black Friday. It's also easier to set up and start running.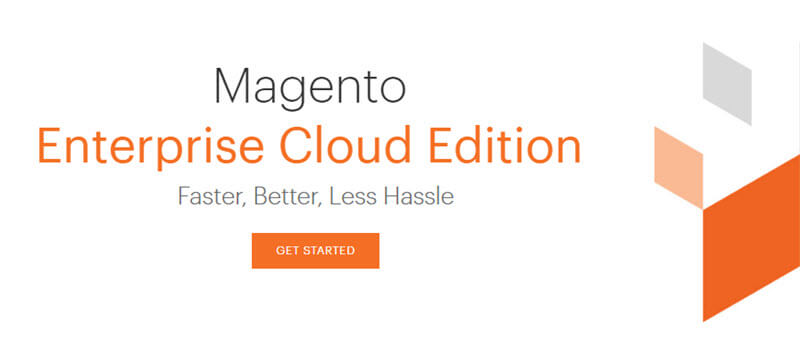 7 Important Considerations for Deciding Between Magento 2 Editions
#1. Price
First and foremost, it's important to consider the price of each edition.
Community Edition- Cost of hosting
Enterprise Edition- Quoted, starts at around $22,000 a year
Enterprise Cloud Edition- Quoted, priced higher than Enterprise
For a small business, Magento 2 community edition is the most affordable.
Because the cloud edition has hosting packaged in, it is pricier than the self-hosted enterprise edition. For this reason, both Enterprise and Enterprise Cloud are best for medium to large sized businesses just based on cost. The exact price for both enterprise editions will depend on store revenue and the amount of support required.
#2. Hosting
One of the most obvious differences between the editions is Magento Community and Enterprise require finding and paying for hosting, as well as making sure this hosting fits your performance needs.
Magento Enterprise Cloud comes with hosting. If you don't want to mess with hosting, Magento Cloud Edition might be the best solution.
#3. Shop Size
Out of the box, Magento Enterprise and Enterprise Cloud editions are best suited for stores with more products and traffic, which correspond with higher performance needs.
Enterprise editions come with features specifically designed to increase performance, including order archiving, deferred stock updates, and separate master databases to support Checkout, Order Management, and Product Data.
That doesn't mean you can't add extensions like the Full Page Cache extension to help make high-volume stores run with Community edition faster.
#4. Out-of-the-Box Functionality
Magento 2 Enterprise comes with many convenient built-in features like
Reward points
Product wishlist
Gift options
Add product by SKU
Additional payment gateways
Targeted promotions
Software development kit for custom mobile shopping apps
and more.
These features can provide a better admin and customer experience right out of the box.
Magento Cloud edition comes with a full Magento Enterprise license, so you get the same built in features.
Note: Many of these features can be added and customized by adding third-party extensions to Magento 2 Community edition. In addition, businesses can choose to add even more features to Magento Enterprise through extensions for customization.
#5. Admin Capabilities
Another important consideration when choosing between Magento 2 editions is admin management options.
Admin management features exclusive to Magento Enterprise and Enterprise Cloud include advanced permissions, efficient return management, and easy system reporting. It also comes with backend management abilities specific to large-scale product inventory updates. It easily supports many team members working at the same time.
#6. Customer Experience


Magento 2 Enterprise also has features that are designed to increase customer loyalty. Store admin can create custom loyalty rewards programs. Refund orders for store credit, allow customers to create multiple wish lists, or create a custom gift registry for weddings, baby showers, etc. Admin can even create a private flash sale website with a sale countdown timer.
These are advanced customer experience options that may not be necessary for every ecommerce business, but can be useful for certain stores.
#7. Marketing and Promotions
Lastly, Magento 2 Enterprise has advanced marketing and promotion options that are exclusive to this edition and Enterprise Cloud. These can ramp up a store's marketing strategy.
These exclusive features include adding additional customer attributes such as gender, date of birth, etc., to create special customer segments for marketing campaigns. Promotions can target specific customer groups by order history, shopping cart contents, and wish lists. There's even the option to target unknown site visitors based on products viewed!
The Take Away
It make seem easier to look at what platform your favorite online store uses and go with that. It's important to weigh the pros and cons specific to your business needs. The best Magento 2 edition for your business won't necessarily be the same one another store uses.
For example, if you want to make a small online store with the ability to add new features over time, Magento Community edition will work well. If you want to create a huge online store with tons of products and many advanced features built-in, a custom enterprise solution may be best.
Whichever Magento 2 edition you choose, know that they all share the key features that make Magento a great ecommerce platform: scalability, performance, and customization.