Magento Authorize.net CIM Extension
Magento Authorize.Net's Customer Information Manager (CIM) allows you to create and save customer profiles and credit cards on Authorize.Net's secure payment gateway servers for later use.
This gives returning customers the convenience of not needing to re-enter payment information each time they purchase.
How Authorize.Net Magento CIM Extension Works
Saving Credit Card information During Checkout

When a customer makes their first purchase using the Authorize.Net CIM payment gateway, they are given a form to enter credit card information.

If customers choose to store the credit card information, the next time they make a purchase they can either enter a new card or choose the one they used previously.

.

Showing checkout screen with Authorize.Net CIM section embeded
Managing Saved Credit Cards Information

If customers no longer want to keep a credit card on file, there is a section added to 'My Account' where they can view, edit, and delete their stored credit cards.

Showing my credit cards section in customer account
Authorize.Net Module Supports Re-Authorizing the Credit Card
The True Edit Extension module provides the functionality to quickly edit any information in Magento® orders, without creating a duplicate order (the Magento® default).
By combining the True Edit Extension and an Authorize.net CIM account, the Authorize.net CIM module will automatically re-authorize the credit card number for the additional amount after editing an order.
Using the Authorize.net CIM Payment Gateway Extension:
Customer Convenience– Simplify the purchase process for returning customers
Saved Credit Cards– Save credit card information using Authorize.net CIM
PCI Compliance- Saving payment information securely
User Experience– Enhance the purchase process user experience
Magento Authorize.net CIM Extension Related Resources
Magento Authorize.net CIM Extension Related Extensions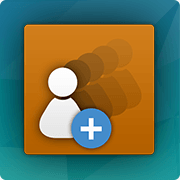 Multi User Account
$149.00
Add sub-users to your Magento® account and grant specific roles to your sub account users.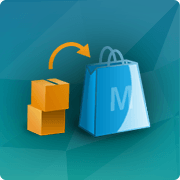 Marketplace Multi-Vendor Manager
$349.00
Build a Multi-Vendor Marketplace with multiple suppliers that can manage their products, orders and shipments.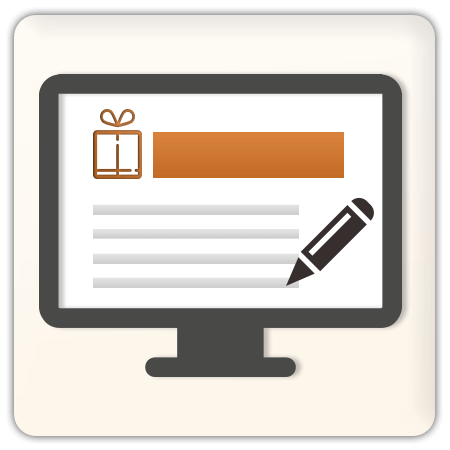 True Edit Orders
$149.00
Provides the functionality to quickly edit ANY information in a Magento order, without creating a duplicate order
Magento Authorize.net CIM Extension Features
Please check the user guide to learn more about this extension.
Authorize.net CIM – Authorize.Net CIM (Customer Information Manager) allows for credit card number and related information to be stored in the customer account.
PCI compliant – Credit card information is not stored in your local server or store database. Only a "token" will be stored in your Magento's database.
Save Credit Card – Customer can save credit card during checkout for quick use on future orders.
Credit Card Information – Customer has ability to add/edit/delete credit card information from their customer account page. This includes credit card number and credit card type.
Card Re-authorization – Can be used with True Edit Order Extension to automatically re-authorize/capture new amount after order edits.
Magento Authorize.net CIM Extension Image Gallery
Magento Authorize.net CIM Extension Setup
Settings
CIM can be configured by going to access System -> Configuration -> Sales -> Payment Methods -> TinyBrick Authorize.net CIM. Once there, you should see something like the following:
Here, you can set-up Authorize.net. Of course, you will need a CIM account with Authorize.net. You need to fill out the test data or the Live data. As always, it's best to test it before sending it live.
General Usage
Overview
This is a brief overview of what CIM will look like to your user. You will see the checkout screen and the admin section where they can then edit cards. Here is the wonderful checkout screen:
Above, you can see what the user sees when they checkout. Now, here is a picture of what the administrative section looks like on the frontend:
That is it. Very simple to install and use. PCI Compliant and your customers will love it!
Authorize.net CIM Frequently Asked Questions
Please check the user guide to learn more about this extension.
Version 1.3.8 21st Sep 2017
Moved js to inline source, for older prototype js versions and firefox it was cutting out JS signed to payment form
Show cc images according to enabled cc types in admin
Save profile for guest even if the shipping address is not correct to avoid duplicating profiles in cim
Version 1.3.7 3rd Aug 2017
Version 1.3.6 4th June 2017
Minor issue fix for cards saving process.
Version 1.3.5 20th May 2017
Saving credit cards in customer dashboard has been fixed.
Version 1.3.4 17th May 2017
Version 1.3.3 30th Dec 2016
Fix: Save payment profile even if payment failed
Fix: Creating profile for virtual orders
Feature: Save AVS code in additional payment information
Feature: Show more specified errors in checkout
Extension First Release 9th June 2016