WordPress Plugins and Extensions with On-Time Professional Support
Trusted Premium and Free WordPress plugins and WordPress tools for your WordPress site.
CreativeMinds WordPress Plugins work fast and are regularly updated. Our WP Plugins are beautifully coded and packed with easy to use features. Use our WordPress plugins to extend your website functionality and keep it safe and secured.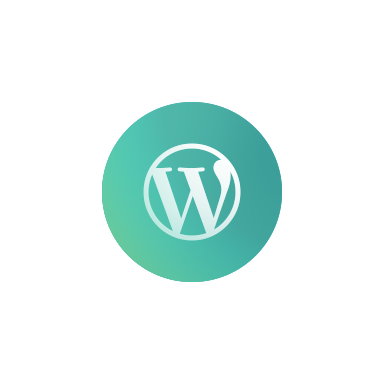 All
Add-On
Admin
Bundle
Community
Content
EDD
FREE
Monetization
Peepso
Publishing
Service
Solution
All
Add-On
Admin
Bundle
Community
Content
EDD
FREE
Monetization
Peepso
Publishing
Service
Solution
99+ WordPress Plugins Suite
99+ WordPress Plugins Suite
» 99+ Plugins and Add-ons
» All existing and new products
» Continued Support and Updates

Categories: Bundle
SEE MORE
SEO Keyword Hound
SEO Keyword Hound
» Powerful keyword KPI tracking
» Unique competitor comparison
» Rich graphs with handy export

Categories: Publishing
SEE MORE
Tooltip Glossary Plugin
Tooltip Glossary Plugin
» Beautiful tooltip on mouse hover
» Automatic glossary index of terms
» Ready to boost your site's SEO

Categories: Publishing
SEE MORE
Course Directory LMS
Course Directory LMS
» Three possible views for the catalog » Individual pages with rich information » Users can search and filter courses
Categories: Publishing
SEE MORE
Questions and Answers Forum
Questions and Answers Forum
» Powerful moderation options » Add file attachments to threads » Mobile responsive and SEO-friendly
Categories: Community
SEE MORE
Download and File Manager
Download and File Manager
» Restrict file access to users or groups » Protect files with individual passwords » Each user has his/her own dashboard
Categories: Publishing
SEE MORE
Map Locations and Store Locator
Registration and Invitation Codes
WordPress HTTPS SSL Plugin
Curated WordPress RSS Aggregator
Micropayments Virtual Wallet
WP Search & Replace Plugin
Secure Client Download Zone
Welcome and Disclaimer Popups
Frontend User Submitted Posts
FAQ Knowledge Base and Widget
Email Tools and Mail SMTP
Site Access and Content Restriction
Secure Login Two-Factor Authentication
Invitation Codes Content Access
Search Improvement Console
Header and Footer Script Loader
Contextual Product Recommendations
Curated Twitter Aggregator
After Registration Fields
eCommerce Tracking for EDD
Payment Gateway Order for EDD
MailerLite Email Marketing for EDD
Glossary Log & Statistics
Glossary Custom Taxonomies
Glossary PeepSo Integration
Answers Anonymous Posting
Answers Export and Import
AnsPress Import for Answers
Answers PeepSo Integration
User Registration for Downloads
Download Anonymous Posting
Download BBPress Integration
Download Manager PeepSo Integration
Ad Manager Customer Dashboard
Booking Calendar Group Meeting
Booking Calendar Payments
Booking Calendar iCal Sync
Locations Manager PeepSo Integration
Location Anonymous Posting
Location Manager Custom Fields
Registration Temporary Login Without Password
Registration Bulk Email Invitations
Registration Approve New Users
Registration Payment Support
Routes Manager PeepSo Integration
Routes Manager Custom Fields
Routes Strava Integration
Routes BuddyPress Integration
MicroPayments PeepSo Integration
MicroPayments Group Actions
MicroPayments External API
Business Directory Community
Business Directory Payments
Business Directory Levels
Product Directory Community
Product Directory Payments
Expert Directory Community
Member Directory Payments
Video Lessons Certificates
Course Catalog Calendar Addon
Course Catalog Dashboard Addon
Course Catalog Profile Builder
Course Waiting List Addon
Course Catalog Payments Addon
FAQ Community Submissions
User Submitted Posts Payments
Essential eLearning Plugin Package
Essential WordPress Tools
Essential Publishing Plugin Package
Essential Content Marketing Tools
Essential Business Directory Tools
Essential Security Plugins
WordPress Monthly Support Packages
Performance and Optimization Analysis
WordPress Custom Hourly Support
WordPress Plugin Installation
Tailored Member Listing Solution
Tailored Micro GIS Solution
Tailored Business Listing Solution
Tailored Video Library Solution
Tailored Article Library Solution
Tailored Booking System Solution
Tailored Course LMS Solution
Tailored Glossary Solution
Site Search Improvements Solution
Free Tooltip Glossary Plugin
Free Questions and Answers
Free Login and Registration
Must-have WordPress plugins and Premium WordPress tools to help you build the best WordPress website. All of our WordPress plugins and addons are constantly updated to work with the latest WordPress version. CreativeMinds WordPress extensions and WordPress plugins are safe to use, coded to support the latest PHP version, and packed with popular features that will enhance your WordPress site's usability and SEO.