Gain the trust of your customer with the Magento RMA Module
RMA (Return Merchandise Authorization) requests are often time-consuming and costly to manage. The Marketplace RMA module is designed to streamline requests, ease support and improve customer satisfaction.
The RMA module works in three easy steps:
Configure RMA statuses, types and reasons
Let customers send RMA requests
Handle RMA requests via admin panel or give permissions to vendors
RMA Requests Module Configuration
RMA Statuses

Manage the types of statuses that can be set for different stages in the RMA process. Create as many statuses as you like for own or vendor usage.

Examples: Open, Closed, Disputed, Possible fraud.

Admin RMA Status Management
RMA Types

Specify types of user merchandise returns to better organize the requests.

Examples: Return, Discount voucher, Change size.

Admin RMA Type Management
RMA Reasons

Give customers reasons for returning the merchandise in order to determine whether it is in line with the refund policy.

Examples: Item damaged, Wrong size, Customer didn't like product.

Admin RMA Reason Management
Marketplace RMA Module Related Resources
You need to have the Multi-Vendor Marketplace Extension installed before using this module.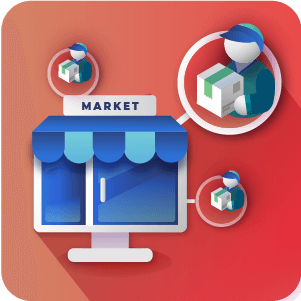 Marketplace RMA Module Related Products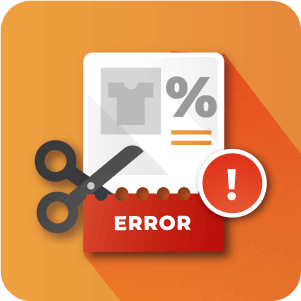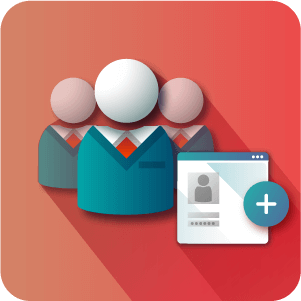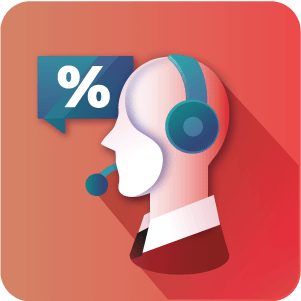 Marketplace RMA Module Detailed Features
Please check the user guide to learn more about this module.
| | |
| --- | --- |
| | Unlimited Rules – No limits for creating RMA types, statuses or reasons |
| | Customer Submissions – Easy management and creation of return requests via my account page |
| | Admin Management – Streamlined and modern interface to manage RMA requests and configure rules |
| | Vendor Management – Allow vendors to handle customer RMA requests via vendor panel |
| | Email Notifications – Choose to notify vendors about new returns or customers about status updates |
| | RMA Deletion – Choose to permit or deny vendors to delete RMA requests made by customers |
Magento Marketplace RMA Additional Requirements and Customization
Let us know if you are missing any marketplace functionality. We can help you customize the extension to meet your specific needs and business requirements.
Marketplace RMA Additional Modules
Marketplace RMA Module Image Gallery
Marketplace RMA Module Frequently Asked Questions
Please check the user guide to learn more about this extension.
What is RMA?
RMA stands for Return Merchandise Authorization. Sometimes called return authorization (RA) or return goods authorization (RGA), it refers to the process of handling the return request during the product's warranty period, whatever the reason (fraud, damaged good etc).
How many RMA statuses, types or reasons can I create?
There are no limits on the number of statuses, types or reasons you can create.
Can vendors handle RMA requests?
Yes, they can do it via the vendor portal.
Do customers get notified about the return request status?
By default, no, but there are email notification settings where an admin can enable customers getting notified.
Are vendors allowed to delete RMA requests?
By default, no, but an admin can allow it via backend configuration.
Can customers view their RMA request
Yes, go to My Account > RMA. There you will find a list of RMA requests, their status and option to view individ
Marketplace RMA Module Release Notes
Version 1.0.5 17th May 2019
fix: fixed issues which is found during testing magento 2.31 version
fix: change the configuration display position
Extension First Release 9th January 2018