Performance and Page Speed Optimization Service for WordPress
The CreativeMinds WordPress speed optimization service provides you with a detailed speed and performance report. This report highlights any WordPress performance issues that need to be addressed to optimize WordPress performance and page speed.
The aim of our WordPress speed analysis is to help you speed up your WordPress site, improving user experience and search engine rankings.
Why WordPress Page Speed is Important
Google has gone on record indicating that slow loading times can have a negative impact on SEO ranking.
In fact, Google will even mark slow pages directly on the search engine results page.
Slow load times also provide a very poor user experience. Visitors will very quickly bounce from your website if the page does not load fast enough.
Keeping your website pages optimized is important from both SEO aspects and user experience, so it's important to conduct at least one audit a year.
Get in touch with us now to ask questions and arrange the WordPress speed optimization service.
What CreativeMinds Analyze
Our premium page speed and performance analysis service contains the following actions:
Speed test of your WordPress website
Plugins and theme to check if any one of them is slowing the store
Database queries and response time
External API calls and services which your website is using
Conflicts that might cause issues
Large images and files that might slow your site
JavaScript errors or files which are not loaded due to access restriction issues
WordPress Optimization Analysis Service Final Report
Our final speed and performance optimization report includes the following insights and recommendations:
Overall overview of your WordPress site speed optimization status
Plugins you might need to add, remove or replace
External services you might need to add to help you speed up your WordPress site
Theme issues that require fixing in order to optimize it
Conflicts between your site theme and plugins and how to resolve them
Every suggestions comes with information about their importance and how they could improve your WordPress site speed.
An estimation for how much time is needed to implement the changes and suggestion included in the report.
Implementing WordPress Speed Optimization Strategies
This WordPress speed analysis service is a report to help you prioritize and implement changes.
We have a dedicated team of WordPress developers experienced in WordPress speed and performance optimization, as well as plugin development. The team can work with you to speed up your WordPress site and optimize WordPress performance.
Our WordPress speed optimization service is seperate to our performance and speed analysis report, but we are always happy to help. The report provided as part of this service is intended to help you perform the fixes in the most efficient way possible.
Who Benefits The Most
Sites Struggling With Performance – Any website suffering with WordPress performance issues can benefit from an audit
SEO Boosting – If your site depends on organic traffic, doing periodic optimizations can help you rank higher on Google
Huge Database – For directories, catalogs, shops and other sites that index a huge amount of data, it's essential to optimize performance so that users can find what they need quickly
Other WordPress Service Packages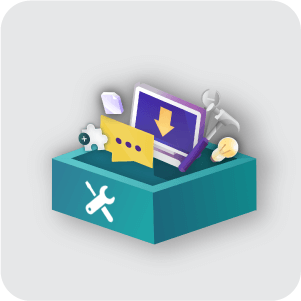 WordPress Plugin Installation
Need help installing a WordPress plugin? We can help! Our expert WordPress developers will install and configure any plugins or add-ons onto your site based on your specified requirements.

WordPress Custom Hourly Support
Hire our expert WordPress developers on an hourly basis, a-la-carte service, to develop your own custom WordPress plugin, or add new features to an existing WordPress plugin. We also provide WordPress Professional development services based on your requirements.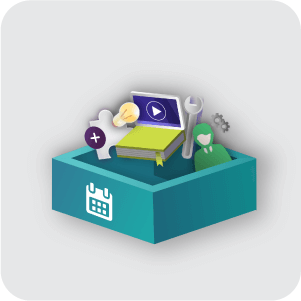 WordPress Monthly Support Packages
WordPress theme updates, plugin updates, WordPress core updates, security audit, help desk support. In addition defined hours of monthly support for consulting, online training, bug fixes, graphic design support, integration and other enhancements and modifications.
How CreativeMinds Support Works
It's simple! Once you purchase the service, just send an email to our support team so we can arrange the best way and time to perform the service.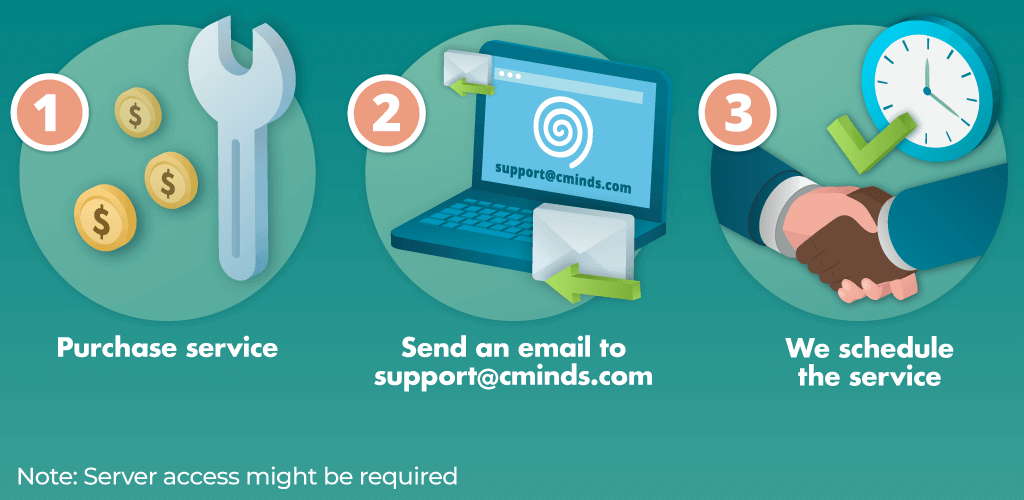 Note that, due to the nature of the service, we might require full FTP and server access.
Why CreativeMinds Support
There are many reasons why you should hire us. Are you not sure or have a question? Get in touch with us!
Expertise – Our team is formed by WordPress specialists. We know what we are doing
Security – The integrity of your site and data are always the main concern to us
Priority – Your support tickets will be handled first, ensuring we can work together smoothly
Communication – Our team is ready to communicate and solve all questions in English
Optimization Service Request Details Form
How experienced is the CreativeMinds team?
Our WordPress developers have extensive experience with the platform, which is necessary to step up the game and reach its full potential.
This familiarity with WordPress also ensures we can pinpoint and address all internal issues that in some way, affect the website performance.
Finally, we cultivate a user-centric mentality. We understand how frustrating it can be for users to navigate a slow website. So we are happy to work together with you to attract and satisfy your visitors.
What is the final result of this service? Will you perform the fixes?
This service entails reviewing your website and providing you with a
detailed report
listing, in order of importance, what should be done and how.
This service does not include implementing those fixes. We produce a report that can be used by you or any provider.
With that being said, we will be happy to discuss a follow-up service to put the plan in action.
Do I need to give CreativeMinds server access?
Yes, it is necessary. We can measure performance with access, but only by understanding how your site is set up we can evaluate the best way to address issues. This includes an admin account on WordPress and access to server files via FTP.
If you are worried about your main admin account, we can help you setting up new admin accounts which you can delete in a later moment.
Do you offer any sort of warranty or refunds for this service?
This service involves suggestions based on our professional analysis and you can opt on how better implement the improvements. As such, we cannot offer warranties or refunds.
If you would like to know more about us or this service, please get in touch so we can solve any questions.
WordPress Optimization – Terms of Service
We will need to access your server (both FTP and WP-Admin) and might need to modify existing settings
We are not liable for factors that might hinder performance but are outside our control. Examples: hosting issues, faulty server, spambot attacks
While we take all possible precautions, we can't be liable for any loss of data. Please backup your site before we start working