WordPress Disclaimer Plugin Description
Welcome Message and Disclaimer Plugin for WordPress lets you create and track welcome popups and disclaimer messages on your WordPress website.
Multiple Popups

Users can add multiple welcome messages, custom messages, legal disclaimer and add new messages as needed while targeting any specific page or post on the WordPress site or apply the pop-ups on all site pages.

Welcome popup plugin allows you to define the action when a user clicks on the Accept or Decline buttons on your disclaimer popups.

Example of a Disclaimer Popup
Welcome Message and Disclaimer Tracking System


This WordPress disclaimer plugin includes a tracking system that shows the performance of each disclaimer popup banner.
Reports and Statistics

Use the welcome message widget area to build, deploy and track welcome or legal disclaimer message while following how users interact with them by looking at the statistics and reports dashboard included in the plugin.

Example of a usage report


Customize the Welcome Message Look and Feel
Customize Colors

With this WordPress welcome message plugin, you can customize the look and feel of your popup messages. You can add images, control the font size and the color

Color Selection Settings
Welcome Message Plugin Use Case Examples
Accept Cookies – Feel at ease with privacy regulations by prompting visitors to accept relevant cookies.
Welcome Video Message – Introduce yourself or tell a short story about your website/products by adding a pop-up video on your homepage.


Using the WordPress Disclaimer PopUp Plugin
Welcome Message – Show a welcome message popup to new users accessing your site
Accept Site Terms – Ask users to accept your terms before viewing the site
Legal Disclaimer – Add a legal disclaimer popup which users must accept before viewing the content
Informative Message Popup – Allows you to elegantly inform users that your site uses cookies and to comply with cookie law regulations.
Welcome Message Plugin Additional Resources
Welcome Message Related Plugins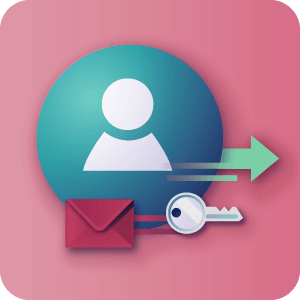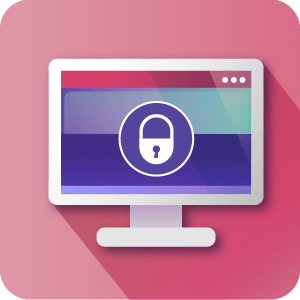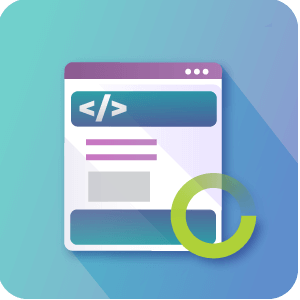 Welcome and Disclaimer Features
Please check the user guide to learn more about this plugin.
| | |
| --- | --- |
| | AdDesigner – Create a custom popup look to match your site's branding. |
| | Statistics and Reports – Track the performance of each message. Show a detailed report on popups performance. use graph display to visualise results. |
| | Restrict by Page/Post/URL – Choose which pages or posts your popups will appear on. |
| | Restrict by Period/URL – Choose the start and end times for your popup to run. |
| | Custom Effects – Define PopUp effects once popup shows. |
| | Display Interval – Setup when user will see the popup. On every page load, one per each page and more. |
| | PopUp Content – Use images in popups, html, video and more. |
| | Disclaimers Variations – Randomly run multiple disclaimer on the same page and track performance to choose the best one. |
| | Accept and Decline – Define the unique operation when user accepts or decline the disclaimer popup. |
| /td> | Dark Overlay – Show an overlay below popup to hide site content when needed. |
Disclaimer Message Plugin Demo
| | |
| --- | --- |
| | This demo shows a disclaimer messages shown to users once they visit a page. They need to accept the disclaimer in order to view the page content. If rejected users will be redirected to another page. Disclaimer Message – Live Demo |
Customers Sites using the Welcome Message and Disclaimer
Welcome and Disclaimer Frequently Asked Questions
Please check the user guide to learn more about this plugin.
Can I add different disclaimers to separate pages?
Yes. You can target specific pages or even a group of pages under a specific category. You can create unlimited number of different disclaimer and welcome messages
Will this work on posts?
The Disclaimer and Welcome plugin works on pages, posts and also custom post types
Can I block users from viewing my page or the entire site?
You can block users who do not accept your terms from viewing a specific page or the site in case the disclaimer appear on each page on the site. The disclaimer message will be first shown and if user will not accept the terms he will be now be able to view the page until he approve the message
Is there any way to check how many people accept / don't accept the disclaimer?
Yes, we have included a statistics page in the WordPress admin panel to see how many people accept or decline each disclaimer.
To learn more about this see the documentation article.
Is there any way to style the pop-up?
Yes, there is an in-built ad designer for doing just this.
You can design your popup using sliders, drop down menus and color pickers and afterwards if you prefer edit the code that it prepares using straight HTML.
To learn more about the ad designer functionality check out this Help article.
Welcome and Disclaimer Image Gallery
Front-end Gallery
Back-end Gallery
Customer Reviews for the Welcome Message and Disclaimer Plugin
Great addition to our website

Having a welcome message for clients has really helped organize our website and increase interest in touring model homes. The customization options are great too and this plugin is a great addition to our website.

I added a disclaimer with video, which is pretty neat and makes more visitors actually go through the disclaimer ;)

Has an "AdDesigner" that rocks

Working with WordPress for 8+ years now, I've come to appreciate when a plugin goes the extra mile. The built-in designer tool helps immensely with testing new designs, especially since it has the WYSIWYG interface. Thumbs up

Other plugins also allow multiple campaigns, but this had the best management toolset. Each of our message (for different pages) required different triggers and this plugin delivered. Thank you!
Welcome and Disclaimer Plugin Release Notes
Version 1.3.0 31st Dec 2019
Added clear statistics button
show user message when it's updated
Version 1.2.10 29th June 2019
Fixed WordPress 5.3 compatibility issue
Version 1.2.9 29th June 2019
Added percent support with width/height
Version 1.2.8 2nd June 2019
Bug: Fixed the bug with not saving 0 value in "Repeat disclaimer every [days]"
Feature: Added ability to track whether the logged-in user accepted Terms and conditions
Updated the Licensing Package
Fixed PHP error
Version 1.2.7 24th Jan 2019
Updated the Licensing Package
Fixed small bug
Version 1.2.6 11th Jan 2019
Fixed the bug which caused empty Edit Message page
Version 1.2.5 31st Oct 2018
Added the option to repeat disclaimer
Updated the Licensing Package
Version 1.2.4 25th Sep 2018
Bug: Fixed the plugin behavior when "Until Accepted" is chosen
Version 1.2.3 3rd July 2018
Bug: Fixed the bug with count function
Version 1.2.2 4th Mar 2018
Bug: Fixed the plugin behavior on the BuddyPress profile pages
Bug: Fixed the bug with the accept terms radio input
Version 1.2.1 22nd Oct 2017
Added the options to set the separate width and height for mobile devices (based on max-width of device)
Version 1.2.0 12th Oct 2017
Greatly updated the default styles of the plugin
Added the option to change the order of the Accept/Decline buttons
Fixed some small bugs
Version 1.1.8 19th July 2017
Changed the behavior of the clicking outside of the banner when the Decline button is enabled
Version 1.1.7 4th June 2017
Version 1.1.6 21st Feb 2017
Added the option to display the popup without animation
Version 1.1.5 6th Oct 2016
Fixing the bug with the message width settings
Updated the CSS
Version 1.1.4 7th Aug 2016
Fixed the responsiveness of the images
Updated the Licensing Package
Version 1.1.3 9th June 2016
Fixed the problem with the shortcodes in banners
Fixed the z-index of the close button
Added new Show interval option "Until Accepted"
Fixed small bugs
Version 1.1.1 22th May 2016
Update licensing version and dashboard
Version 1.1.0 12th April 2016
Fixed the bug with assigning the messages to pages
Version 1.0.10 25th Feb 2016
Added automatic updates from plugin dashboard
Replaced plugin admin interface including license activation and userguide
Version 1.0.9 25th Feb 2016
Added automatic updates from plugin dashboard
Replaced plugin admin interface including license activation and userguide
Version 1.0.8 20th Jan 2016
Fixed a bug with dropdown selection
Version 1.0.7 19th Dec 2015
Fixed the problem with the AddDesigner
Fixed the problem with the editor sometimes not working correctly
Fixed the bug causing campaign to unpin from post/pages after update
Updated the licensing API
Version 1.0.5 12th Oct 2015
Added the option to automatically redirect after X seconds (displays the countdown in the modal)
Added the option to select the font size of the Accept/Decline buttons
Fixed some minor bugs
Version 1.0.4 05th Oct 2015
Fixed the conflict with bootstrap.css causing modals not displaying correctly
Version 1.0.3 29th Sep 2015
Fixed the problem with the content of the editor not being filtered correctly in 4.3.1
Fixed the error which occurred when the activity dates hour was empty
Updated the Licensing API
Version 1.0.2 29th Aug 2015
Bug fix preventing the editor to work properly
Version 1.0.1 30th July 2015
Added missing custom post type support
Version 1.0.0 7th July 2015