Custom WordPress Reports Plugin Description
The WordPress Reports plugin generates custom usage reports for your WordPress site, with over 17 statistical and graphical reports that track and measure a range of different user activities.
Powerful WordPress Reporting Tool

The WordPress exports and reports plugin serves as a powerful tool to manage content flow and activity within your WordPress site. This WordPress reporting tools plugin makes it easy to report user behavior and send reports to any defined email.

Example of Graph Showing Posting By Specific User Over Time
Using the WordPress Exports and Custom Report Plugin
Easy Setup

WordPress user reports plugin offers simple setup and an easy-to-use interface. After an effortless installation, reports immediately display data from querying the WordPress database.

Example of a Pie Graph Showing Top Authors Posting
Schedule Reports

WordPress report builder plugin allows WordPress site admins to define report templates and automatically schedule repeating days in which reports will be sent to the defined users.

These custom reports can be emailed to a list of users, or exported to CSV or PDF.

Dashboard Showing Scheduled Reports and Due Date.
The data mining activity reports provide statistics, which can then be used to analyze different aspects of user behavior on your WordPress site.
Reports Included in the Plugin
Comments – Reports the number of comments added
Comments by Type – Displays amount of comments per each post type (custom post type)
Comments by Author – Reports amount of comments by author
Trashed Pages – Reports about trashed pages
Pages – Report about newly published pages
Pages by Author – Report displays amount of pages per author
Trashed Posts – Report about trashed posts
Posts – Report about new published posts
Posts by Author – Report displays amount of posts by author
Posts by Type – Report displays amount of posts in each post type
Registered Users – Reports the number of registered users
Top Authors – Displays the top contributing authors
Revisions by Author – Displays amount of revisions made by each author
Revisions – Reports the number of revisions created
WordPress Login By User – Reports the number of user logins to your WP site by user
WordPress Login – Reports number of user logins to your WP site
WordPress Registration – Reports the number of user registrations to your WP site
WordPress Reports and Exports Additional Resources
WordPress Reports Related Plugins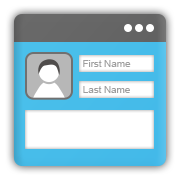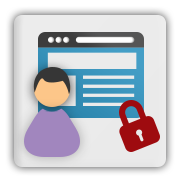 Site and Content Restriction
A fully-featured, powerful membership solution and content restriction plugin for WordPress. Supports access by role to content on your site.
Admin Toolset
A selection of handy Admin tools to improve your WordPress admin dashboard and overall site performance and security.
WordPress Custom Report Basic Features
Includes 5 custom reports
Includes PDF export of custom reports
Custom Report Advanced Features (Pro Version Only)
Please check the user guide to learn more about this plugin.
Custom Reports Frequently Asked Questions
Please check the user guide to learn more about this plugin.
How many reports can I create?
The number of reports you create is unlimited. The plugin comes with 17 basic reports but based on them and using the parameters that come with each, you can create many reports. There is no limit to the number of reports you can generate.
To learn more about viewing and using reports see this Help article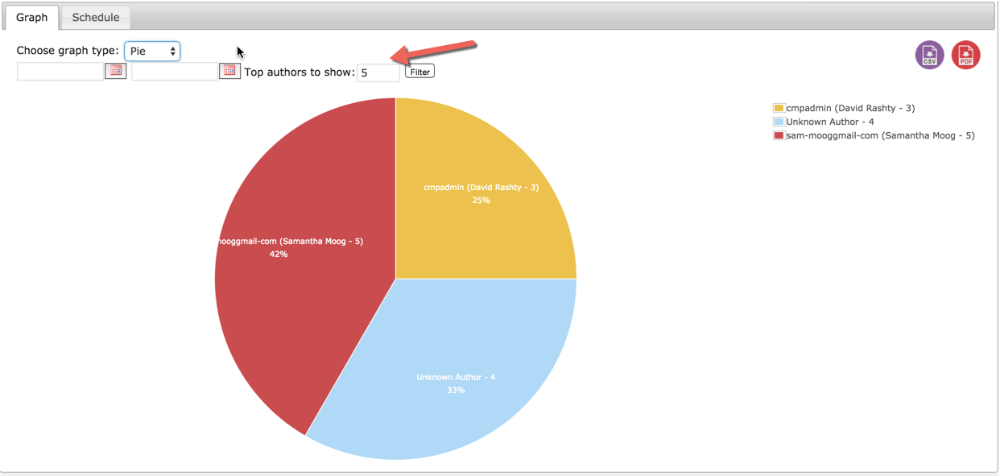 Can I email the reports to more than one user?
Yes. Upon creating a report and storing it, you may add several recipients for the report. To enter multiple email addresses for recipients of the report separate them using commas

Can I customize the reporting templates?
Yes. The reporting template can be customize and you may add your own content to it.
How often does the plugin generate reports?
That's up to you to decide. Once installed and activated, the plugin will start gathering info for the custom reports that you define. You can schedule reports to be sent to your email daily, weekly, monthly or annually. You can also generate reports manually whenever you need them, and export them to CSV so you can play with the data.
Can I add as many custom WordPress reports as I like?
Do you offer customization service to build reports which are currently not offered?
Sure. We have tried to cover all WordPress essential reports but in case you need a specific report which is using data coming from a specific plugin we can help you build this. Cost is around $180 per each report template. Once the report template is made you can use the parameters in this report template to run many reports based on it
Custom Reports Image Gallery
Back-end Gallery
Customer Reviews for the Custom Reports
Great report

Easy to use I get what i want from this report to tracking performance for each writer and so them report each month.Great report Thanks

Working Perfectly

My issue was completely resolved with the next upgrade. The CM Reports Pro plugin is now working perfectly with my Ultimate Member login configuration. Thanks!

Excellent for tracking work efficiency

I've never seen any other plugin like this one. Although the information it provides is generally available on WordPress, it gives a nice order to everything and arranges the data in a way that lets you track how efficient you and your team are are at work. This is particularly useful for those working with remote employees for tracking their steps with things like how many revisions they made and how long it tool them to work on each post etc.

Slick reports!

Simple and user-friendly plugin to add analytics layer to WordPress.

just what we needed

Simple and user-friendly plugin to add analytics layer to WordPress.

Helpful tool

Simple to use. That's what I'm looking for.
Version 1.1.7 12th Oct 2017
Added the support for backend PDF generation to few reports
Added some actions and filters hooks
Version 1.1.6 18th Aug 2017
Fixed the problems with PDF generation for multi-page reports
Version 1.1.5 12th June 2017
Updated licensing package
Bug fixes
Version 1.1.3 15th Nov 2016
Added the new report with details about Registered Users
Added the new report with details about User Logins
Version 1.1.2 31st Aug 2016
Fixed the problems with the e-mails
Fixed the bug with the schedules
Added the new schedule options (monthly and weekly)
Version 1.1.0 3rd Aug 2016
Added the new report "Posts & Pages"
Allow users with "Editor" role to see the reports
Small fixes
Version 1.0.9 22th May 2016
Update licensing version and dashboard
Version 1.0.8 90th April 2016
Added support for counting logins from Ultimate Member
Version 1.0.7 20th March 2016
Updated licensing api support.
Version 1.0.6 25th Feb 2016
Added automatic updates from plugin dashboard
Replaced plugin admin interface including license activation and userguide
Plugin Release 1.0.5 30th Dec 2015
Plugin Version 1.0.4 27th Nov 2015
Improved the performance of the plugin on the pages with very large amounts of posts/pages (~20000)
Plugin First Release 7th March 2015