About the Essential Business Directory Tools Plugins Package
Do you want to build multiple business directories in your local area or to your organization? In this bundle you can get several tools to help you build your own business directory, let users submit their listing which you can moderate. This business database plugin also support payments using multiple gateways using the EDD cart.
The bundle includes the following WordPress plugins:
1 – WordPress Business Directory Pro

Easily and efficiently build an online WordPress business directory. This plugin lets WordPress users post and manage listings, including the ability to fully customize pages and posts. Payment support is also included.

Installation tutorial for CM Business Directory plugin for WordPress

2 – Business Directory Community

Let WordPress users add, manage and claim their listing in the WordPress business directory. This add-on supplements the WordPress business directory plugin, increasing the functionality and options for all users. Users also have expanded administration tools to claim and update online business listings quickly.

How to add new listing to you WordPress business Directory

3 – Business Directory Payments

This add-on supports charging payment for publishing a new WordPress business directory listing or renewing an existing one. There are more than 20 different payment methods available for users and mixed mode payments are also supported.

Business Directory Payments Plugin for WordPress

4 – Product Directory Pro

Builds a product directory which includes product information, screenshots, video and business information. This directory plugin also supports payments and includes many advanced features to improve functionality and customization.

Product Discovery Catalog Plugin for WordPress

5 – Product Directory Community

Let WordPress users add, manage and claim their listing in the product directory. This add-on lets users submit and manage their own listings in the product directory without being logged into WordPress.

Product Directory Community AddOn For WordPress

6 – Product Directory Payments

Supports payments when user submit a new listing or claim an existing one. Includes advanced functionality like templates, ad support, and various social media links for users.

7 – Expert Directory Pro

Build a WordPress expert directory to manage members profile. Support members self posting and various payment gateways. This directory plugin is ideal for academic institutions, big companies and large organizations.

Expert and Members Directory Plugin for WordPress by CreativeMinds

8 – Expert Directory Community Pro

Allows external users to add a new expert profiles, claim an existing profile and update their profile. Users can import and export data, filter results, get ad support and much more.

Expert Directory Community Submissions Plugin for WordPress by CreativeMinds

9 – Expert Directory Payments

Support payments when user submit a new listing or claim an existing one. All payments are based on the Easy Digital Downloads cart system, with 20 different payment gateways.
Essential Business Directory Tools Bundle Frequently Asked Questions
What is the benefit of this bundle?
How many times can I install each plugin?
How do I download the plugins and get new updates?
Once you have an active subscription to the plugin suite, you will be able to log into our customer dashboard where you will see all the updates and downloads. Learn more in the general support guide.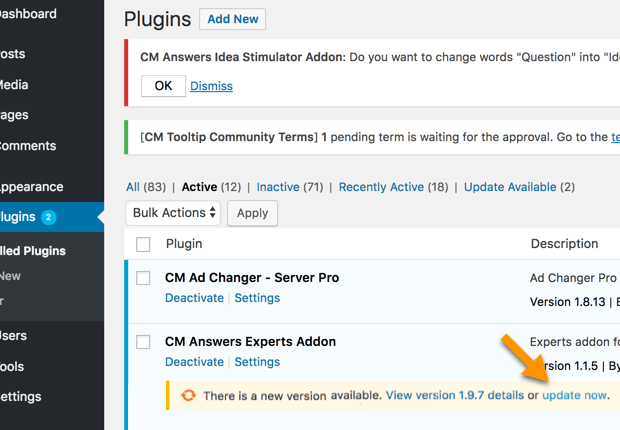 Can I have additional add-ons included to compliment the plugins already in the bundle?
Contact our pre-sale team we may be able to include some add-ons for some of the plugins at a discount if you buy them together with the bundle.
Can I install all of the directory plugins on one site or are there any conflicts between them?
You can install them on the same site, they work in harmony with one another. In fact Product Directory and Business Directory offer real integration with extended features when installed on the same WordPress site.
What can I do by installing a directory Plugin along with the Payments and Community add-ons?
The Directory Community add-ons open up the possibility to have site visitors add directory listings to your site so that you don't have to, or for them to claim listings that you have created. With the payments add-on installed as well you can charge your listing owners for either the privelege of adding a listing to the site or for claiming and managing one.
It's also possible to set up recurring payments so that in essense site users pay a subscription fee to manage the listing of their business, product or expert profile on your site.
Without the Community add-on installed the the Payments add-on only chargers site visitors for the right to view full versions of your business listings through the Pay Per View functionality.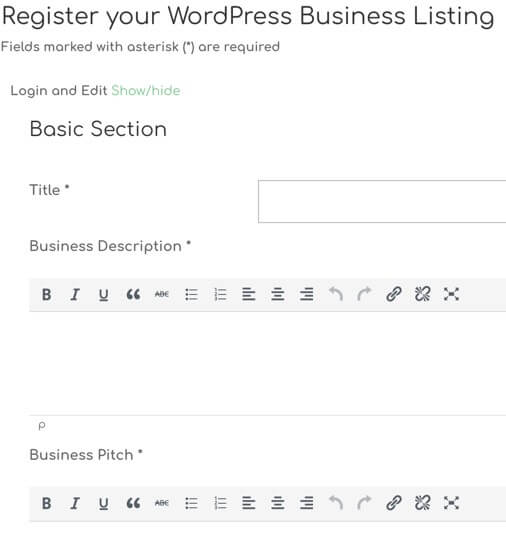 What can I charge my site visitors / potential product listing owners for?
You can charge for creating a new listing or claiming existing when the Product Directory Community add-on is installed.
If you haven't got the Community add-on installed you can set up a free version of the listing and a paid version. It is up to you what content to show to customers before they pay to see the paid version and how much they must pay to view it, and for how long.
To learn more about this feature see this Help article.