Curated WordPress Twitter Aggregator Reader
The WordPress Curated Twitter Aggregator hashtag Plugin by CreativeMinds allows you to import and aggregate multiple Twitter feeds from user profiles or hashtags and arrange them by category and topic in an easy to use list style
Embedding Curated Aggregated Twitter Content

Each curated Twitter feed list can be shown using a shortcode on any page or post and users can filter the information with a live search filter, by categories, tags or the latest Twitter trends

A sidebar widget can also be used to display a single category showing a curated Twitter feed source

Categories Including Tweets from two Twitter Accounts
The curated Twitter hashtag Aggregator plugin is easy to use, easy to customize, and works with any theme
Great Tool for Content Marketing and Promotion
This social media aggregator plugin is a great content marketing tool allowing users to build lists of their favorite Twitter feeds, recommend curated feeds or customize their experience by arranging knowledge around clusters of categories and subcategories, such as trends
Curated Tweets Knowledge Base

This is a great tool for building a feed of professional resources of industry news and for creating links to a specific news tweet stream

You can easily build a news aggregator or tech aggregator using the Twitter tweet aggregator plugin

Curated Tweets Content Filtered By Keywords
WordPress Twitter Aggregator Use Case Examples
Industry News Websites – Build a centralized information website that pulls content from selected Twitter sources. Content population is done automatically and categorized by sources.
Trends Portal – Find key trend setters of the desired industry and pull content from their Twitter accounts. Keep visitors up to date with the latest news from notable sources.
Hashtag Contest – Display user Twitter posts that match your mandatory hashtag.
Using the Curated WordPress Twitter Aggregator Plugin
Curated Aggregated Tweets – Build a curated Twitter tweets Aggregator list of news sources or feeds
Knowledge Base of Tweets – Build a knowledge base of the recent updates for a chosen industry
Syndicate Tweets Content – Import Twitter feed based content from one WordPress site to another
Filter Tweets Content by Keywords – Filter imported feeds based on keywords (positive or negative), so you only aggregate the tweets you want
Embed using Shortcodes and Widgets – Allows you to add a widget to any section of your WordPress site to display your imported feed tweets
How to Build a Curated Twitter Aggregation List
Setting Up Twitter Aggregator Category

Start by defining the Twitter aggregator list name
Define all related categories (feeds) you are going to use
In each category define the Twitter profile or hashtag and the refresh interval for this feed
You can add keywords (positive or negative) for each feed so only content matching the keywords will be aggregated
You may add tags by defining keywords which show a tag near each tweet / item based on content
Place the list shortcode on any page or post
You can also display a single category of curated Twitter aggregated feed content in a sidebar widget
Once the curated Twitter tweets aggregator list is displayed, user may filter list content by a tag, category or free text filtering
A NEW tag is shown for tweets which are not older than the defined amount of days set in the plugin settings
Curated WordPress Twitter Aggregator Plugin Resources
Twitter hashtag Aggregator Related Products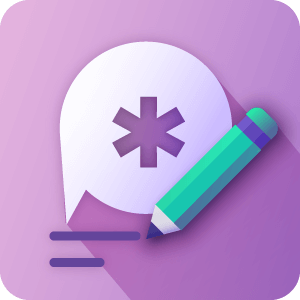 Footnotes
This footnotes wordpress plugin supports adding footnotes easily to any post and page on your WordPress site. All footnotes can be viewed from a central index page showing footnotes, citations, images and related pages. Create a unique footnote style for your Wordpress site with this plugin.[
Video
] [
Userguide
]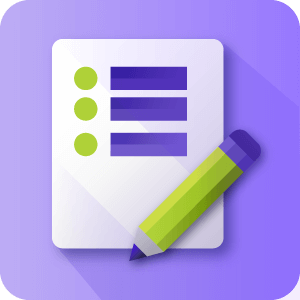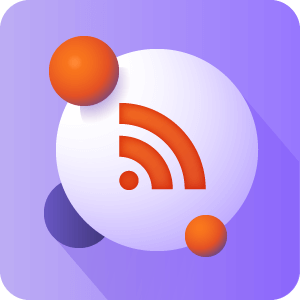 Curated WordPress Twitter Aggregator Core Features
Please check the user guide to learn more about this plugin
Create a list with any number of Twitter Aggregator feeds
Use a shortcode to display lists on any page or post
Curated WordPress Twitter Aggregator Advanced Features
| | |
| --- | --- |
| | Create multiple lists – User can create multiple lists of aggregated Twitter feeds and place them anywhere on pages or posts on the site |
| | Filtering options – Add positive or negative keywords for each feed. Keywords will be matched against Twitter feed (Tweets) imported content and only tweets which match positive keywords or do not contain negative keywords will be shown |
| | Update Interval – For each Twitter feed define the update interval. The plugin will refresh the feed content based on the set interval |
| | Added tags support – Tags are placed near Twitter feed items (tweets) with a background color. Users can filter list tweets by tags. Users can set the color for each tag. Tags are defined by keywords found in the tweets content |
| | Add fast filtering support – Users can filter list items (tweets) by text, category or tags. All relevant tweets will be shown upon filtering |
| | User personalization – Each user can personalize the display by unchecking the categories they don't want to view in a specific list |
| | Add category background color – Users can choose to set a background color for each category or list of tweets in feed |
| | Styling options – Users can define several options for the look and feel of the list such as tooltip colors, background colors, font size and more |
| | Last update date – For each list show last update date |
| | Remove tweets from List – Manually remove tweets from the feed |
| | Number of tweets included in list – For each list show the number of items/tweets included in the list |
| | Ordering options – Order categories within each list using a drag and drop interface |
| | Mark new tweets – You can define in the plugin settings which tweets in the Twitter feed will be automatically marked with a specific tag such as New |
| | Category widget and shortcode – Support both a widget to display a category with all tweets and also a shortcode to be placed on any posts or pages showing all related tweets |
| | Wide Images – Featured images found in tweets can appear in a wide format to attract more attention |
| | Order Tweets in Category – Ability to define how tweets are ordered within a category |
Curated WordPress Twitter Aggregator Frequently Asked Questions
Please check the user guide to learn more about this plugin
Is there a limit to the number of twitter feeds you can add?
There is no limit. You can aggregate multiple tweets from various Twitter account and hashtags feeds. You can add more than one account or hashtag to a category and add multiple category to each list
Can you choose the categories for the Twitter Aggregator Plugin?
Yes. You can add multiple categories for each list you create and name each category according to your needs.
To learn more about Categories in the Twitter aggregator read this Help article.
Can feeds be filtered by keywords?
Each feed – a user account or a hashtag – can be filtered according to positive or negative keywords. This can help you in showing under a specific category only the tweets topics you want to show
Is there a shortcode for adding lists to pages or posts?
Yes. The plugin provide a shortcode which you can add to any post or page. In this shortcode you can define which list to show. The plugin of course support multiple list each having multiple categories
Learn more about using shortcodes with this plugin by reading this Help article.


Do you have to be logged into Twitter to add feeds?
No. You can read twitter feeds without being logged -in using the Twitter API. This way you can read other user accounts and also hashtag feeds
Learn more about setting up the Twitter API by reading this Help article
How frequent does the list refresh itself?
You can define the refresh rate for each category for which it is reading new tweets. The process of reading the processing the tweets in each category is done in the background so once a user refreshes their page they receives the updated list
Can the same category appear in more than one list?
Yes. You can use the same category in more than one list.
Curated WordPress Twitter Aggregator Online Demo
This demo shows a curated Twitter Aggregated list of WordPress Plugins news resources.

You can use the categories or fast filter to narrow list
Curated WordPress Twitter Aggregator Image Gallery
Back-end Gallery
Customer Reviews for the Curated Twitter Aggregator Plugin
This plugin has completely streamlined having multiple Twitter feeds on my WordPress website! No more logging in or posting individually to WordPress for me anymore! Great for anyone that needs to add multiple Twitter feeds. The support and documentation were also very helpful during setup and all my questions were answered.

I've connected more than 70 Twitter accounts. This plugin made it possible to organize them into categories, which is a MUST 5/5

Once I started using the positive and negative keywords (the latter filters out content), I realized how powerful this tool is. Kudos to the developers

Now every time users reach my homepage they see fresh tweets from celebrities!
Curated WordPress Twitter Aggregator Release Notes
Version 1.2.0 19th Feb 2020
Added: support multiple hashtags by single category
Added: widget support of list unit
Fixed: batch selection items in categories/links list view
Version 1.1.1 2nd July 2019
Added feature "Word-break option" which determines how word wraps will be applied in the link title
Version 1.1.0 23rd Apr 2019
Added support for Premium Search API
Updated Licensing Package
Version 1.0.11 1st Oct 2018
Added option "Limit tweet length to 140 characters"
Version 1.0.10 31st July 2017
Version 1.0.9 10th May 2017
Bug: Fix tweet not found – link issue on mobile
Bug: Fix Tags – fixed the color picker issue
Version 1.0.8 4th Aug 2017
Added the option for each user to disable part of the displayed categories with checkboxes
Version 1.0.7 25th May 2017
Updated licensing dashboard
Version 1.0.6 18th March 2017
Improved "NEW" tag handling
Bugfix
Version 1.0.5 12th Jan 2017
Add support to new shortcode parameters
Fixed new conflicts with Yoast
Version 1.0.4 16th Dec 2016
Add option to select order by for links shown in each category
Version 1.0.3 20th Nov 2016
Shortcodes work now with lists and categories slugs
Version 1.0.2 20th Oct 2016
Added option to control widget height
Version 1.0.1, 26th Sep 2016
Plugin First Release 13th July 2016