User Submitted Posts WordPress Plugin Description
Let your logged in users submit posts and upload images without accessing your admin dashboard and WordPress site backend.
Use the User Submitted Posts and create the ultimate content collaboration experience.
Submission Form Options

The WP user frontend post submission includes tags, categories, post titles, and more.

This WordPress frontend posting plugin has a WordPress frontend editor that can be configured to support any custom post on your site and supports fully user generated content.

Set submitted posts as drafts and moderate them before they are published or publish immediately.

Users can also manage all their submitted posts and edit them from a user dashboard.

Setting screen showing frontend post submission options
Monetize your site and charge users for submitting content by using the User Submitted Posts Payment Support add-on.


User Submitted Posts Drafts
The WordPress frontend posting plugin supports saving content in a draft version. This allows users submitting content to save their work before finally submitting it and to avoid content lost.
User Submitted Posts Content Templates
The plugins allow admins to prepare in advance suggested content template.
Display hints to the frontend user content or structured content when the form initially loads. This is a great option to enforce suggested guidelines or present writing tips.


User Submitted Posts Notifications
Notifications Settings

This WordPress posting plugin includes a notification system for sending messages to both admin and user who submitted the post.

The admin receives a notification as soon as a new text has been posted and is waiting for moderation.

Users receive notification once the submitted post was moderated and approved.

All email messages are fully customizable so you can tailor them to your site's style and language.

Setting screen showing notifications options
User Submitted Plugin Use Case Examples
Secure Backend – Keep your Back-End safe by providing only Front-End access.
Paid Posts – Integrate with MicroPayments to charge users virtual points for posting their articles or blogs about beauty, sports, food recipes etc on your website.


Using the User Submitted Posts Plugin for WordPress
Frontend Post Submission – This Frontend uploader plugin allows users to submit and create new posts without having to access to the admin dashboard
Customize Form – Creates customized submission forms to support custom post types
Shortcode Support – This frontend publishing plugin allows users post from any post or page on the site
Draft Support – Let users save draft while typing
Content Templates – Create template for content and guide your collaborators
MicroPayments – With MicroPayments and Pay Per Post integration, the author can also set the amount of points for reading the post


User Submitted Posts Additional Resources
User Submitted Posts Related Plugins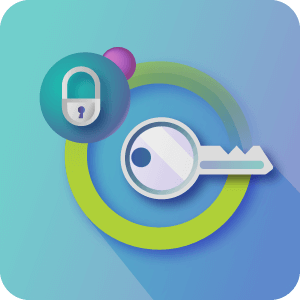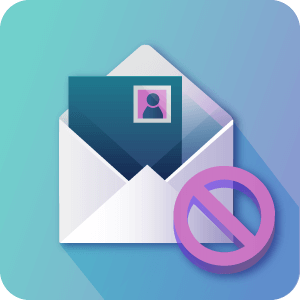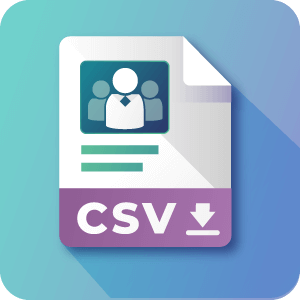 Frontend Post Submission Plugin Features
Check the user guide to learn more about this plugin.
| | |
| --- | --- |
| | Compatible with WordPress 5 – Seamlessly work with either the classic editor or Gutenberg. |
| | Upload Images – You can upload post featured image to the post content area from the frontend submission form. |
| | Categories and Tags – Form submission can include tags and categories. |
| | Moderation Support – Admin can moderate posts before they are published. |
| | Notification Support – Admin receives a notification when a post is sent for moderation. The user receives a notification when it is approved. |
| | User Dashboard Support – Using a Shortcode, the user can see, manage and delete all his/her posts form the user frontend dashboard. |
| | Custom Post Types support – Supports both regular post and also custom post types submissions. |
| | User-Friendly Frontend Interface – User-friendly Frontend Interface allows users to post from frontend. |
| | Submit and Update – This frontend customizer plugin lets WP users edit fields, submit and update the frontend posts. |
| | Support Saving Draft – User can save a draft of the post before submitting. |
| | Support Content Templates – Admin can create a template for the expected content so users will be able to view it. |
| | Shortcode Support – Admin can add a shortcode with the submission form on any page or post. |
| | Payment Support – Charge users for submitting content by using the User Submitted Posts Payment Support add-on. |
| | PeepSo Integration – Allow users to post blogs directly from their PeepSo profiles. |
| | Integration with MicroPayments – Added support for the author submitting the post to set amount of points for access post. This requires to install the MicroPayment platform plugin. |
| | Charge Points for Post Submission – You can charge users for the post submission. Users can pay with the virtual money from their wallets. This requires to install the MicroPayment platform plugin. |
| | Edit Posts – Admin can allow user to edit the posts he has submitted from his user submitted post dashboard. Admin can receive a notification each time a post has been updated. |
User Submitted Posts Addons and Modules
The following list is additional modules and addons which can be installed together with the User Submitted Posts plugin and provide additional functionality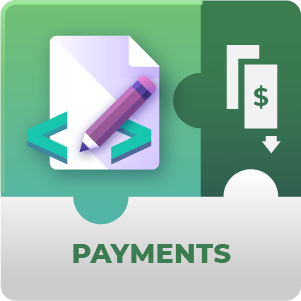 User Submitted Posts Payments
Charge users a set amount for publishing content on your website. Supports PayPal, Stripe and 30+ other payment gateways via WooCommerce and Easy Digital Downloads. [
Userguide
]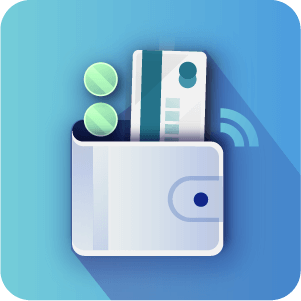 User Submitted Posts Image Gallery
Back-end Gallery
User Submitted Posts Plugin Frequently Asked Questions
Please check the user guide to learn more about this plugin.
Can the plugin send emails automatically when new posts have been submitted by users?
Yes! There is a notification feature built into the Plugin that will inform the admin of new posts that have been submitted. The email can also include a link to bring the admin straight to the post to begin reviewing.
To learn more about Notifications with this Plugin check out this Help article
Can notification emails that are sent be customized?
Yes, the notification emails that are sent are fully customizable. They can include HTML and can contain shortcodes to make their content dynamically.
To learn more about Admin and User notifications see this Help article.
Can users view all their submitted posts?
Yes, Admin can add a User Dashboard to the site through which Users can view a list of the posts which they have submitted. It's also possible to enable users to Edit their posts, in which case users can not only see a list of posts, but can view each again and make changes after initially submitting them.
To learn more about the Admin Dashboard see this Help article and to learn about enabling user Edits through the Dashboard click here.
Does this plugin allow WordPress guest post submission?
No, it does not allow visitors/guests posts on your site frontend.
Can user add images to their posts?
Yes. Admin have a few different options for allowing image uploads. They can allow just featured images, they can allow the text editor through which images can be included using the img element, and they can include the Add media button for users who are not comfortable with HTML. There is also an option to allow users to drag and drop images into the Post.
To learn more about adding images to Post content using the front-end form see this Help article.

Can user choose post category?
Can admin add custom fields to the frontend submission form for the WP User?
No, Custom fields are not supported with this user-generated content plugin.
Can users also submit custom posts using this plugin?
Yes, The plugin also supports the submitting of custom posts by Users.
Can this plugin work with PeepSo?
Yes, PeepSo has integrated the user Submitted Post plugin with PeepSo's Blog Posts plugin. Users can write posts right in their profiles and submit the posts. Once they are accepted by an admin, they get published.
Customer Reviews for the User Submitted Posts Plugin
I really needed a solution to let users add content while keeping them away from the admin dashboard. It's just safer because they could change configurations that are not relevant

I tried a few WordPress plugin options before I decided for the right solution to implement my requirement. And I chose User Submitted Posts because it was user-friendly and easy to work with

User submitted posts are critical to building our online social network as all of our members are able to publish their own blogs and content which is pushed out to our community. The plugin makes it simple for our community members to do that

Phenomenal for my traffic

This plugin was exactly as advertised! It's really nice letting users have access to the website without having to deal with the admin panel. This plugin has really streamlined my website and made it much more user-friendly. Now there is no confusion about what can be accessed and I don't have to worry about my data been seen or used by users. In addition, my users seem to be much more willing to contribute content and be more engaged which is been phenomenal for my traffic.

It's such a blessing to keep users from the Admin panel. They used to get confused with the technical words and colorless panels. Now they are much more engaged ;)

I feel safer now that my 40+ contributors don't need to enter my admin area, which has sensitive data, to post. Spot on
WordPress User Frontend Post Plugin Release Notes
Version 2.2.1 9th Feb 2020
Version 2.2.0 9th Sep 2019
Bugfix in editor page selection in settings
Version 2.1.9 9th Sep 2019
Added delete confirm message labels in labels settings
Version 2.1.8 11th Aug 2019
Added dashboard labels in labels settings
Version 2.1.7 26th July 2019
Improvement dashboard grid on mobile
Version 2.1.6 21st July 2019
Added view link in dashboard shortcode
Version 2.1.5 17th May 2019
Added support to edit posts
Version 2.1.4 23rd Apr 2019
Added new addon info
Added payments via CM Micropayments Platform
Updated package 1.8.9
Version 2.1.3 16th Apr 2019
Version 2.1.2 9th Apr 2019
Added exclude categories from submitted form
Added Payments addon support
Added client side validation on recaptcha
Version 2.1.1 1st Apr 2019
Added support for the author to set amount of points for access post
Added unique css class on form field container
Improvement in css
Updated package 1.8.8
Version 2.1.0 29th Mar 2019
Added Javascript confirm method on delete
Updated package 1.8.7
Version 2.0.9 21st Feb 2019
Compatible with wordpress 5 block editor
Version 2.0.8 13th Feb 2019
Added file extensions setting for add media button
Version 2.0.7 11th Feb 2019
Bugfix in post taxonomies multiple
Added stripslashes for labels
Updated package 1.8.6
Version 2.0.6 9th Jan 2019
Version 2.0.5 5th Jan 2019
Added labels section in settings
Version 2.0.4 1st Jan 2019
Version 2.0.3 3rd July 2018
Fixed allow comments issue while creating post.
Version 2.0.3 3rd July 2018
Fixed allow the comments issue while creating a post.
Version 2.0.2 7th Mar 2018
Fixed some translation issues.
Added missing words to the translation template (pot file).
Generated new translation template (pot file).
Version 2.0.1 26th Jan 2018
Fixed the issue with email notifications.
Updated licensing library.
Version 2.0.0 20th Nov 2017
Added shortcode to display a table of the posts created by a current user. Made possible to edit and delete a post created in the past by a user.
Added option to choose the post editor page where the editor shortcode in located.
Added option to allow moderator to approve the users' post deletion.
Added option to enter the moderators' email addresses.
Sending an email notification to moderator to approve or delete a user's new post.
Sending an email notification to a post author when moderator published or trashed the user's post.
Sending an email notification to the moderator when a user wants to delete their post. A moderator has to approve deletion.
Updated licensing library.
Version 1.1.1 21st Sep 2017
Fixed some problems with translation.
Version 1.1.0 18th Aug 2017
Supporting a custom upload method instead of accessing the WP Media Library.
Fixed issue with featured image not showing after saving the draft.
Version 1.0.10 22nd June 2017
Fixed issue with the draft post status.
Version 1.0.9 18th June 2017
Updated licensing dashboard.
Version 1.0.8 30th September 2016
Fixed issue with upload media feature.
Version 1.0.7 27th September 2016
Fixed the "Invalid post ID" issue occurred when the draft post has been deleted by the admin.
Version 1.0.6 27th July 2016
Updated licensing dashboard.
Version 1.0.5 24th May 2016
Updated licensing dashboard.
Version 1.0.4 13th May 2016
Version 1.0.3 28th April 2016
Added default post template setting.
Added "Save Draft" feature.
Version 1.0.2 20th March 2016
Updated licensing API support.
Version 1.0.1 10th Jan 2016
License system upgrades
Compatibility with WP 4.4
Version 1.0.0 24th Oct 2015